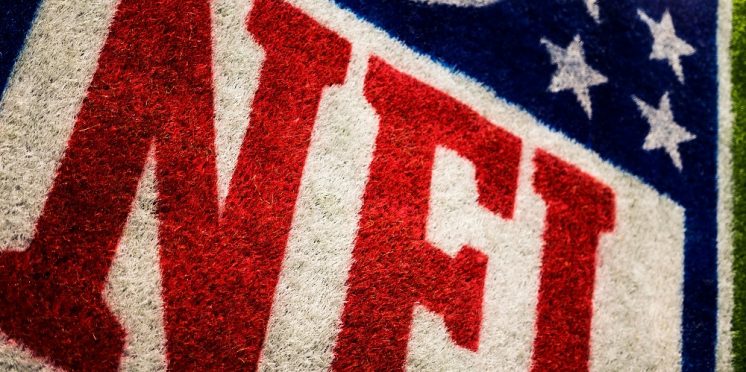 Week 12 NFL Power Rankings
How the Teams Stack Entering Week 12
It's hard to believe that the NFL has negotiated the season without cancelling any regular-season games amidst this global pandemic. Some people lived a charmed life and some leagues do too which is why Roger Goodell and his coterie of NFL executives should thank the heavens that COVID-19 did not throw more than a wrinkle into the schedule.
The Thanksgiving Ravens vs. Steelers night game has been postponed to Sunday afternoon, per @NFL345. pic.twitter.com/oG8ioRHDK9

— Sunday Night Football (@SNFonNBC) November 25, 2020
The only real hiccup was the exhibition season but that was a trade fans would easily make if they knew the regular season would commence uninterrupted. We recently learned the Ravens/Steelers game would be moved from Thanksgiving night to Sunday afternoon but as long as the boys are playing on their scheduled week then it's all good for us.
Of course, we all miss tailgating and the roar of the crowd whether we are at the stadium or in the comfort of our own living rooms. But truth be told, this NFL season has been a blessing and it's heartening to note that we are nearly at the ¾ pole already.
And for those who enjoy putting their money where their mouths are, you should know that you can find the weekly NFL Picks at SBR. So, without further ado, let us evaluate how the teams are doing at this juncture and break it all down on a weekly basis. 
The Power Five
Pittsburgh Steelers (10-0) – If you ever wondered how dramatic an effect it would have been on an NFL team after losing its top receiver and running back in the span of a year, then look no further than the Pittsburgh Steelers. Suddenly Pittsburgh is a juggernaut without the services of Antonio Brown and Le'Veon Bell. It's not supposed to happen that way but it certainly has and Big Ben Roethlisberger is playing like a man possessed, knowing there won't be many more opportunities for him to claim a Super Bowl title.
Kansas City Chiefs (9-1) – The Super Bowl champs haven't missed a beat unless you consider their surprising loss to the Raiders earlier this season. Patrick Mahomes continues to eviscerate opposition secondaries while rookie Clyde Edwards-Helaire is proving the Chiefs' scouting department whip-smart in selecting him as their first-round pick in April's NFL Draft.
New Orleans Saints (8-2) – The Saints punctuated their control over the NFC South with a pair of dominating performances against the retooled Tampa Bay Bucs. Drew Brees is another older quarterback looking for a ring but the Saints are still not comfortably enough ahead of Tampa to take the foot off the gas just yet.
Los Angeles Rams (7-3) – Certainly an argument can be made for any number of teams to occupy spots No. 4 and No. 5 on this list but it's hard to argue that the Rams don't belong in either place. This LA defense is ferocious and the maturation of Jared Goff is evident. With consecutive wins over the Seahawks and Bucs, the Rams are a legitimate threat in the NFC.
Indianapolis Colts (7-3) – Phillip Rivers embodies his new team, good but not great. Yet having a good quarterback will get you farther than most because they are in such high demand. It would have been easy to dismiss the Colts earlier in the season when they were padding their record against the weak sisters of the league but consecutive wins over Tennessee, and most recently against Green Bay, has cemented them as a bona fide contender.
Contenders or Pretenders?
Below we take a look at those teams that we've yet to quite figure out. Are they the real deal or just another team trying to fake it 'til they make it?
Seattle Seahawks (7-3) – The Seahawks would be in a much better place if they had a legitimate defense but their last two games, a 23-16 loss to the Rams, and a 28-21 win over the Cardinals, could be evidence that they are at least improving. And if that is indeed the case then it will be hard for any team to stop them, considering their prolific passing threat under center in Russell Wilson.
Tampa Bay Bucs (7-3) – The Bucs are a bit schizophrenic this season. One week they look like world-beaters while the next they resemble nothing more than a playoff bubble team. Tom Brady has all the weapons he felt he was missing in New England but something is not quite right. The staggering consistency we are accustomed to seeing with TB12 is simply not there in his new environs. Time will tell.
Green Bay Packers (7-3) – The Packers lost a heartbreaker in overtime to the Colts last week but let's not forget, Indianapolis is no slouch this season. Aaron Rodgers, yet another outstanding middle-aged quarterback in the sunset of his career, is itching for one more bite at the championship apple and he just may get it.
Arizona Cardinals (6-4) – Many will argue with the Redbirds being this high on the list but they have chops to beat any team on any given day. After a gritty win over the Bills, the Cards fell to the Seahawks last week but will be well-rested after getting 10 days to prepare for the freefalling Patriots. The caveat to Arizona's success rests with Kyler Murray, for as he goes, so too go the Cardinals.
Tennessee Titans (7-3) – Maybe slotting the Titans this low is unfair, particularly after their impressive victory over the Ravens last week. But a pedestrian passing game coupled with an underwhelming defense does not inspire championship aspirations. The Titans are the gatekeepers of the NFL this season. If you get past them, you're the real deal and ready to take on the true powerhouses.
The Rest of the Bunch
Buffalo Bills (7-3)
Baltimore Ravens (6-4)
Las Vegas Raiders (6-4)
Cleveland Browns (7-3)
Miami Dolphins (6-4)
San Francisco 49ers (4-6)
Chicago Bears (5-5)
Denver Broncos (4-6)
Minnesota Vikings (4-6)
New England Patriots (4-6)
Carolina Panthers (4-7)
Detroit Lions (4-6)
Houston Texans (3-7)
New York Giants (3-7)
Philadelphia Eagles (3-6-1)
Atlanta Falcons (3-7)
Los Angeles Chargers (2-5)
Dallas Cowboys (3-7)
Washington Football Team (3-7)
 Cincinnati Bengals (2-7)
Jacksonville Jaguars (1-9)
New York Jets (0-10)
---