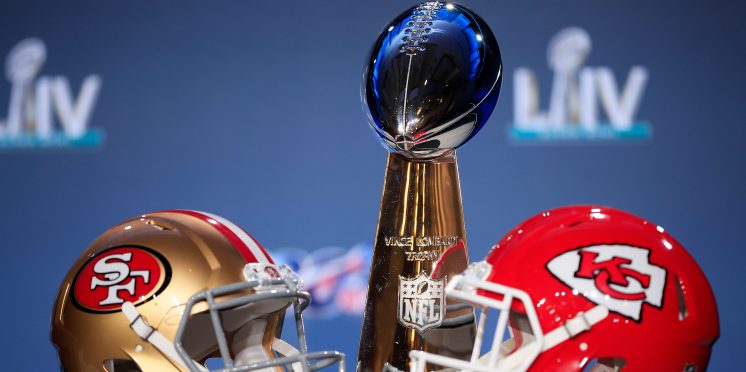 Walking The Lines – Super Bowl LIV
There's something for everyone on Super Bowl Sunday. Football fans are treated to one final game to determine a champion, and this year it looks like it will be a great one. Entertainment fans get a concert at halftime and a spectacular production in the buildup to the game. Advertising and commercial aficionados get views into what companies are willing to spend a fortune on for you to see, with the cost of a 30-second commercial this year clocking in at $5.6 million.
And, of course, the gambling crowd gets all kinds of prop bets to try their luck at. That's what I'm here for today.
I predicted every NFL regular season game against the spread this season, but the one thing the regular season games lack is the change to get ridiculous. The chance to bet on truly insane things, like the length of the national anthem or the color of the Gatorade bath. So let's have a little fun here to close out the season on Walking the Lines.
Here are 25 Super Bowl props I like, from the completely ridiculous guesswork to the totally serious analysis of the game.
All bets and money lines come from OddsShark. Picks are in CAPS.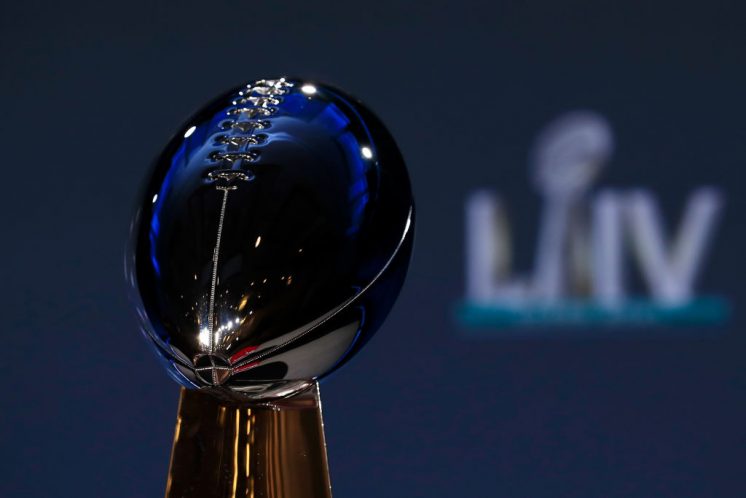 Will any scoring drive take less time than it takes to sing the National Anthem?
NO (+105)
I'm thinking this is going to be an anthem a little bit on the longer side from Demi Lovato. The line for that prop bet is sat at two minutes, and I would take the over there. And as dangerous as this bet is given how fast the Chiefs can score, I have to say there won't be a scoring drive quicker than two minutes in the game. I think the 49ers are good at slowing down the game on both sides, and all of the scores in this game will be on longer possessions.
Who will score the first touchdown?
GEORGE KITTLE (+900)
As you'll see, I like a lot of the first quarter prop bets centered around the 49ers. Kyle Shanahan is great at dialing up an opening script on offense, and I think they're going to be the more relaxed team in the early going given the players they have with Super Bowl experience. Because of that, I like the 49ers to score first.
I'm getting 9-1 odds here with Kittle, presumably because it seems more likely a running back will get the opening touchdown. But if the 49ers are going to pass in the red zone, I think Kittle is the obvious threat to find the end zone first. The field (+650) is always an enticing bet in these spots as well on the off chance of a defensive score breaking the ice.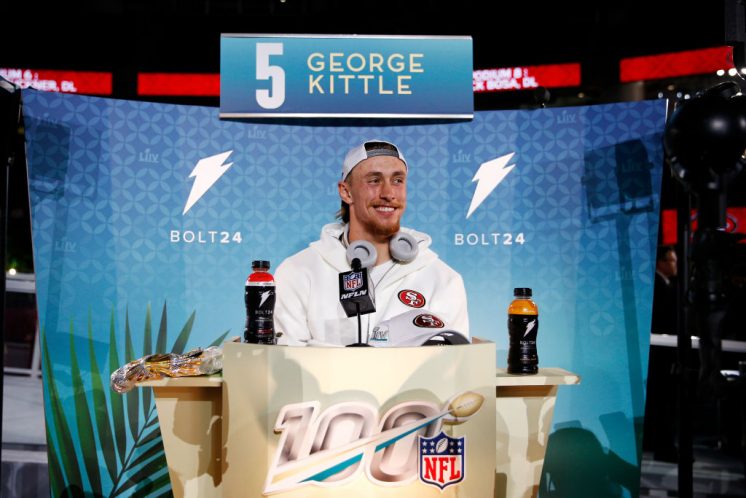 Player to record first solo sack:
ARIK ARMSTEAD (+650)
Like I said, it's all about the 49ers with the early bets. I think Mahomes will be sacked on Kansas City's first possession, so it's really just about naming your pass rusher here. I like Armstead just with slightly better value than Nick Bosa (+550), but it's really hard to gauge this one. Chris Jones and Frank Clark lead the odds for the Chiefs, with both sitting at +500.
Will Andy Reid coach the Super Bowl in a Hawaiian shirt?
NO (-10000)
I'll admit I gave this one some thought because there's a massive payoff on the other side (+1400) if he actually does emerge from the tunnel in a Hawaiian shirt, but I just can't see this one happening.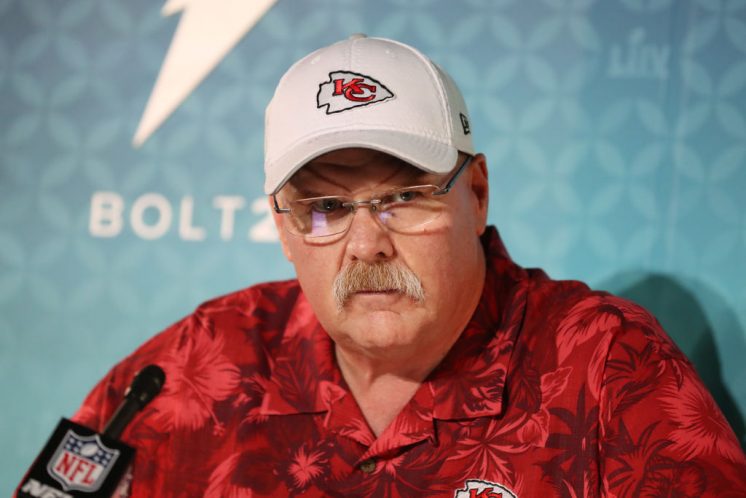 Will Andy Reid eat a cheeseburger before the end of the Super Bowl broadcast?
YES (+1200)
12-1 odds on Andy biting into a big juicy burger before FOX signs off the air? Maybe in a victory celebration at the podium with the Lombardi in one hand and a burger in the other? Sure, let's give it a shot. We are talking about Andy Reid here.
https://twitter.com/tombrodude/status/528581556261384192
Patrick Mahomes passing yards:
UNDER 305.5 (-105)
The number is a little bit too high here. I think Mahomes will get his yards as he always does, but the 49ers will limit the big chunk plays and keep him under 300. I see him finishing somewhere in the 270s or 280s, so this is solid value here at 305.5.
Patrick Mahomes longest completion:
UNDER 44.5 yards (EVEN)
This pick could blow up in one good double move from Tyreek Hill or Mecole Hardman, but I'll take my chances. I don't think the Chiefs will have enough time for long-developing plays against this pass rush, and Mahomes is going to have to make a living with short completions. 44.5 is an intriguing number, but I'd have to side with the 49ers not allowing a passing play that long all night.
Travis Kelce receiving yards:
UNDER 75.5 (-120)
Piggybacking off my last pick here, I think Kelce will just slide in under the total here. I don't think Mahomes is going to have as much time in the pocket to find him, and the 49ers have also been great at shutting tight ends out of the game, as they already did to Kyle Rudolph and Jimmy Graham in the postseason.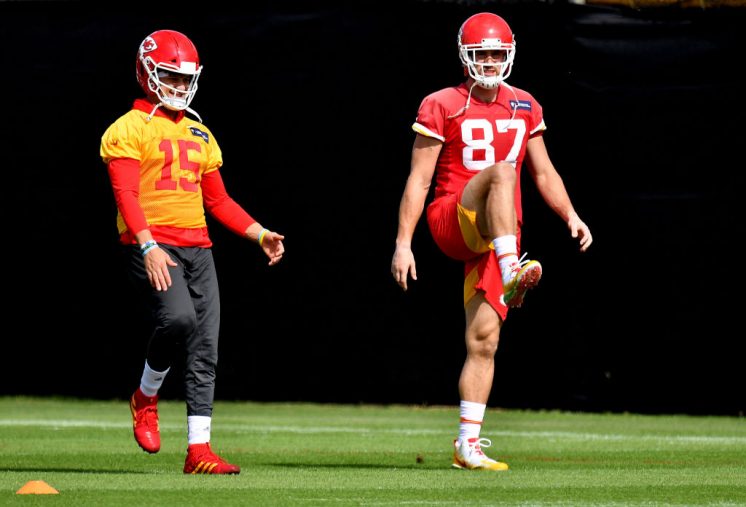 George Kittle receiving yards:
OVER 70.5 (-160)
However, I do like the over on the other tight end. I really think the 49ers are due to air the ball out a little bit, and Kittle will be the beneficiary of this. They won't be able to win this game without Garoppolo getting at least into the teens, and probably the 20s in passing attempts. That means more volume for Kittle, and of course more yards as a result.
Total punts in the game:
OVER 7.5 (+105)
A lot of people are seeing a shootout here, but I'm not there. I think Kansas City's defense is better than people give it credit for, and they have a chance to keep this game in the 20s. I'm looking at a game with probably 18-20 possessions, and I see probably 8-10 of them resulting in points. Maybe add in one or two turnovers, that that puts you right around eight punts for the game. It'll be close, but I think both defenses have enough stops in them to push his one over.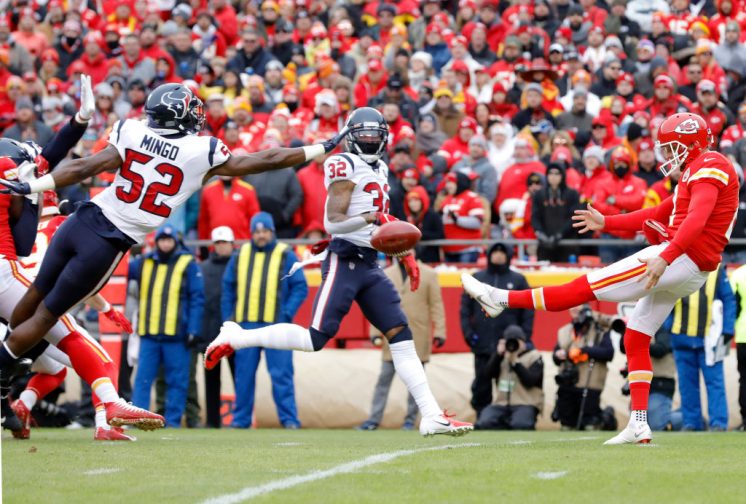 Total yards in the game:
UNDER 777.5 (-125)
I'm not getting great odds here, but that's understandable given the number. 777.5 yards means you're pegging both teams for about 355-390. As I said, there will probably be 18-20 possessions in this game, so you're looking at roughly an average of 38.9 yards per possession. That's just a little too high for me. I know there will be scoring drives that probably go into the 60s and 70s, but I also see both defenses forcing three-and-outs. I'd say this number breaks 700, but doesn't get up to the 777.5 clip.
Will Joe Buck or Troy Aikman say 'Patriots'?
YES (-325)
This one feels like a mortal lock, hence why the odds are so terrible. But between Jimmy Garoppolo's time in New England and the fact that both head coaches have previously coached in Super Bowls against the Patriots, I don't know how we get through all four hours without the word Patriots being uttered at least once.
Will any player be arrested in Miami after the game?
NO (-2000)
Paging you, Eugene Robinson. I swear, only the Atlanta Falcons could have a player arrested for soliciting a prostitute the night before their first ever Super Bowl. Only the Falcons.
Will Kyle Shanahan blow a 28-3 lead?
NO (-10000)
Speaking of only the Falcons, the fact that this bet even exists says a lot. Damn you, Kyle.
Which will be higher? Chiefs total points, or Damian Lillard total points vs. Jazz (-2.5)?
LILLARD (-110)
I know we're venturing into cross-sport props right now, but this one feels like it's too easy. Lillard is the hottest player in the NBA right now, averaging over 48 points per game in his last five. Even if he has a quieter night and only gets to 40, that still means the Chiefs have to get to 38 points to win this with Lillard only giving 2.5. And at -110? Easy money on the Trail Blazers' point guard here.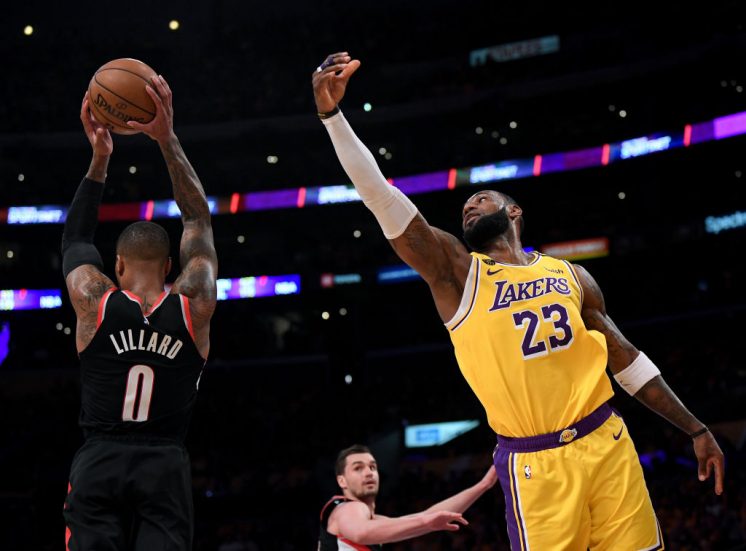 Raheem Mostert total rushing yards:
UNDER 69.5 (+120)
Mostert has been a workhorse for the 49ers all postseason, but I think Kyle Shanahan will add a wrinkle and get some other players involved in this one. Maybe that manifests itself with Tevin Coleman, maybe it's in the passing game. But I think the Chiefs are going to be solid against the run, and Mostert will see his work reduced compared to previous weeks. All of that leads to some nice value here at +120.
Who will record the most receiving yards?
SAMMY WATKINS (+750)
The obvious answers here would be Kelce or Hill, but I'll take a stab with Watkins. As I said, I don't see as many of the big home run plays happening in this game. But if the Chiefs need a guy who they can consistently rely on to move the chains? Let's go with Watkins. If you're looking for a 49er to bet on this, Deebo Samuel (+650) and Emmanuel Sanders (+1100) are your value plays, with Kittle (+325) being the obvious play.
Frank Clark total tackles and assists: 
OVER 3.5 (-110)
If you read our roundtable preview, you know I think Clark is the underrated key to this game for the Chiefs. I think he's good for one or two sacks, so I only need him to find a couple stops in the running game to cash the over here. I would've put the number higher than 3.5, but I like the value of -110 with the total being where it is.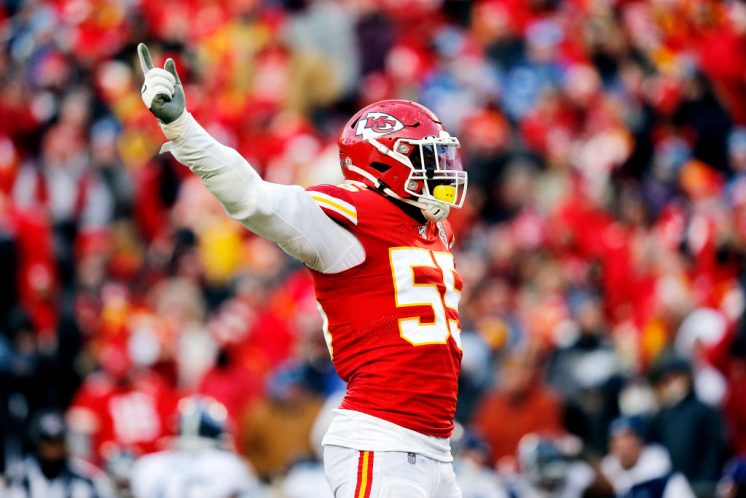 How many songs will be sung in Spanish during halftime?
OVER 1.5 (-300)
I don't have a lot of opinions on this halftime show, but this one feels like a safe bet with Shakira involved.
How many times will Alex Rodriguez be shown during halftime?
OVER 0.5 (+120)
I don't have a lot of opinions on the halftime show, but this one feels like a safe bet with Jennifer Lopez involved.
What color will the Gatorade be that gets poured on the winning coach?
RED (+350)
The overwhelming betting favorite here is purple (-150), which seems really weird to me. I'm not sure what would lead to purple getting involved for either coach, but that's where the odds are heavily skewed. I like the red pick just because both teams wear red, and there's a decent chance the winning coach will already be wearing red. The original lemon lime (+450) is never a bad pick on Gatorade props either.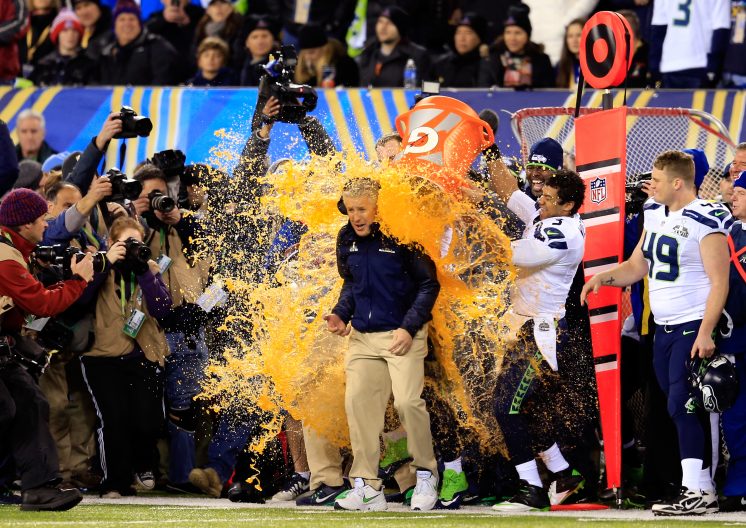 Who will win Super Bowl MVP?
GEORGE KITTLE (+1000)
A tight end has never won Super Bowl MVP, but if a Super Bowl was ever made for it, this would be the one with George Kittle and Travis Kelce taking the field. Kittle has the fourth best odds, only behind the two quarterbacks (Mahomes +115 and Garoppolo +275) and Mostert (+550), so I'm not going way off the board here. But I think the 49ers are going to pass the ball way more than anyone is thinking, and that should lead to a big day for Kittle. My Watkins pick checks in at +6000, and you can get either kicker (Robbie Gould and Harrison Butker) at +10000 if you're feeling really bold.
Who will the Super Bowl MVP thank first in his speech?
GOD (+215)
This just feels like the right play. There are several enticing options, from teammates (+125) to the head coach (+450), but things usually find their way back to the player's faith.
Point Total: 
UNDER 54 (-110)
I've tipped my hand on who I think will win the game with my MVP pick, but I think this game is going to be a little more on the defensive side. Players tend to come out nervous in the Super Bowl, and I think that could lead to a lower scoring first quarter. That will put the scoring a little bit behind the eight ball, and it will never catch up to the total. I see a game played in the high 40s to low 50s.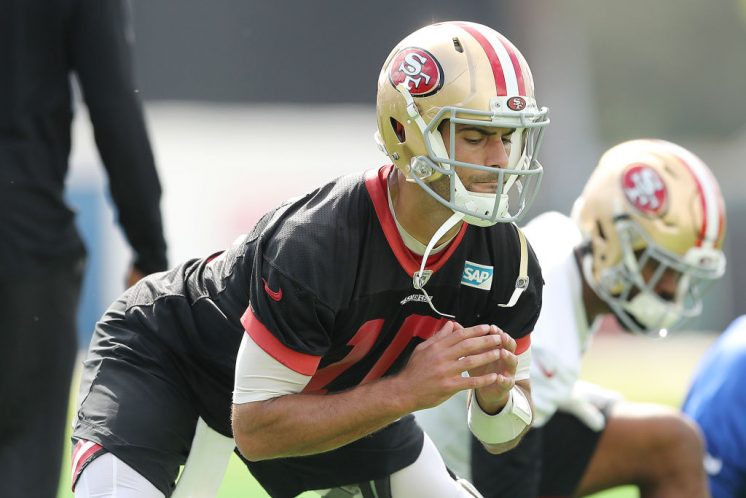 Point Spread/Moneyline:
49ers +1.5 (-110), 49ers ML (+105)
You already know I'm taking the 49ers to win the game, so I'll walk through how I see it happening in detail to close this piece.
The 49ers score first, of course on a touchdown pass to George Kittle. The score will come on their first possession, as the 49ers take a 7-0 lead inside the first six minutes. The rest of the first quarter will see both defenses bend, but neither will break as the 49ers take their touchdown advantage to the second quarter.
The Chiefs will score the next 10 points, first with a field goal by Harrison Butker early in the second quarter, and then a Sammy Watkins touchdown reception with about four minutes left in the first half. Tevin Coleman will answer with a similar touchdown to the one he scored in Super Bowl LI to make the halftime score 49ers 14, Chiefs 10.
Both teams will come out a little bit sluggish after the extended halftime, with the first mistake coming from a Jimmy Garoppolo interception. The Chiefs will turn that into another lead as Mahomes will score on a rushing touchdown midway through the third quarter. The 49ers will score next thanks touchdown pass from Garoppolo to Sanders in the first minute of the final frame.
The Chiefs will regain the lead on their next possession as Travis Kelce will get in on the action, but that will be the last time Kansas City scores as they go up 24-21. The winning touchdown will come on George Kittle's second touchdown catch of the game, cementing his status as MVP. I see the score coming with about four or five minutes to go, giving Kansas City one more chance.
But that relentless pass rush will get a clutch sack on Mahomes to kill the drive, and then the offense will run the clock out all the way to a sixth Lombardi Trophy.
Final score: 49ers 28, Chiefs 24.
---