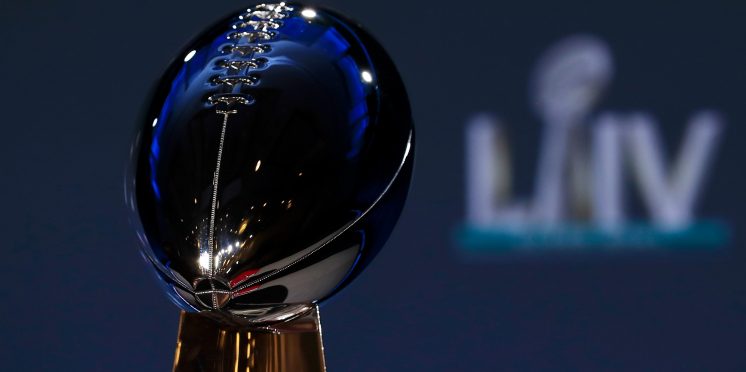 Super Bowl LIV: The RAF Roundtable
The Big Game has arrived. Welcome to America's biggest sporting, musical, and commercial night of the year — Super Bowl Sunday.
For many of the curious insomniacs stumbling across the coverage in Britain, there won't be too much knowledge of the protagonists battling it out at Super Bowl LIV. The gridiron cognoscenti, however, are salivating at a potentially titanic tactical tussle between two of the sport's most respected brains, as well as the teams they're guiding.
Andy Reid's Kansas City Chiefs have history to defy — Reid's historic playoff struggles and lack of a championship to cap off a superb coaching career, his team's lack of a championship in the 50-year post-merger era, even Patrick Mahomes being burdened by the "Madden Curse"— as well as Kyle Shanahan and his San Francisco 49ers. Shanahan has mental scars of his own from his final game before taking the Niners job, where the Atlanta Falcons team he masterminded as offensive coordinator infamously blew a 28-3 lead in Super Bowl LI. (The most painful Super Bowl loss ever? We have an answer for that.)
Someone's leaving Miami on Monday with deeper mental scars than ever; the other will see them covered by the glow of victory. Which way round, and how? David Howell asked the questions; Alan Cole, Sam Brown, and Tyler Arthur joined him with the answers.
The headline matchup of this Super Bowl is surely the Patrick Mahomes offense vs the deep Niners defense. What will decide the battle on that side of the ball?
David: Trenches and tactics.
No secondary can cover Mahomes' bomb squad for long, not even this one; no quarterback can escape the Niners' defensive front for long, not even this one. If the offensive line can buy him time, Mahomes can absolutely cash in on
that time, but that's no small if.
It's also not the entire story. With the Niners running a zone-heavy defensive scheme and top corner Richard Sherman almost exclusively playing on the QB's right side of the field, what Andy Reid dials up to beat that kind of coverage is going to be crucial. There's sure to be safety help over the top for the corners; does that nullify the receiver speed advantage this offense has in this and frankly any matchup, or do they just get to the soft spots too fast to be handled and cause havoc that way? Does Mahomes have to make a few of his trademark "that shouldn't work but it did" cross-body throws with the right side on lockdown? Does Reid get two receivers running routes near the right sideline to stop the interior of the defense tilting the other way in anticipation of Sherman-shunning?

Alan: We've seen two offensive lines try to keep the 49ers from completely wrecking the game up front, and both have failed. That's really where the game begins and ends. There are plenty of intriguing battles elsewhere, but ultimately it will all be moot if the 49ers can keep Mahomes on the run all day and the Chiefs off schedule with some big sacks.
Sam: How bold are both parties willing to be? I am so excited to see how the first quarter of this Super Bowl plays out. The 49ers are unlikely to be required to scheme their pressure on Patrick Mahomes, but the Chiefs will be all too aware that they can wound their opponents severely with one deep shot down the field. I envision a fair few third-and-long spots early in the game for the Chiefs, and the results of those plays could be pivotal for determining what happens the rest of the way.
Tyler: Patrick Mahomes is the most talented passer of a football on the planet, and he is going up against one of the most frustrating, disciplined, suffocating defenses in the NFL. Also — very importantly — he's going up against the clock, as the Niners run-heavy offense keeps the clock moving. This battle, in my opinion, is therefore decided based on that clock moving. I believe that Patrick Mahomes is going to start beating the San Francisco defense at some point, but the key is they need to confuse, frustrate and (the realistic objective) tame the 2018 MVP for long enough that they can put up some points, and bring that clock down closer to 0:00. This Chiefs offense is too good to stop. Andy Reid is amazing, Pat Mahomes is amazing and their receivers are absolutely ridiculous. What you can do though, is slow them down, make them be patient, and attempt to build a lead before Mahomes starts doing the wild things he is capable of.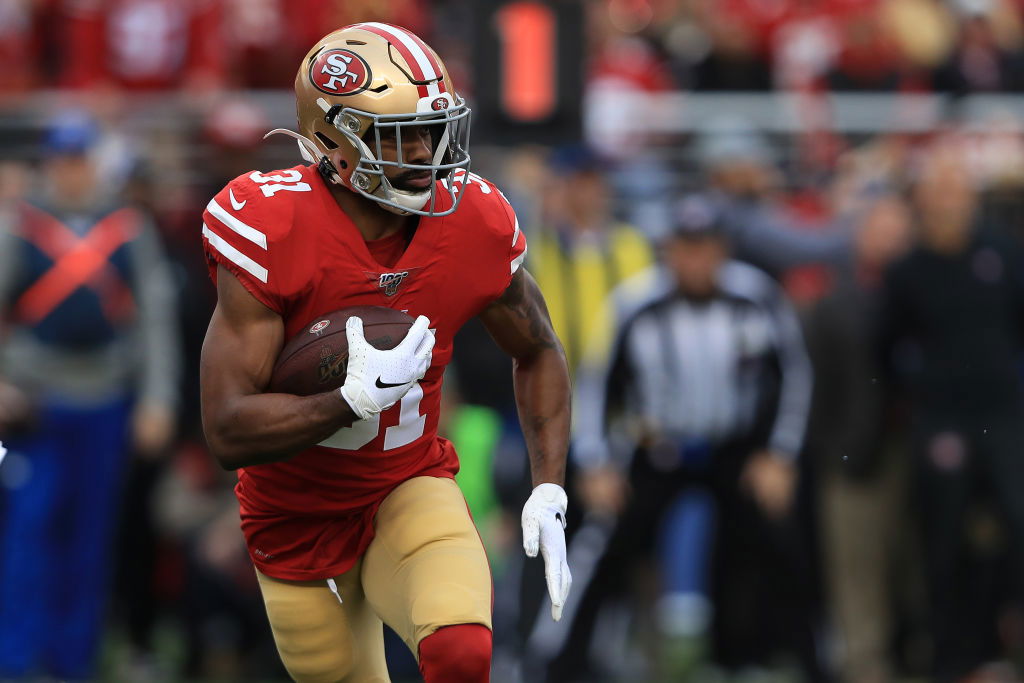 The Niners are known for their ground game creativity on offense, and they face an opponent considered weak against the run... until they did a nice job holding Derrick Henry to 69 yards. Can they stop Raheem Mostert and company too?
David: I'm not convinced. The Titans only handed Henry the rock 19 times in that game, low for him in a contest with largely neutral game script for three quarters, and I think he might just have run out of gas. Coming off a bye and with their advantages more schematic than physical anyway, I think the Niners have a better position to dominate on the ground than the Titans did two weeks ago. However, some advanced stats aren't as high on this rushing attack as the conventional wisdom, and they're facing a defense that's clearly peaking at the right time, so I'm prepared to be wrong. The headline matchup of this game may be on the other side of the ball, but I think the decisive matchup could well be this one.
Alan: I think the idea that the Chiefs are completely useless against the run is a little bit old news. Not only did they keep Henry under wraps, they did the same to Carlos Hyde and Deshaun Watson in the divisional round. Going back to the regular season, they haven't allowed a team to go over 110 rushing yards for the game since week 13. I don't think they can completely shut the 49ers out in the running game, but I also expect Garoppolo's total passing attempts to be in the 20s. (In the NFC Championship Game he threw just eight times.)
Sam: Running trap plays on third-and-long with regular success is truly remarkable, and I think the Chiefs might struggle to stop the carousel of 49ers running backs on Sunday night. The 49ers' offense is creative, and Kyle Shanahan shouldn't have any trouble finding ways to give his playmakers room to work. What will be key, however, is if he can keep it fresh as the game goes along. Oh, and deciding to play smarter with a lead (sorry to Atlanta Falcons fans everywhere).

Tyler: The only thing to me in this postseason that was more impressive to see than Derrick Henry's dominance was the Kansas City defense stopping Derrick Henry's dominance. They were not a good run defense this season, but when it mattered most they stepped up. This is going to be different though, and in a way that is absolutely central to Kyle Shanahan's genius. The Tennessee Titans don't try too hard to disguise what they're going to do or throw you off the scent, they prefer to just be so damn good at executing that you can't stop it. Derrick Henry's explosive playoff run was as predictable as you could imagine, but he's so good most teams still couldn't stop him. In the game that mattered though, the Chiefs were incredibly disciplined, focused and reliable in their run-fit defense and tackling, and therefore they were able to tame the predictable beast.
This week it's going to be the opposite. You don't know who is going to come from where, you don't know what they're going to do or from what unique angle. And most importantly, even if you can identify the play, their execution is so good and their blocking ability is so good that it still probably turns into a positive play anyway. Sidenote: George Kittle is the best tight end in the league for this reason, his blocking is absolutely phenomenal and his ability to terrify the defense in both capacities makes this offense so tough to stop. I believe the Niners will have much more success than the Titans because of the sheer variety and unpredictability of their run game and their much more intricate and unique play designs. I don't expect a 220-yard rushing game from Mostert again or anything, but I think they'll have success.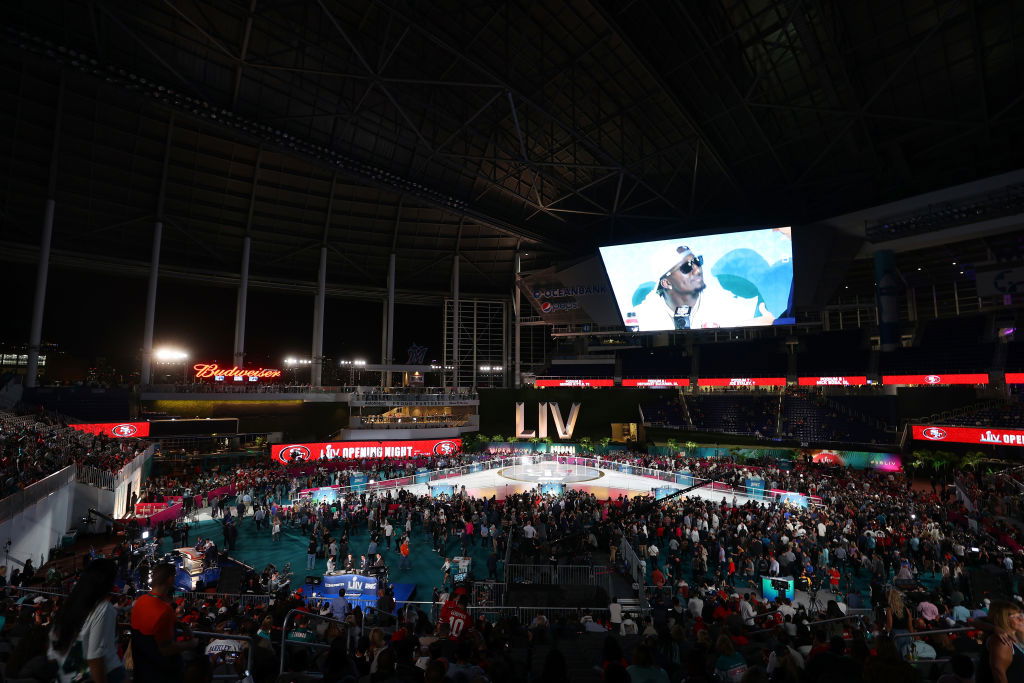 Unlike almost all the Super Bowls of the 2010s, both rosters this time are full of players who've not been here before. How might that affect the game?
David: The players on each side who have been there before — the likes of Sherman on one side and Terrell Suggs on the other — are going to be seriously influential just in terms of preparing the ones who haven't. Besides the obvious stakes, this game is like no other in several other ways — the media obligations, the halftime concert, most of the preparation happening in the bye week — and whoever handles those differences the best will have a definite advantage. While these two teams aren't unevenly matched, I think the game has at least a little blowout potential (in either direction) for that reason.

Alan: It might have an impact early in the game, especially for the Chiefs. We've seen them come out a little sluggish in both playoff games, and they've had some dropped passes that might've been due to nerves. But once the adrenaline of the game gets flowing after the first quarter, I don't think it will have a huge impact on the game.
Sam: There will be nerves, absolutely. I always want to see who the unlikely heroes of the day will be though. Chris Matthews, undrafted and unknown, had four catches for 109 yards for the Seattle Seahawks in Super Bowl XLIX. He is now a journeyman CFL wide receiver. In that same game, another undrafted player in Malcolm Butler launched himself into a Ricardo Lockette slant route, and ultimately into worldwide stardom as he picked off Russell Wilson on the goal line. Big names can crumble too — just think of Cam Newton in Super Bowl 50, or Peyton Manning in Super Bowl XLVIII. There's no telling who will block out the noise and go to work when the first whistle sounds.

Tyler: This won't affect the game on the field that much, but what is undeniable is the difference that it will make in the build-up over this past fortnight, and then also on the sideline on Sunday. Veterans are elite at two things: preparation before you play, and staying calm, focused and motivated throughout a game, no matter how tough it gets or how bad it looks. I think that is where the experience will shine. Due to both teams having some vets on both sides and across various positions, I don't think it will give either team an actual advantage, but it should make for a better game on the whole as both rosters should be elevated on the back of their veterans.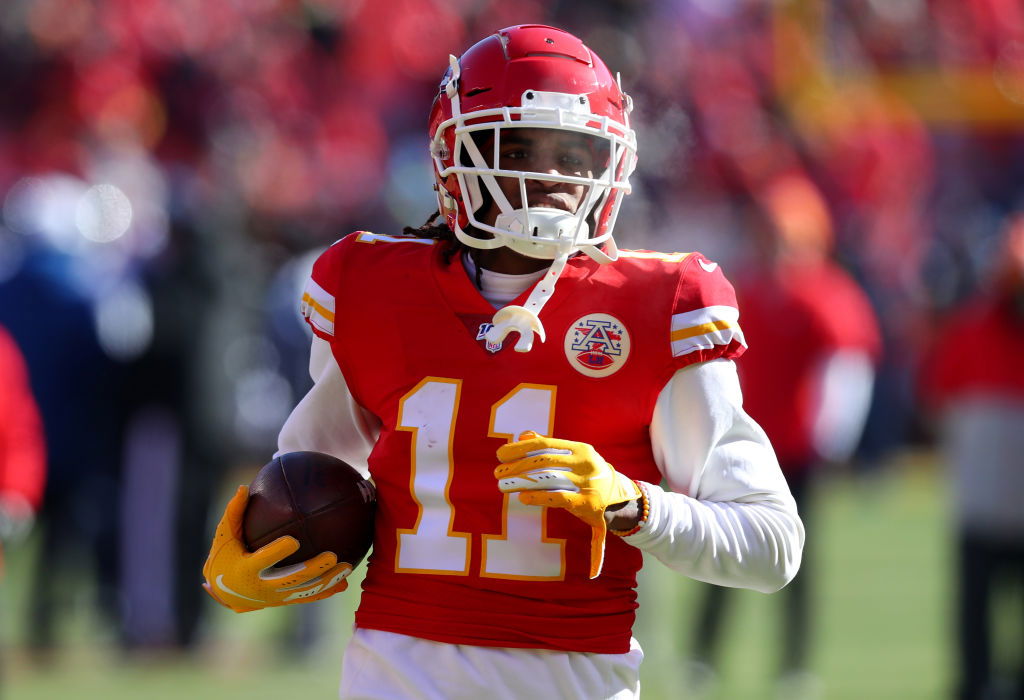 Which lower-profile player suddenly won't be low-profile again after what he does on Sunday night?
David: I'm pretty sure it's going to be a lesser-known defensive player responsible for a game-changing turnover. Looking for a name? Well, it's worth noting that K'Waun Williams has forced three fumbles in the Niners' last four games…
Alan: Everyone is talking about how important the defensive line is for San Francisco, but I think the other side is going to play a huge factor as well. Because of that, I'll go with Frank Clark. He will be instrumental in stopping whatever the 49ers are trying to do on offense, both in the aforementioned run game and rushing the quarterback when the 49ers do decide to drop back and throw it.
Sam: I'm going to say Demarcus Robinson of Kansas City. He's the WR4 behind Hill, Watkins, and Hardman, but he has speed to burn! NFL fans will probably be aware of Robinson already, but I predict that this guy will be a household name across America on Monday morning. He can torch you deep and get involved underneath if the likes of Hill and Watkins are stretching the field vertically. I also like Robinson's ability to release quickly off the line of scrimmage — something that will be important if Mahomes is to be under heavy duress.
Tyler: A cheating answer before my real one, cheating because it's too obvious and his name has become known on their journey here — Raheem Mostert. He has exploded onto the scene this year for San Francisco, and on Sunday he could truly cement himself as an outstanding running back who shouldn't be seen as a committee back.
My actual answer for this though is his opposite, Damien Williams. Williams is basically the only lower-profile player on the entire Chiefs offense, and I think he will need to show up more than he has in the past games to beat the Niners. Pat Mahomes literally outrushed Williams in the last two games… that won't be enough against a team with a pass defense like San Francisco. If the Chiefs win this game, I think that part of that will have been Damien Williams stepping up and taking some of the pressure off his big-name teammates.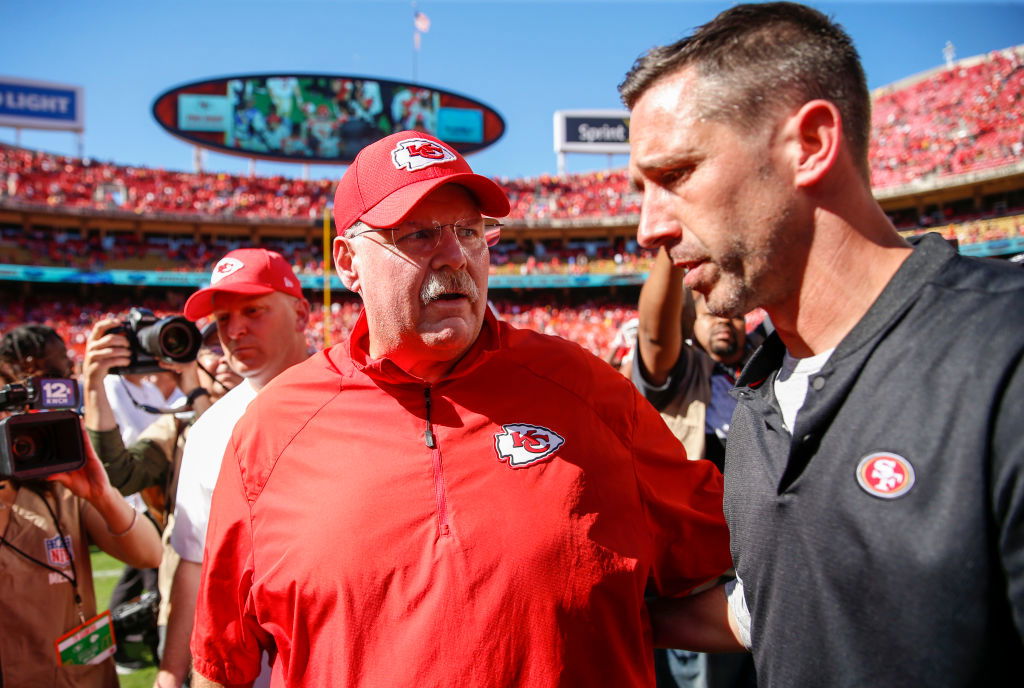 What is the one thing, regardless of the result, that you most want to see happen in this game?
David: The too-easy answer, especially for someone like me watching from Britain in the bat hours, is "everything the last Super Bowl didn't have." More specifically, though, I'd love to see Nick Bosa kept quiet. Remember when he hurriedly scrubbed his Trumpian Twitter history because "there is a chance I might end up in San Francisco?" I do. As someone diametrically opposed to that view of the world, I feel like if the Niners are going to win – and as a Chargers fan, they'll be my rooting interest in this one – I don't want him to be why. Obviously others won't agree with that!
Alan: What I really want as a Falcons fan is for Kyle Shanahan to lose in the most excruciating way imaginable, but seeing as you said something I want to happen regardless of the result, I'll change it up a little. I really want a situation where both coaches have to manage the clock late in games. Shanahan and Reid are both amazing minds, but both are notorious for awful game management. So let's say the 49ers are up four late with the Chiefs driving, both teams have two timeouts, and it's just inside the two-minute warning. Do the 49ers take them to save time the other way? Do they save them and trust a stop? Will the Chiefs use them? Shanahan and Reid are both chess masters with one obvious flaw in their chess games, so let's put that part on center stage with everything on the line.
Sam: Since the last time the 49ers were in the Super Bowl seven years ago (where they lost to the Baltimore Ravens in the famous blackout game), there's only really two finales that I've felt let down by. Super Bowls XLVIII and 50 both felt a bit meh, but the others have kept me on the edge of my seat. It's probably a bit boring, but I just really am hoping for a close contest. More specifically, I want Pat Mahomes to have the ball in his hands late in the game, with a chance to go and win it. The 49ers defense squaring off against the Chiefs offense seems the proper way to finish what has been a truly excellent NFL season.

Tyler: No matter what happens in this game, I want to see a genuine and very real battle of design. Both of these two teams can execute at a very high level, and that will ultimately influence the final outcome, but I want to see both of these head coaches do some weird, wonderful and wild things to try and turn the tides when it matters. A translation of that answer… I want to see this year's version of the Philly Special. Give me a play — or more than one — that just straight up changes everything in the game. With these two play designers at the helm of our Super Bowl teams, I'm almost certain I won't be let down.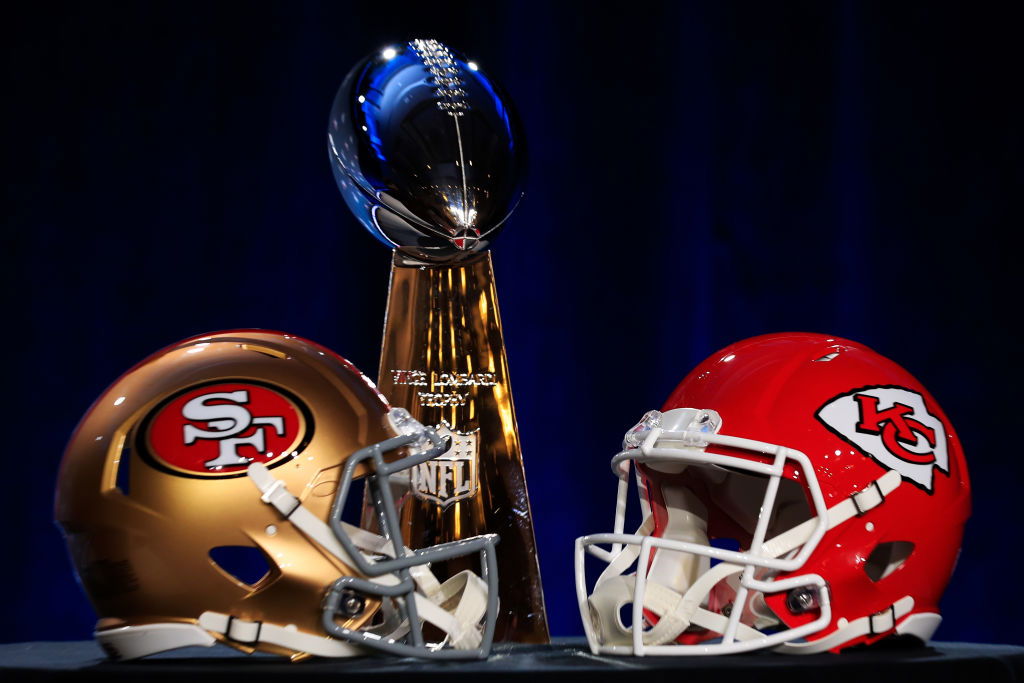 And for the final time this season, your score predictions!
David: My immediate thought was that I trust both offenses to score on the opposition defense. I still do, but I'm a little shakier on the matchups for both offensive lines having thought about it more this week. In fact, the more I think about this game the less I'm sure about it, but I'll take the defense most likely to make a huge play, and the quarterback with less responsibility and also some familiarity (even if as a backup) with the February football circus. 49ers 27-20 Chiefs.
Alan: It'll be a great football game, but I think the 49ers will come up with one final stop on a late drive to win their sixth Lombardi Trophy. 49ers 28-24 Chiefs. 

Sam: 49ers get out in front early with stifling defense and a precise running attack, but Mahomes works his way back into it in the second half. Ultimately, I think he falls just short. 49ers 34-30 Chiefs.
Tyler: 49ers 33-29 Chiefs.
---