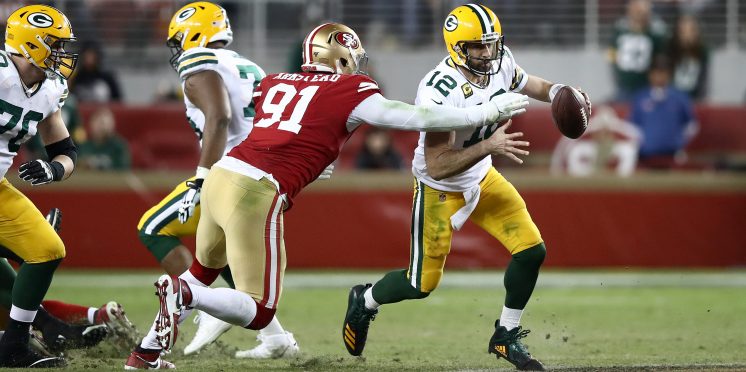 2020 Championship Sunday: Roundtable
Welcome to Championship Sunday, the most exciting day of the NFL season.
No, it's not Super Bowl Sunday. Sure, that's when everything is decided, but it's one game with one absurdly long halftime in front of one typically muted stadium crowd. You know an event's overrated when a big part of its appeal is the commercials.
None of that nonsense on Championship Sunday. Two games, back-to-back, in front of raucous home crowds with no time to let Adam Levine suck the air out of the room. The action is ruthless, relentless, and ready to blow you away – and that's just Derrick Henry in the first game. There's another showdown between two of the most iconic teams in the sport after that.
To get a better idea for what to expect, David Howell asked questions, and Alan Cole and Tyler Arthur offered some extensive answers. So much to say about these games, so much at stake, and so little time for the Brits to sleep. Here we go!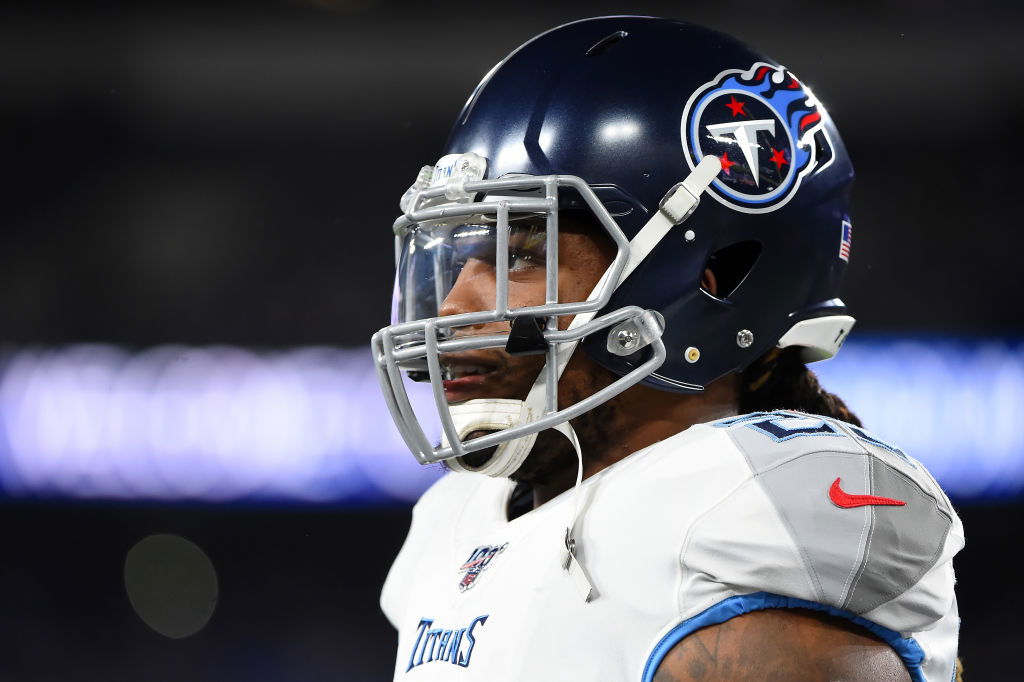 Is the defensive plan for Kansas City as simple as "stop Henry and you stop the Titans" - and how do they pull it off even if it is?
David: Only five teams have won a playoff game this century with fewer net passing yards (after losses from sacks) than the 83 the Titans totalled in Baltimore last week.
One of those were the Titans themselves the previous week.
Of course it's as simple as "stop Henry and you stop the Titans." Or is it? The problem is that Ryan Tannehill would probably do just enough damage on shot plays to A.J. Brown off play action to punish you if you put nine in the box every snap, and Henry in this form might still be able to run over you even if you did. Honestly, your best defense against Henry is a good offense – one that can put so much early scoreboard pressure up that even the Titans can't or won't run it every snap. This also happens to be Kansas City's best defense at the best of times, especially as what defensive studs they do have are in the secondary.
Alan: Yes, I think it is as simple as stopping Henry to win, but I don't think that's possible. Over the last eight games, he is averaging 159.1 yards per game and 6.3 yards per carry. That's half a season's worth of games where he has been unstoppable. Just for perspective, in Chris Johnson's famous 2,000-yard rushing season in 2009, his best eight-game stretch came from games 6 through 13, and he "only" averaged 144.8 yards per game and 6.0 yards per carry. Henry is on arguably the greatest stretch of games for a running back in history, and I think because of that we have to just move on from the idea that he is going to be stopped at this point. He's going to get his yards no matter what. Mahomes and the offense will have to outscore him.
Tyler: Yes, if you stop Henry, with an offense like Kansas City, you will win. This is the million dollar question, though. Well, arguably the answer to this is priceless, what value do you put on an appearance in the Super Bowl anyway? How do you stop Derrick Henry?
I think that the first thing you do is be incredibly disciplined and prepared for the Titans' most common big plays –  prioritise (instead of "stopping him") limiting the production on individual plays. On stretch or toss plays, you need to be extremely disciplined and patient in the force assignment. On inside runs, linemen shouldn't try and shoot into the backfield, just absorb blocks and give the linebackers as much freedom as possible. Be prepared for the screen pass and trust your defensive backs to stop the play action shot plays. You want them to pass, and you want them to average three yards per carry.
Sometimes people overcomplicate football. Don't forget the simplest part; if you can stop them more times than they can stop you, you win. You don't have to erase Derrick Henry, but make him work hard, make him grind out three yards at a time, and let your offense do the heavy lifting.
We've seen how explosive Patrick Mahomes and his bomb squad can be, but the Titans are fresh off nullifying Brady and Jackson in consecutive weeks. What can they do to complete the hat-trick of MVP muffling?
David: The Patrick Mahomes offense is built around that bomb squad – three of the fastest WRs in the business and a catch-first mismatch TE in Travis Kelce to destroy linebackers up the seam. You will not be able to cover these receivers for long, so you blitz so you don't have to, right? Wrong. Mahomes' stats actually improve when you blitz him. The Titans need to win up front whilst only rushing four; the fact they got here with the help of a win in Foxboro is a pretty good sign for that, but they were playing a zombified version of Tom Brady, whereas Mahomes is well and truly a living nightmare.

Alan: It all comes down to what they did last week in terms of rising up in key spots. Tennessee allowed 530 yards last week and only gave up 12 points because they forced three turnovers and stopped two fourth-and-1 plays. That's what it's going to have to be, because Mahomes is going to get his yards just as Henry will. They're going to have to keep Tyreek Hill and Mecole Hardman under wraps to prevent the quick strike plays down the field. That was one thing they did well vs. Baltimore; there were no quick drives that could've started a scoring avalanche. If they can force the Chiefs to drive slowly and get them into some big third- and fourth-down spots, there's a chance for enough stops to win this game.
Tyler: The way that I think you beat Mahomes is less schematic and more execution. You're going to have to get pressure, and you're going to have to keep Kelce and Hill in check for as long as that pressure takes to get home. You will likely need to double team at least one person every play that you're in man, and if you run zone, you have to disguise it long enough that – you guessed it – the pressure gets home. It's impossible to completely nullify Pat Mahomes, but if your offense is built around taking time off the clock, the game plan for the defense has to just be bend-but-don't-break at the back end, with aggression on the front line to get pressure.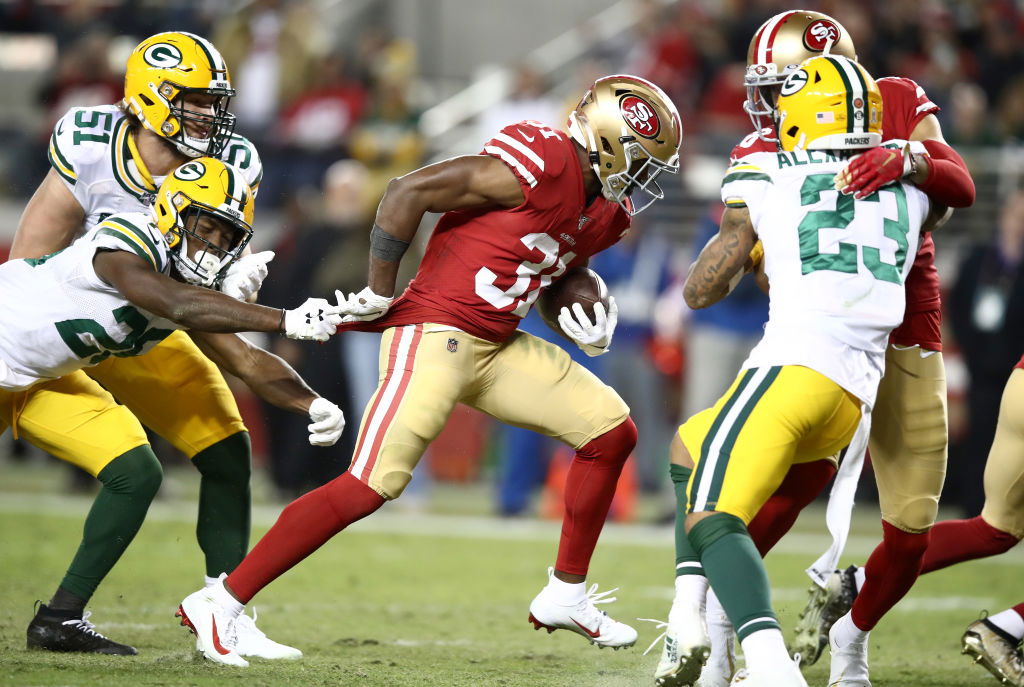 The Packers defense also comes off one massive ticked box stopping the Seahawks' ground game, but can they hold up against the 49ers and their diverse rushing attack?
David: Not if the Niners ride the current most effective part of it, which is Raheem Mostert. He will ruthlessly exploit open space, and I believe Kyle Shanahan can scheme him open with regularity. Given Shanahan's penchant for outside zone, it will be the run defense of Green Bay's "Smith Brothers" on the edge that might be more important than their ability to hit Jimmy Garoppolo.

Alan: It'll be somewhere in the middle of what they were able to do last week and getting gashed. I don't think it's realistic to expect Green Bay to hold San Francisco to 46 yards on 17 carries like they did last week to all non-Russell Wilson rushing plays, but they also won't get blown up for 200 yards. This game is ultimately going to be decided on the other side of the ball, and if Green Bay can do enough against that sledgehammer of a defensive front.

Tyler: I think that the best way to stop the Seahawks is to let them use their run game too much; stopping said run game being successful is just a bonus. The Niners, however, are about as balanced a team as possible. The Packers will be facing diverse, unique, unpredictable run designs, no other team uses blocking angles, misdirection, and motion the way they do. I think that the Seahawks were a good warm-up in terms of the type of game plan the defense is expecting (run-first with good play action), but the actual play design and execution from San Francisco is what I believe will undo the Green Bay defense. I can't see them slowing down the running game sufficiently to win, and if they somehow manage that, I worry that the trade-off is Jimmy G stepping up and breaking their back with play action.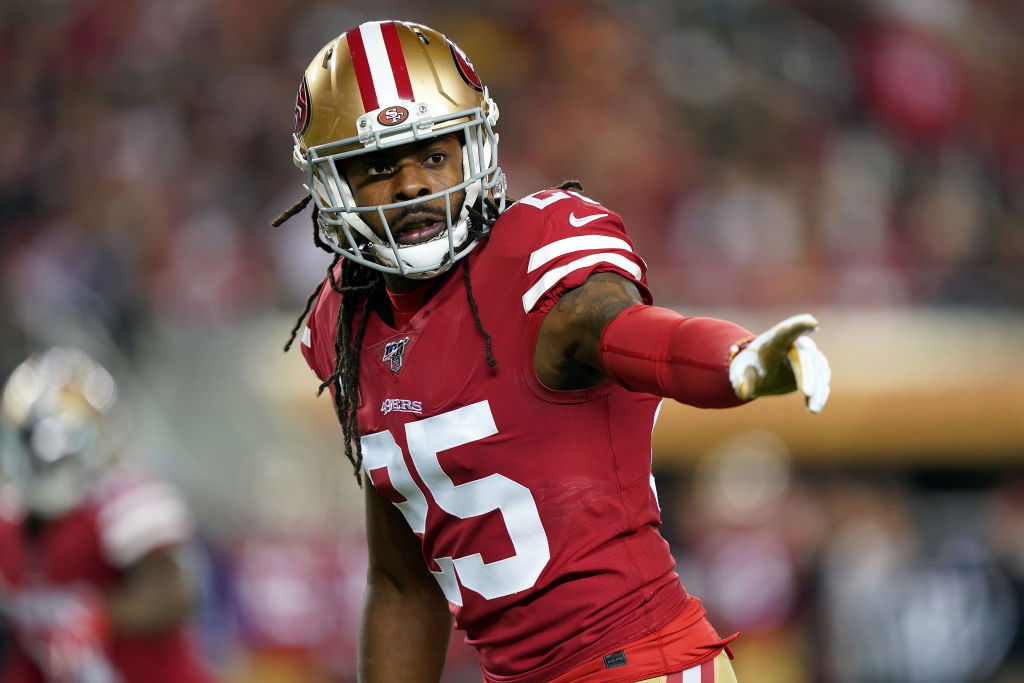 When the Packers have the ball themselves, is there more to the game than the battle of Richard Sherman against Davante Adams?
David: Of course there is. For a start, we probably won't see much of that battle at all. Remember, Sherman is Mr. Zone Coverage; rather than shadowing an opposing WR1, he locks down the QB's preferred right side by himself and dares opposing QBs to make throws into double coverage on the other. It very often works, including against Aaron Rodgers in recent years. When Green Bay have the ball, the key for me is whether the Niners' much-hyped pass rush can get it done against the Packers' front five, because if they can, you'll probably see Rodgers make desperation throws across his body to avoid throwing to Sherman's side.
Alan: It's up to Matt LaFleur and Aaron Rodgers to make it more than that. If that's all it is, I know how this game ends, and it's awfully similar to the 37-8 win the 49ers had in November. If Adams finishes with seven receptions for 43 yards as he did in that game, it's almost impossible to imagine the Packers winning. One way they can, though, is if LaFleur can exploit other matchups with Geronimo Allison or Marquez Valdes-Scantling. If the Packers show they can move the ball without just force-feeding it to Adams, there's a chance they could be heading to Miami.

Tyler: There's definitely more depth to this game than that. While Richard Sherman is an incredibly tough opponent, the biggest fear I have for Green Bay is in the trenches. For them to win this game they will need to neutralise that defensive line, both in the run game and the pass game, and that is a seriously big ask. If Aaron Rodgers has time in the pocket, he doesn't need to rely on Davante Adams so much, but against a pass rush with the likes of Nick Bosa he will sometimes look to #17 more often, and that's when Sherman has a chance to shine.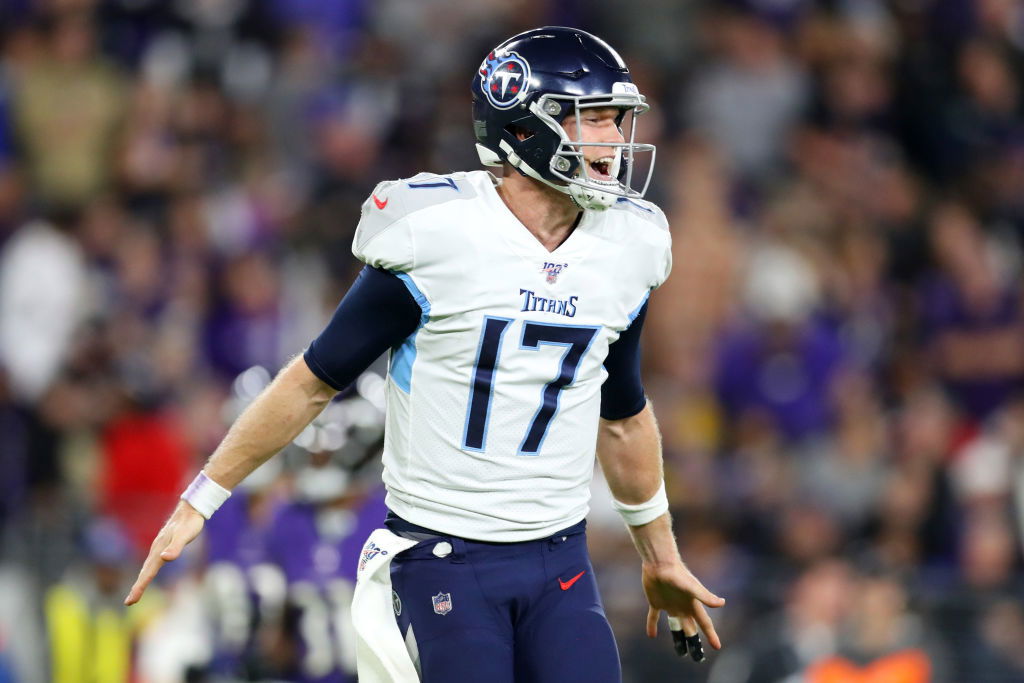 Which player might emerge from under the radar to become one of the biggest reasons his team moves on to Miami?
David: I said earlier that the Titans won't be able to cover the Kansas City receivers for long. If that's wrong, it's because they have Adoree' Jackson; he was a track star in high school and college, with five wind-legal 100m times under 10.5 seconds (the fastest being a 10.38) at collegiate track meets. He's been playing well this January, notably breaking up multiple passes against the Ravens, but a huge play on Championship Sunday is what could really bring his name to attention.

Alan: Can I just say the entire Packers offensive line? That's David Bakhtiari, Elgton Jenkins, Corey Linsley, Billy Turner and Bryan Bulaga (or Jared Veldheer if Bulaga is still unable to play as he was last week). All five of those guys have the Herculean task of keeping that San Francisco front at bay (pun intended), and should deserve enormous credit if they are able to do it enough for the Packers to win this game.
Tyler: There are four teams left in the playoffs, and all four want to go to Miami. When you see these teams being hyped and promoted, you see four players: Aaron Rodgers, Jimmy Garoppolo, Patrick Mahomes… and Derrick Henry. Spot the odd one out. I think that the under-the-radar person who could turn up and send their team to the Super Bowl is the man that's missing. Ryan Tannehill. He has history with Miami, he hasn't had to do that much in the playoffs so far, and the game plan is undoubtedly built around stopping Derrick Henry, so let's go. Show us what you can do, Mr. Prove-It Deal.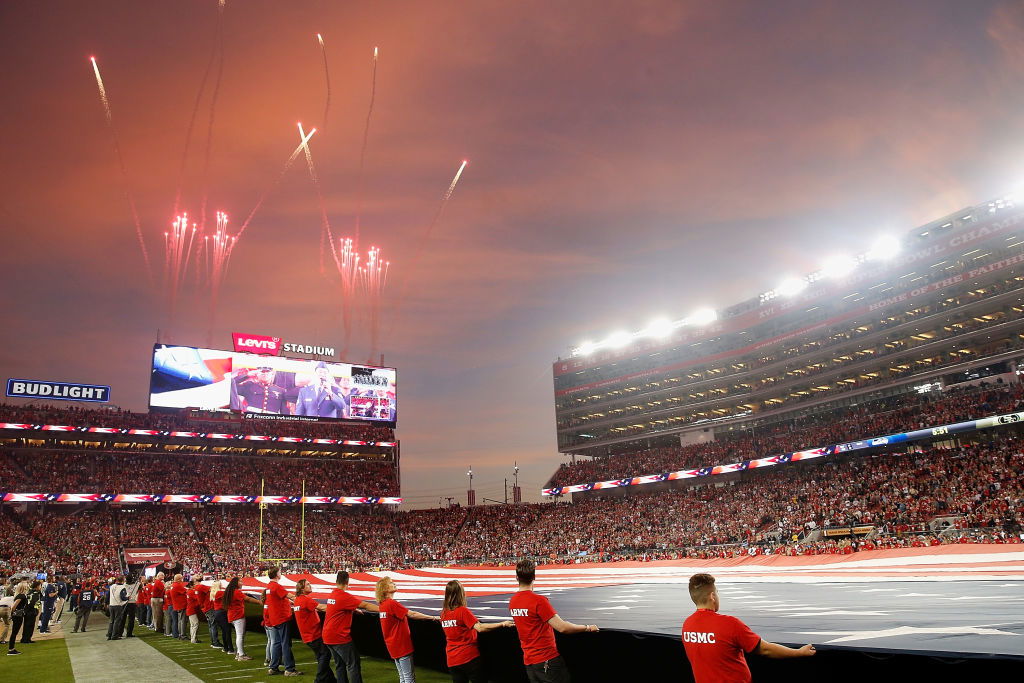 And now, for the score predictions.
David: Titans 34-31 Chiefs, a weirdly two-paced shootout where the Titans give up fast touchdowns and respond with slow ones, ultimately getting the ball last to complete the most improbable path to a Super Bowl in years. Packers 21-31 Niners, a couple of big defensive plays glowing in the Santa Clara sunset.
Alan: I think the Chiefs finally win the Lamar Hunt Trophy for the first time in franchise history by a score of Titans 24-31 Chiefs, and a Packers 17-34 49ers blowout in the second game will see the 49ers return to the stadium where they won their last Super Bowl 25 years ago.
Tyler: Titans 20-29 Chiefs, Packers 17-34 Niners

---