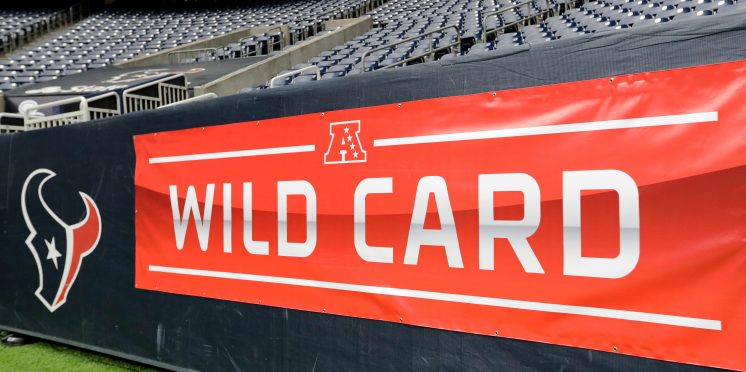 2020 Wild Card Weekend: Roundtable
Welcome to knockout football.
The playoffs are here, giving us the delight of four games at four different times where every game matters for the same reason; it's win or bust.
All sorts of storylines run through this weekend's Wild Card clashes. Stars face stars somewhere in every game, including—maybe even especially— the supposedly low-key opener. New legends will be thrust into the annals of NFL history; old legends might yet be pushed into permanent residence there. There will be dramatic atmospheres inside some of the best venues in American sports for them at ordinary times, let alone times like these. There's a lot to unpack, and anyone who's moved house lately will know how much better it is to have multiple people for large-scale unpacking.
Which is exactly what we've done. David Howell asked the questions, and was joined in answering them by Alan Cole, James Browning, Sam Brown, and Tyler Arthur.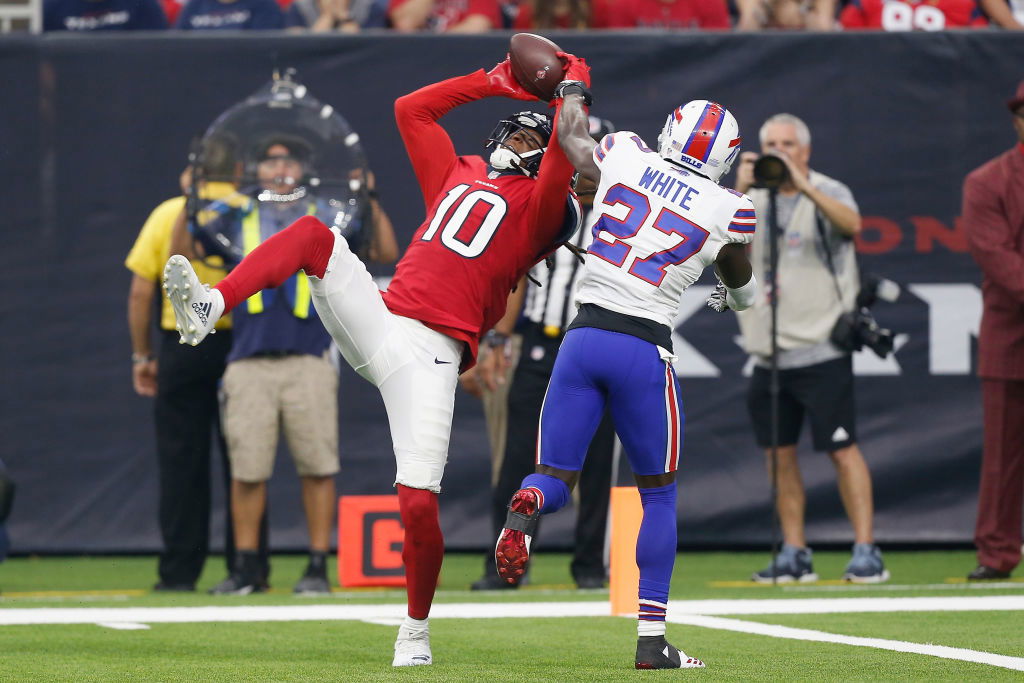 Is there a more important matchup all weekend than DeAndre Hopkins vs. Tre'Davious White?
David: In terms of single one-on-one showdown leverage, no there is not. Any time a top-tier corner shadows a top-tier receiver, it's of enormous importance, especially when that receiver can be the entire offense at times.
What I'm also interested in, though, is what happens if and when Deshaun Watson shies away from that matchup; the success of that could depend heavily on the health of Will Fuller. The Bills' path to the road win runs through nullifying the Texans' aerial atack, and White is why they very well might.
Alan: Other than Kirk Cousins vs. himself and Sean Payton vs. referees? Probably not. The Bills aren't built for any kind of a track meet. They're averaging 23.5 points per game in their wins this season, and that's including two 30+ point efforts against Miami. Hopkins is by far the biggest threat to take the top off the Buffalo defense and turn this into a game where the Bills need to answer with scores. Keep Hopkins under wraps, control the line of scrimmage, and the Bills might have a chance to escape with a really ugly win.
Jimmy: Whilst Tre'Davious is going to have a big say in terms of Hopkins' overall production, I do think there are bigger matchups out there this weekend. Hopkins has shown an expectedly steady floor during the regular season (no fewer than five receptions in any given game, and no less than seven targets). Of course, these numbers are expected of a superstar – and especially one who is on a team with much less desirable pairs of hands around him. With five catches from eight targets for 64 yards against New England's Stephen Gilmore, Hopkins has shown that he can keep his consistency up against the best already this season, so I expect him to be right up for the challenge of Tre'Davious White.
I'd argue that the weekend's biggest matchup actually comes in New England's game against Tennessee, where Derrick Henry will be looking to be a one-man wrecking ball at Foxboro against the Pats' top-ranked total defense.

Sam: I will die on the hill of Tre'Davious White. I loved him to bits coming out of LSU, and I can't see a more important matchup than the one he'll have with Hopkins. I don't think Deshaun Watson will be deterred in trying to get his playmaker the ball, however – not after Hopkins was limited to 37 yards in last year's wildcard defeat to Indianapolis.
Tyler: I absolutely can't wait to see this Texans-Bills matchup. Both quarterbacks are going to have to step up, both of the running games are hit and miss, and these two absolute studs will be butting heads all evening.
While DeAndre Hopkins vs. Tre'Davious White is undoubtedly the biggest on-field one-on-one battle, and I can't wait to see who comes out on top, there is a battle that will take place off the field this week that I think will be very important elsewhere, and that is Bill Belichick and his coaching staff gameplanning to come up against the Tennessee Titans later that night.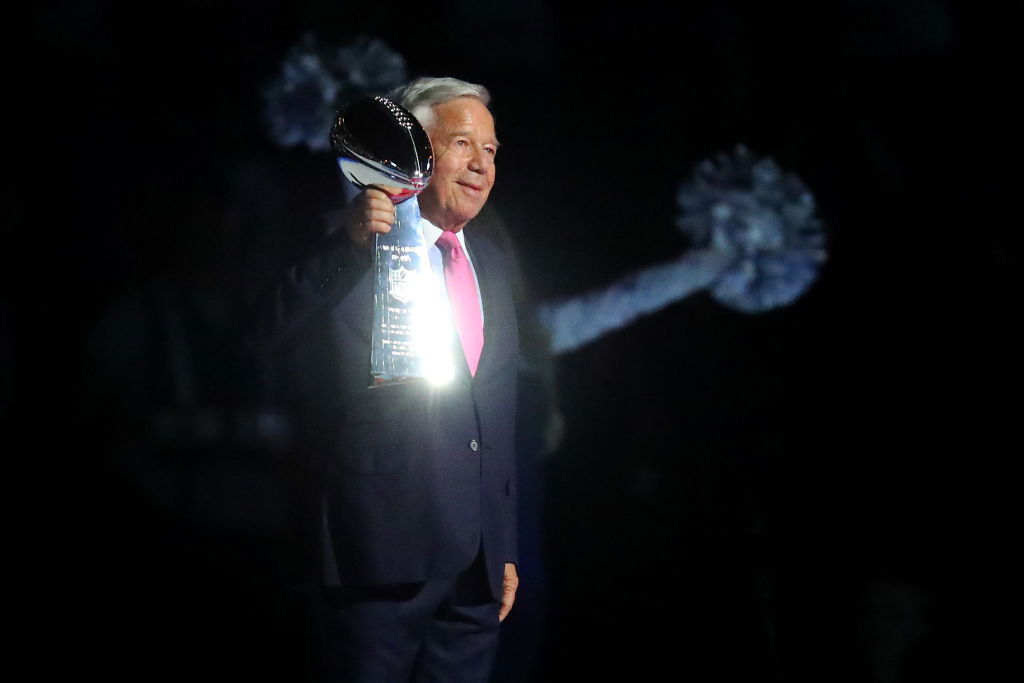 The Patriots look more vulnerable than they have done for as long as most of us have ever known. Does their absurdly strong playoff history mean anything in these circumstances?
David: I want to say it doesn't. I really, really want to say it doesn't. But it does. Heck, just look at who's coaching the Titans and try telling me there isn't a shadow cast over the league by this Patriots dynasty! Matt Vrabel, and a QB in Ryan Tannehill who's faced the Pats more than most thanks to his time in the AFC East, aren't just vital to this team in terms of creating and executing game plans; they're vital in terms of letting the rest of the roster know what the Patriots are all about, and why these Patriots aren't like the Patriots they've known before.
Alan: It means nothing. Ryan Tannehill went from a backup with his career slowly fading away to leading a furious charge into the postseason. The Titans as a team turned around a 2-4 start to get here. They've conquered a lot more than just some mystique this season, and shouldn't be afraid of whatever January demons Bill Belichick might throw at them.
James: I don't think anyone is going to make the mistake of assuming that the Patriots' Week 17 loss to Miami is going to be a barometer as to how they will play against the Titans, but on the flip side of that, I do believe it showcased a key weakness. Especially on second and third downs, Brady simply had nobody to throw to; with Edelman (rightfully) being double-teamed, he was forced to throw high balls to Sanu and Harry.
Both are imposing enough targets, but neither put the same fear in a defensive back as what has been the norm when going up against the New England offense in Brady's most dominant years. Of course, Bill Belichick will have them fired right up for this one and I certainly think it will be a close contest; so yes, I do think their strong playoff history becomes a factor here. However, as a gambling man I will be delighted to take a very generous price (mostly around 9/5 as of Friday evening) on the Titans advancing to next week.

Sam: Of course it does. When you have six rings, you're never an underdog. The Patriots love it when the narrative is stacked against them, however. This is where we realise that the Patriots have actually tricked us into thinking they're now vulnerable, and will once again joylessly obliterate all before them. This will continue forever and ever and ever and ever and ever and ever and ever and ever or until we are finally put out of our misery by some apocalyptic catastrophe.
Tyler: As I said previously, I think that the Patriots coaching staff has had some serious work to do this past week. They have come out of Week 17 with, in my opinion, their literal last preference for the team that they could have matched up with.
They could have had the Raiders or the Steelers, but they instead have the pound-the-rock Tennessee Titans, the absolute counter for how New England wins. Their pass defense is incredible and their offense does enough to win, and nothing more—the Titans aren't a favourable matchup at all. I genuinely see the Titans as the favourite on paper here, and I realistically think that there are only two things that can upset that result; one is the experience and history of the Pats in the postseason, and the other is the fabled game planning and tactical preparation of Bill Belichick and his coaching staff behind the scenes. The Patriots might be used to playing in the playoffs, but not usually on the first Saturday of the year (last happened ten years ago). This is going to be fun.
The Saints are on a revenge mission over the Vikings, and have to feel bitter about having to play this week at all after going 13-3. Is there any risk they lose discipline and give up a ton of penalties, and is that the only way they can lose?
David: I really think it's possible, because brains are weird like that and revenge-game narratives can definitely play out in all sorts of ways. But not all of those are negative, and besides, players are already jumpy and fired-up in January anyway. This team does not need any further motivation. Nor do their opponents.

Alan: I wouldn't worry about the discipline; Sean Payton will have those guys focused and ready for battle. As for the second part of the question, I cannot come up with a tenable scenario where the Vikings win this game beyond the usual ways upsets happen in football with turnovers, injuries, or refereeing luck.
If the Vikings are +2 or +3 in turnovers? Sure. If there's a major injury to Drew Brees early in the game? It's possible. With some flukish bounces or refereeing? I don't have to explain that possibility to the Saints. But outside of those scenarios, I don't see the Saints losing here. They're the vastly superior team here and have much more playoff experience.
James: I'll start off by saying that I full expect the Saints to win this one by two scores, so in my mind I really don't think there is a way they lose this one. However, there is the counterargument that we haven't really had much opportunity to watch the Vikings at their best this season, and the pieces have a chance of falling into place for them just in time for this game. Dalvin Cook and Adam Thielen have played only a few dozen snaps together this season, and with the former having been a full participant in practice on both Wednesday and Thursday ahead of my writing these answers, that offensive pairing is looking set to be back at Kirk Cousins' disposal on Sunday.
So in terms of those Saints penalties, there is perhaps a danger that if they begin to mount up, the Vikings having their key weapons at the ready at the right time could mean they can put up more points than most are anticipating. But I can't see past Brees, Thomas and Kamara guiding New Orleans to over 35 points and being well out of reach for Minnesota this time around.
Sam: If anyone's going to find a way to lose in January, it's the New Orleans Saints. I don't think ill-discipline is the only way they lose though, as Dalvin Cook could take the sting out of the Superdome early if he finds room to run. That said, if Kirk Cousins has the ball in hand ready to lead a possible game-winning drive, the Saints can just book their plane tickets to Green Bay for round two.
Tyler: The fans of the New Orleans Saints don't forget anything, so no questions of those in the stands, but I think that Sean Payton embraces this culture and will be keeping the Minneapolis Miracle at the forefront of his team's minds. The idea that they had a game 'stolen' or however they'd put it cannot be matched by any other playoff team this year, and so they should be up for this game like no other. I don't think that the Saints will lose discipline, but I don't think I'm being edgy when I say that Payton could easily get emotional when it comes to his playcalling – he could go for it on fourth down and fail to get it, he could try and use Taysom Hill one too many times, or he could try throwing a deep corner route to the sideline on the last play of the game.
Whatever happens, if he tries too hard to dominate the Vikings, it could lead to little mistakes that keep a team with lots of playmakers on offense in the game. I think that the way that Minnesota would win is simply if their offense is able to keep moving effectively on the ground, despite a stout run defense, and keep Kirk Cousins in his comfort zone enough that he doesn't make mistakes while maybe the Saints do.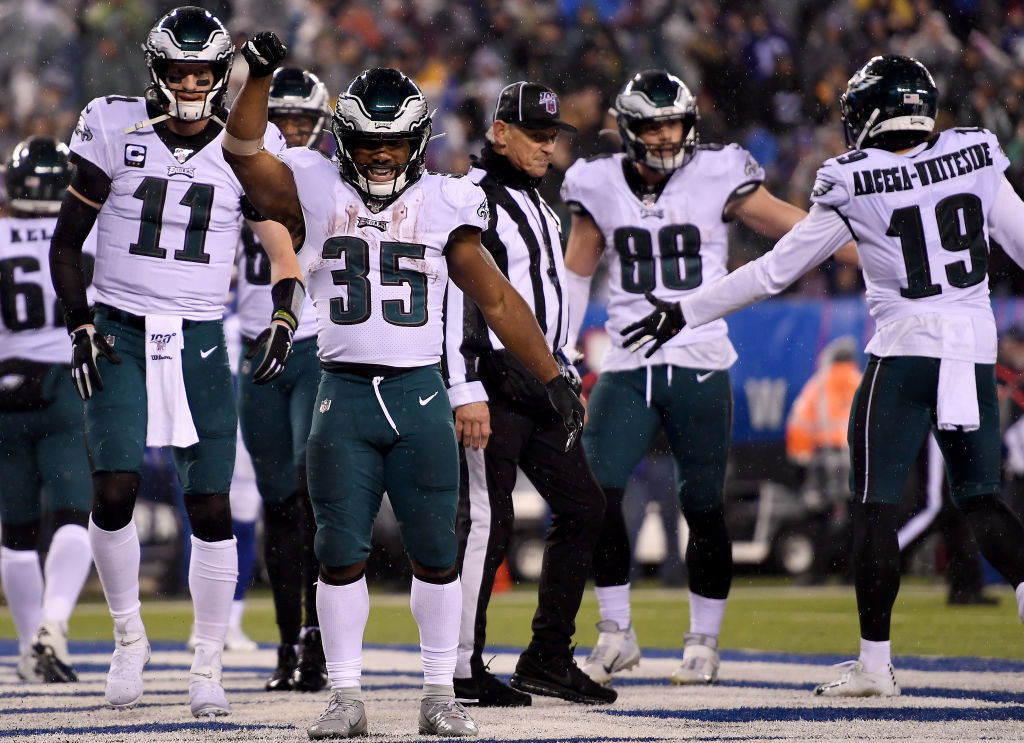 How much does the game plan for the Eagles offense change with so many skill position injuries - and how much does the Seahawks defensive plan change with so many playmakers out?
David: We've seen the Eagles handle the situation already when they needed to win, but they weren't playing the Seahawks then. I think the focus defensively needs to be on avoiding penalties—don't hand them free plays, make them beat you themselves in the knowledge that they have the talent disadvantage in that situation.
On offense, the Eagles might even be more affected by the continuing unavailability of Lane Johnson up front, assuming he isn't cleared to return on Sunday. Fill-in right tackle Halapoulivaati Vaitai will be significantly easier to overcome than his name is to spell.
Alan: All things considered, it's not as bad as it could be for the Eagles. Miles Sanders is expected to practice on Friday and will probably play, and that helps a lot in every phase of the offense. They'll get the ball to Sanders as well as Boston Scott, and lean a lot on 12 personnel with Dallas Goedert and Joshua Perkins. I don't know how much is really going to change, because they've been dealing with this situation for weeks.
As for Seattle, it's just about what they can do on first and second downs. I'm expecting some more pressure in early sequences just to try to put the Eagles in as many obvious passing situations as possible, and then pin their ears back and try to dominate Philadelphia's depleted receivers. Quandre Diggs being officially cleared to play should help the Seahawks immensely with his presence on the back end.

James: Everyone loves an underdog, and I think the Eagles' injury woes this season have seen them adopt that underdog status themselves now—and it's serving them well. I don't think their game plan will change all too much in the lead up to this game, given that they've been struggling for a while now with injuries. The "next man up" mentality which embodies the mental toughness in this league seems to be working for Philly, as showcased by Boston Scott in New York last week.
On the other side though, Seahawks' defensive coordinator Ken Norton Jr. is not a man I envy right now, as the Eagles' necessity for that "next man up" philosophy gives him a major headache in that he doesn't necessarily know exactly who he is coming up against, or how they will be used. Game film will be more important than ever for Norton, and of course he will be making some preparations in the background for the unlikely eventuality of a Zach Ertz appearance.
I imagine the key for Seattle will be to stop the run and to lay some hits on Wentz. The former is easier said than done; the Seahawks have the 22nd-ranked run defense this season and Boston Scott looked like a throwback to Darren Sproles in that game against the Giants last week.
Sam: I am genuinely fascinated to see what happens here. Wishbone offense? This might be the thing (perhaps sadistically) I'm most excited to feast my eyes on this weekend.

Tyler: The way that you would usually gameplan with a fully healthy roster is to design some plays for specific people. The Saints do it with Taysom Hill or Michael Thomas, the Patriots do it with Julian Edelman. The Philadelphia Eagles can't do that. In fairness to Doug Pederson and his team, they don't rely on individual playmakers as much as many teams anyway, but right now they are the most injury-plagued team I've ever seen, particularly on offense.
They're praying that Zach Ertz can play, but even beyond him they are looking likely to miss Nelson Agholor and DeSean Jackson for this game at least, and Alshon Jeffery – their WR1 – has been shut down for the year already. The Eagles are going to have to run their offense like they don't even know the players who will be running it.
They have to use smart concepts and complimentary progressions that will allow for Carson Wentz to make his reads and go through the motions despite the lack of first-string players who are executing. If I was Pete Carroll I would run more man coverage than usual, to take advantage of the lacking individual star power. In turn, as Pederson I'd be preparing lots of crossers, mesh concepts and rub routes in short yardage situations, to keep the ball moving if the Seattle defense does indeed opt for heavy man coverage.
This game will be decided by the winning quarterback; whichever QB can lead their offense and manage the game best – with a couple of big plays sprinkled in, in key moments – will progress to the next stage.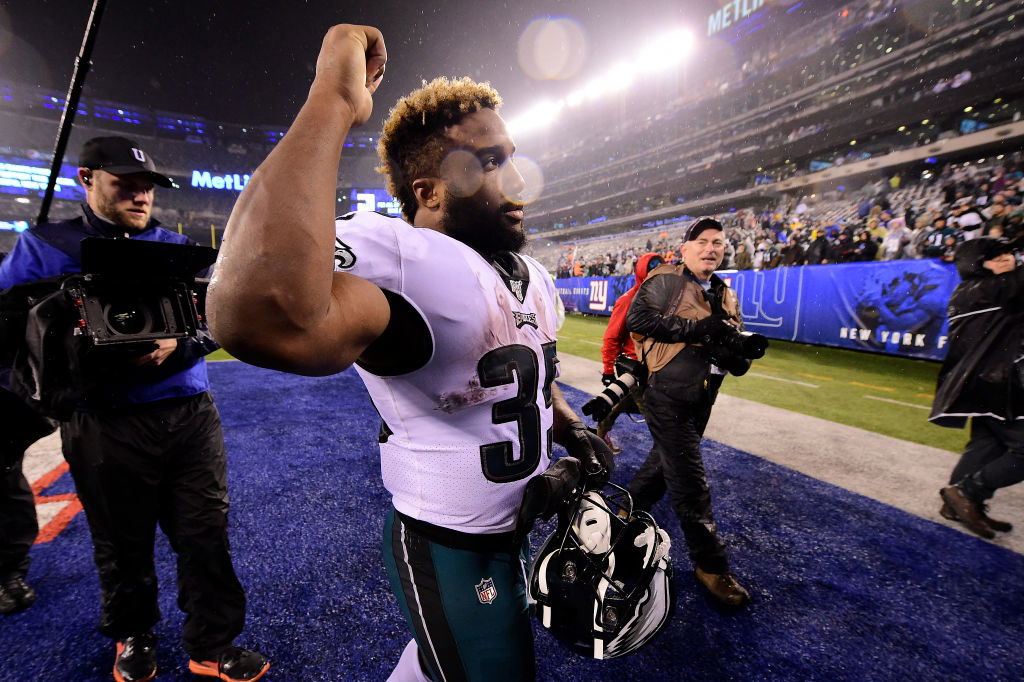 Can you suggest a name who might have his career defined by his performance this weekend?
David: Dallas Goedert has so far been the background to someone else's stories. He was the man announced by David Akers after the famous "last time the Cowboys made the Super Bowl, these draft picks weren't born!" speech—ironically Goedert was one of the few in that draft class who was, as he had a five-year college career!—and then he's spent his career as second banana to Zach Ertz. But now even if Ertz is fit—and he likely isn't—Goedert will be constantly needed because of how many Eagles WR options there aren't.
Over the last five games – some but not all of them without Ertz—Goedert has 27 catches for 318 yards and a TD. He'd have an 86-catch, 1,000-yard season staying on that pace for 16 games. This could be the moment Goedert stops being the subplot and starts being a headline attraction.
Alan: The obvious answer is Kirk Cousins if he can finally win a big game on the road and pick up a playoff win. In terms of things I think can actually happen, I'll go with Boston Scott. If the Eagles win, the sixth-round pick who has started just two games this season will almost certainly be at the center of the offensive playmaking.

James: Off the back of the previous question, I think it's fair to say that Boston Scott really could be that name— I can't see a way for Philly to win that doesn't involve him playing a key part, and if he can stamp his authority on the game, he will be known as the man who helped his side past one of the best quarterbacks in the league. A bigger name who is perhaps looking at his last shot at glory is Ryan Tannehill; his only major career accolade to this point, outside of a few franchise records with Miami, is having this season's highest passer rating, so to trump a New England side headed up by Belichick and Brady (and move to just two wins away from a first Super Bowl appearance) really does fall under the bracket of career-defining.

Sam: When people talk about the quarterbacks of tomorrow, they include the names of Patrick Mahomes, Lamar Jackson, and Deshaun Watson. Quite rightly too. But what about Josh Allen? Something about this bizarre, colossal, strangely athletic conundrum tells me he might be inexplicably effective come January. Football's own Reggie Jackson? Watch this space.
Tyler: Carson Wentz, without a doubt. The Philadelphia Eagles were one of the stories of the last decade: the team that won a Super Bowl with a backup QB. That is not a legacy that shines on their starter, and I think that – while nobody questions that Wentz is their franchise QB – #11 has an amazing opportunity this week to step up and say "I am the guy." Their offense is depleted, their defense started the season terribly, and their division to get into the playoffs in the first place was a laughing stock.
Now is his opportunity to step up. If Carson Wentz dominates the Seattle Seahawks this week, and then takes that momentum further into the playoffs even with this decaying offense, that will be a defining moment in his young career. I don't think there's any chance he can surpass the success Nick Foles had a couple of years ago with everyone seemingly missing around him, but if he can even make a push, the Eagles fans will surely take notice and remember that their QB is a damn good one, and one who they believe can take them deep into January again once he has a healthy supporting cast.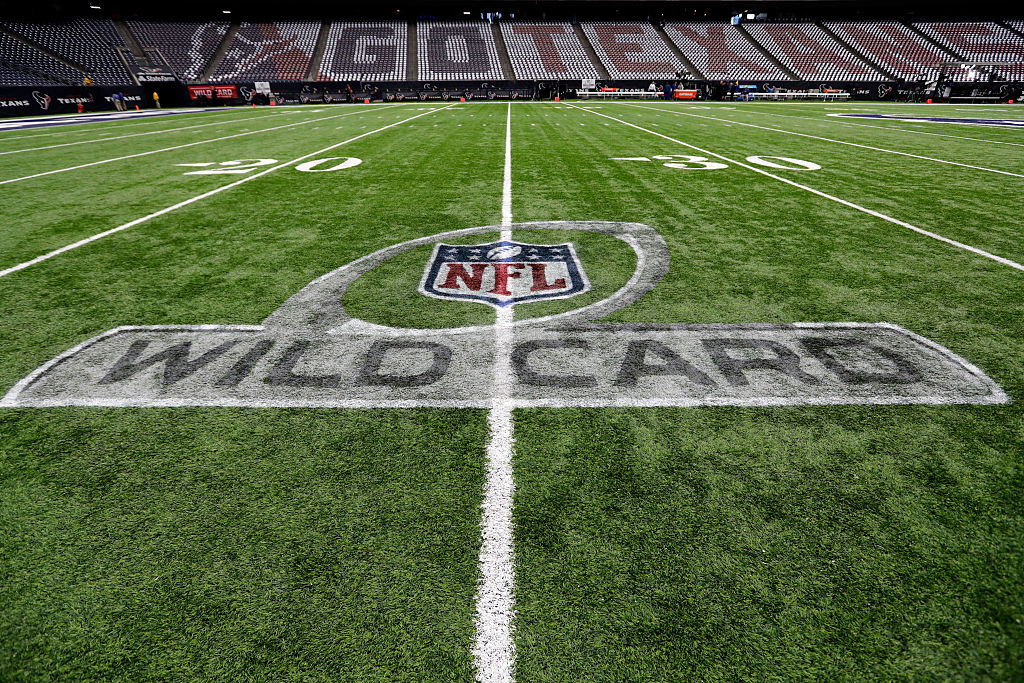 Finally, it's time for your score predictions for each game...
David: Bills 17-20 Texans; I'll trust in home advantage but the only betting action I'd want on this one is the under (line currently 44). Titans 13-27 Patriots; I've said it before and I'll say it again, I'll believe this dynasty is dead when I see the body. Vikings 23-30 Saints; the Saints are the better team by a distance but this just feels destined for glorious shenanigans before talent wins out. Seahawks 23-20 Eagles; a pure coinflip between two dogged, damaged-goods teams. I'd go the other way if this was in one of the other timeslots (10am Seattle time, or on short rest after that SNF).

Alan: Bills 16-21 Texans, I'll take Houston to survive. Titans 28-24 Patriots in an upset. Vikings 17-38 Saints, New Orleans to drill Minnesota. Seahawks 21-20 Eagles, more survival for Seattle.

(Walking The Lines readers: this makes his picks Houston -2.5, Tennessee +5, New Orleans -7.5, Eagles +1.5.)

James: Bills 24-20 Texans; Titans 25-24 Patriots; Vikings 20-37 Saints; Seahawks 17-17 Eagles (Eagles win in OT)
Sam: Bills 31-28 Texans. Titans 10-35 Patriots. (!) Vikings 17-42 Saints. Seahawks 31-6 Eagles. (!!)
Tyler: Bills 24-20 Texans. Titans 27-26 Patriots. Vikings 17-31 Saints. Seahawks 30-27 Eagles.

---