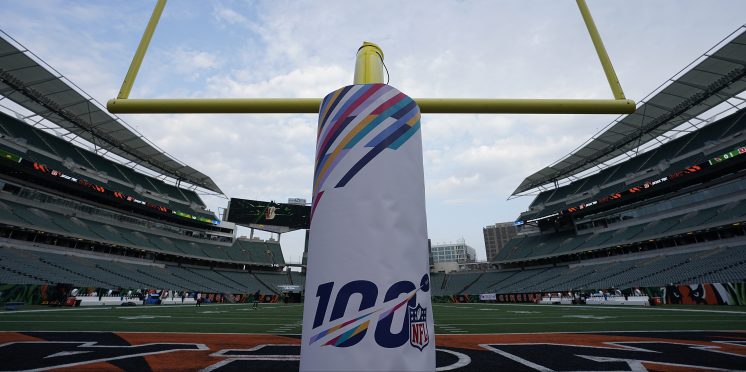 What Can We Expect From The New NFL Decade?
As one decade gives way to the next, the temptation is always to think of this as a line in the historical sand; another era over, a new one just begun.
Mostly this is a quirk of how humans sort everything in their heads; the moments that really do end one era and start another don't obey calendar rules. The 90s—in the sense of the cultural 90s, the post-Cold War "end of history" 90s—ended on 9/11. Pop culture in the 2010s got a late-00s rolling start; the MCU Infinity Saga began in 2008, while the EDM era of 2010s pop music was preempted by "Boom Boom Pow" tearing up charts in 2009.
But in the NFL, the calendar change and the era change actually match up pretty well; one iconic generation of quarterbacks approaching retirement, the trailblazers for the next just emerging. The NFL they play in will look very different from the one they grew up watching… but not just because of them.
With a new Collective Bargaining Agreement (CBA) potentially imminent, two years left before a new TV deal that could be the biggest shift in NFL broadcasting since FOX stormed onto the scene in 1994, and the still-live possibility of a London relocation that would interact explosively with both of those, the league could loook very different soon, on and off the field. What might change in the 2020s NFL… and what might not?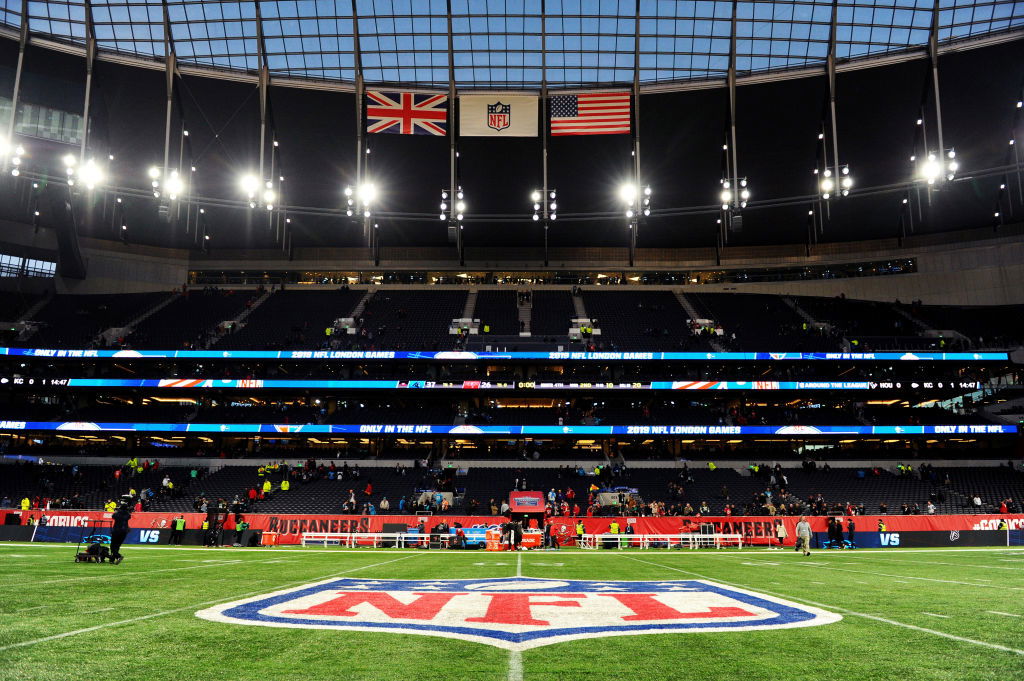 More games and more travel?
One key demand from the owners in the acrimonious 2011 CBA negotiations was an 18-game regular season. That was shot down in a hurry by the NFLPA players' union, and the owners instead secured a 53% share of revenues (compared to 50% in the NBA and NHL) in exchange for the same length of season and significant new restrictions on practice time.
Season expansion is still something the owners would love, but it may come in a different way this time. There is now momentum towards a 17-game regular season, likely with the extra game on neutral turf—most likely internationally, so get ready for a lot more London games.
Key concessions to the players would be a shorter preseason and an extra in-season bye week; the latter would also allow for the Super Bowl to be played during the Presidents' Day holiday weekend almost every year (by a quirk of the calendar, 2027 would be an exception unless the pre-SB bye week was removed). Another possibility that could happen instead of or as well as the longer regular season is expanding the playoffs…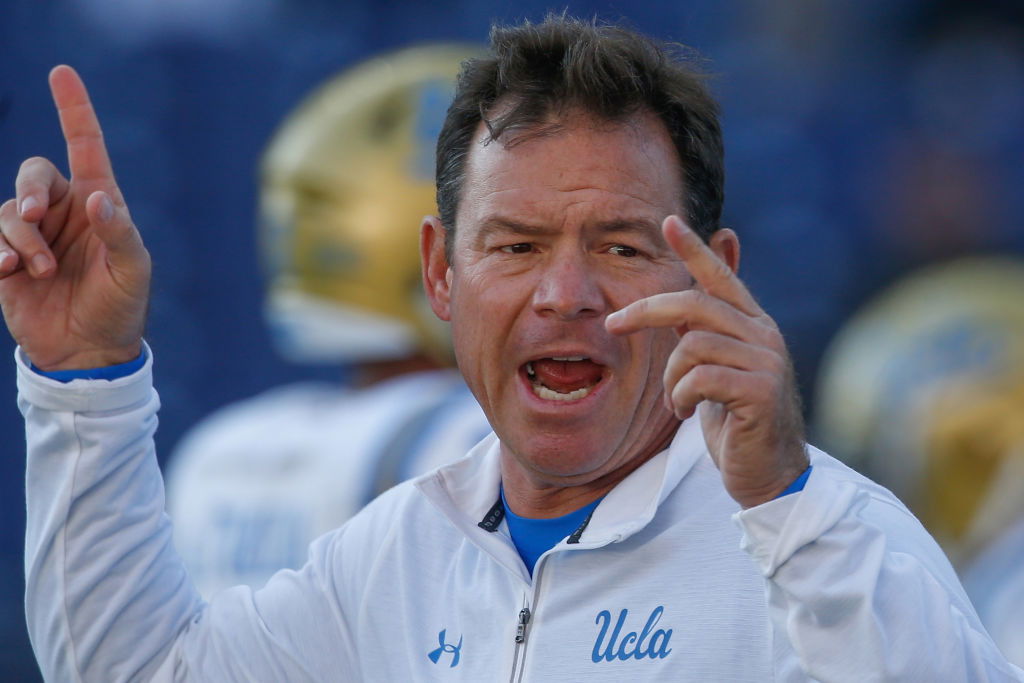 Playoffs?!?
Yes, we could see changes to the playoffs.
In fact, a tiny one is already in place for this year; the Sunday divisional round games have been moved back two hours, aligning their kickoff times with Championship Sunday in a move that increases scheduling flexibility (no Sunday 1pm ET slot that can't be used for a West Coast game) and creates a new primetime slot that adds yet more value for the broadcaster that owns it.
The bigger change, if it happens, will come with the next CBA. That change is an expansion to a 14-team playoff, with six games over Wild Card weekend and only the top seed in each conference gaining a first-round bye. Reports in August suggested it had a good chance of being added to the new CBA, and Roger Goodell has been talking about it as a possibility since the ink dried on the current one. With TV ratings rising in the postseason, playoff expansion would be a more efficient method of revenue-raising than a longer regular season—but not if it helps to make the regular season itself seem less important, an issue that has dogged the NBA and NHL with their 16-team playoffs.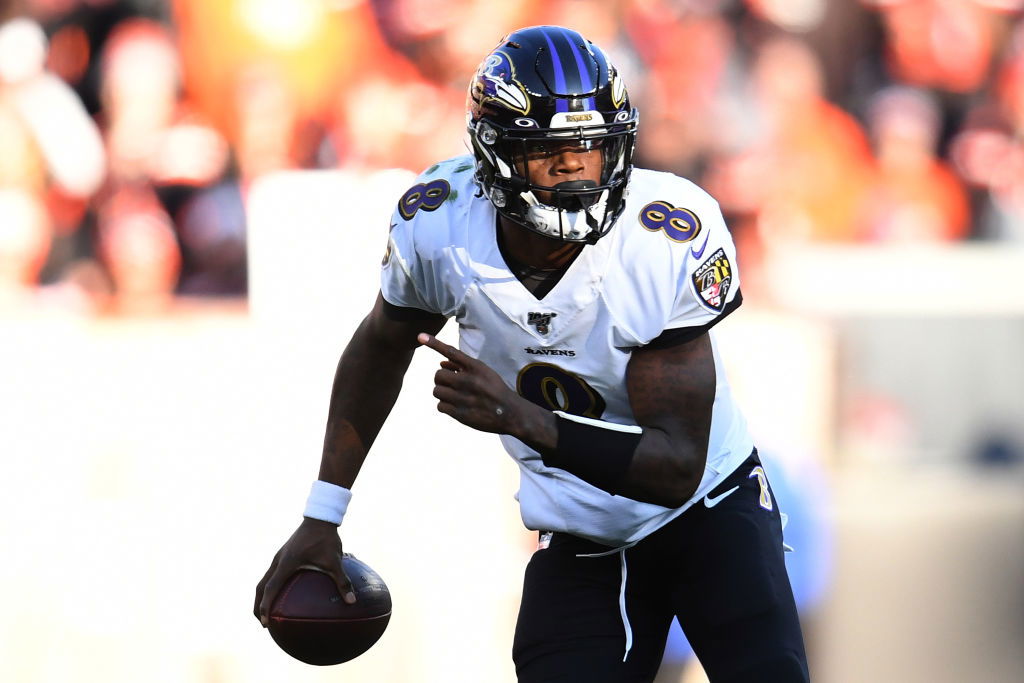 Will this be the Lamar Jackson era?
…by which I'd mean the era where the model of a franchise quarterback is one who makes plays with arm and leg with equal frequency and equal brilliance. It's been anticipated as the future of the sport since Michael Vick, if not Randall Cunningham, and it hasn't truly happened yet.
There's a very simple reason for that; the more those guys run, the more they risk injury, and you can't risk a QB injury in the NFL. Any rule changes that reduced injury risk might make the sport imbalanced. That may indeed already be true in college football, where players can be more easily treated as replaceable and the QB-as-runner tendency has long been more deeply entrenched. But while 54-51 games of real-life Madden might win some fans, surely others would be lost if they became the new normal.
Besides, pocket passers will continue to exist for one simple reason; there are never enough top-quality passers as it is, let alone if you add a 40-yard dash filter. So the dual-threat and pocket-passer models will co-exist, just as they do now; the disappearance of the latter won't happen.
What I think might happen is some desperate team without a franchise quarterback will try to make lemonade out of those lemons and run an option-heavy offense that ignores the risk of QB injury by treating the QB position as disposable, filled with interchangeable late round QB-athlete types. An entire QB room of Taysom Hill types, effectively. The resultant savings (in both fiscal and draft capital) would then be funnelled directly into building a star-studded defense and/or elite run-blockers.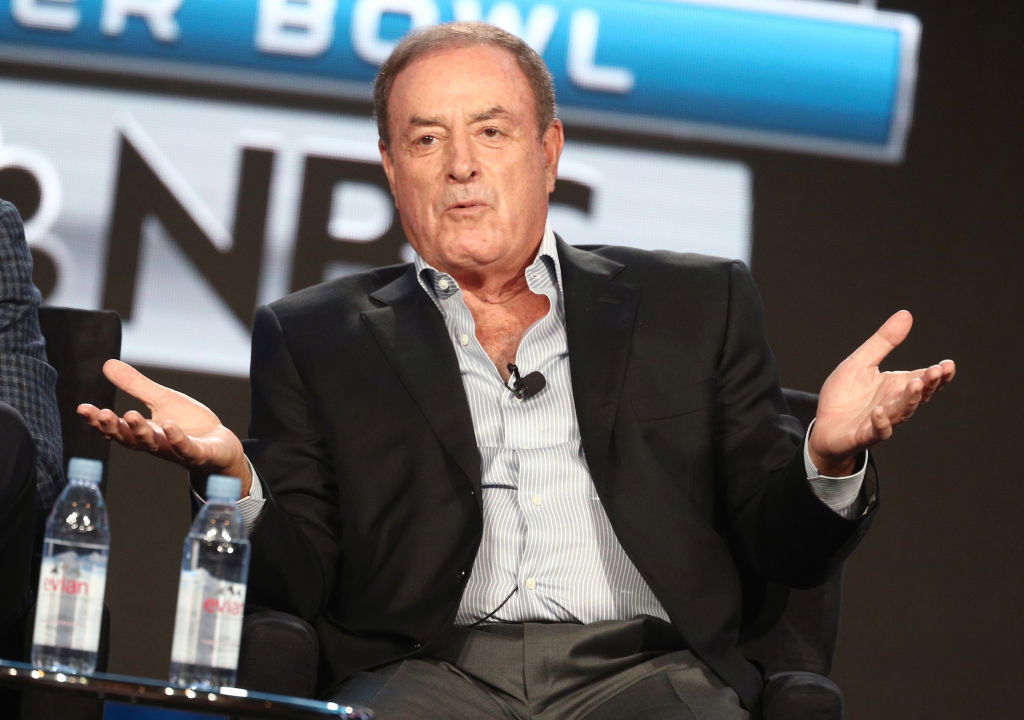 Can we expect a new generation of commentary?
This one's a lock.
Al Michaels is 75, and NBC already have a proven replacement on deck in Mike Tirico, whom you may recall doing Monday Night Football with Jon Gruden before that booth became a complete mess. (In all likelihood, the MNF booth will continue to be a complete mess, at least for a while.)
Jim Nantz is 60 and has a young family from his second marriage, so he could yet drift into at least semi-retirement within a few years. Only Joe Buck, somehow only 50, is a near-lock to retain his spot calling the biggest games all decade long; even he has stepped back a little already since Fox acquired Thursday Night Football, skipping some NFL Sundays and calling fewer baseball games in the regular season.
With the volume of televised college games and regional action from other sports, there's no lack of opportunity for new names to emerge. One of them already has; Brandon Gaudin has been the voice of Madden for four years having previously focused entirely on college sports, and he could easily storm into a much bigger TV role in this decade. If and when he does, there'll likely be another announcer that Madden "breaks" in this way in the future, as the game focuses on in-season commentary updates that are harder to organise with veteran announcers.
Another shift will come in the analyst spot in the booth. With Tony Romo already perhaps the most iconic figure in that role since John Madden, the big-name quarterbacks retiring in the next few years will surely receive almighty broadcast offers to try and make that lightning strike twice. Peyton Manning has already rebuffed such offers, but you can expect at least one of Brees, Brady, and Big Ben to be in a booth in a few years.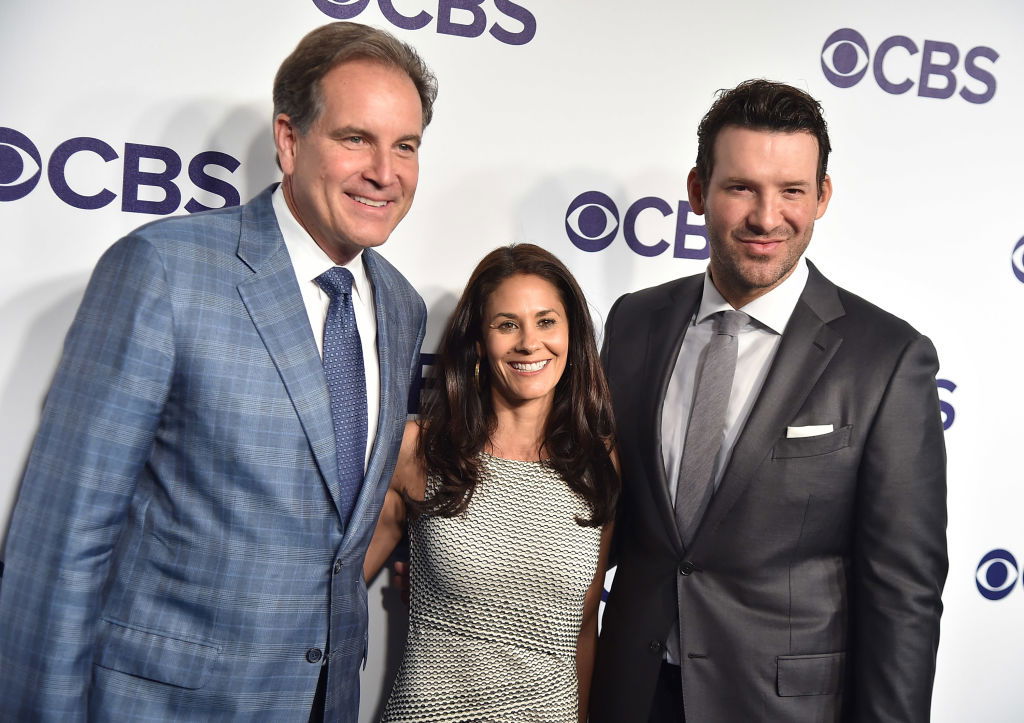 What else might change for NFL coverage?
Quite a lot.
The new TV deal could easily see an exclusive package for a streaming giant like Amazon, especially if there's an extended season with more international games that could allow for a package of games with awkward kickoff times. Even the mere threat of new, deep-pocketed entrants will drive up the price of all of the rights, causing further salary cap inflation.
It's also possible we might see the rights no longer split up by conference. Right now, the NFC package is so much stronger than the AFC one that the recently introduced process of "crossflexing" games between networks is bordering on a one-way street in terms of who gains from it; CBS even boasted about getting more crossflexed games in a press release accompanying the 2019 schedule announcement! Perhaps the next set of TV deals might resemble those made by the Premier League, with timeslot-specific packages with their own set of priority picks for a given weekend's fixtures. (For instance, "Package A" is a series of 32 Saturday lunchtime kickoffs, 20 of those being second-choice picks for that weekend and the other 12 fifth-choice.)
How this would work for the final week of the regular season is a mystery, but regardless of the rest of the arrangements, surely something needs to be done about that following the mess that was no season-ending SNF in 2017 and the Titans getting to play backups in a win-and-in game this season because the opposing Texans saw their chance of a seeding improvement end in a game earlier that same day. Don't be surprised to see the final Sunday of the regular season work a bit differently by the end of the decade.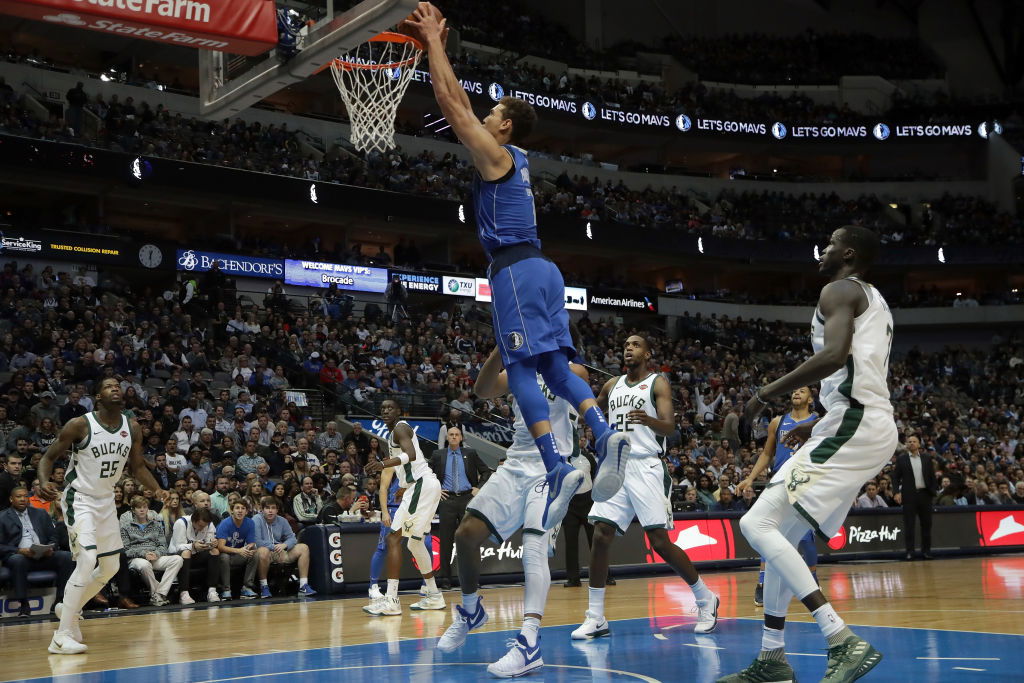 Does the NFL get dunked on by the NBA?
For much of the 2010s, there was genuine speculation as to whether the NFL might be knocked from its lofty perch atop American sports culture—maybe American culture more broadly—by concerns over concussion, with basketball emerging as "America's Game" for the 21st century.
Didn't happen; NFL ratings did start falling in the early 2010s, but not as fast as TV ratings generally, and not nearly to the point where NBA ratings were even in the same universe. Yet.
This could change in the 2020s. The thing that makes the NFL so huge is that its appeal very much cuts across the deepening socio-political divide in American politics, whereas the NBA's appeal is far stronger with diverse, socially liberal city-dwellers. What happens if the NFL is unable to straddle that divide—or loses fans from both sides of it by trying? The danger is distant, for sure; fanbases this big don't die quickly. But it's there.
Besides, it's worth noting that youth participation in football has dropped over the 2010s, the generation whose parents heard the warnings about CTE from the President downwards. That generation of decreased participation in the 2010s forms the basis of the draft classes of the 2020s. The path to the NFL's decline might run through worse on-field play, and a shallower talent pool could be the catalyst.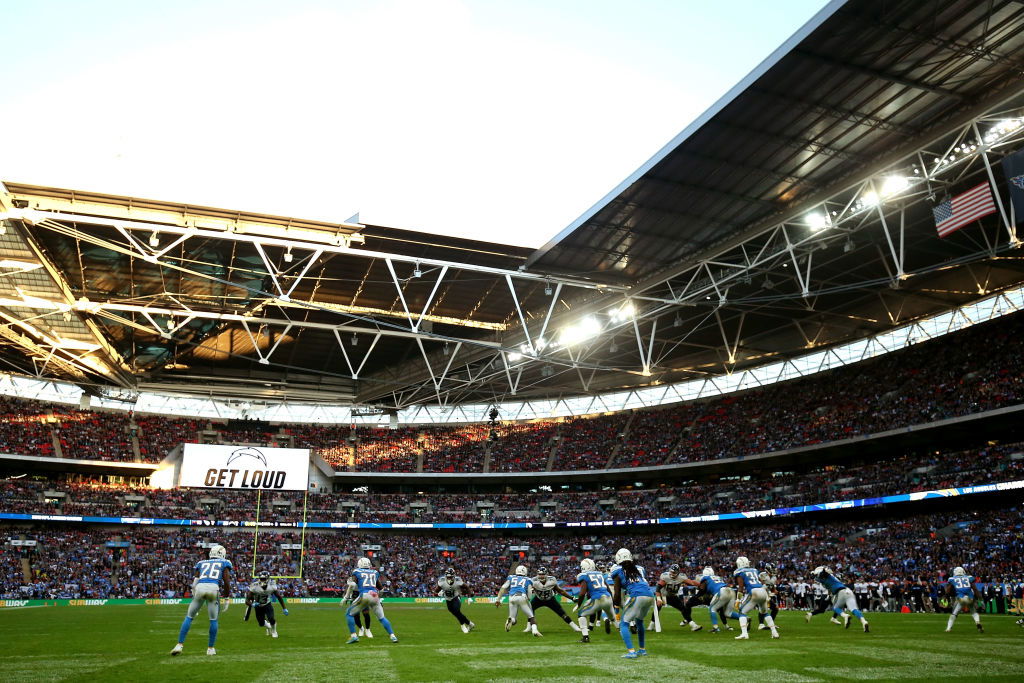 Could we really see a London team?
I asked this question when the London Chargers rumour mill churned into full gear in 2019.
My answer remains the same—it's not impossible, but there's an awful lot in the way and not all of it is obvious—but a couple of things have changed.
Firstly, the Conservative election victory. That locks in Brexit, and thus takes EU employment law—which may have conflicted with the NFL model of a closed league with player drafting—out of the picture. It also greatly reduces the chances of tax increases on NFL-level salaries in the near future. Whatever your personal views on these developments, they certainly lower a couple of barriers to a London NFL team.
Secondly, Philip Rivers' play fell off a cliff. The Chargers, the team most tangibly linked to London of late, are destined to move on from the franchise figurehead who was the most mortal lock not to join them on a new continent.
Do not be surprised if we hear of NFLPA attempts to formally rule out a London team in these CBA negotiations. Perhaps the give-and-take of these negotiations will see that long-held NFL ambition formally abandoned in return for that neutral-site 17th game?
---