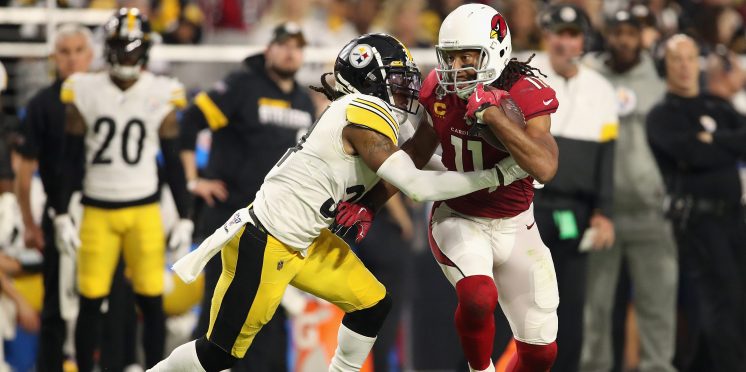 Ranking how every non-playoff team should feel about 2019
For 20 teams, this is the end. 12 teams are moving on to the playoffs, and the rest of the league will now be focusing on the offseason and trying to figure out a way to join be in that group of 12 at this time next year.
But not all playoff misses feel the same.
Some teams had low expectations, others had extenuating circumstances, and for some the season was just a total disaster.
These are not power rankings for all of the eliminated teams. If you want those, David Howell has you covered. This is a ranking about how the teams should feel heading into next season, and the mentality of the franchises after this season.
The NFL offseason is long, by far the longest of any of the major American sports.
It will be over eight months until these teams will take another snap of competitive football. Will your team be feeling good during this offseason? Let's go to the board.
20. Detroit (3-11-1)
If Chernobyl could exist in the form of a football season, it would be the 2019 Lions. It started with playoff expectations, and it ended with 10 losses in 11 games. It netted them the third pick in a draft with two players ahead of the pack, so the Lions won't even have an obvious game-changer coming in. And worst of all, there were no consequences for this meltdown. Head coach Matt Patricia and general manager Bob Quinn are both coming back, and it's difficult to see anything better coming for the Lions in 2020. Nobody should feel worse than Detroit fans right now.
19. New York Giants (4-12)
The Giants are one rung above the Lions because they fired their incompetent head coach in Pat Shurmur, but it's not much better. This was another disastrous season for the Giants, highlighted by nine consecutive losses through the middle of the campaign. And even more so, it's another year of Saquon Barkley's rookie contract wasted, bringing the franchise one step closer to shelling out big money for a player at a non-premium position.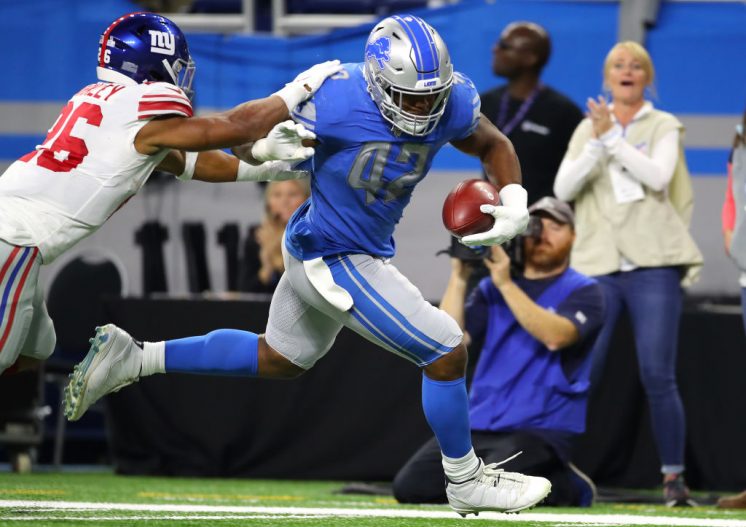 18. Cleveland (6-10)
And the Browns go one stairstep above the Giants because they fired their head coach and their general manager. Still, this was probably the most disappointing team in the NFL. This was supposed to be the year where the Browns finally returned to the playoffs after almost two decades out of them, and established their extremely bright future. What proceded was a disaster of epic proportions, one of the biggest letdowns of any team in recent memory. The locker room was a mess, the coach was run over, and the roster regressed. Other than that Mrs. Lincoln, how was the play?
17. Chicago (8-8)
And here we see the next biggest letdown of the NFL season. The record doesn't look awful after the Bears closed well, but this season was still a disappointment. Mitch Trubisky confirmed once and for all that he is not the answer under center in Chicago, but Matt Nagy and company might still believe he is. There are still enough pieces on defense for the Bears to be competitive, but when your expectations are this high, "competitive" is not going to satisfy anyone.
16. LA Chargers (5-11)
So, uh, where the hell do they go for here? The Chargers don't know who the quarterback will be next year. They don't know what the status of the rest of the roster will be. They are moving to a new stadium, and maybe even a new continent in a few years. There is next to nothing to cling to as a Chargers fan right now. This team has been absolutely desperate for anything resembling an identity for years, and it doesn't look like any will be coming.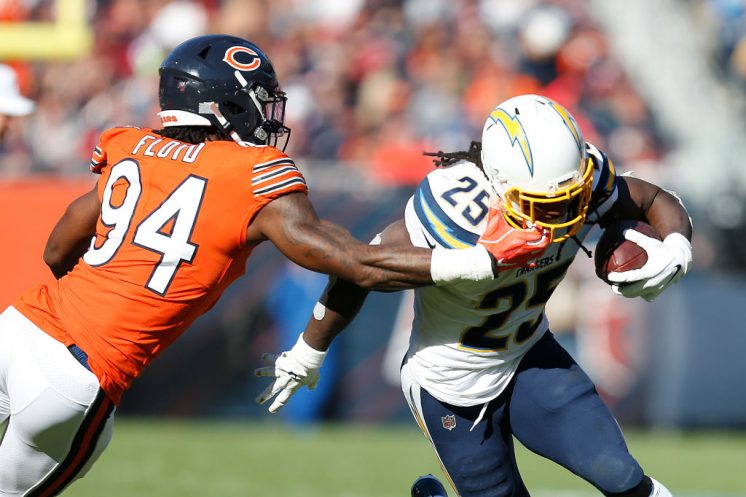 15. Atlanta (7-9)
Falcons fans get to watch Matt Ryan and Julio Jones play football every week. That alone is enough to keep them outside the bottom five. But outside of that? Very little to feel good about. The incompetent head coach Dan Quinn saved his job after a 1-7 start, ditto general manager Thomas Dimitroff, and unbelievably all three coordinators are back as well. They were awful in 2019, decided not to make any changes, and will probably be just as bad in 2020 as a result.
14. Carolina (5-11)
Panthers fans get to watch Christian McCaffrey play football every week. That alone is enough to keep them outside the bottom five. But outside of that? Very little to feel good about. They fired the head coach, but this roster is still a mess and there are major questions at quarterback with the health of Cam Newton. And as we saw this year, and injured Newton leads to the offense almost completely disintegrating.
13. Jacksonville (6-10)
The bad news for Jacksonville is they found out they had one of the most toxic cultures in the NFL with Tom Coughlin this season. The good news is they actually took steps to fix that by firing him, something most of the teams below them on this list couldn't figure out. The situation in Jacksonville definitely isn't where it should be, but it could be a whole lot worse. A nice bounce-back season from Leonard Fournette and an extra first-round pick this year provide the Jaguars with something to build on heading into 2020.
12. New York Jets (7-9)
I guess all things considered 2019 was a step in the right direction with the highest win total since 2015, but it was marginal. There's still a long way to go here. No obvious reasons for fans to be dreading 2019, but no obvious causes of great excitement either. Their biggest positive of the season was probably the heavy regression in New England.
11. Washington (3-13)
The roster is still largely a mess, but there are a few things to feel good about here. The organization finally fired Bruce Allen after ten years, and that alone is a huge victory. They will have the No. 2 pick in the draft, so franchise pass rusher Chase Young will be joining the ranks of an already decent front seven. And they hired Ron Rivera, the best available head coach (at least on paper). It might not bear fruit in 2020, but Washington is taking steps in the right direction for the first time in years.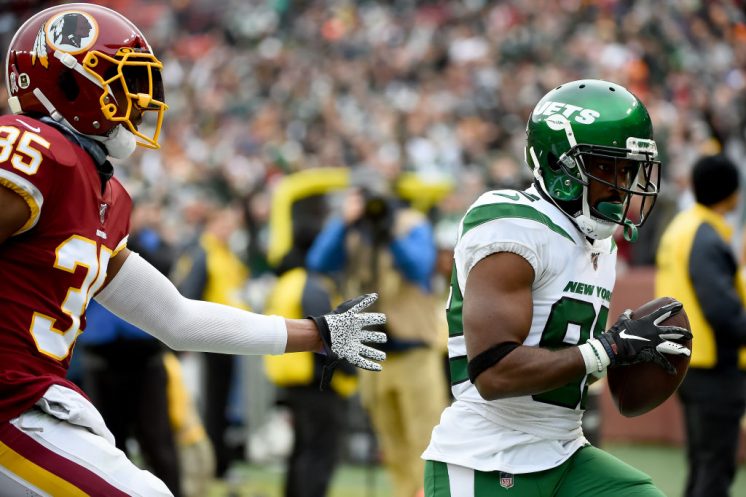 10. Indianapolis (7-9)
They were dealt an almost impossible hand for this season when Andrew Luck retired just two weeks before the start of play. This could have gone way worse than 7-9 given the circumstances, but one factor is dragging them down this list. What if? The Colts lost at least three games this season directly off the back of late-game misses from kicker Adam Vinatieri, and didn't cut him through it all. If the organization had just been a little more ruthless, their season might still be going.
9. Cincinnati (2-14)
The Bengals are getting Joe Burrow. That alone puts them in the top 10. But Zac Taylor looked in way over his head in his first year as an NFL head coach, and this roster is way more than a quarterback away. Bengals fans should be excited about a fresh start at quarterback, but everything else here is still in major disarray.
8. Miami (5-11)
Here's why the Dolphins should feel great. They finally appear to have a real head coach. Amidst the people above him in the organization actively trading away every good player they could, Brian Flores kept his team focused and even managed to win five games. That's admirable. And it's way more than Cincinnati can say. They also will have three first-round picks this season to start rebuilding the roster. But why they shouldn't feel great? There is a ton of rebuilding to do. This roster is a tire fire, and there might not be a savior coming at quarterback as they had originally planned. No team has a more important 2020 draft than this one right here.
7. Tampa Bay (7-9)
The Buccaneers had their highest win total since 2016 and tied for their second-highest one since 2012. They also have two other teams in their division in much worse shape than them. The defense improved this year and Bruce Arians laid a decent foundation in his return to coaching. All things considered, it could be a lot worse in Tampa. But they have a fascinating decision to make on Jameis Winston, who just started a 30-30 club, and not the cool kind you see in baseball. Everything this offseason will begin and end with how that decision goes.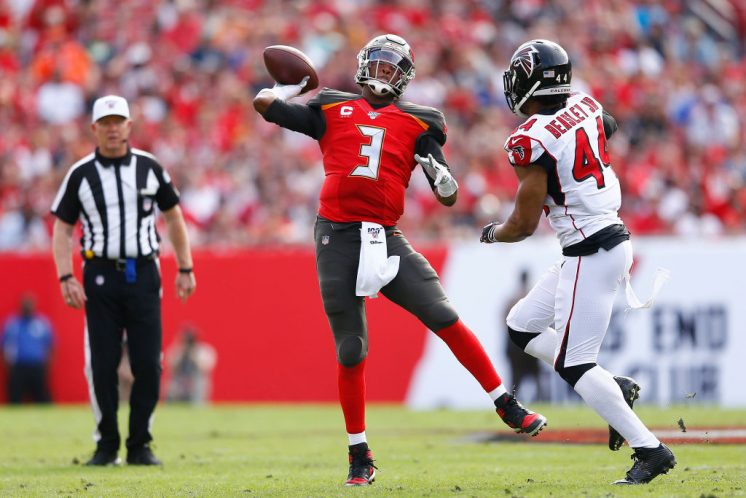 6. Oakland/Las Vegas (7-9)
The Raiders were alive for a playoff spot until the final hours of week 17. That sentence would've been unfathomable when the season started given how bad this team looked. This season was better than anyone could've hoped, and that was even with some awful injury luck, most notably to Karl Joseph. They've got two more first-round picks this year, and head into the biggest facelift of any team maybe in NFL history with the move to Las Vegas. Will it work? Who knows. But there are more reasons to think it will now than there were 12 months ago.
5. Denver (7-9)
After an 0-4 start, the Broncos closed 7-5. They weren't even really bad in the 0-4 start, with two losses coming on field goals as time expired. Drew Lock played in five games, and went 4-1. It's too soon to say if John Elway finally hit on a quarterback pick, but Lock was at least good enough to keep the question open and probably start next year. That alone should have Denver fans excited.
4. Los Angeles Rams (9-7)
I honestly don't think the Rams were much worse than their Super Bowl team from 2018. Last year they were 13-3 and 4-0 against the Seahawks and 49ers. This year they were 9-7, and 1-3 against those two teams. They were only one game different against the entire rest of the league from the team that won the NFC. The fact is, a lot of that roster is still in place, and that makes the Rams better than almost everyone on this list. They were simply just passed by two other teams in the division. The problem is that's not good enough. Not when you've invested as much as they have, including your next two first-round picks, into making it back to the Super Bowl. Next year will be the test to see if the Rams can catch back up to their rivals.
3. Dallas Cowboys (8-8)
The roster is still very good. There's a reason they finished the season with a point differential of +113. 99 times out of 100, a season like that gets you into the playoffs. But 99 teams out of 100 aren't coached by Jason Garrett, so here we are. If the Cowboys had already fired Garrett, they'd be on top of this list. They're sitting here in third because they still could fire Garrett. To be honest, they're still in better shape than almost anyone on this list even if they keep him. But in order to get to the playoffs (or Super Bowl), Garrett has to on his way out the door.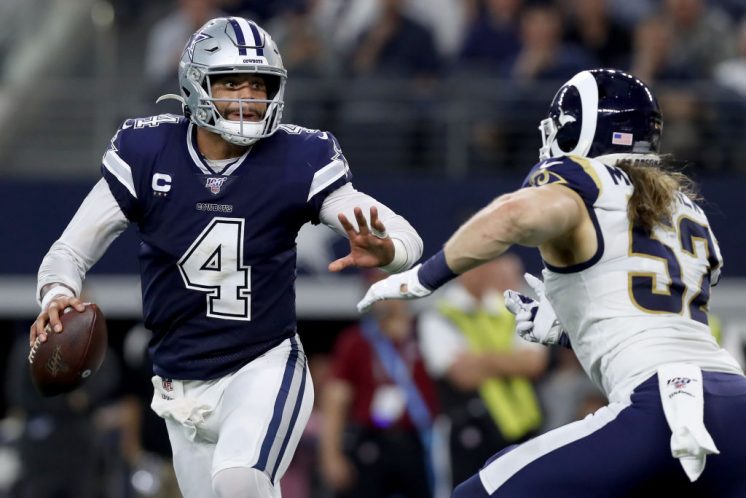 2. Arizona Cardinals (5-10-1)
They took the biggest risk of any NFL team in recent memory by trading a quarterback they drafted in the top 10 after one season to draft a new one and hire a college coach. And to go with it, they had one of the worst defenses in football and a brutal offensive line to go with it. This could've been a total disaster. But they managed to win five games and show a ton of life. Six out of the 11 games Arizona failed to win were within one possession. The best the Cardinals could have possibly hoped for in 2019 was proof of concept on their radical new plan. They got that and then some.
1. Pittsburgh Steelers (8-8) 
This team dealt with more major injuries than any other team in the league this season, and it wasn't close. Ben Roethlisberger tore his ACL in week two, James Conner missed six games, JuJu Smith-Schuster missed four, and Stephon Tuitt went on injured reserve in October. Through it all, they went 8-8 and were in the hunt for a playoff spot down to the final game. This season confirmed that the Steelers are strong at head coach in Mike Tomlin, and at least have enough depth on the roster to compete. On top of it all, they acquired a franchise-changing player in Minkah Fitzpatrick via trade. Given everything they dealt with during the season, there is almost nothing for the Steelers to feel bad about from 2019.
Well, except for the Ravens possibly winning the Super Bowl.
---