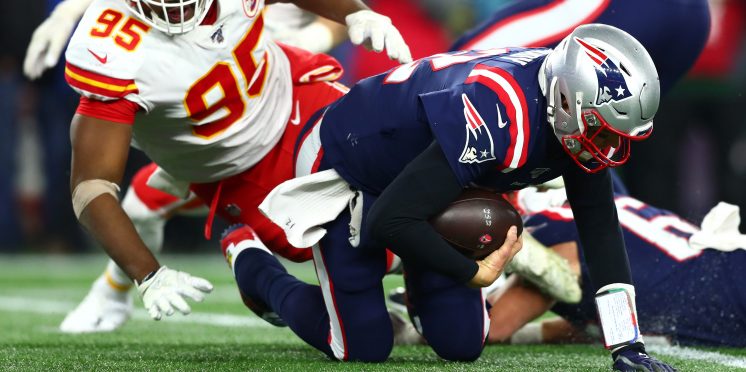 NFL Power Rankings: 2019, Week 17
The regular season is over, and it's time for the final set of NFL power rankings for the year. The decade, if you must, although the state of play at this end of the decade bears little resemblance to that of many other points in it. The Patriots look mortal, for crying out loud!
1. Baltimore Ravens last week: 1
The Ravens don't. For their latest trick, they beat a team fighting for their lives whilst tying one hand behind their back with an inactives list made up almost entirely of potential All-Pros. I genuinely cannot imagine this team not winning the Super Bowl.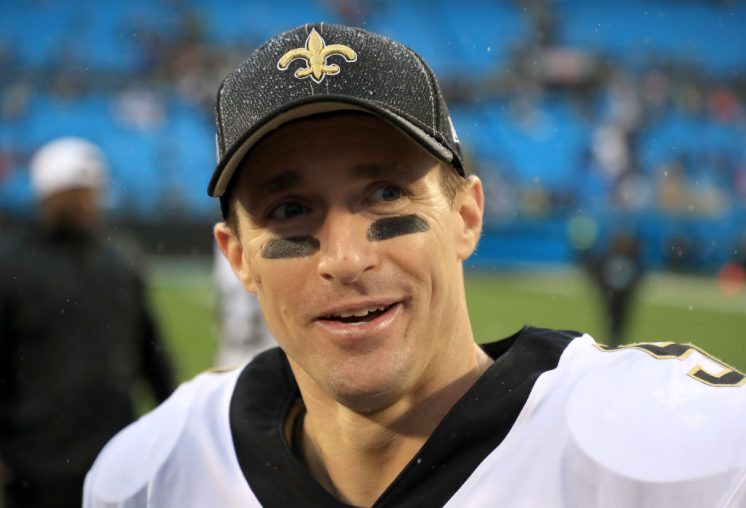 2. New Orleans Saints last week: 2
Mind you, that's in large part because the next best team in the NFL will probably have to play two road games just to get to Miami. Last season ended on the notorious DPI no-call, this season sees them go 13-3 and still not get a bye; I am beginning to think that all the energy their divisional rivals could have expended on building a good team have instead been directed at inflicting a curse on the Saints.

3. San Francisco 49ers last week: 3
They almost found a way to lose it, but they didn't. That's honestly something I can see myself saying at least one more time in January with this team, actually. The second half was full of late-game #Shanahanigans, but the first-half display that built the ultimately-sufficient lead was masterful, certainly in that environment. Remember, this team got Jimmy Garoppolo for a second-round pick because Tom Brady didn't age quickly enough for the Patriots to do anything else.
4. Kansas City Chiefs last week: 4
They might be the one team in the AFC who could win in Baltimore. Kansas City would probably have to do it 45-42 or something, but it could. The team with the Madden cover athlete are probably better in Madden than reality, but even on the actual gridiron those speed receivers can turn a game around in a nanosecond on either a deep shot or in the return game; we saw the latter in a key moment against the Chargers.
5. Green Bay Packers last week: 6
It made even less sense to see the Packers as a worthy 13-3 team with how they struggled to beat the Lions of all teams, but they found a way. Football Outsiders' DVOA metric rates this as the worst 13-3 team this century, but any 13-3 team needs taking extremely seriously. Especially when their first playoff game will be at home to, in all probability, a dome team at Lambeau on a January night. Is this a team of destiny?
6. Houston Texans last week: 7
Death, taxes, and a good-not-great Houston team opening the playoffs on ESPN. Hopefully the matchup will be the better for being between two teams coming off a quasi-bye thanks to pre-locked seedings. Even more so given how difficult this Houston team has been to get an evaulative grip on. With Bill O'Brien having shoved all-in with those wild trades, his players had better not fold here.
7. Seattle Seahawks last week: 9
You can't say this team lacks heart. You can say it now lacks a few other things, like a backfield that isn't powered by Skittles and nostalgia, or an offensive plan at the 1-yard line. But it certainly doesn't lack heart. The least they deserved was for their playoff road game to be neither on short rest or at 10am on their body clocks, and the schedulers have obliged.
8. New England Patriots last week: 5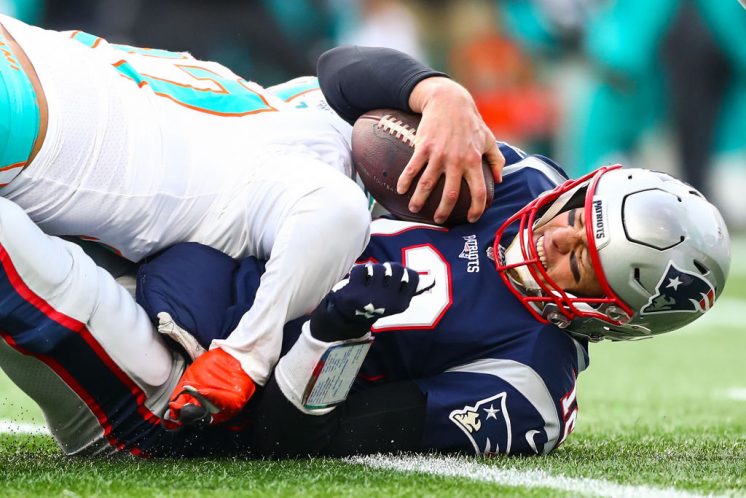 The dynasty has been moved to a resuscitation ward. I know the Dolphins have an inexplicable ability to split the series with the Patriots, but it's almost always via winning in Miami, and with a roster construction actually geared towards being a competitive football team. Tom Brady is going through the Zombie Manning Experience of four years ago, but with no first-round bye it seems certain this story won't have the same ending.
That may be the most dangerous sentence I've ever written.

9. Minnesota Vikings last week: 8
Kirk Cousins is 16-6-1 in Sunday day games as a Viking. Vikings-Saints is a Sunday day game on the same TV network, and in the same timeslot, as it would've been as a regular season game. Just saying.
10. Buffalo Bills last week: 10
We know what this team will do. They'll turn up, go hard, likely keep both punters busy, and play to a level where a contender will beat them and a pretender won't. Houston, which of those are you?
11. Tennessee Titans last week: 11
It's not that long ago I had you down as the most anonymous team in the NFL. Next week you could be immortal. Derrick Henry, Ryan Tannehill, A.J. Brown, assorted other players who are barely household names in their own household… your time is now.
12. Philadelphia Eagles last week: 13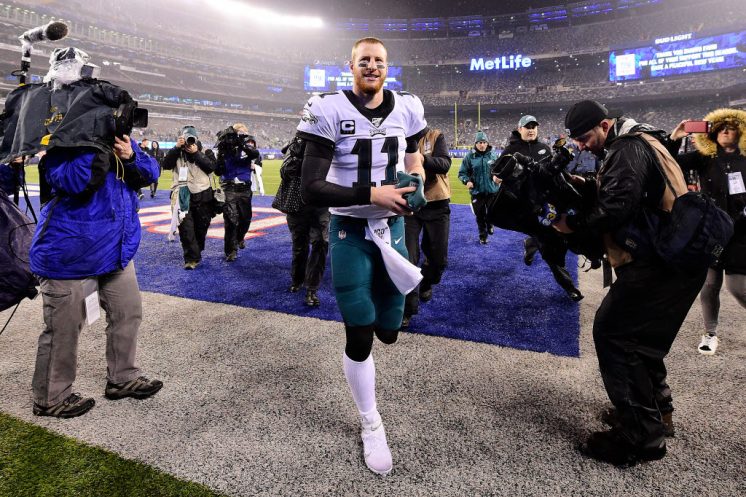 I am going to pretend the 12 best teams in the NFL made the playoffs because I don't know for certain that they didn't. There is one reason I am shaky about that thought. Its name is the Eagles.
(Still, nice work from Carson Wentz throwing to a cast of future XFL receivers! Four wins in a row out of nowhere, and now we finally get to see what he can do in January.)
13. Pittsburgh Steelers last week: 12
No playoffs for you, but no shame either. Trading for Minkah Fitzpatrick looks significantly less brain-boggling now than it did at the time, not the least because he's a nice long-term building block. While actually an 8-8 team, these Steelers essentially filled the all-D, no-O, 9-7 role that in this decade has most often been filled by the Bills or the (pre-Deshaun Watson) Texans. The older you are, the more likely you are to think the Steelers being like this makes sense.
14. Los Angeles Rams last week: 14
If you can put it all together again you can be a contender again. That's far too big an if for a team that put this much on the line for the here and now.
15. Dallas Cowboys last week: 15
At least it looks like Jason Garrett's gone. A new head coach likely makes you one of the fancied teams for next season. Jerry Jones doesn't wear glasses; time for him to show off his 2020 vision.
16. Chicago Bears last week: 17
Basically the Steelers, but with a slightly worse roster and a significantly worse stadium.
17. Arizona Cardinals last week: 16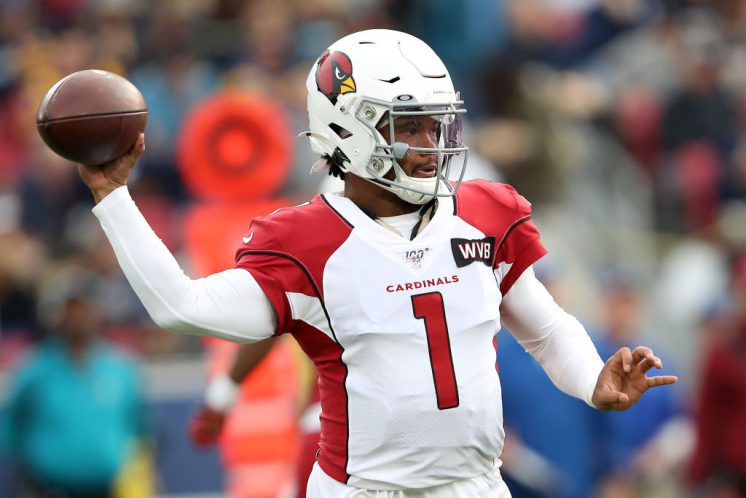 Whatever else happens, it looks as though Kyler Murray made the right decision backing away from baseball. With everyone focusing on Jackson, and with his own stats suppressed by nagging hamstring injury this winter, Murray could be one of the best fantasy football buys next year.
18. Atlanta Falcons last week: 20
Five teams ended the season by winning their last four games. Three of them made the playoffs. The fourth, as mentioned earlier, are the division-backdooring Eagles. The fifth were eliminated with five games to spare. Even by Atlanta standards, that is an astonishing act of self-sabotage.
19.30. Tampa Bay Buccaneers last week: 18
Jameis Winston is the first quarterback in the salary cap era to throw 30 interceptions in a season, a feat truly worthy of handing them a special NFL power ranking (hat tip to Alan Cole for the idea). During that season, he also became the first quarterback ever with consecutive 450-yard games. He is also now a free agent. How in the world do you decide what to do with that man? Well, Bruce Arians seems to have done it:
#GoBucs coach Bruce Arians, when asked if this team could win with another quarterback: "With another quarterback? Oh yeah. If we can win with this one, we can definitely win with another one, too.''

— Rick Stroud (@NFLSTROUD) December 30, 2019
20. Indianapolis Colts last week: 19
The Colts had five 16-game starters on their offensive line, one of whom was Quenton Nelson, and it made no difference. I'd say this was trolling Andrew Luck, but I imagine he was too busy indulging in highbrow books whilst being grateful he had the mental acuity to do so after years of playing a collision sport.
21. Denver Broncos last week: 25
22. Removal Van Raiders last week: 21
The spell is broken and we can go back to completely ignoring the AFC West outside of Kansas City unless and until Drew Lock turns out to be actually good. (And it's not yet clear he won't be!)
23. Los Angeles Chargers last week: 22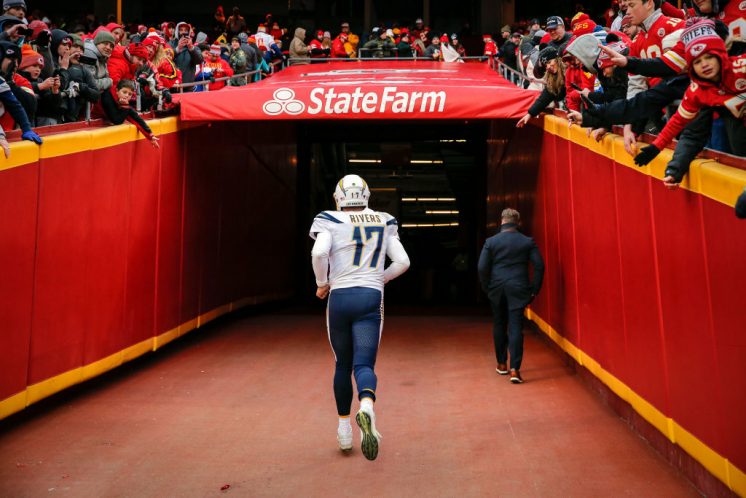 There's one other quarterback situation in the AFC West that is worth caring about, though. Has Philip Rivers played his last game for the Chargers, and if so is it his last for anyone at all? If this is the end for the future Hall of Fame ballot perennial, or even if it isn't, never forget the Chargers took Mike Williams with Mahomes on the board. In that one moment, the AFC West was handed to the Chiefs on a long-term leasehold.
24. Miami Dolphins last week: 29
In one astonishing final act of heroism, the 2nd Miami Armored Cavalry Division made a remarkable intervention to attack the notorious "Patriot" sleeper cell, causing potentially severe damage to a group that has haunted much of America since 9/11.
Lt. Chad O'Shea, who coordinated the daring offensive raid, has been discharged for insubordination.
25. Cleveland Browns last week: 23
NFL owners almost never fire head coaches after one season. They almost never have as obvious a need to as Jimmy Haslam had with Freddie Kitchens this Black Monday. What a staggering mess that locker room was, and Kitchens surely owns most of the blame… or does he? For me, more than a little of it goes to GM John Dorsey, who seems incapable of building a roster without redlining against the cap and disregarding character concerns in the name of talent. He has squandered the Sashi Brown pick haul in a manner that will be discussed for years.
26. Carolina Panthers last week: 24
It's common for agents to make the case for their clients by way of producing and distributing film reels of their play. Colin Kaepernick's agent should probably do the same thing by producing and distributing film reels of Will Grier's.
27. Jacksonville Jaguars last week: 26
The Jaguars won the Ramsey trade and got rid of Tom Coughlin, a man whose approach to discipline went so awry the NFLPA literally issued a warning to players to not sign with them. If they did anything else good in 2019, I don't remember it.
28. New York Jets last week: 27
29. New York Giants last week: 28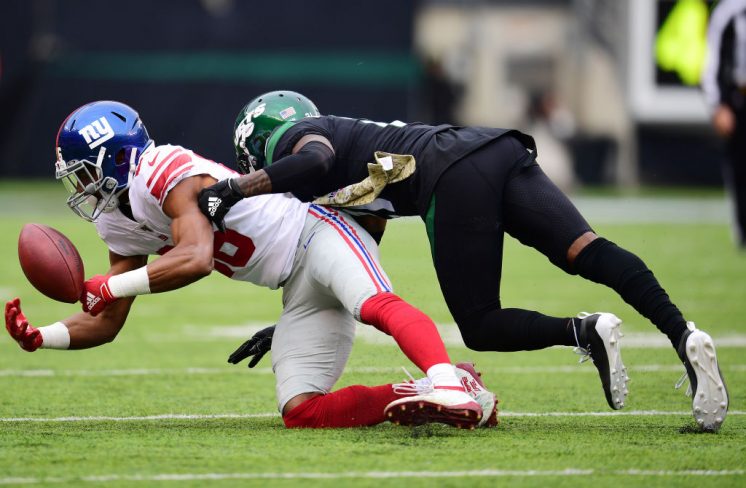 The two largest cities in America have four NFL teams between them. Both LA teams are bad. Both NY teams are worse.
30. Detroit Lions last week: 30
31. Cincinnati Bengals last week: 31
32. Washington last week: 32
So now we know the beginning of the 2020 NFL Draft. The Bengals take Joe Burrow, Washington takes Chase Young, and Detroit are effectively on the clock. Unless Young decides he'd rather play for no money than play for Dan Snyder's money, with chaotic consequences such as making everyone think about 31 picks in mock drafts rather than just 30. Free Trent Williams.
---