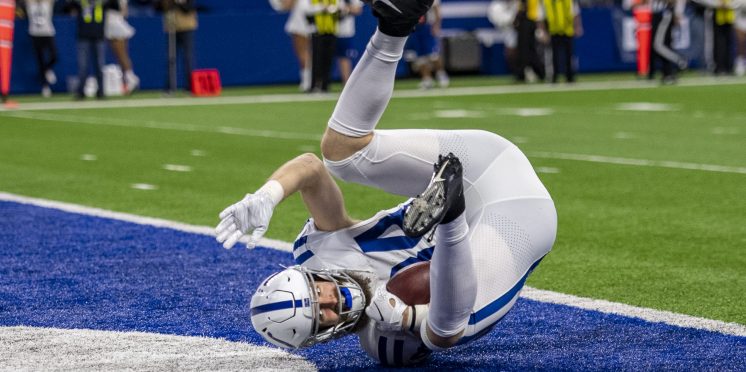 Fantasy Football Primer – Week 14 2019
The fantasy playoffs are here people. Whether your league's official playoff schedule starts this week or next, this is the week where it gets down to the business-end of things. You're either trying to make the playoffs or progress to the next stage, so you need to win. With the stakes so high, I want to start this off by saying something very important. Do not change what got you this far. I am going to tell you some people I like this week, and pump the breaks on a couple of players that aren't in a good situation, but don't just pick based on this, let it inform you. The decisions you make this week, and hopefully over the next two weeks, are the ones that you're going to be living with for the next 6 months. Good luck, and let's get started.
Week 14 Starts of the Week
Jack Doyle – In the absence of Eric Ebron, who is on IR, the Colts second tight end Jack Doyle has stepped up and assumed the role of their primary option at the position, and last week he saw fantastic volume and it paid off. He turned 11 targets into 6 for 73, which is a nice stat line on its own, and he put the cherry on top with a touchdown, too. That solid performance resulted in 16.3 fantasy points (all points given in Half PPR), which solidified the Indy TE with the number 3 score of the week at the position. The uptick in volume facilitated a great week, and in Week 14 you can add the matchup against Tampa Bay on top and there's not a lot more you could ask for. You can start Jack Doyle over any tight end that isn't named Kelce or Kittle, as far as I'm concerned. All Doyle needs is to get the same type of involvement again and he'll continue to be a TE1 for the rest of the year.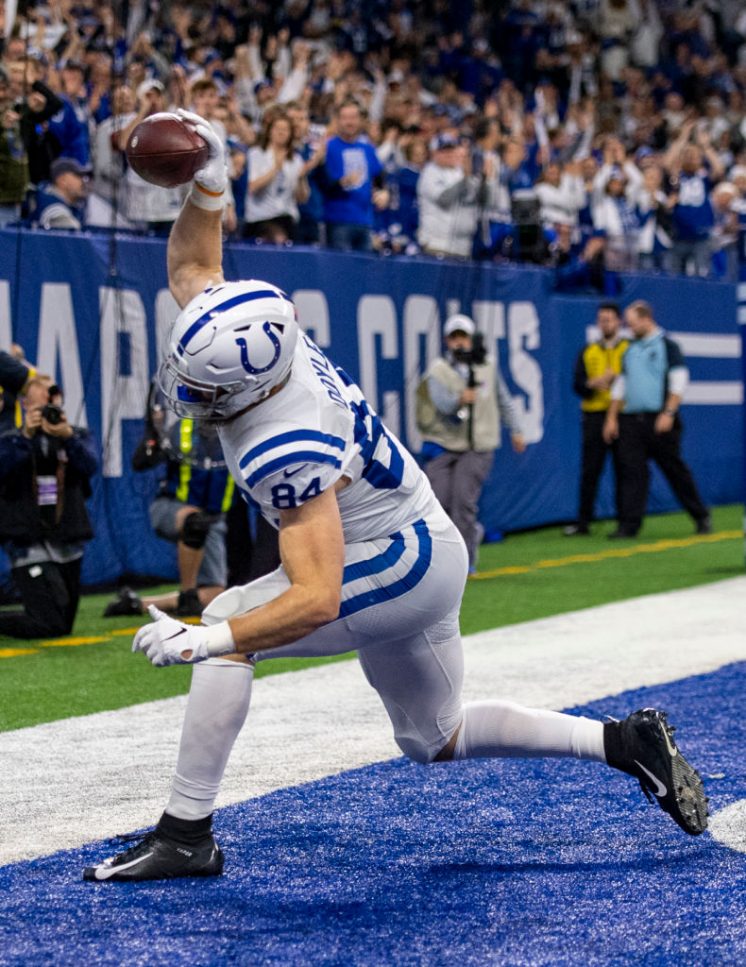 Kareem Hunt – The Cleveland Browns have started to work things out toward the end of the season, just like they did last year, and their discovery of how to play football has also coincided – it isn't caused by him, but it sure as hell doesn't hurt – nicely with the return of Kareem Hunt. In Week 10, his first week back, he announced his role with a ridiculous 7 receptions straight off the bat, and has been gradually involving himself in the running game too. He hasn't reached much in terms of a ceiling, but the floor has been impressive. If you can come in and put up some points week-in week-out, in time for a great matchup against Cincinnati, then you've earned a flex play for someone in a tough spot. I would personally avoid him in standard leagues, but if you're in a PPR or at least Half PPR league, he will give you a receiving floor with touchdown upside against a bad defense.
Tyler Boyd – Andy Dalton is the guy you want. If you're the owner of literally any Bengal in fantasy football, you want Dalton at the helm. Whether they're a running back, a wide receiver or a tight end, it doesn't matter, the offense is just better. The biggest benefactor, though, is Tyler Boyd. The receiver is capable of finding the end zone for a bit of upside built in, but now with Dalton back, the volume that you can expect has returned to the level that you need for Boyd to be successful. His ceiling is back, and so is his floor. After putting up a very respectable 14.4 fantasy points last week, he now comes in with a red-headed QB trying to prove himself as the man. Boyd and Dalton can still be effective, even if the Bengals fail to get their second win on the board, and I don't mind starting him with expectations of a fringe WR2.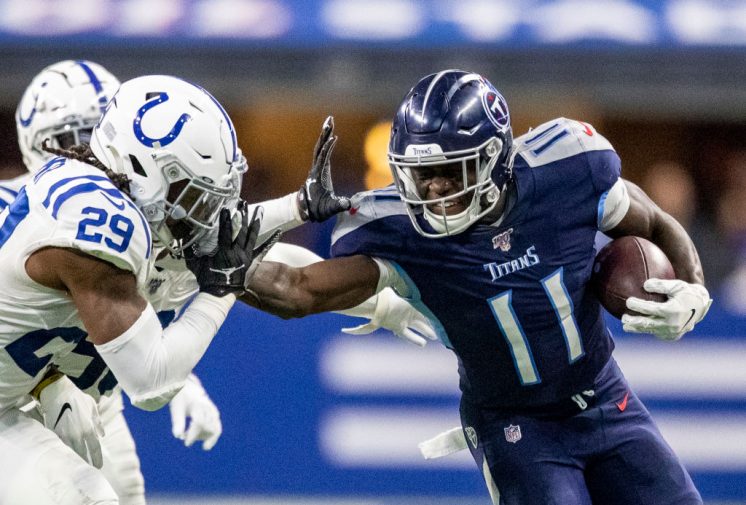 A.J Brown – Another wide receiver who has an opportunity to slot into your lineup if you need an option with a bit of upside this week, A.J Brown is exactly that. He's not a safe floor play, but the simple fact is that if he plays how he's capable, that will cause problems for the Oakland Raiders defense. The Titans rookie will get his usual volume, which isn't too crazy – usually ranging from 4-7 targets – but that could easily be enough to break a big play or two and possibly a touchdown too. The Titans will be establishing the run as they always do, but the reality is that the way to put up points against this team is to pass, especially after the injuries that have caused issues for Oakland. Both of these teams have a lot on the line in this one, and it is setting itself up to be one of the biggest games of the season for both – in a big week like this, it's an opportunity for the young receiver to step up and punish a weak opponent, and help his team earn a spot in the NFL playoffs, while helping you win yours. #
Ian Thomas – A pick that most teams won't need, but an option if your TE is injured – for example if he is Greg Olsen – this week, the second-string Panthers tight end Ian Thomas is a viable option. He will be available in almost every league, and he will be involved in the absence of the veteran starter. Olsen attracts a fair amount of volume from Kyle Allen, so there should be no reason that Thomas shouldn't be able to bring in a few catches – he had 4 last week even with Olsen playing – and he is an athletic enough and talented enough player to score some points and save you if you need a last-ditch TE play to try and earn your place in the schedule for Week 15. Don't go dropping your starter for this guy, but be aware that he's an option with more upside than the type of people who you'd expect to be available on a Sunday morning when your player isn't playing.
Week 14 Sits of the Week
Drew Brees – The New Orleans Saints are a very good football team, and they have a great offense, including a future Hall of Fame quarterback, but this is fantasy football, and we have to look at this week and realise how unattractive this matchup is. Hosting the San Francisco 49ers is not what you want for your fantasy QB, and so this week I'm sitting Drew Brees as long as I have an even remotely solid alternative – ie Ryan Tannehill or somebody like that. The Niners D is too good, and honestly I think the only Saints I'd play this week are Michael Thomas and Alvin Kamara. It feels gross, but the upside doesn't feel like it's there, and Brees has been pretty uninspiring this season for the most part anyway.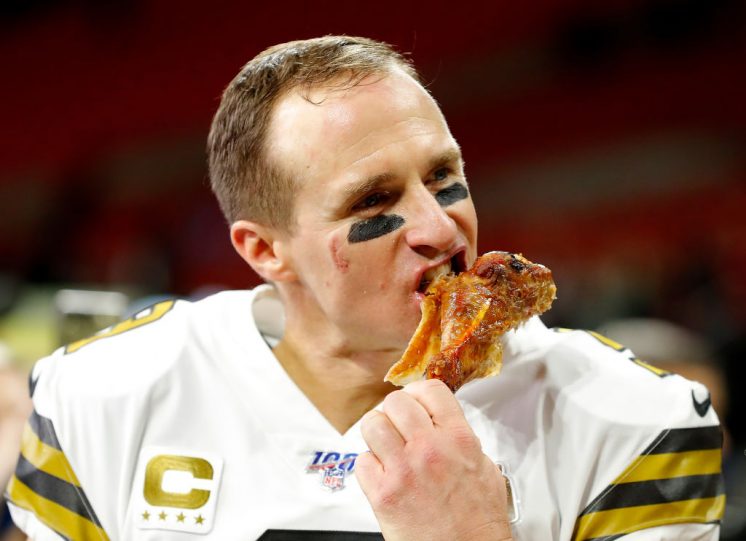 The Colts backfield – There are multiple running backs on the Indianapolis Colts' roster who can/will at any given time be impactful for fantasy football. The first of them – with a bit of a free-for-all behind him – is Marlon Mack, who is the feature back and who is a high-volume back when he's healthy. Right now, though, he isn't that healthy. We don't know if he's going to play this week, but his return couldn't have come with a worse matchup, as they are on the road in Tampa Bay. The Buccaneers defense doesn't give up much to the running back position, and so if it isn't Mack, I'm not starting them, and if it is, he won't be 100% with one of the worst matchups you could have at the position. I can understand, based on your team, you might run Marlon Mack out there, and he is the best option in that backfield, but I think that the Colts will have to rely primarily on the pass this week. To summarise: only use one if you have Mack, and don't expect his usual output, I see him as a fringe RB2 this week.
The 49ers backfield – A backfield that makes every other seem easy to predict is that of the San Francisco offense. The opposite is true of the Niners than what I said about the Colts. You don't know who's going to be 'the guy' and each week it gets more and more frustrating. Tevin Coleman had an explosion back in Week 8 that put him in many starting lineups in the two months since, however he hasn't satisfied his owners a single time since then. Matt Breida should now be returning from injury, which clouds things even more, not only in terms of his own involvement but the roles of the other two running backs. Last week Raheem Mostert looked fantastic, and took over the whole backfield, but now he could easily be relegated to the third option again and we'd be none the wiser. It's impossible to know for sure who will play well, and for that simple reason I will not be starting any of them if I can help it. Oh, and did I not mention? They're on the road against New Orleans, who have one of the best run defenses in the league.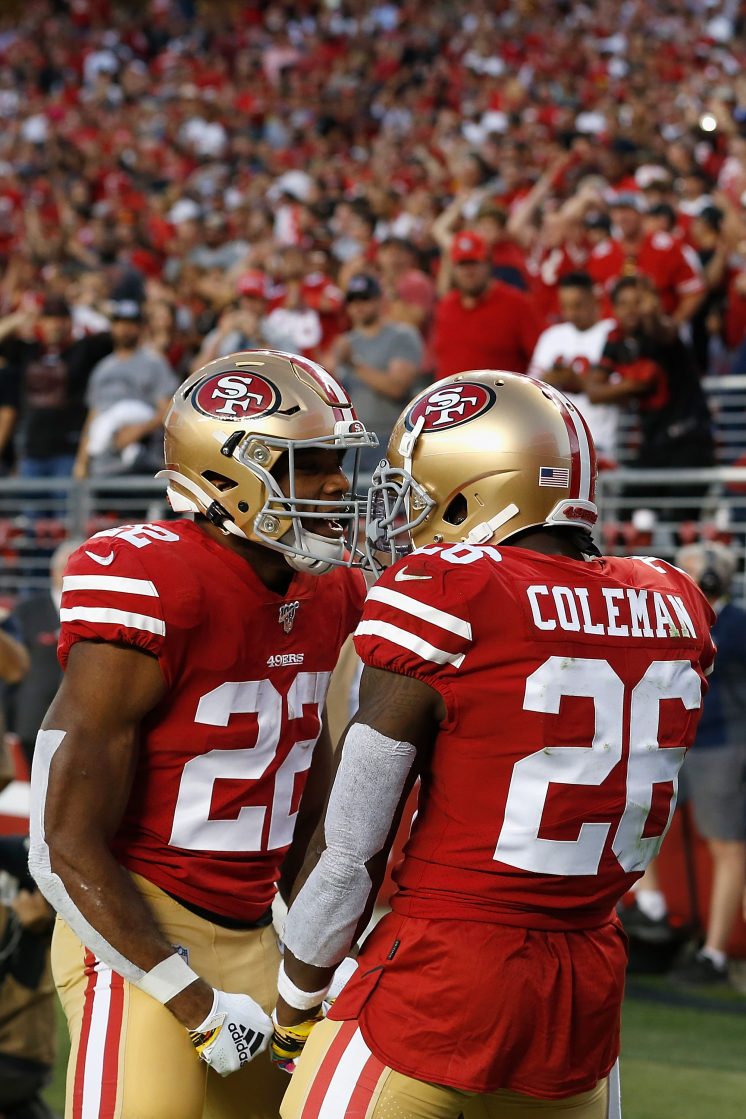 Adam Thielen – We don't know if he's going to play, but this tip is simple – even if he does, he's risky as hell. Honestly, it'd almost be better if he doesn't play, just because it removes the temptation. Until I've seen Adam Thielen play a full game, without any issue with his hamstring, I'm not trusting him again. At this time of the season, there just isn't room for an early exit from a re-aggravated injury. I would rather see him score while he's on my bench than get a goose egg because he left in the first quarter.
What to Watch
Dalvin Cook – The undisputed #1 player to watch this week before kick-off is Dalvin Cook. It isn't even close. There are zero signs that Cook won't play, and even fewer signs that he won't be able to dominate the Detroit Lions. The only thing I'm looking towards is if there is any indication of a more balanced share of the work. If Alexander Mattison is on your roster – he should be, because he's probably the best handcuff in the NFL right now – then you will be safe either way, but it's more a case of being cheeky and listening out to hear if both might be involved. I wouldn't even hate the idea of playing both, depending what kind of depth you have in your league. The bottom line is simply that if Cook is on the field, you will start him no matter what, and Mattison is a flex-play if you're in need. Also, please god – if Alexander Mattison is on the waivers/free agency pool when you read this, pick him up. I don't care who's on your roster, you don't want to face a team with a spare Dalvin Cook Jr. in their flex if the Vikings superstar gets hurt.
Julio Jones and Austin Hooper – Although both of the Falcons biggest fantasy stars should be playing, Julio Jones and Austin Hooper are both coming back off injuries and you will need to be aware of their status in the run up to kick off. They should both be out there on the field, and there's no way you're accidentally benching either of them, so you'll want to have them in your lineup heading into the afternoon, and just keep an eye on them to be safe. Good matchup this week, too.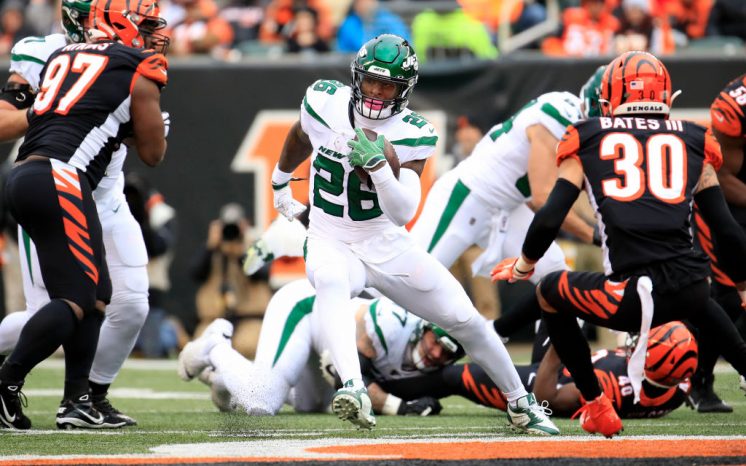 Le'Veon Bell – One of the unexpected people to pop up on the injury report this week was the New York Jets' Le'Veon Bell. The workhorse running back has had a disappointing year on the field but due to his involvement he is still an every-week starter, especially in Half PPR or PPR formats – he has 55 receptions and 1/4 of his touchdowns (unfortunately that isn't a fraction) came through the air as well – who will be in your lineup regardless. The issue this week, however, is his health. He isn't injured, but he is listed as questionable due to illness. In every league that you own Le'Veon Bell, I'd recommend picking up Bilal Powell, or whoever the best available RB is. I wouldn't usually pick up a backup on the Jets, but the simple fact is that if you give Bilal Powell 15 carries against the Miami Dolphins, he has an opportunity to be a more than worthy replacement at the last minute.
Greg Olsen – I already mentioned this one in the start section, but you need to keep an eye on Greg Olsen and pivot to Ian Thomas or someone else on the pile of tight ends if he misses.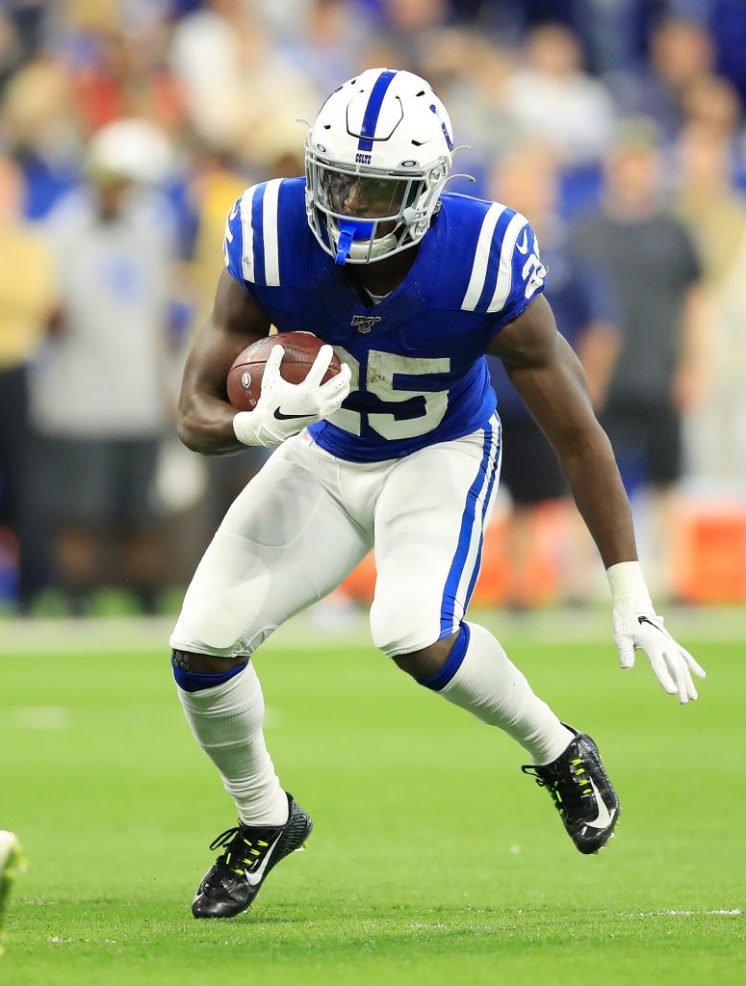 Marlon Mack – According to Head Coach Frank Reich, Marlon Mack is ready to go and won't be on limited usage. I would say that you can use him – you won't be expecting his usual level of performance though, as we discussed – but you'll just want to keep an eye on everything in the pre-game to make sure nothing changes in the run up to this tough matchup.
David Njoku – If you're in a tough spot then you might be looking at the returning David Njoku, as the Browns TE is hoping to play his first game since Week 2, against the one-win Bengals. This isn't a player you'll be looking at unless you're desperate, so you might not have the best alternative options, but if you're hoping to go with Njoku be aware that there's no concrete guarantee that he will play, and even if they do, his workload is completely unpredictable, so be careful.
---