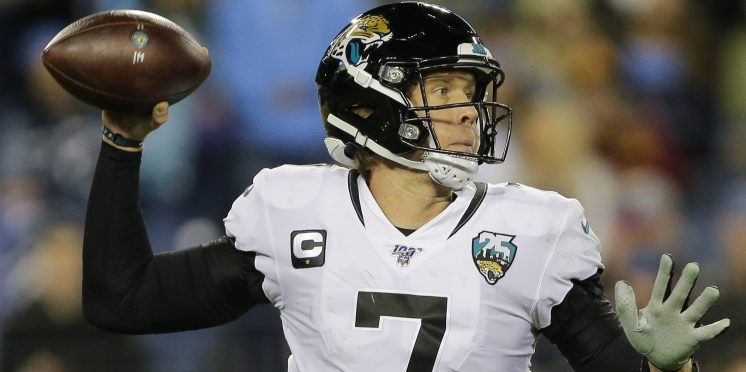 Fantasy Football Primer – Week 13 2019
Bye weeks are over, there's just one more month of fantasy football to be played, it's time to finish strong, whether you're trying to fight for a playoff place or just holding your ground. We are all preparing for the final push. In most leagues there are two weeks, including this one, left until the fantasy playoffs, and in some leagues, there are just one. So, every start, sit and pick up is more important than ever. No pressure.
Week 13 Starts of the Week
Sam Darnold – After a pretty horrendous stretch during the middle of the season, after returning from mono, Sam Darnold has quietly managed to rebuild his confidence and performed much better for fantasy. He has now had three consecutive 20+ fantasy point weeks. For the record, that streak has come against three incredibly good opposition to match up with, so take it with a pinch of salt, but this week is no different. This week Darnold will be facing the Cincinnati Bengals, and I think he can repeat, for yet another start-worthy fantasy week. As I always say when offering QB start recommendations, it's all team-dependent – don't bench Deshaun Watson or anything – but, I'd start him over the likes of Jimmy Garoppolo or Phillip Rivers, for example.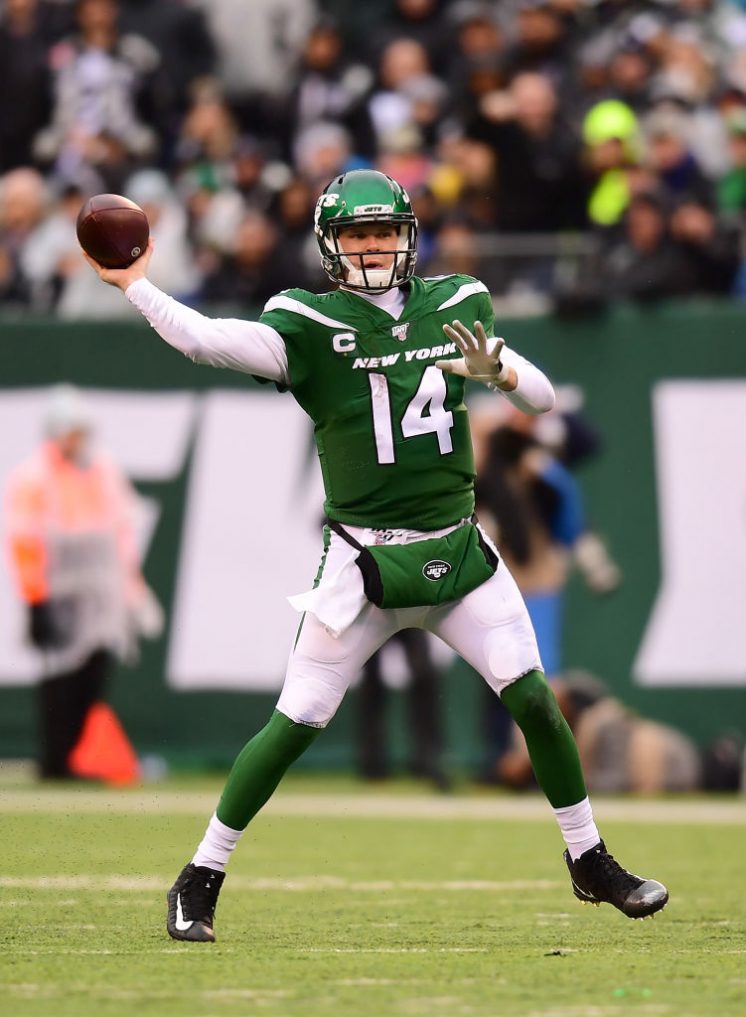 Nick Foles – Hopefully you don't have both of these guys, because if you do it's a difficult choice. I really like Nick Foles this week though. Unlike Darnold, he isn't coming in hot, I just love the matchup. Nick Foles was one of my favourite QB's to pick up ahead of the playoff push because of his matchups alone. This week he is facing the Tampa Bay Buccaneers and that alone makes him worthy of a start. The Tampa offense is good and the defense is a funnel, so I'm always looking to target them. Foles hasn't been that bad since he returned, but he hasn't had a plus matchup yet, either. I'm looking forward to seeing him step up this week, and if he does, I also really like the games he has in the actual playoff weeks of 15 and 16 (Oakland and then Atlanta).
Josh Jacobs & Darren Waller – I shouldn't have to say this, but, unfortunately, I do. The Raiders were so bad in Week 12 against the New York Jets that people will – for probably the first time all season – be considering the only two every-week fantasy starters from Oakland as a possible sit for their team. This is me telling you that you shouldn't give up on them. Josh Jacobs and Darren Waller are both incredibly strong fantasy assets, and they should be in your lineup every week, even after the atrocious previous performance from the team as a whole. In Week 13, the Raiders have their biggest game of the season so far, after being derailed last Sunday, they now go on the road to Arrowhead Stadium. The Chiefs are going to put up points, there's no question about that, but the Raiders are going to have to put up a fight, and they will. The Chiefs run defense is not very good and the passing D, although better than last season will be susceptible to the Raiders offense – if it returns to its pre-Week 12 form.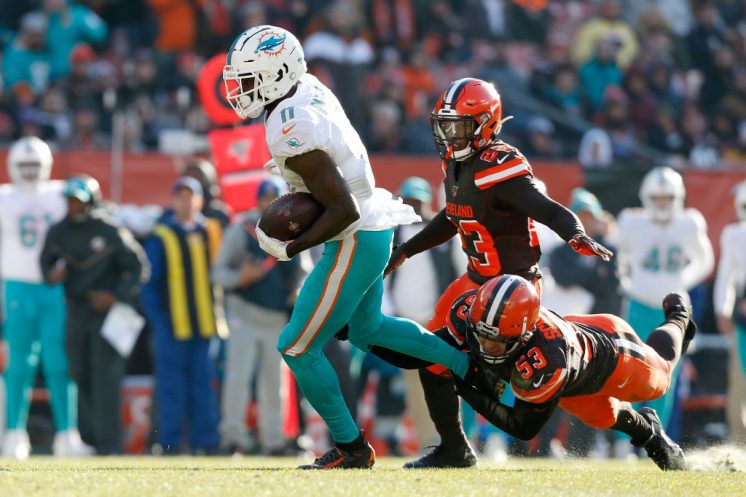 Devante Parker – Another tip that lasts beyond this week and into the fantasy playoffs, one of my favourite players down the stretch is Devante Parker. The Miami Dolphins wide receiver has a reputation of being boom/bust, however I don't think that applies this season. Since Week 4 (having started with a tough schedule), Parker has actually been very reliable, over the last eight games he is averaging 12.6 fantasy points (all points listed in Half PPR), and has put up double-digit performances in six of those eight. Parker's underrated consistency has led to him actually establishing himself as a WR2 – currently ranked 21st on the season in Half PPR.
Week 13 Sits of the Week
Jimmy Garoppolo – If you are a fantasy owner with Jimmy Garoppolo in your lineup, that means that you have experienced some ups and downs over the last month. He had a 30- point game in Week 9, followed by a disappointing 12 points. In Week 11 he bounced back for 33 points, a season high, and then dropped back down to 18 on Sunday Night Football – even in a game that his team won 37-8. Let me tell you why I know that the pattern of alternating 30-point games isn't going to continue; it's because he isn't playing against Arizona again this time. In Weeks 9 and 11 he played the Cardinals, and each time he broke his previous season high in fantasy points – his best game that wasn't against them was in Week 2 where he put up just 23 points. Long story short, the Ravens are going to make things really damn difficult for a QB who's basically only done well against the Cardinals, and I'm benching him for that reason.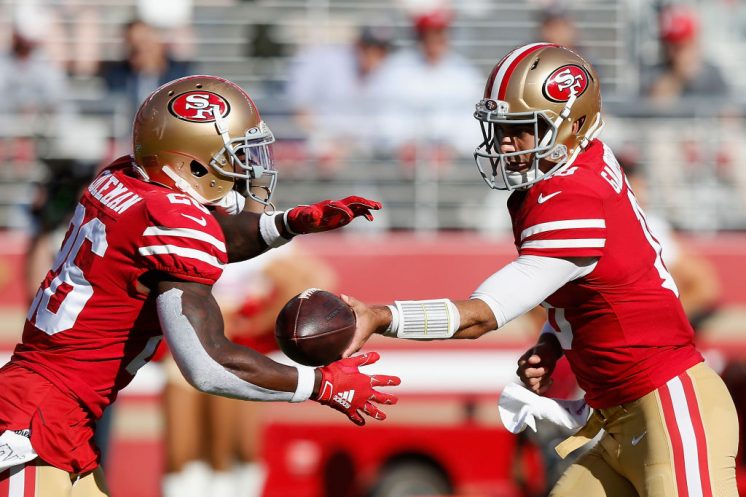 Tevin Coleman – Every year you have a player or two in fantasy who ends up in all of your lineups, and this year Tevin Coleman is one of those guys for me. I got him when he was injured and wound up with great value now that he's back. He's been pretty average over the last few weeks, since his explosion game in Week 8, which has had people chasing a repeat of that since – and to echo what I said about Jimmy G, that's in a game where they won by 29 points. This week, it's not happening – not to mention that Matt Breida and other weapons should be returning from injury. The Ravens defense is great and that is an obvious problem for Coleman, but their offense is an even bigger problem. You aren't going to be able to run the ball if Lamar Jackson is dominating you and putting up points. To be fair, the 49ers defense is one which could at least potentially slow down Jackson, but I don't think it's happening. Coleman has a tough matchup, and he's not been putting up great numbers even in decent spots, so I'm letting him ride the bench.
Sterling Shepard – This pick has me conflicted. I told you last week that I wanted to see Sterling Shepard command a similar volume that he saw before he entered concussion protocol, and he did. He got the exact same 9 targets he'd seen in his previous three games, and turned it into 5 receptions, however they weren't very productive receptions, and he is now facing a solid Green Bay pass defense. Shepard is the type of player who you start/sit based on his matchup, and in Week 13, the matchup is not ideal. It feels frustrating because the targets I wanted are there, but when you turn five catches into just 15 yards it doesn't fill me with confidence ahead of a difficult matchup. Keep him on your bench though, he has three great matchups in the last weeks of the fantasy season.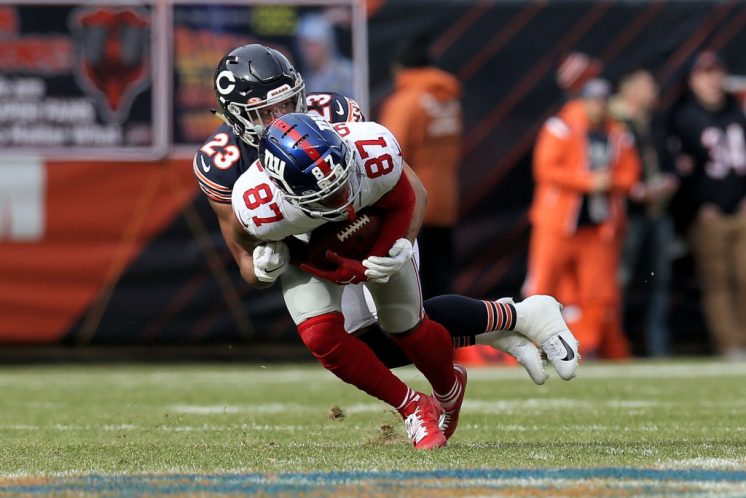 Jaylen Samuels – I didn't see this coming at all, but upon the return of Benny Snell, he has become the featured running back who will stand in when James Conner is hurt (who, for the record, actually might be back this week). Everyone assumed Jaylen Samuels would be the guy, as he is a decent back who is great in the passing game – including myself – but it wasn't to be. If Benny Snell is the guy who will be backing up Conner, Samuels won't be of any use, and I think you can drop him. The only way it seems he returns to starting in fantasy is if Snell gets hurt again, and even then Conner should be back sometime soon.
What to watch
Gerald Everett – After injuring his knee against Baltimore, Gerald Everett has been sidelined through their training this week. This is particularly important because the matchup against the Cardinals is literally the best matchup a tight end can possibly have, so if he is healthy, you can start him. Obviously, if he's too injured, Tyler Higbee might step up as the primary Tight End, but he isn't necessarily as exciting as Everett would be in the same matchup.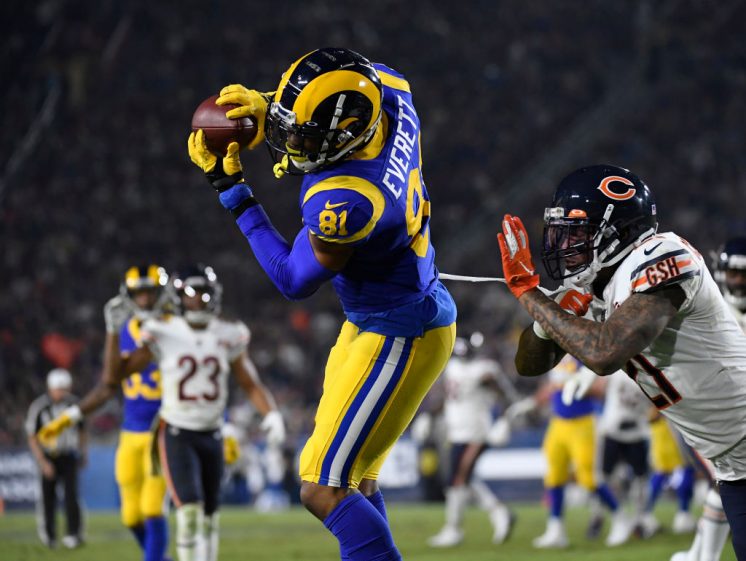 The 49ers – San Francisco is banged up all over the lineup, and it's difficult to keep track of everything. In terms of fantasy, George Kittle, Emmanuel Sanders, Matt Breida and Deebo Samuel have all been limited in their workload this week. All of them are expected to play, but you will want to keep an eye on them because they all impact each other, and the rest of the fantasy relevant Niners players. If Kittle misses you can try Ross Dwelley, if Sanders misses, Samuel gets an upgrade, if Breida misses, Tevin Coleman gets an upgrade and Raheem Mostert is a sneaky start, etc.
Adam Thielen – This is a scary situation for fantasy owners. Not only did Adam Thielen's (in my opinion, stupid) attempted appearance before the bye week set him back on his hamstring, he has apparently had issues this week as well. The worst part of this is that he's playing on Monday Night Football. Essentially, if you have a serviceable replacement, it just isn't worth the risk. If he plays he's got WR1 upside and a floor of literally 0 points. If he plays this week and survives, great, but I'm worried.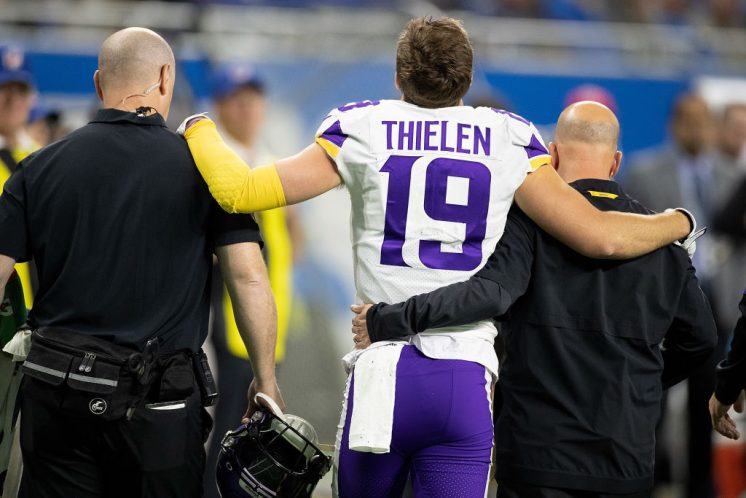 James Conner – While the guys behind him fight over who gets to step up in his absence, James Conner is looking to possibly return this week for the rematch against the Browns. Let me make this clear: I am not suggesting that if Conner is active you should start him, because he'll probably be back on the sideline again within a quarter after taking one hit on the shoulder. However, if he starts, I would immediately be scared to put Benny Snell out there, because every snap that Conner lasts before he gets reinjured is a snap where Snell has no chance at relevance.
Kicker News! – If this applies to you, first some advice. Remove kickers from your league. But, for now. Have this information. The kickers changed kicker so you'll need to switch out if you had him, and – a perfect replacement – Robbie Gould is healthy again and going to be starting for the 49ers as of this weekend. Seriously, though, remove kickers.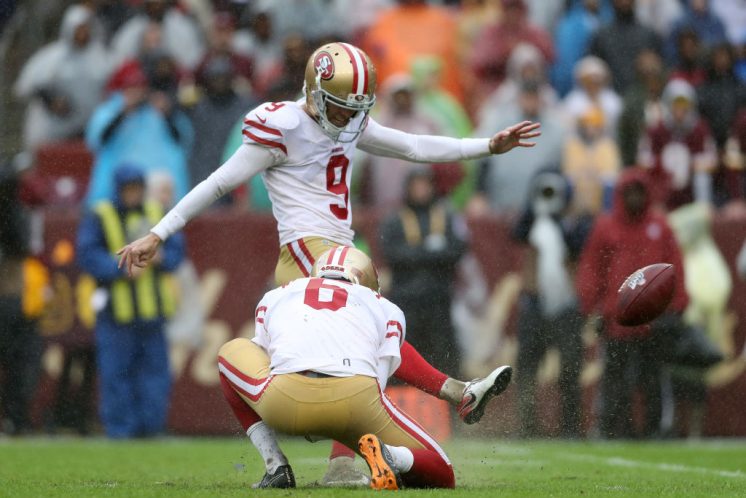 ---