Fantasy Football Primer – Week 12 2019
This is it, ladies and gentlemen. Not only is the final stretch here, it's the final bye week of the season – and one with some of the more fantasy relevant teams. It's time to take a look at who you should and shouldn't be starting this week. There are some great matchups this week, and some players who are usually on the fringe are must-starts for Week 12.
Week 12 Starts of the Week
#Dolphinwatch – Returning triumphantly, we have a quintessential #Dolphinwatch week here in Week 12. The Cleveland Browns have let themselves down this season, especially the likes of Odell Beckham Jr. and Baker Mayfield, who've been huge letdowns in fantasy. Nick Chubb and Jarvis Landry have been the only consistent fantasy assets, and Chubb cost you dearly to obtain, so it hasn't been good. This is a great opportunity, though, to run everybody out there with confidence. OBJ has more upside than he has any week, and by the way he's been getting volume recently, he just needs that big play. Baker is back on my radar too, I love him in this spot and I think that Freddie Kitchens will try to use this opportunity to keep his confidence on the way up, instead of just running it through Chubb all game. Landry and Chubb are weekly starters no matter what, realistically, but this matchup is great for them too. You could even chuck Kareem Hunt in your lineup if you're in injury/bye week trouble, but that's where I'd draw the line, personally.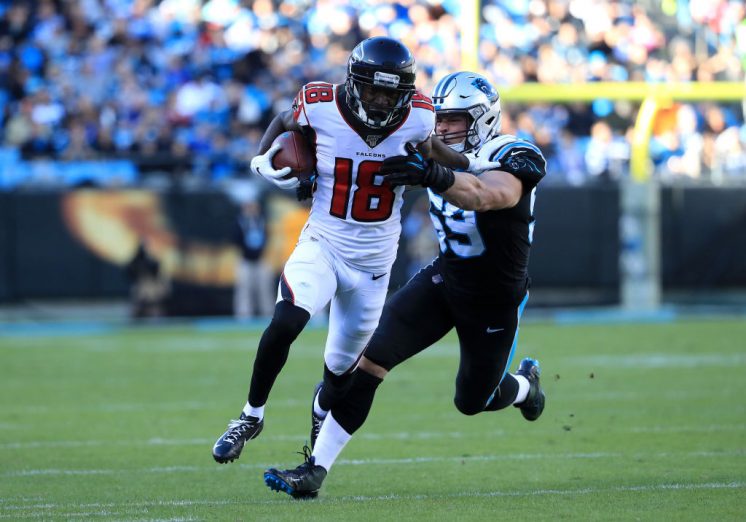 Calvin Ridley – After an absolutely fantastic week last time out, with a 24.3 fantasy point week (all points are listed for half PPR) against the Panthers, Calvin Ridley has an even better opportunity this week. This isn't a case of starting someone after he had a big game, however last week's performance has even further fuelled my excitement going into Week 12. The opponent this Sunday is the Tampa Bay Buccaneers, literally the best possible matchup, if you're wondering. The Falcons are going to be passing the ball, there's no doubt about that, and the Buccaneers defense is going to have its hands full with Julio Jones and possibly a returning Austin Hooper, giving Ridley an opportunity to take advantage. I think that the Falcons are going to win this game, but the Bucs stout run defense will make it very difficult for that to happen without the passing game taking over.
Vance McDonald – One of the most important positions to find a startable player at in fantasy, especially this season, is the tight end position. If you don't have one of the top-end guys, it can be rough. This week, there's a great opportunity to go back to one of the most hyped TE picks in the preseason in Vance McDonald. Not only does the matchup against Cincinnati give the Steelers a chance to try and win the game and put up some points, the receiving options in that locker room are all banged up. Vance McDonald is going to be the healthiest player out there, and his opportunity is as good as it has been all year to command some volume.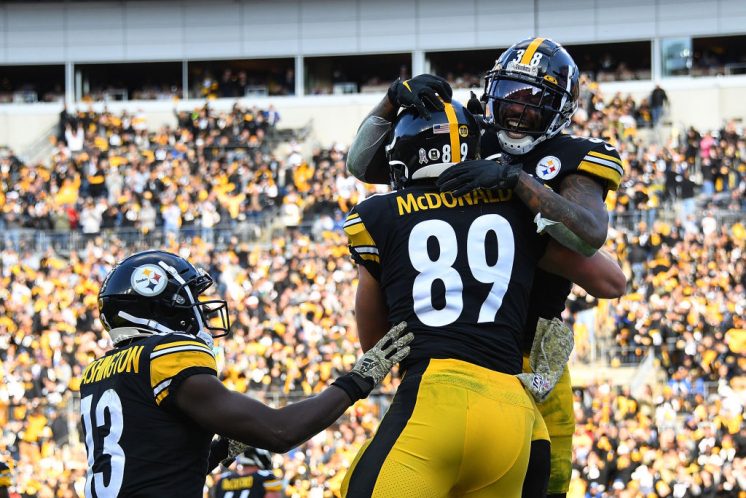 Jaylen Samuels – Similarly to McDonald, his teammate Jaylen Samuels is also in a fantastic spot to capitalise on the injuries around him. James Conner is missing the game too, and so Samuels will resume his role as not only the lead back but also a very integral member of the passing game. In PPR leagues, Samuels has a great floor, because Mason Rudolph loves him. If he also then capitalises on how susceptible the Bengals are to the run, he will have a huge game. Samuels shouldn't be available in your league anymore, but if you were the lucky one who stashed him, this week is probably the best spot he'll have all year.
Tevin Coleman – Matt Breida is still injured, and Raheem Mostert still isn't getting reliable volume, which means Tevin Coleman is still the best running back in San Francisco – an offense that is exceptional in its run design. George Kittle could be back, which is great for the passing game, especially Garoppolo (and Kittle, obviously), but is actually also a massive upgrade for the running backs. Kittle is one of the best run-blocking tight ends you will ever see, and he is essential in their scheme. The matchup against the Green Bay Packers on Sunday Night Football also reinforces this start, as their defense is better against the pass than it is the run. People might be worried because Coleman failed to put up double-digit points in Week 11, but I urge you not to miss out on this great spot, where he has a chance to make up for that with a nice bounce back game.
Week 12 Sits of the Week
Joe Mixon – Even after three consecutive weeks with solid performances, I am worried about Joe Mixon this week. He's doing his best to be productive even with such a bad offense, and without any semblance of an offensive line, and fair play to him – he actually has had some solid weeks. The issue this Sunday, however, he's facing up against Pittsburgh. The Steelers have a solid run defense, and the game is probably going to be a fairly low-scoring game, so you're going to need Mixon to put up some serious yardage. If the Steelers can perform how they usually do up front, the Bengals will have to resort to the passing game, which will limit Mixon's floor, and remove any chance of upside if he doesn't score a touchdown.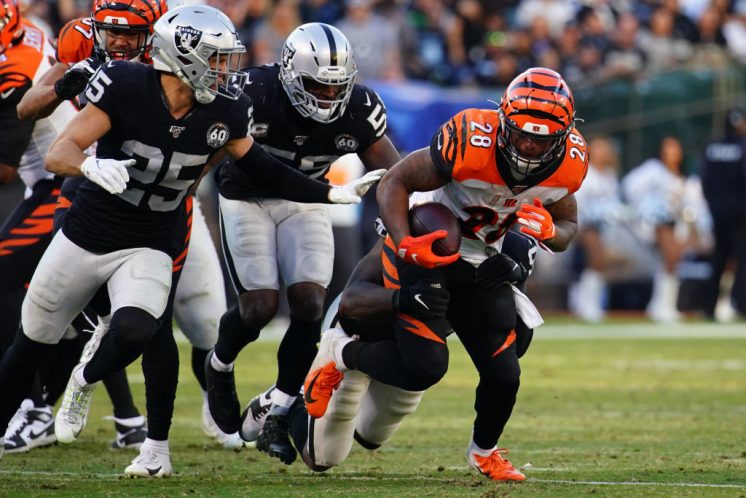 Robert Woods – This is a bit of a weird one. I'm not sitting Robert Woods because of his matchup, nor his talent, and he isn't even injured. His availability is completely up in the air, though. Like I said, he's healthy, but he missed last week's game unexpectedly due for 'personal' reasons, and now he has gone the whole week without reportedly attending the Rams' practices. This wouldn't theoretically be worthy of a start/sit, usually I would put this in the 'what to watch' section, but the biggest problem that Woods' owners face this week is that he is playing on Monday Night Football. You can't risk it. If you don't have a backup option, you can't put Woods in your lineup. So either sit him, or pick up another player from this game and cross your fingers you don't need to use them. I hope that Woods is alright and will be back by Week 13, as the fantasy playoffs come over the horizon, but for now it's too dangerous.
Derrius Guice – Another player who people were excited about going into this year, hoping for his bounce back season after an injury in his rookie year, Derrius Guice hasn't been able to get it done. Not only does he play in an awful offense, he has been battling injuries once again. Last week he returned and had a solid outing for fantasy with a start-worthy showing, putting up 13.4 fantasy points, but I'm being hesitant before putting him in my Week 12 lineup. Not only could he get injured and ruin your team on any given week, he is also contending with Chris Thompson for whatever limited involvement in the passing game you'd hope for. That backfield is messy, and the team isn't good enough that you can even predict one of them will have a good week against Detroit – no matter how amazing that matchup is – let alone more than one. The volume isn't there, and the team is too bad to trust.
What to watch
Alshon Jeffery – One of the more important players to their team that is injured going into this week is Alshon Jeffery, of the Philadelphia Eagles. He is hoping to play on Sunday but – as he has been all year – the injury issues are threatening to keep him out against the Seahawks. Seattle is a good matchup for a wide receiver, so obviously owners of Jeffery want him out there, but his presence also helps Carson Wentz, who's probably up there with the QB who's thrown the most dropped passes on the season.
Jay Ajayi – Another Eagle, albeit a recent addition, Jay Ajayi is an interesting watch this week and I am very eager to see his involvement. Jordan Howard's injury has opened the door for the English running back to make it happen, but will he be relevant enough to earn a starting spot in fantasy lineups? Unfortunately, with Howard being week-to-week, it's hard to tell if we will even have time to react after this game. The Seahawks aren't anything special in terms of a RB matchup, but you might not get a chance to start him next week if the player he's replacing is healthy again. This addition does get in the way of Miles Sanders a bit, which is a shame, so I'm pretty hesitant of either back in Philadelphia until I've seen this play out.
Sterling Shepard – One to watch in the actual game here, whether you play him or not, Shepard is a player that owners should keep an eye on – he might even be available for free (if he is I would 100% pick him up) – as he returns from concussion protocol, and is playing for the first time since Week 5. The obvious watching benefit of making sure he's back fully fit is one thing, but most importantly, I want to make sure that he is still relevant now that Golden Tate is back. The first quarter of the season, in which Shepard was very good, coincided with Tate's suspension, and so I just want to make sure that he regains a prominent role before I start him again. It's helpful that Evan Engram is missing this week, but seeing some volume would be great, because the Giants have a couple of great matchups down the stretch for him.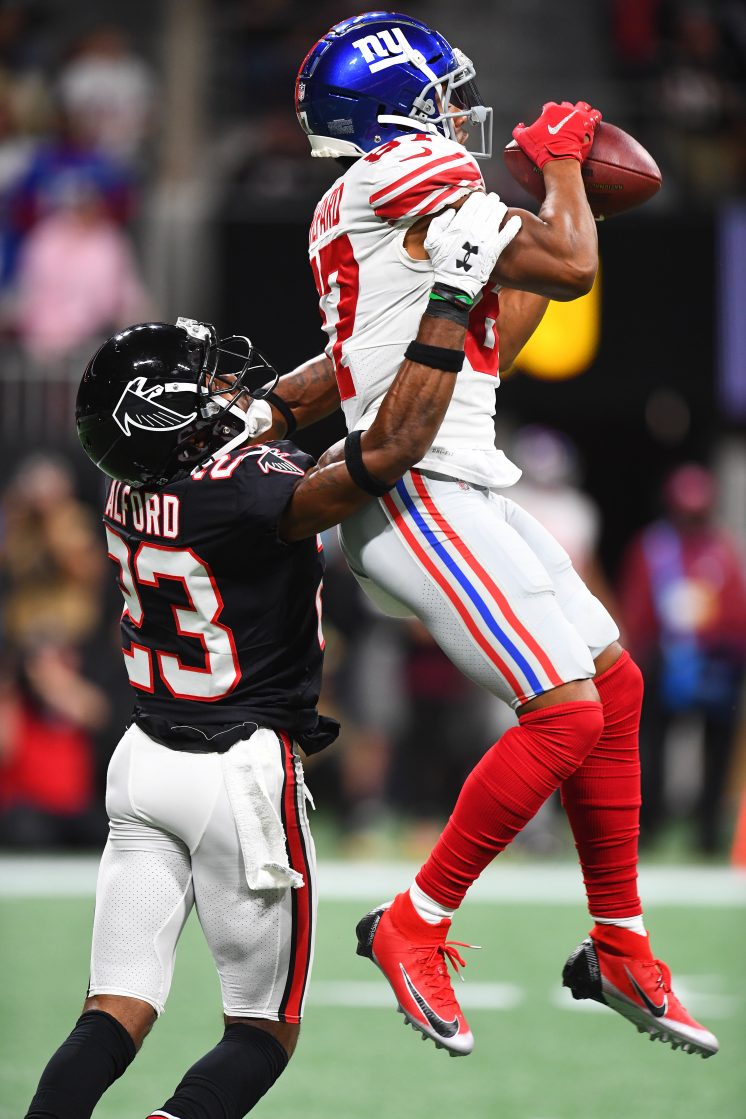 ---