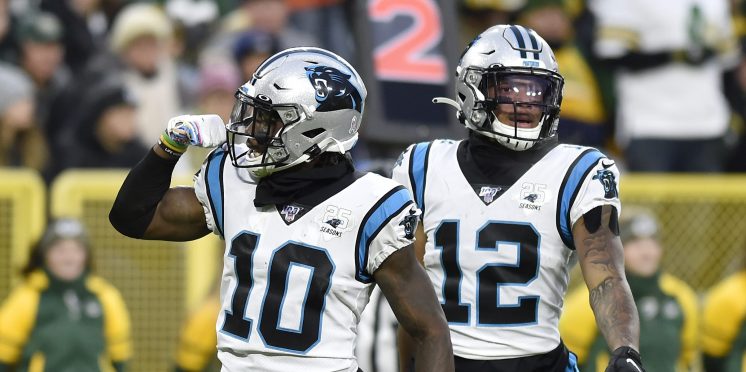 Fantasy Football Primer – Week 11 2019
We're getting down to the final stretch now, and in these last weeks of the regular season, fantasy players need to make sure that they get their start/sits right to get those wins to make the playoffs. There are some more byes this week which will effect fantasy owners, and injuries too, making these starts and sits as important as ever.
All scoring references in this article are for half-PPR formats.
Week 11 Starts of the Week
Jimmy Garoppolo – I know more than anybody how disappointing Jimmy Garoppolo was in his Monday Night Football outing against Seattle, but sometimes you have to look past the previous week when making a start/sit decision. In this case, for example, you literally just have to look two weeks ago, as the Niners faced the same opponent they have this weekend, the Arizona Cardinals. In that game, Jimmy G put up his season high, 31.9 fantasy points. You might be annoyed after last week, but you can't ignore this matchup.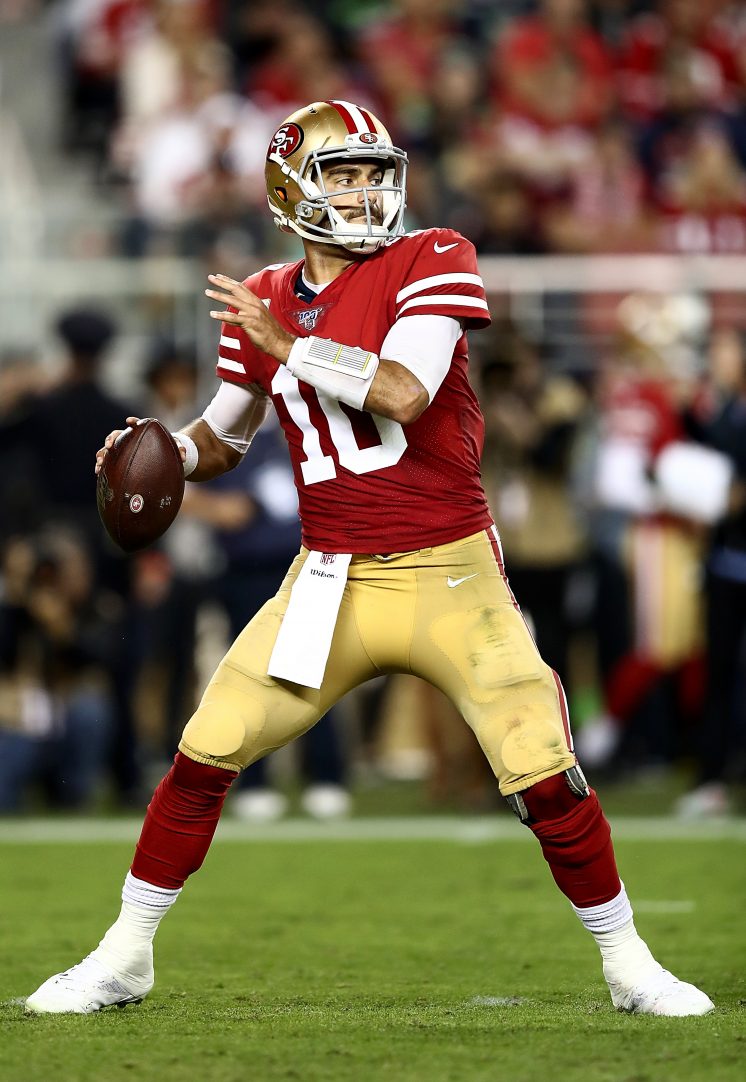 Devin Singletary – In the triumphant return of #Dolphinwatch, this week I am projecting another bounceback performance, this time for a running back. Devin Singletary had a disappointing outing with just 6.5 fantasy points against Cleveland. He was, however, coming off the back of two good fantasy games, and he was actually being very efficient against the Browns, he just didn't get enough usage. His eight rush attempts weren't enough to sustain a good fantasy week, but he put up 42 yards on those limited attempts, which is impressive. This Sunday he will be facing Miami, which is a more attractive matchup, and you shouldn't be scared to start him because he had a disappointing result last week.
Panthers pass catchers – I initially wanted to say that Curtis Samuel was my start of the week, but I then wanted to talk about Greg Olsen, and then I wanted to talk about D.J. Moore… Instead I am going to talk about them as one group. I love this week's game between the Atlanta Falcons and Carolina Panthers, I think both sides of this game are going to be great for fantasy, but the ones that I need to urge their owners to start (as well as Brian Hill – if you got him off waivers, I love the start) all of the Panthers receivers. Whether you have Moore, Samuel or Olsen, start them. I think all three of these guys are going to have a nice week, because the Falcons offense will push the Panthers D, and the offense will have to keep it moving. Christian McCaffrey is the only auto-start on this team (although Moore is one of the most consistent WRs in the league), but this is a week where I'm comfortable with all of their options. I'd even happily roll Kyle Allen out there if I had to.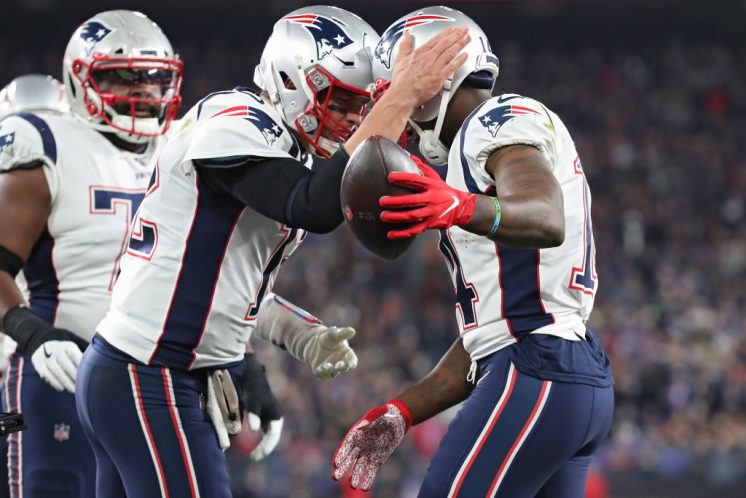 Mohamed Sanu – A very pleasant surprise came in Week 9 when the recently traded Mo Sanu got the "Tom's new toy" treatment in his second game for the New England Patriots, and received 14 targets. Those targets turned into ten catches for 81 yards and a TD – 24.1 fantasy points. This performance was awesome, because while the Pats offense is a great place to be, he didn't get the instant welcoming volume that Antonio Brown did, and others had in the past, with just five targets in a disappointing debut. Now, however, having put up a great second appearance for the Pats, and after a bye week to get further caught up with the offense, Sanu is looking like a fantastic option, particularly due to the matchup against the pass-funnel defense of the Philadelphia Eagles. Oh, and Tom Brady really wants to absolutely destroy Philly as revenge for a Super Bowl he still hasn't recovered from.
Week 11 Sits of the Week
Adam Thielen – This one is pretty team-dependent, but I am going to do everything in my power to avoid having to start Adam Thielen this weekend. He burned me and everyone else who started him in Week 9 when he put up the goose egg, and now he's hopefully coming back, but I'm not risking it. At the time of writing he is considered questionable, but with a chance to play. The thing that makes this decision easier is that it's against the Denver defense, who don't give up many fantasy points to wide receivers. Ideally, I'd like to see Thielen get out there and play, but my number one priority is him going this week without getting hurt or re-aggravating anything, so that he can return to lineups when he comes back off bye in Week 13 and he's actually 100% fit again. I don't think it's a lock that he plays, but this is my way of saying if he does you still shouldn't tempt fate.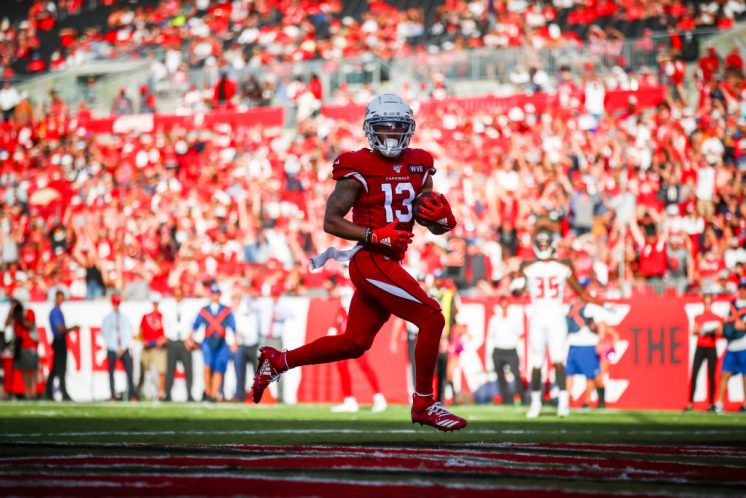 Christian Kirk – Okay, so you remember everything I said about Jimmy Garoppolo? The opposite of that. Don't chase points. Christian Kirk had an absolutely incredible game last week, putting up a week-winning 34.8 fantasy points in Tampa Bay, but what about the week before that? In Week 9 he had 2.6 fantasy points against the San Francisco defense… which he will now face again, this time on the road. I won't promise he will have a game that bad again, but there is no way he can get anywhere near the thirty-bomb he just dropped now that he returns to the tough matchup.
David Johnson and Kenyan Drake – I know that I just explained why you shouldn't play Christian Kirk, but now I need to also put the warning sign up next to his teammates, David Johnson and Kenyan Drake. There are two different players with two different reasons to bench them, but they're in the same backfield so let's break it down together. David Johnson is banged up and looks like a zombified version of himself right now – I don't know if he's going to play this week, but even if he does I'm not trusting him. When DJ doesn't play, Kenyan Drake is a decent option… but not this week. This Sunday, the Niners are playing host, and I don't fancy Drake's chances against that team. In the end it's just easier to avoid them both and wait for a better matchup, and some clarity on what the hell is going on with DJ's health.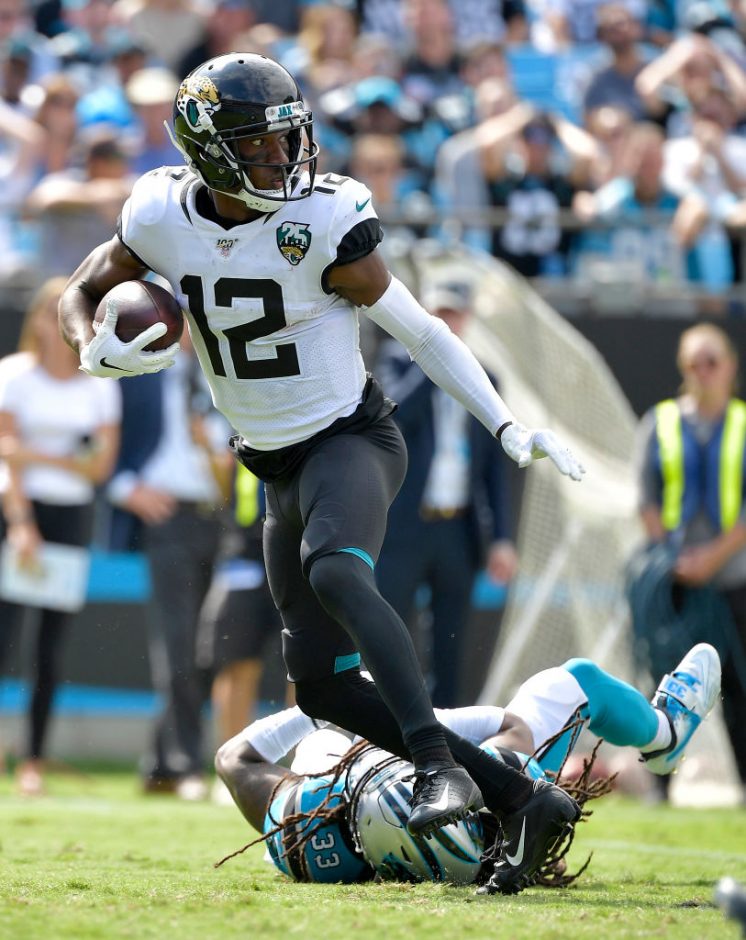 Dede Westbrook – There is a narrative that I'm hearing in fantasy football right now that Nick Foles is going to resurrect Dede Westbrook as a starter for your team, but I want to actually see it. While I definitely think the change of QB will help both Westbrook and the Jaguars as a whole, I am not jumping the gun until they've played together again. I don't mind picking Westbrook up, especially if he's free, but I am being cautious. I will say this, however, I really love the Jaguars schedule for the rest of the season – particularly if you think you're playoff-bound – so stashing Westbrook and even Foles on your roster is a decent idea. Just wait it out this week. Be patient.
Marvin Jones – Two things make me worried to start Marvin Jones this week, even though he's having a fantastic year. The first thing is the matchup, which on its own wouldn't be enough to make me bench him, but isn't ideal – as the Cowboys defense comes to town. The second thing, and the nail in the coffin, really, is the QB situation. With Matt Stafford's back ruling him out, the deep-ball upside is significantly reduced and I think you could find much better options. I'd start the likes of Robert Woods or Curtis Samuel over Marvin Jones, for example, this Sunday.
What to watch
Adam Thielen – While I advised the sit, I completely understand the desire to get back a WR who has so much talent. You need to keep an eye and make sure that he is going to be starting, if you want to take the shot on him.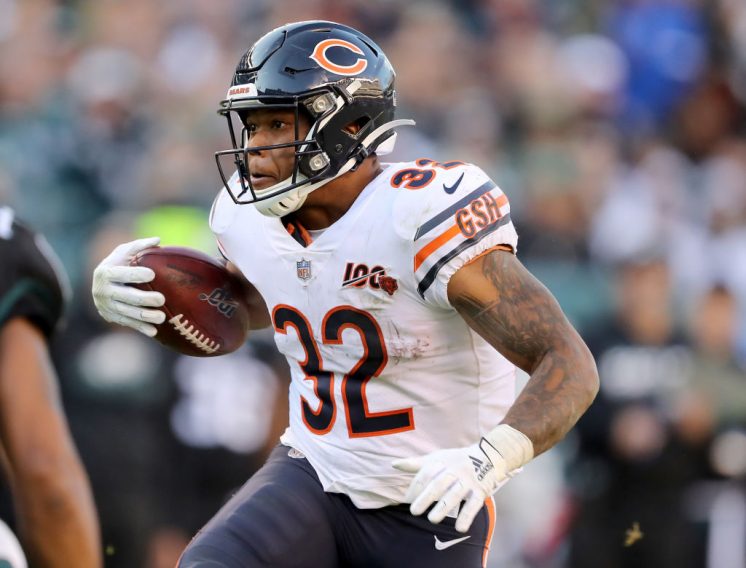 David Montgomery – After rolling his ankle, David Montgomery didn't practice on Thursday, and is questionable for the game against the Rams, which isn't an easy matchup anyway. You will have to keep an eye on reports, to make sure he is going to be out there come Sunday.
George Kittle and Emmanuel Sanders – These two are both looking likely to miss the game against Arizona this weekend, with George Kittle even more doubtful than Emmanuel Sanders. If these two both miss out it will be a downgrade for Garoppolo, but the matchup is still nice, and other players will become relevant. Ross Dwelley is a player I'm genuinely excited for this week and I will be looking at him in DFS if Kittle misses in this fantastic matchup for tight ends. You could start Dwelley if you're in a tough spot for TE this week, whether it's because you have Kittle or just don't have anyone.
Marquise Brown – A player with huge upside on any given week, Marquise Brown is a guy who you want to put in your lineup, but be careful. Last week Hollywood Brown did play, after being questionable throughout the week, but only on 19 snaps – not good enough to have any kind of floor. This week he was actually downgraded on Thursday, and didn't participate, which isn't a good sign. The matchup against Houston this week has definite potential, but don't forget to check and make sure that Brown is going to be out there – and realise that his snap count isn't necessarily going to be big just because he's healthy enough to play.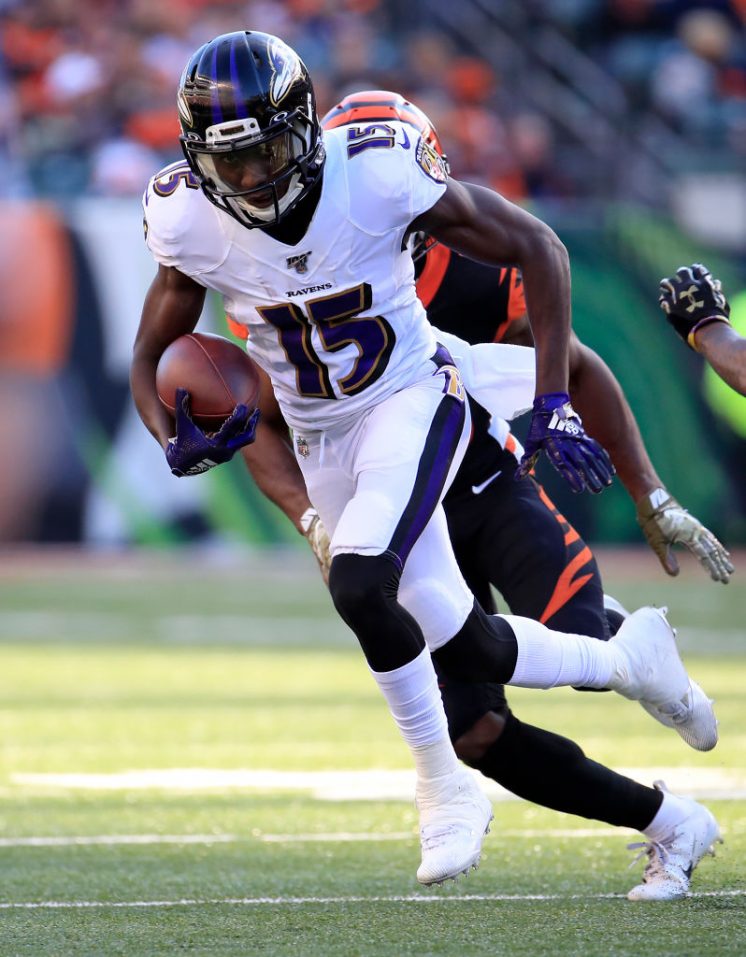 Will Fuller – Just like his opponent this week, Marquise Brown, Will Fuller is questionable to play this week, and he will excite fantasy owners if he does get the nod. However, another thing he shares is the risk factor. A hamstring injury is probably the number one injury that worries me the first week after returning. There is no escaping a hamstring problem – you can either sprint or you can't. If Will Fuller, of all people, has a sore hamstring and tries to be brave, he won't be of any use. In my opinion if there is any doubt about his health, give him one more week to ride the bench.
Colin Kaepernick – Just kidding.
---