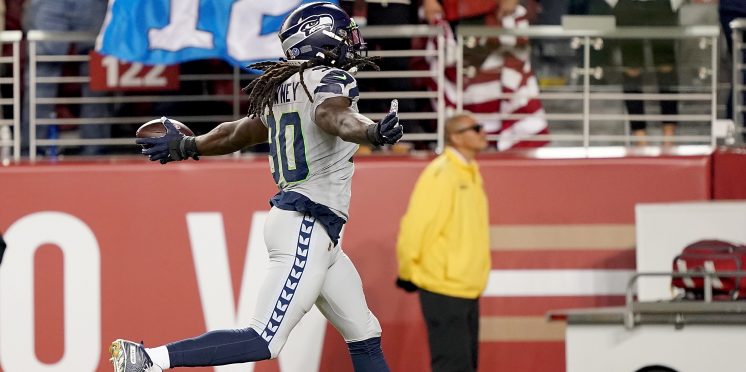 NFL Power Rankings: 2019, Week Ten
There are weeks where NFL power rankings from the previous week don't need adjusting much because most or all of the games we saw made complete sense and didn't adjust the previous perceptions.
This was not one of those weeks.
1. Seattle Seahawks last week: 5
2. San Francisco 49ers last week: 1
We begin at the end, with Monday Night Football and the once and future best rivalry in the league. Midway through the second quarter, I'd written a generic "the Niners are definitely the #1, move on" line for this spot. One hour and three TDs later, I'm frantically tearing up half of my article. And then the Niners get back into it on a brain-boggling defensive TD, and a new level of fun was unlocked. I don't know what to say except it feels wrong to put anyone above these two teams right now, the Seahawks go #1 because they have the better QB, and whoever at NBC handles travel arrangements for the Sunday Night Football crew should just book out flights to Seattle for week 17 already. How can you not put Niners-Seahawks in primetime given the chance?
3. Baltimore Ravens last week: 3
In rather less consequential football fun, the Ravens showed what they could do in an exhibition with the Tiger Tanks. Especially Lamar Jackson, master of the L2-circle combo. #ItsInTheGame
4. New England Patriots last week: 4

A reminder that the Patriots could have taken Lamar Jackson (whose college offense shares a playcalling language with New England's) twice in the draft, and instead took an RB and a positionally-unclear offensive lineman. The former has not played over 51% of snaps in a game all season (as a first-round RB for a team in constant positive game script!); the latter has spent almost his entire NFL career on IR. If you're looking for the moment the New England dynasty ended, that night might have been it.
5.28. New Orleans Saints last week: 2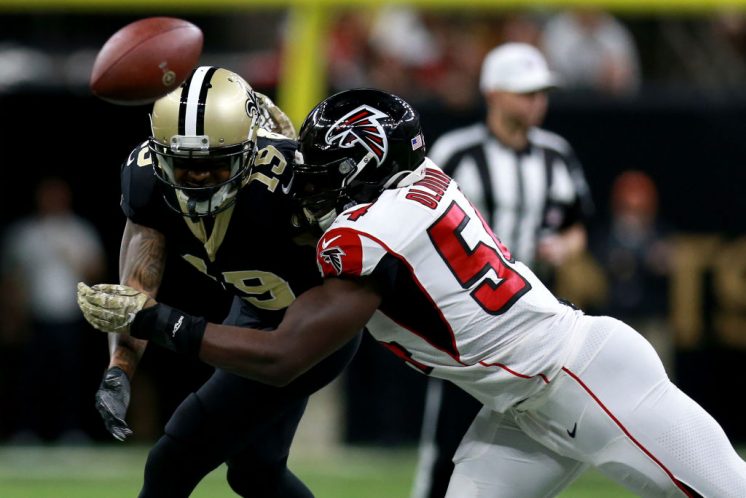 Who knew that even this team's worst was capable of losing to that lot? At home! By three scores! Pushing you down just three spots was nowhere near enough, so have a special ranking for this week. Enjoy!
6. Minnesota Vikings last week: 7
A road win in primetime over a team that don't suck? Goodness me, Kirk Cousins really is playing up to his salary! Doing it against America's Team is the perfect way to troll Dan Snyder as well, which is good for some bonus points. Nearly put them fifth, but that still feels wrong.
7. Green Bay Packers last week: 9
Congratulations, Packers! So far ahead of the game you burned up your stinkbomb performance a week early!
8. Houston Texans last week: 8
The good news is you didn't lose this week. The bad news is that Bill O'Brien's summer of Kevin Costner Mode started to look bad again thanks to a season-changing defensive touchdown from a man Budget Belichick allowed to walk for pennies on the dollar.
9. Kansas City Chiefs last week: 6
How can you beat a good team with Matt Moore and lose to a not-good team with Mahomes? When you play in a weirdness-magnet league, that's how. I kept the Chiefs out of the top five last week because I didn't trust the defense, and put Seattle ahead of them based on Wilson being unleashed. I didn't expect to look this right this fast.

10. Philadelphia Eagles last week: 10
Ah, the bye week for a team I'm still confused by. Let's keep them unchanged and move along.
11. Dallas Cowboys last week: 12
They may have lost this week, but other teams around them had far worse losses, so it's a "go up by default" move for America's Team. What a great weekend of primetime games this was.
12. Oakland Raiders last week: 15
And it began in Oakland, where the farewell season was meant to be as dubious as the stadium the team's leaving behind… and it isn't. So much is falling into place for this team now – they've just got to hope they have a better first season in their new digs than the team who played next door. To be fair, that really shouldn't be hard.
13. Carolina Panthers last week: 13
What a disappointing day for Christian McCaffrey. He didn't even have the best RB fantasy day on the field! But coming a hair short of needing a two-point conversion to force OT in a Lambeau blizzard is another credible performance from a team who are doing rather well considering they had to make a QB change on the fly, and not to some carbon copy of the starter either.
14. Pittsburgh Steelers last week: 18
Remember when I laughed—loudly and often—at the Minkah Fitzpatrick trade? Joke might yet be on me, as he's turned this defense into a unit that can guide Mason Rudolph into meaningful December football. Of course, having a strong pass rush also helps.
15. Indianapolis Colts last week: 11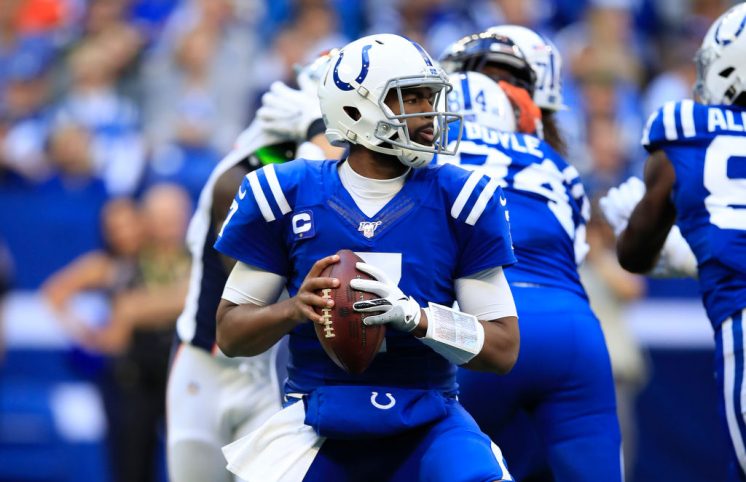 The good news: you proved that Jacoby Brissett is a quality quarterback and a worthy starter betraying his "acquired as a backup after the Pats traded him away for a 5'10" speed receiver from a Southern college" career trajectory. The bad news: you did so by losing in his absence to a team that were designed not to win.
16. Tennessee Titans last week: 22
Are… are you actually good with Tannehill?!?

17. Buffalo Bills last week: 16
OK, you'll get a slight letoff for losing a close road game in every measure (scoreboard, total yards, yards per play, time of possession) against a team who do have more theoretical talent than you. But only a slight one.
18. Chicago Bears last week: 19
19. Detroit Lions last week: 17
Well at least Trubisky can beat a backup quarterback at home. Hurrah! Nice confidence boost for a team that needed it. Lions get a minor mulligan in the circumstances too.
20. Los Angeles Rams last week: 14
Last week, I said "their season rests on the ability of their coaches to find a Plan B, and for now I think they might just be able to do that."
Narrator: they were not, in fact, able to do that.

21. Los Angeles Chargers last week: 20
It's not often Philip Rivers is the man to clearly blame for a Chargers loss. But it's more frequent than any QB ending a game going 0-for-7 with a pick in the two-minute drill. (The second set of four came via a fourth-down flag.) The fact the Chargers can find more new ways of losing than they have fans is probably a sign they belong even lower than this.
22. Cleveland Browns last week: 26
Congratulations, you are now better than the Giants again.
23. Arizona Cardinals last week: 21
24. Tampa Bay Buccaneers last week: 24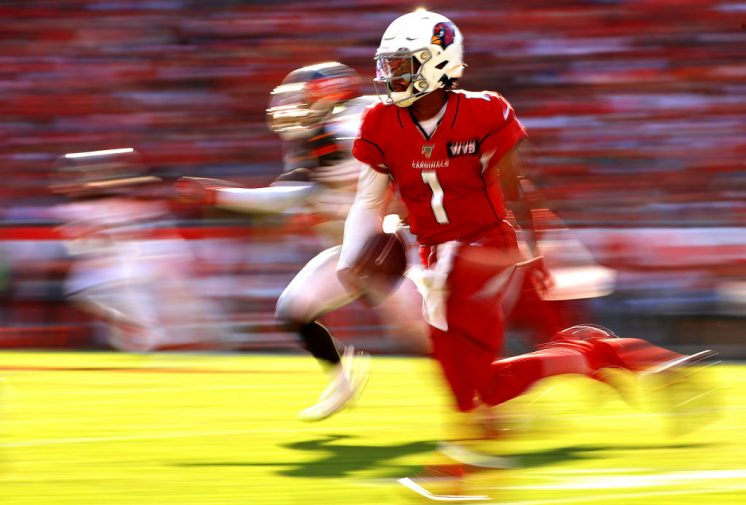 How did these teams meet each other and combine for under 60 points? That's more than a minute per point!
25. Jacksonville Jaguars last week: 23
So does Nick Foles have a short leash coming back or not? His contract says no, the fun and hope Minshew briefly offered says yes. We'll see what happens after the bye, but at least the Jags have one interesting thing about them to fill a post-bye section. (Two, if you count how much better their bonus first-rounder from the Rams is becoming every week.)
26. Atlanta Falcons last week: 29
Apparently a good QB can do bad things to draft position. Who knew?
27. Miami Dolphins last week: 31
A pacifist group in South Florida has commended Ryan Fitzpatrick on his commitment to military sabotage. Since becoming commander of the 2nd Miami Armored Vehicle Division, Fitzpatrick has led his unit to high-profile tactical successes that are widely considered to be strategic defeats.
28. New York Giants last week: 25 
29. New York Jets last week: 30
You know these defenses are bad when they allowed each other's offenses to score this many points. Incredible scenes at TankLife Stadium, the Giants coming away with the clutch loss to move closer to removing their bad head coach first.
30. Denver Broncos last week: 27
The absolute state of their quarterback "depth chart" is singlehandedly enough to put them this low. The teams who moved above them this week both have a QB that can win games. Brandon Allen and Drew "Christian Hackenberg" Luck are no threat to getting this team a mile high on the draft board.
31. Cincinnati Bengals last week: 28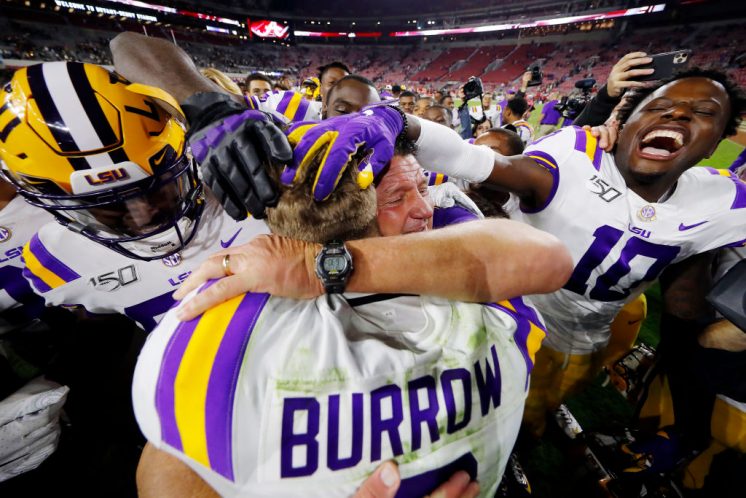 This was one of the best weekends in Bengals history. On Saturday, the two potential grand tank prizes of the 2020 NFL Draft put on a show in a memorable LSU-Alabama clash. On Sunday, everything fell into place for the Bengals to get one of them.

32. Washington last week: 32
And they're still not the worst team in the league. Free Trent Williams.
---