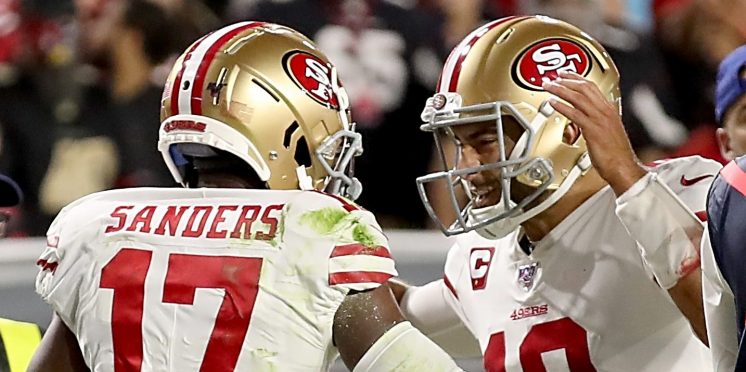 NFL Power Rankings: 2019, Week Nine
As we tick into the second half of the NFL season, a decisive shift in how we see the season.
There is a new name on top of the tree.
1. San Francisco 49ers last week: 2
The last unbeaten team left standing, and they deserve to be. Sleepers no more, they are now the team to be shot at, and they've more than earned that status with some impressive victories.
2. New Orleans Saints last week: 3
They arguably had the more impressive win over Arizona in the last two weeks, but I couldn't justify moving them to #1 on their bye. They easily could get that spot next week.
3. Baltimore Ravens last week: 5
4. New England Patriots last week: 1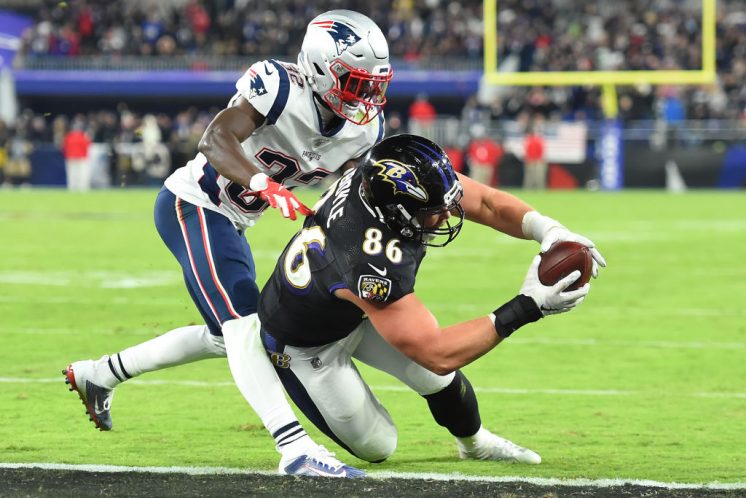 I honestly thought about putting the Ravens higher, perhaps even at #1. Let's face it, they welcomed the Death Star to Baltimore and came away with a 17-point win in a game where multiple pieces of fumble luck went against them. But the margins are fine enough at the top that I honestly had to bump them for the completely arbitrary reason that they've bought into the nauseating and frankly dangerous trend for LED floodlights to flicker for TD celebrations and the Niners and Saints haven't. Yes, that's how I'll break a three-way near-tie at the top this week (with all three above a Patriots team whose hot start may have been more schedule-driven than I thought), and if you want to laugh at me for that? These flashing effects are no laughing matter if you have photosensitive epilepsy – or are affected by flashing light for some other reason, like the disordered sensory processing experienced by many autistic people like myself.
5. Seattle Seahawks last week: 8
There's a colossal tier break at this spot again, even if only three of the four teams on the positive side of it are the same. I'm putting the Seahawks here because they have a cheat-code aerial attack and they finally seem to be prepared to use it. Does Josh Gordon 2019 improve it at all? Does he need to? Well, against the Niners this week he probably does. Remember when Seahawks-Niners was the best rivalry in all of American sport? That time has returned. Remember when Monday Night Football was actually the game of the week? Ditto.
6. Kansas City Chiefs last week: 7
7. Minnesota Vikings last week: 6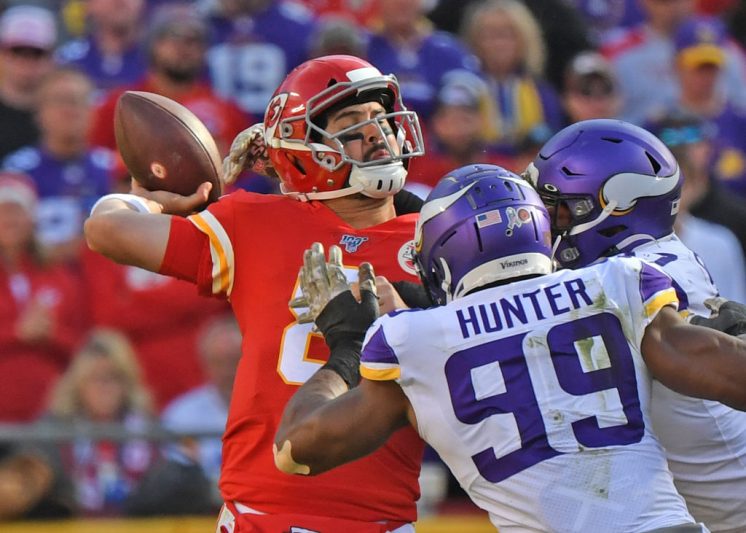 That was a game that warranted both teams' high status. Yes, the Vikings lost, but they did so on a last-gasp FG that produced one of the celebrations of this (or any) season. They are more than just the league's walking .500 yardstick now, no question. As for Kansas City, I feel like I might regret keeping them outside the top five with Mahomes probably returning next week, but I just can't trust their defense enough overall. I'm shaky on this.
8. Houston Texans last week: 10
A transcontinental teardown of the Jags—when they had no past experience of the trip and the Jags had more than anyone, something which really can matter with these London games—definitely qualifies them for a bump up. Duke Johnson's thumping TD and Carlos Hyde's fumble at the 1 would ordinarily signal a change in this backfield, but: a) Hyde did put up monster yardage; b) it's Duke Johnson, of course he'll never get as many carries as he deserves.
9. Green Bay Packers last week: 4
What was that glitch in the matrix? To lose to the underachieving Chargers is one thing. To be annihilated by them, to the point where they got flat-out trolled as a head coach who could've been fired even before this game took a TD shot from the 1 after a penalty on a FG attempt from the 2? Yikes. I don't want to overreact to one bad week, but that was beyond bad.
10. Philadelphia Eagles last week: 9
Their final drive alone against the good half of the Bears roster – 16 plays, 74 yards, taking all but 25 seconds of the remaining 8:39 of game time – warrants their continued top-ten status for me.
11. Indianapolis Colts last week: 11
If Jacoby Brissett's injury were more serious, they would not be here. Apparently it's just a minor MCL strain that's more day-to-day than month-to-month, and their next game is against the Dolphins, so you can keep this team firmly in the top half. This team would be in the conversation for a first-round bye if their kicker found the elixir of youth (I hear a former teammate he won some Super Bowls for during the Bush administration has some spare).
12. Dallas Cowboys last week: 12
Say what you will about the Cowboys, their TV ubiquity is at least warranted at the moment with their every game seeming to hold major implications for multiple teams. But to be purrfectly honest, it's a worrying sign when you take a while to get ahead of the Giants.
13. Carolina Panthers last week: 16
Christian McCaffrey's one-man mission to prove RBs matter continues to amaze. He is powering this offense and allowing a backup QB to win games against anyone not in the top tier, something he's now expected to get the rest of the season to do. Is it too soon to wonder if Cam's taken his last snap as a Panther?
14. Los Angeles Rams last week: 14
Is this team capable of a big-time reset out of the bye? I think they might be. Their season rests on the ability of their coaches to find a Plan B, and for now I think they might just be able to do that.
15. Oakland Raiders last week: 21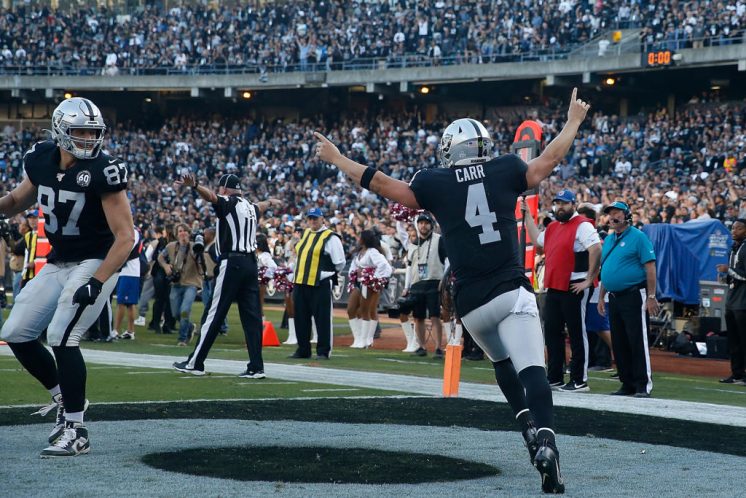 OK, it's high time I admit I was wrong on the Raiders. This team is actually competent, and got a clutch win over the Lions in a real benchmark game for them on their return from a road trip so long it feels like the Coliseum was a modern stadium the last time they played in it. They are now 4-4 with their easiest part of the schedule to come. This is where I should have put them for weeks.
16. Buffalo Bills last week: 15
See, there is a .500 yardstick team residing in a city with endless winter snow and declining traditional industry. We just got the wrong one! It's the one that actually play in that snow!
17. Detroit Lions last week: 13
The flipside of the Raiders spot: a team I'm "overcorrecting" on because they should never have been so far from the middle of the pack to begin with.
18. Pittsburgh Steelers last week: 18
A somewhat lucky home win (via a FG miss from a team on their third QB) is still a win. Looking like they can at least come close to justifying the Minkah Fitzpatrick trade by turning that pick into a mid-first, but the future looks pretty murky with Big Ben's career maybe in doubt and no first-rounder to replace him with.
19. Chicago Bears last week: 19
When your QB can only put up 125 passing yards against one of the biggest pass-funnel defenses in modern history, you might have a QB problem. It's OK, it's meant to be a good year to draft one in the first… oh.

20. Los Angeles Chargers last week: 26
Seriously, where did that performance come from? Did you find a passing DeLorean and rewind a year? You are based in the movie capital of the world, after all…
21. Arizona Cardinals last week: 23
In most weeks, taking the Niners to a place where they actually wondered if they could lose would've been grounds for the biggest move up this end of the power rankings. Andy Isabella's 88-yard catch-and-run was a thing of beauty; worth noting that Isabella was taken with the Rosen-to-Miami pick…
22. Tennessee Titans last week: 20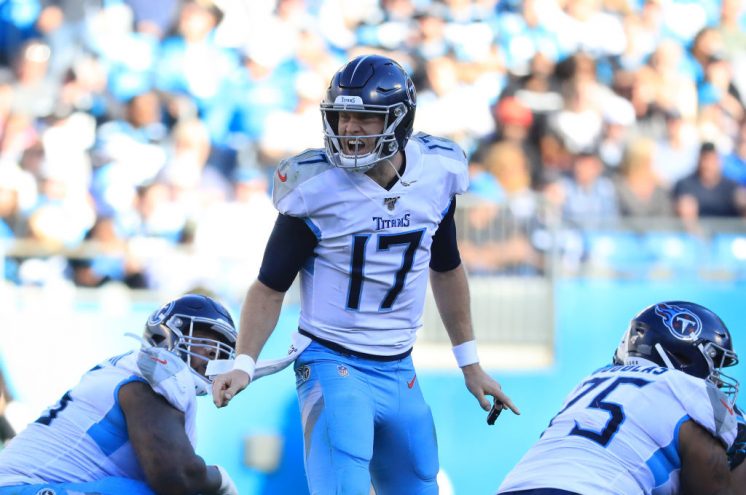 For those of you who need reminding, this is a team that exists and plays professional football to a non-embarrassing standard while wearing uniforms like this one.
23. Jacksonville Jaguars last week: 17
Oh come on, football gods. You can't just terminate Gardner Minshew's starting run at the very beginning of Movember!
24. Tampa Bay Buccaneers last week: 27
It was a wild week out west in the NFL. First the Cardinals giving the Niners a late fright, then the Chargers rewinding the clock against the Packers, while the Bucs built up an improbable lead in Seattle. It didn't last, but this offense is legitimately scary in between turnovers.
25. New York Giants last week: 28
There are more teams worse than this lot than I had appreciated before.
26. Cleveland Browns last week: 24
And how embarrassing that we can even begin to think the Browns are one of them. Nice trade, OBJ! At this rate you might convince yourself you can be an upgrade at QB over the befuddled Baker Mayfield. If things get any worse for him, you might even be right.
27. Denver Broncos last week: 22
This is not the way you wanted Joe Flacco to look good. "Brandon Allen" proved he is not in any shape or form an NFL QB except for looking good walking off the team bus, which seems to be a central part of how John Elway evaluates the position. Has the game passed him by?
28. Cincinnati Bengals last week: 29
29. Atlanta Falcons last week: 30
Barrels ready. Engine ready. Tanks refuelled, time to resume operations!
30. New York Jets last week: 25 
31. Miami Dolphins last week: 32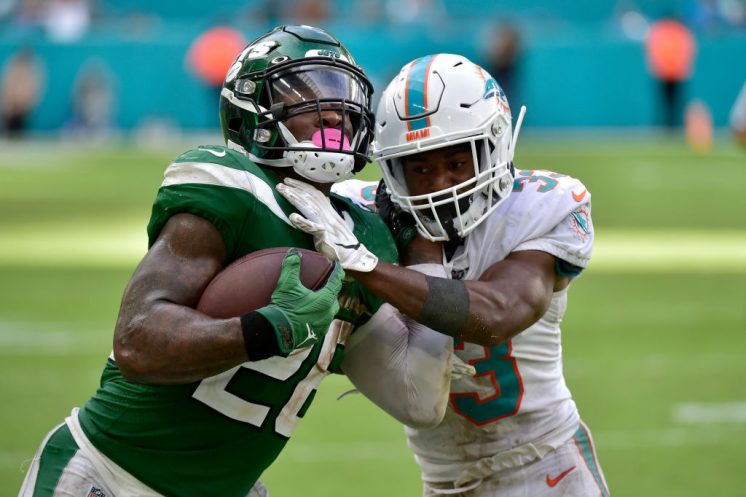 Aerial domination is increasingly important in modern warfare, and proof of that was on display on Sunday as the amphibious tanks of the 2nd Miami Armored Vehicle Division took one heck of a blow from the Air Force's lean green disaster machine. Commander Adam Gase would be commended for his efforts, but that could be tough given the concerns about unit morale.
32. Washington last week: 31
In the absence of pretending this team doesn't exist, this will have to do. Free Trent Williams.
---