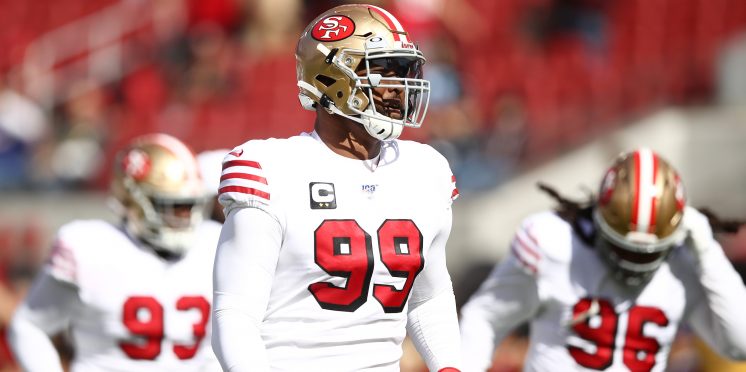 NFL Power Rankings: 2019, Week Eight
Eight weeks down, nine to go – we are firmly in the middle of the NFL season now, which ought to mean we know how to put together NFL power rankings, right?
As ever, this league doesn't let us do that so easily – we know who's properly good and who's properly bad, but everyone in between produces new uncertainty with every game they play, and even the bye-week teams around them get swept up into those narratives. This was a relatively chalky week that probably reinforced more assumptions than it challenged, but there's still a little chaos out there…
1. New England Patriots last week: 1
This Patriots team, and this Patriots D in particular, has been turning NFL-grade mismatches into college-grade mismatches. After dismantling Dream Team '19, they get a real offense at last next in the Ravens. Bonus intrigue: Lamar Jackson could very easily have been a Patriot, but Bill Belichick twice passed on him and turned those picks into Isaiah Wynn and Sony Michel. In years to come, we might be talking about that as the beginning of the end of the dynasty. But not yet.
2. San Francisco 49ers last week: 3
All you need to know about how good this defense is: after everyone assuming that Cam Newton's injury recovery would end the moment Kyle Allen put up a bad stat line, the deputy QB throws three picks and no TDs in a Bay Area beatdown and (erm) gets announced as the next week's starter on Monday.
3. New Orleans Saints last week: 2
Welcome back, Brees. This might be your last shot at another ring, and it's a great one.

4. Green Bay Packers last week: 4
They caught a break playing Moore instead of Mahomes at Arrowhead and duly took it thanks to a dominant performance from Aaron. For once, not that Aaron. The other one. The one who went earlier in your fantasy league because people have learned to wait on quarterbacks these days. (In large part because of injuries to that Aaron!)

5. Baltimore Ravens last week: 5
Good times to have a bye definitely include "immediately before facing the Death Star."
6. Minnesota Vikings last week: 6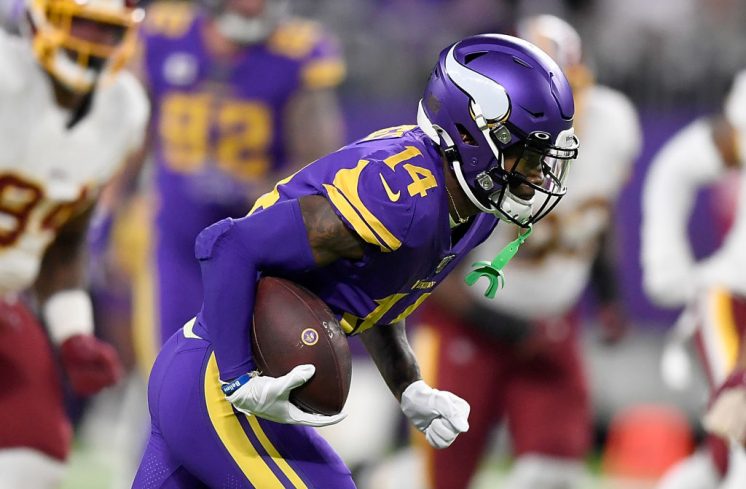 Took care of business on the short week, and nobody made a particularly good case to overtake them. Also, good to see some of the best Color Rush uniforms still coming out to play on Thursday night, the Vikings' all-purple look definitely one of those. The Chargers and Broncos meeting in their respective Color Rush gear would make that game watchable all by itself.
7. Kansas City Chiefs last week: 7
The offense still looks OK even without Mahomes piloting it, and the defense… didn't do too badly either, especially when you consider one of the TDs they allowed was on a cheat-code pass from Rodgers. But it's still a loss, and they need to get some confidence back. The fear is Mahomes being rushed back and injured again.
8. Seattle Seahawks last week: 8
Last week, I said that the time to panic on this team was "if they can't right the ship in Tanklanta." To the surprise of nobody, they could. Justin Britt's torn ACL stops me moving them above Kansas City, if only because Russell Wilson's MVP season might at least theoretically be shaken a bit with someone else snapping him the ball.
9. Philadelphia Eagles last week: 16
I gave up on this team too soon. What a statement win in Buffalo that was, a romp on the road. How good that win really is might not become clear until the Bills play more teams within four games of .500, but right now I'd say it looks pretty darned good.
10. Houston Texans last week: 10
11. Indianapolis Colts last week: 9

And these two had pretty shaky home wins. Especially the Colts, who only won because the collision detection went a bit weird on Von Miller's attempt at a game-sealing sack in the end zone and Jacoby Brissett then unleashed an absurd sideline bomb to T.Y. Hilton. If it's in the game, it's in the game.
12. Dallas Cowboys last week: 12
Does the win over the Eagles look better now? I honestly thought about putting them above the AFC South teams. Consider all of the teams in the 9-12 range to be one tier, anyway.
13. Detroit Lions last week: 13
14. Los Angeles Rams last week: 14
Both teams played terrible opposition and won. The Rams would gain more credit if they didn't feel the need to burn a ridiculous trick play in what should have been an easy win.
15. Buffalo Bills last week: 11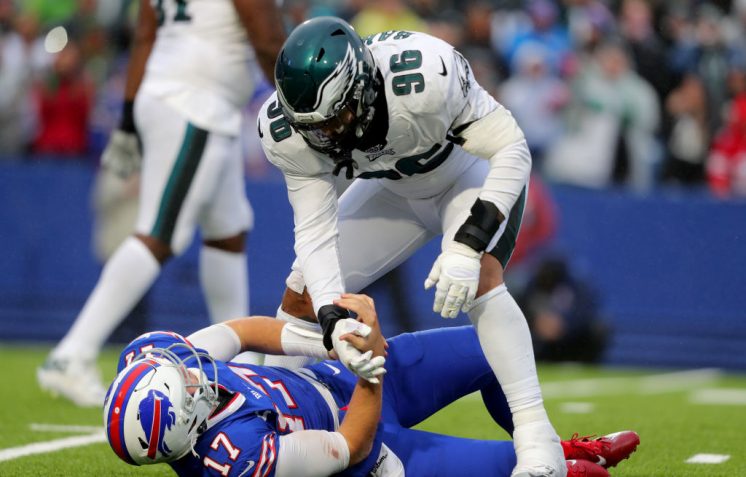 So maybe the Bills aren't that great, huh? Again, let's see them play more teams within four games of .500, but on that evidence they're nearer the bottom than the top.
16. Carolina Panthers last week: 15
Utterly annihilated by the Niners, but that's more on the team they played. Probably. Important game next against the Titans now.
17. Jacksonville Jaguars last week: 19
Very comfortable win over the Jets, the kind of result that truly bad teams just don't have very often if at all. Bonus points for whoever was responsible for ensuring "Ghostbusters" played at the two-minute warning over a replay of a Sam Darnold sack. Still, the top teams in the league still ain't 'fraid of no Jags.
18. Pittsburgh Steelers last week: 18
Classic Mike Tomlin performance playing down to the opposition before ultimately escaping with the win. Let's move on.
19. Chicago Bears last week: 17
Even this feels generous after their stinkbomb game against the Chargers. The good news is one aspect of their 12-4 2018 is still intact. The bad news is that aspect is their kicking.
20. Tennessee Titans last week: 24
Congratulations! You've now backdoored into two consecutive wins under Ryan Tannehill! You might actually have made it to mediocre now!
21. Oakland Raiders last week: 21
Definitely not a bad showing against a quality team. With the travelling-circus part of the schedule now over, the Raiders can look forward to home games and easier opponents in their attempt to get a backdoor playoff spot in a shaky AFC and a division that's likely one more Mahomes injury away from being properly winnable.
22. Denver Broncos last week: 26
Definitely not a bad showing against a quality team, part the second. In fact, it really should have led to a win. Joe Flacco has been injured though, and will be replaced by Madden regen "Brandon Allen." If you wanted to know if things could get worse than late-career Flacco, you're about to find out.
23. Arizona Cardinals last week: 22
It took until the second half for the Saints to beat you into jambalaya, so you clearly don't suck as badly as some other teams.
24. Cleveland Browns last week: 23
Like this one.
25. New York Jets last week: 20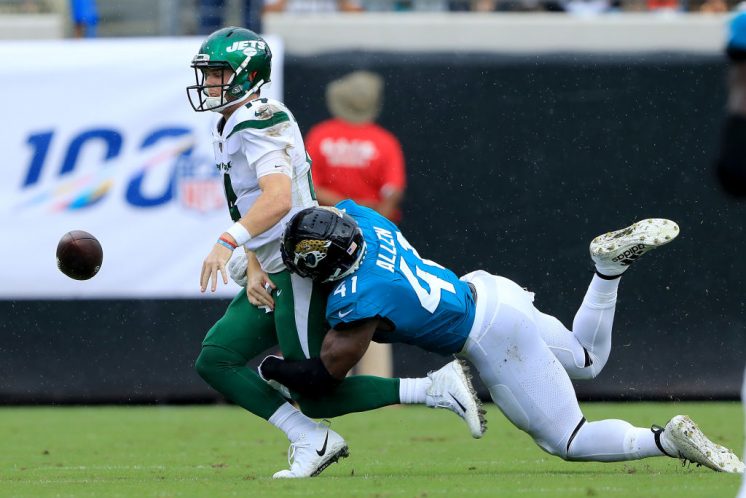 Or this one. Sam Darnold looks rattled right now, and there's nowhere near enough talent around him to save him when that happens.
26. Los Angeles Chargers last week: 27
That was an absolutely horrible game for the Chargers to win. They didn't deserve it, it might have saved the jobs of coaches who don't deserve it, it worsens their draft position in a year where that might be massive (remember, Philip Rivers has an expiring contract), and it improves the Raiders' draft position (remember, they own the Bears' first-rounder this year via the Khalil Mack trade).

Go up a spot not because they won but because that didn't stop them from firing Ken Whisenhunt on a Monday night.
27. Tampa Bay Buccaneers last week: 25
This team is one of the reasons why the Chargers' draft position is so important.  There is no way the Bucs will not be chasing a quarterback— perhaps with desperation—this year.
28. New York Giants last week: 28
Leave it up to David Gettleman to have a 2-6 team buy at the trade deadline. Of course it was for a 300-pound defensive lineman, who else would it be for?
29. Cincinnati Bengals last week: 29
Well you came to London and at least played well enough for long enough to force Sean McVay to dive into his box of tricks. You get to stay out of the bottom three and you stayed in the notional #1 draft spot. The hype for the Tank Bowl Championship Series title game in week 16 continues to grow.
30. Atlanta Falcons last week: 30
At least you scored plenty of garbage-time points?!?
31. Washington last week: 31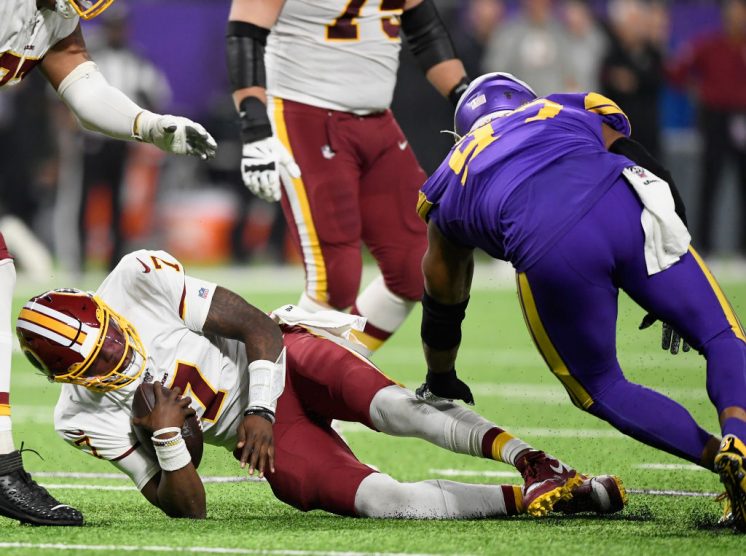 Remember the sudden suggestions Daniel Jones might be better than Dwayne Haskins? Turns out they may have been right. About Haskins.
32. Miami Dolphins last week: 32
Seriously, why are you starting veteran tank saboteur Ryan Fitzpatrick instead of evaluating Josh Rosen in this of all seasons? Even if you've done all the evaluation needed to ascertain Rosen is a bust (and you have, and he is), at least let him carry you to the objective you blatantly had this season! Still, at least you got out of that 14-0 hole for a clutch loss, albeit against a team you could afford to lose to given you own their first-rounder.
---