The Cutback: What If Chip Kelly Got Mariota?
Sports tend to be seen as about physical excellence, and not incorrectly at that. But very often, they are about decisions. Especially a sport where every single play involves one person making a decision on the play call at one end, another making a decision on the play call at the other, and then 22 other decisions made by players on the field. Who those players are is itself another decision made with the play call… and who is even available for that is the product of decisions made collectively by any number of people in the offices of team after team.
Some of those decisions mean more than others. Sometimes, that's made obvious in an instant. Other times, it takes years before it's even possible to wonder what would've happened if a different decision had been made. Either way, in a sport defined by decisions, some decisions define the sport.
This is a series about those decisions, and how they could have changed the game and how we see it.
This is The Cutback.
We begin with a look back at the biggest trade in NFL history that never happened.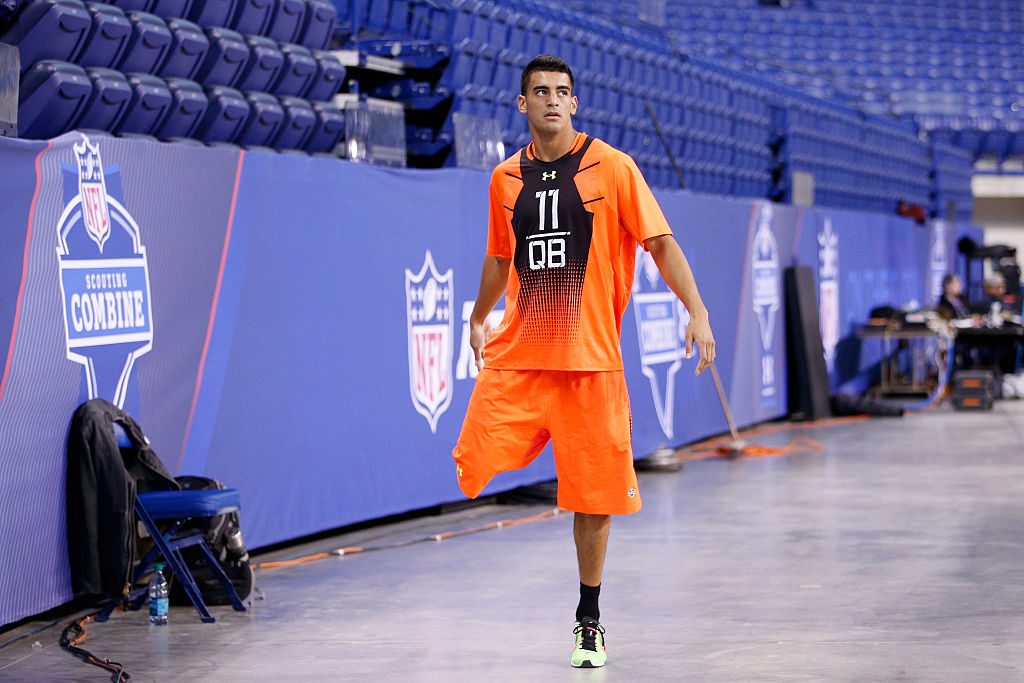 The scenario: April 2015, Philadelphia/Nashville/Chicago
As the 2014 NFL season wound down, all the talk amongst fans of its worst teams were of the hope bought by much-hyped quarterback prospects Jameis Winston and Marcus Mariota. Two very different players – the big pro-ready pocket passer whose astonishing redshirt freshman year gave him surefire top-pick status before he regressed slightly on the field and was hit by controversy off it, and the quiet dual-threat who propelled a turbocharged archetypal collegiate offense to terrifying heights. Both had a Heisman Trophy to their name.
Winston's Florida State and Mariota's Oregon met in the Rose Bowl Game that doubled as the first ever playoff semi-final, Oregon romped to victory with Winston producing the funniest fumble-six in the history of the sport (pushing the butt fumble to number two), and that really should have been the end of the argument.
But then Oregon lost the title game 42-20 to an Ohio State team that entered as seven-point underdogs, and it started to become clear that the Tampa Bay Buccaneers – who shamelessly tanked their final game to secure the top pick – would take Winston.
This left the Titans de facto on the clock with the second pick. They almost certainly needed a quarterback; their QB options at the time were Zach Mettenberger—a poor man's Ben Roethlisberger taken in the sixth round in 2014—and Charlie "Clipboard Jesus" Whitehurst. But they also had Ken Whisenhunt as head coach, which was universally seen as a dreadful fit for Mariota's style… and the Eagles had Chip Kelly as head coach, and by now de facto general manager too.
That would be the Chip Kelly who created Oregon's warp-speed offense to begin with, Mariota being its pilot when Kelly left. Dropping trades like a particularly excited Madden franchise mode player, Kelly seemingly reimagined the entire Eagles roster on the fly, and the widespread assumption was that he would make a run at Mariota, even from the distant starting point of the 20th pick… and despite having given up a 2015 second-rounder to "upgrade" from Nick Foles to Sam Bradford, who was widely speculated to have been picked up purely as a trade chip for Mariota!
Add in Whisenhunt's ties to Philip Rivers – who was known to have reservations about moving with the Chargers to Los Angeles and would have had a homecoming moving to Tennessee (he was born and raised in Decatur, on the Alabama side of the border with Tennessee) – and you had two possibilities for one of the biggest trades in NFL history.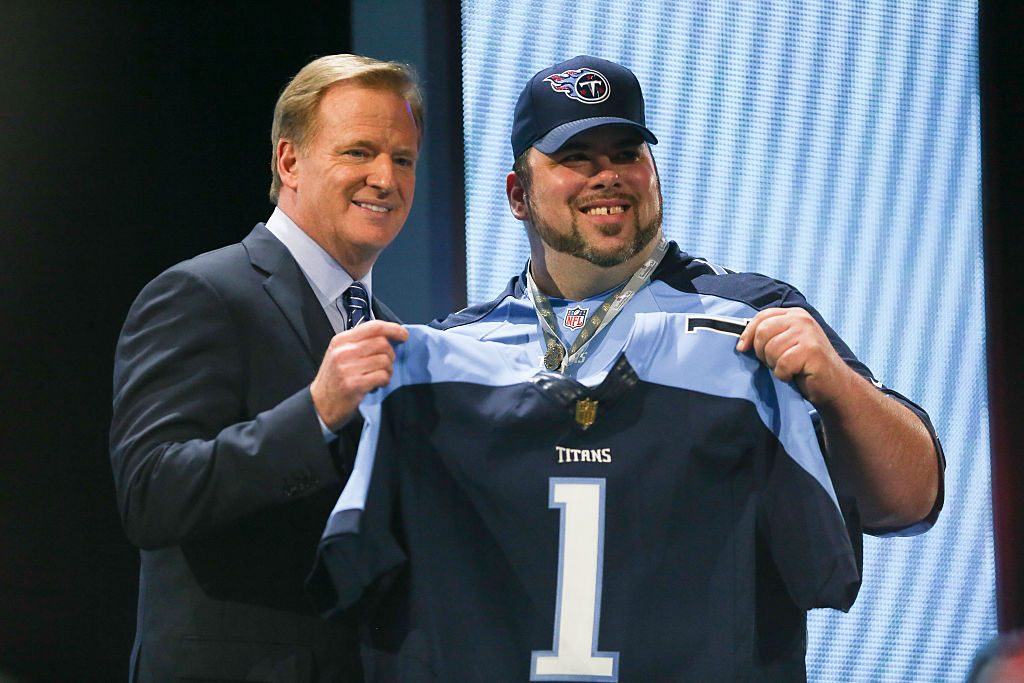 The moment: the Titans take Mariota
Neither of those possibilities came to pass.
The Titans burned through over eight minutes of the ten they had on the clock, but they kept the pick and took their quarterback.
A report just before the start of the draft from NFL Network's Ian Rapoport suggested they turned down one of the most audacious trade packages ever seen:
What package are #Eagles talking about to go to No. 1 or No. 2? Two 1st rounders, a 3rd rounder, Fletcher Cox, Boykin, Kendricks, more. Wow.

— Ian Rapoport (@RapSheet) April 30, 2015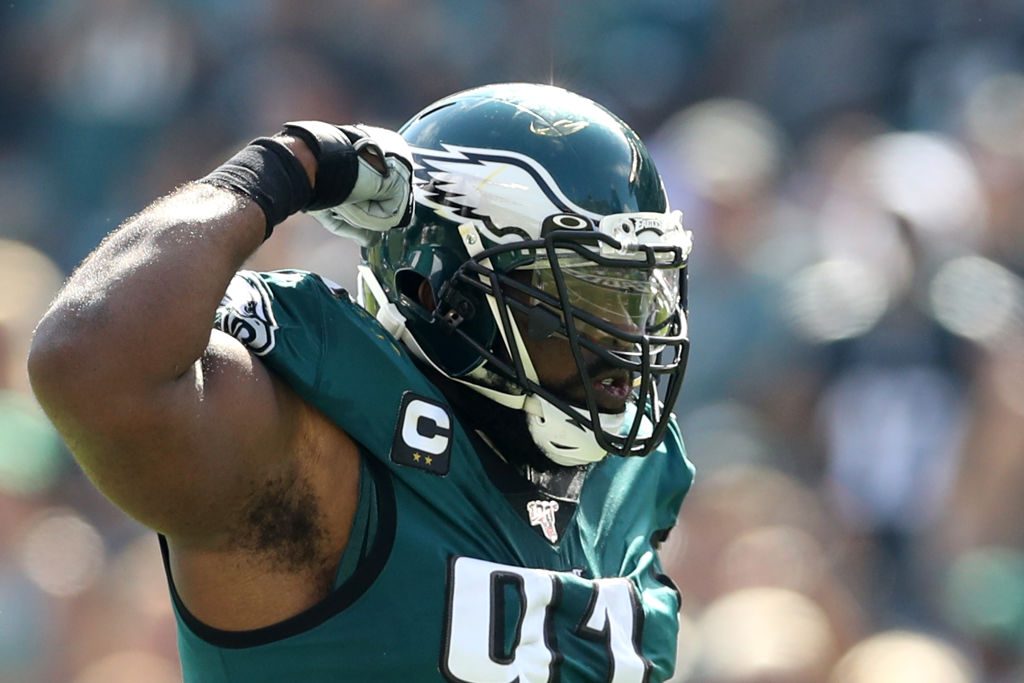 The alternate history: the Titans accept Kelly's megadeal
Let's assume the well-connected Rapoport really was reporting an actual trade offer. If it actually got accepted, it looks a bit like this:
TRADE: Tennessee Titans trade pick #2 to Philadelphia Eagles for pick #20, pick #84, DE Fletcher Cox, LB Mychal Kendricks, CB Brandon Boykin, and 2016 first-round pick
Where does that leave the Eagles? They're down a significant player on all three levels of their defense, but at least they have a quarterback who knows the system and fits it like a glove. Already a team that got into shootouts on sheer play volume and aggression on both sides of the ball (the 2014 Eagles defense leaked yards and points but were actually the top-scoring fantasy unit thanks to their volume of turnovers and touchdowns!), this would have made them even more committed to Plan A. It might even have worked.
Except, as we know now, the NFL caught up with Plan A. The Kelly offense was deciphered, became utterly stale, and was found out again at subsequent stops at both the Niners and back in college at USC. The Eagles would have been a hollowed-out shell of a team with this trade, instead of one that could build a Super Bowl winner within three years of it not happening. While Kendricks was a rotational player after Kelly moved on and Boykin did get traded by Kelly (for pennies on the dollar at that) to the Steelers, Cox was an absolute cornerstone of the 2017 championship team.
And if Mariota failed here? We'd assume he'd fail everywhere. Given the evidence out of his actual situation in Tennessee, we might have been right.
The Titans, for their part, enter this alternate reality with an elite defensive line, useful defensive depth, but no quarterback. (The 2015 QB class had paddling-pool depth, so Mettenberger would have started that year and likely not been great.) It's not clear if they'd have made good use of their two bonus 2015 picks – they turned their actual next pick of the draft into chronic underachiever Dorial Green-Beckham (who'd later get traded to the Eagles!) and followed that with an offensive lineman, and none of the offensive players who actually went between the Eagles' pick and the Titans returning atop the second round have had particularly good careers.
But they'd have Cox, and they'd have had a bonus first-rounder in 2016 – which, if the Eagles truly crashed and burned, could have been a high one. Perhaps they'd have traded up for a quarterback the following year.
All in all, though, it's safe to say this trade would have been a net loss for both teams.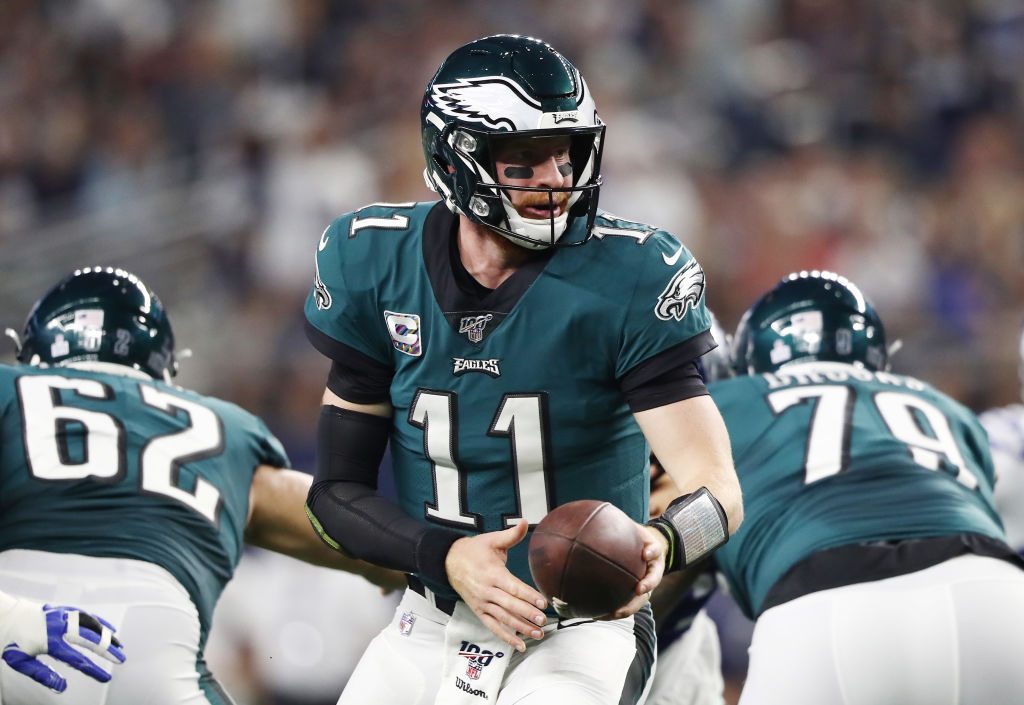 Appendix: the trades that did happen
Oddly enough, the Titans and Eagles were involved in QB megatrades atop the next draft!
But it was two separate moves this time. The Titans tanked their way to the #1 pick and promptly flogged it to the Rams, who coveted California kid Jared Goff as the face of their relocated franchise and gave up a haul of picks that was converted in part to Derrick Henry and Jack Conklin. The Eagles then moved up to #2 for Carson Wentz, who has definitely worked out better than Mariota – he was an injury away from being the NFL MVP in his second season.
These trades even intertwined; one of the picks the Titans received from the Rams was that second-rounder from Chip Kelly's Bradford trade the prior year, and the Titans also traded back up in the first to take Conklin with… the pick the Eagles traded up from for Wentz!
The Goff-Wentz QB duo were widely presumed worse than the Winston-Mariota combo of the previous year. But here we are in 2019, and it's the exact opposite: Goff has been to a Super Bowl, Wentz has a ring (even if he was injured for the title run), and both have their second contracts. Neither Winston nor Mariota do, and neither even look like getting one – in fact, when their teams meet this week, Mariota won't even be the starter, benched for Ryan Tannehill.
The overall theme of this entire trade story? Picks are as good as the players they turn into, and whether we like it or not, nobody can truly predict that.
Would Mariota have had a better career in Philadelphia?
Duck yes!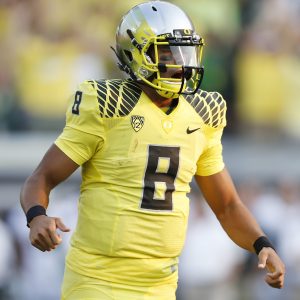 Duck no!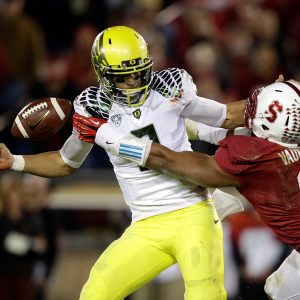 ---