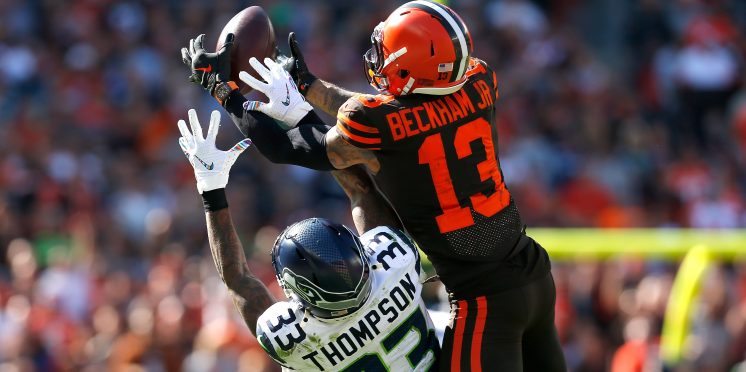 Fantasy Football Primer – Week Eight 2019
That was a frankly ridiculous week. This season as a whole has been full of surprises, to understate it, but week seven was definitely another wild one. Two of the top three players on the entire week were very likely on someone's bench in your league, and the rankings at every position except tight end look absolutely ridiculous. So, let's talk about what the hell went on, and then look ahead to Week 8.
Week 7 Standouts 
Aaron Rodgers – No brownie points for seeing this one coming, but what a performance. With Oakland in town it was clear as day that Aaron Rodgers should be the game plan in this one, even without all the receivers he'd hope to have. The Raiders' run defense is very solid, but the passing defense is shambolic, and A-Rod proved it to the tune of 44 fantasy points. The Packers signal-caller put up 429 yards and give passing touchdowns, and even added another rushing score. This was a dominant performance, and over 14 more points than the next best QB, Kirk Cousins.
Marvin Jones – The first of our 'wait what' performances comes from the Detroit Lions WR2 Marvin Jones, who absolutely exploded against the Minnesota Vikings even though they lost the game. Jones pulled in four receiving touchdowns on 10 receptions. This absurd stat line also featured 93 yards, which concluded his 38.3 fantasy point (all points listed in Half PPR) afternoon. Matt Stafford and Jones just couldn't stop connecting in the end zone, and the mixture of needing to try and keep up with the Vikings and an injury to Kerryon Johnson allowed for them to just keep scoring. If it wasn't obvious, Matt Stafford was another standout, putting up 28.6 points himself in the loss. Marvin Jones has now become the third ever wide receiver to have multiple four touchdown games in his career.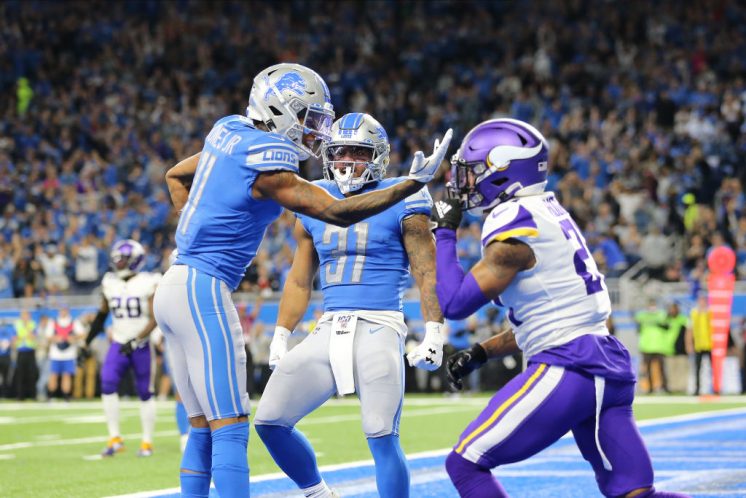 Latavius Murray – Shoutout to Josh Jacobs and the Raiders for breaking Chicago. The fourth best player on the whole week in Half PPR, Latavius Murray had an incredibly successful day at Soldier Field, putting up 119 yards and scoring a pair touchdowns. He also added a very respectable five receptions for 31 yards. Murray's 29.5 fantasy points were a very welcome addition to anybody who included him in their lineup. The thing that I really appreciated about this performance was we knew Alvin Kamara would be out, so we could all start him and not get burned. That last comment definitely has no relation to the next standout of the week.
Chase Edmonds – I'm mad. If you own David Johnson you should be mad, too. I'll rant more about this in the let downs section, so for now let's focus on the running back who did something for the Cardinals this week. When I say something, I of course mean rush for 126 yards and score three touchdowns. That is what Chase Edmonds did against the New York Giants, resulting in 34 fantasy points that were almost certainly on your bench. I still can't believe this, but here we are. Credit where credit is due of course, Edmonds was an absolute beast, but basically nobody used him.
Zach Pascal – Wow. This was the most random of all standout performances, but also one of the most impressive. Pascal put up a very impressive six receptions and 106 yards for two touchdowns against the Houston Texans. Jacoby Brissett had a great game but Pascal had the biggest fantasy week on the Colts, and his 25.6 points was also good for the second best WR performance on the week behind Marvin Jones.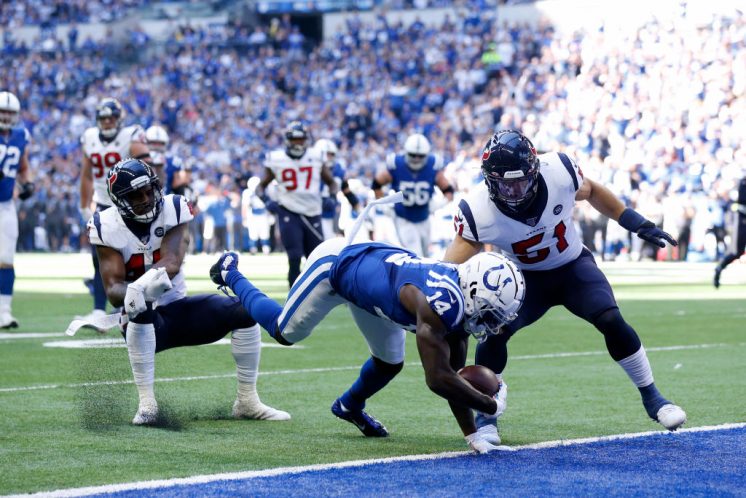 Week 7 Let Downs 
David Johnson – Well, well, well. We got trolled guys. The Arizona Cardinals announced that their star running back (and fantasy stud) David Johnson would be active, healthy and "starting" against New York. They weren't lying when they said he'd be starting – not lying, but trolling. David Johnson played on three offensive snaps in the first half, and he carried the ball once for two yards. Head Coach Kliff Kingsbury can say whatever he wants, but this was absurd. If he isn't healthy enough to play, don't start him for three reps then bench him, please. The possible tactical advantage of telling the opposition that your superstar is starting has some substance in theory, but it really screwed over owners of DJ in fantasy and equally so the people who left Edmonds on their bench.
Devonta Freeman – The first of my sits of the week from the last primer article proved me right when he was ejected after just seven rush attempts and two receptions, upon which he collected just 3.5 fantasy points. Throwing a punch at Aaron Donald is never a good idea, but after a less than ideal (for fantasy owners) 3.5 points. For what it's worth, he wasn't doing that much even before the ejection with just 25 all-purpose yards.
David Montgomery – Another one. Another sit of the week for me, David Montgomery might not even be a startable player at this point. In Week five his touchdown salvaged a mediocre week, and continued the trend that if you don't get a touchdown you won't get double digit points. Coming off the back of his bye I warned to avoid Montgomery because the matchup was so tough for rushing, and then they only gave him two carries. 19 scrimmage yards was bad enough, but his fumble even managed to wipe that work out, leaving him with just 0.9 points.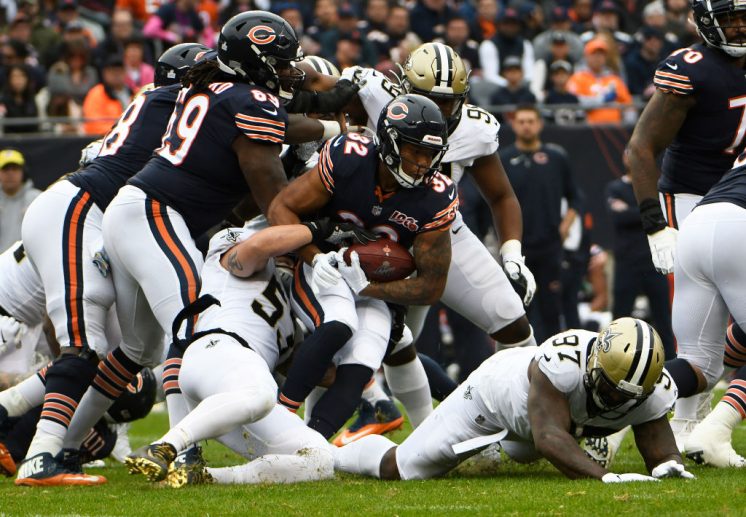 Kenny Golladay – This is a weird one because obviously his teammate absolutely dominated, but Kenny Golladay don't care. He only got two targets, and although the one reception he did pull in turned into 21 yards, that's nowhere near what you'd expect of Kenny G on a weekly basis. The Lions' star receiver played over 80% of the snaps and still did literally nothing fantasy wise. You can't blame Matt Stafford, to be fair, because Jones was doing so much on his own, but still – a rough week for Golladay. Don't panic.
Evan Engram – I have no idea how, but somehow Evan Engram didn't do anything against the Cardinals. How is that possible? The Cardinals are the worst team against fantasy TE's and yet somehow, he put up just 1.1 points. The athletic tight end got five targets and only turned it into a single catch for 6 yards. This performance will have annoyed DFS players even more than re-draft, but either way he was a huge let down.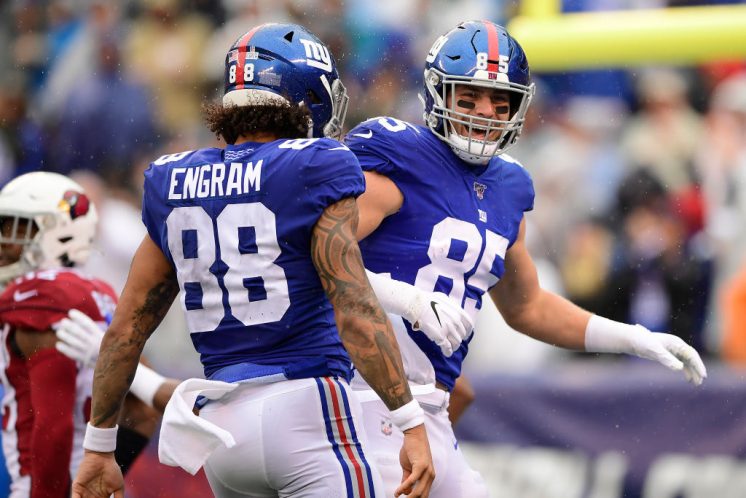 Week 8 Starts of the Week 
#Dolphinwatch – This is hilariously one of the worst Dolphin-based starts of the year, as the Pittsburgh Steelers will be hosting Miami on Monday Night Football. The Steelers aren't really a very good starts of the week subject because you should probably only play JuJu Smith-Schuster and James Conner, and you would probably be playing those guys anyway. You could go for Mason Rudolph and/or Diontae Johnson if you're really in need, but I'm not overly excited.
John Brown – Off the back of a very respectable week in which Brown put up 16.8 points against Miami, the Bills will actually face a team that is – somehow – an even better matchup. The Philadelphia Eagles are coming to town in Week 8 and that defense is about the most prominent funnel defense you'll see that forces you to pass. They will have to throw the ball to try and win this game, and John Brown has the talent to absolutely dominate this secondary. I'd start him wherever I can. Also translate this to Josh Allen, because I think this game is going to have to be all about the passing game if they can beat Philly.
Kenny Stills – Bye weeks are here, some star receivers are injured – most importantly Will Fuller – and you need to get a new guy in to start? Kenny Stills is your guy. This week he is playing against the Oakland Raiders, who are an awesome matchup because their offense is good, their run defense is good, and their pass defense is bad. While DeAndre Hopkins is going to be a big benefactor, he will also be a game plan focus, and Stills can assume the deep threat role against a pretty sparse secondary.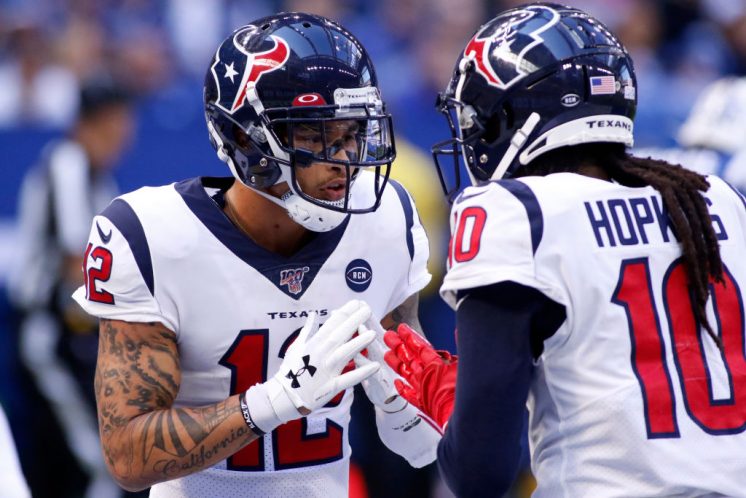 Week 8 Sits of the Week
Odell Beckham Jr. – It's frustrating, it really is, but it's as simple as this – I am sitting every single Cleveland Brown except for Nick Chubb. Odell BeckhamJr.  is the only receiver that people are likely to be tempted to use, but I'm telling you it's not a good idea. He will be covered by Stephon Gilmore and they will be locking him down in whatever way they can. Belichick will undoubtedly be putting the game in Baker's hands as much as he can, but the floor for OBJ this week is literally nothing. If he was playing well this season you could at least just bite the bullet and go for it, but we haven't seen anything from him. It's just not worth it.
Melvin Gordon – I have been as far from impressed as I possibly could be since Melvin Gordon returned to action for Los Angeles. The Chargers' offense has actually been worse since he returned, and now he is going up against the Chicago Bears. It's easy to react to the fact that the Bears are now listed as a favourable matchup for running backs, but I think that it's a trap and if the Chicago front can return to what we expect, Gordon has absolutely no hope. If he scores a touchdown he will be okay, but Ekeler is still the safer option in PPR formats. Gordon is the guy who has no floor. I completely understand wanting to try and ride the wave of a downgraded Bears D, but I'm being careful, and if there is a decent option on your bench, I wouldn't be scared to sit Gordon.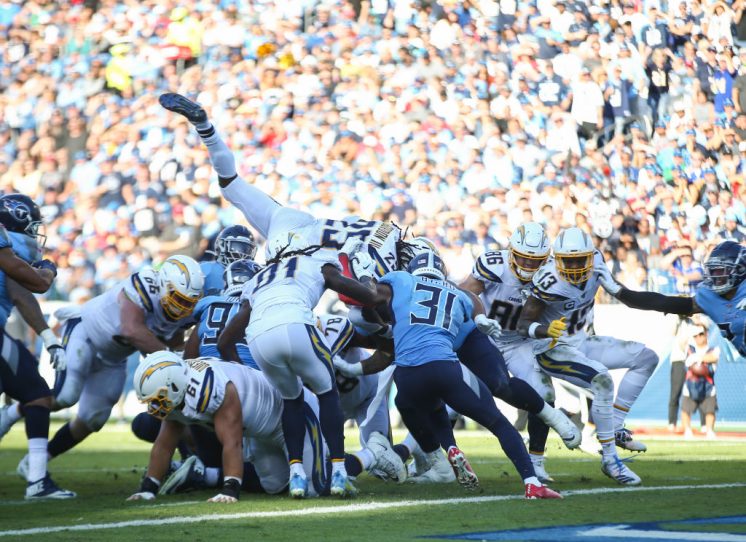 Bills Running Backs – I already spoke about how much I like the passing game and the way in which Philadelphia funnels your offense through the air by being so good at run defense and so bad in the secondary. This is the other side of my previous start of the week. While I'm starting the passing stars of the team, I am giving the running game a rest. Devin Singletary and Frank Gore have both been rostered by fantasy owners this season and will have been started plenty of times, but this week I'm letting them ride the bench. There are so many players I'd rather run out there in my flex than those guys. There's basically no reason I would start them this week.
Derrick Henry – This one is my weekly sit that a lot of people will just ignore. Feel free to do so, but I'm warning you that it's not going to be an easy week to say hte least. This week I'm sitting Derrick Henry. The Tennessee Titans have just rediscovered the ability to throw the ball, and they are now going into a matchup against the Tampa Bay Buccaneers. Everything I just wrote about the Eagles D, translate that to Tampa and you'll be able to understand this sit. The Bucs front' seven is absolutely dominant against the run – CC: Christian McCaffrey – and they're not exactly hot against the pass. This game will be a pretty pass-heavy matchup as a whole, and that really downgrades Henry, as he isn't a CMC type dual-threat. As a result, Dion Lewis might sneak on to the field a little bit more, and I think that Henry will need a touchwon to even put up the numbers you'd hope for from a player you drafted so high.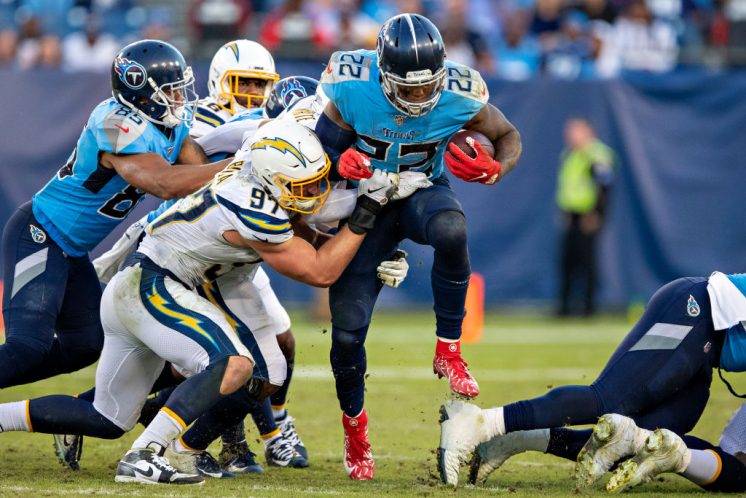 What to watch
Cardinals Backfield – One of the most frustrating things that happened last week was the explosion of Chase Edmonds after David Johnson started the game. Well if you thought it was bad when they only had two RB's on the roster, now imagine three. Alfred Morris and Zach Zenner were both signed this week, and so when people aren't fully healthy, there is now some real backup behind them. Obviously, there is a bonus that at least they won't pretend to start someone and you can bench them, but it still isn't good. Zach Zenner is a good receiving back directly shows the worries Arizona has about DJ and adds more depth if they don't want him getting re-injured. Watch what goes down this weekend and keep an eye on the situation for future weeks.
Josh Jacobs – Listed as questionable at the time of writing (Thursday), the Raiders' superstar rookie running back is going to be a player you want to start this week but who you need to keep an eye on his status Sunday. The matchup is a decent one, but Oakland's injuries on the offensive line and the running back need to be monitored.
Davante Adams – one of the most important players to keep an eye on this week is Davante Adams, the Green Bay Packers wide receiver who has been missing since he got turf toe more than two weeks ago. Adams hasn't been practicing, but it's possible he returns, and if he does you will want him in your starting lineup for sure. After Aaron Rodgers' huge performance last week, you can only hope that his WR1 comes to join the party this week in a cracking matchup against Kansas City.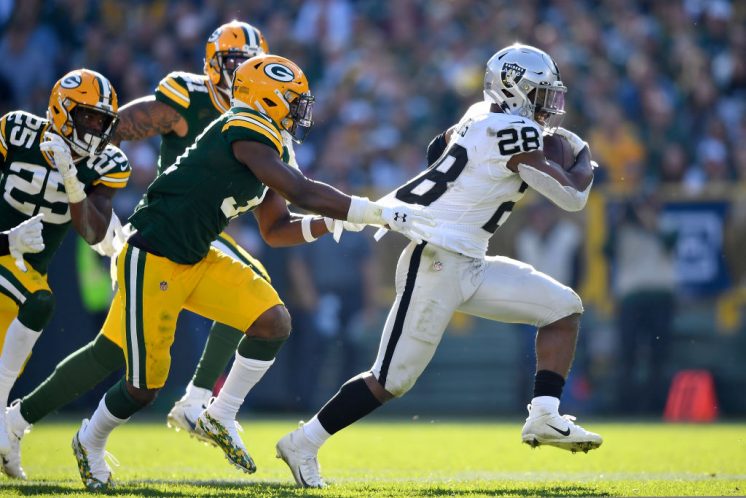 Patrick Mahomes – This is frankly absurd, and I think ill-advised is an understatement, but Patrick Mahomes actually might play this weekend. It's stupid and not necessary, but if he plays you have to start him. Like I said, it's dumb, but don't be even dumber.
Drew Brees and Alvin Kamara – Another couple of players who you will want to start in your lineup if they are playing, the Saints' stars Drew Brees and Alvin Kamara both have their status up in the air at the moment. New Orleans are facing the Arizona Cardinals, which makes the matchup one that Sean Payton could probably back himself to win without rushing anybody back. But as I said, if they're playing, start them.
Kareem Hunt [two weeks in advance] – He's back. Kareem Hunt will return to practice on Monday, and he is capable of playing again in Week 10. If he's been dropped onto your waivers, he might be worth a stash before everyone else realises he's coming back. If you have suffered from one or more running back injuries, Hunt's possible upside is at least worth a look, although honestly, I think Chubb has his position locked up.
---