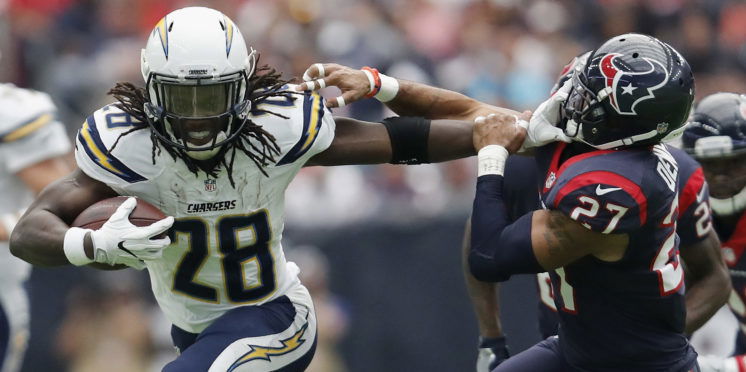 Fantasy Football Primer – Week 5 2019
Yet another week of fantasy football has passed and a lot has happened. Some big performances, some important news and awesome football games. We will look at who did well, who did not so well and the fantasy implications of everything that happened, ahead of Week 5.
Week 4 Standouts
Nick Chubb – Wow. The number one fantasy player on the week, Nick Chubb went absolutely bonkers against the Ravens in the Cleveland bounceback victory – with 183 all-purpose yards and 3 touchdowns for a huge 37.8 fantasy points (all points are half PPR). This wasn't just game scripted production, or nice volume, Chubb just ran that well. All three of his scores individually showed how elusive and patient the young stud running back is. The Browns needed that win, and Nick Chubb looked incredible. What a performance.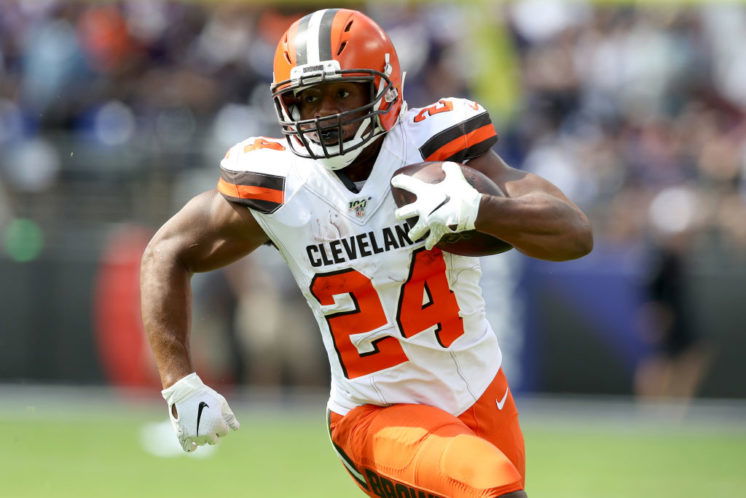 The Buccaneers – I already used up my once-a-week limit of 'Wow.' so now I'm going to just get stuck right in – this was a crazy game. I haven't done a standout for a whole team before but damn. Chris Godwin was the fantasy WR1 with 35.2 points – 12 receptions for 172 yards and 2 TD's – Mike Evans put in a solid effort too, with 89 yards and a score, and Jameis Winston was the QB1 on the week with 29.3 points. Ronald Jones also put 14.7 points up on the ground. If you didn't watch the game, watch the highlights. Sometimes if you want to find some fantasy scoring, you have to look at the score of the actual game – and when the final result is 55-40, someone is putting up fantasy points.
Jordan Howard!? – If you drafted Miles Sanders, I would like to formally apologise for writing this, but damn did Jordan Howard put up points this week. 31 fantasy points. Jordan Howard. There were some big performances from some of great players this week, but this was so surprising and random I had to mention it. Howard scored three times (2 on the ground and one through the air!) with 87 rushing yards and a rare 28 receiving yards. There is a very high chance that whoever has him in your league didn't actually start him but if they did, it paid off.
Bonus Standout: Thank you for everything Austin Ekeler – What a hero. Austin Ekeler is the real MVP. Anyone who drafted him has probably got three wins right now, as he was being drafted in the fifth or later rounds all summer, and now he is the RB2 in fantasy through four weeks, behind only Christian McCaffrey. This week I wanted to shout out Ekeler after what might be his last week of full workhorse volume. By the way, if you are one of the lucky Ekeler owners, don't just throw him to the wayside, he still has the ability to be an RB2, even when Gordon returns. The RB1 Ekeler might be gone for now, but oh what fun we had.
Week 4 Let Downs
Tom Brady – Sometimes being proved right is extra fun. I gave some advice to somebody I know that he really shouldn't play Tom Brady against the Bills defense, and I got proven extra right on this one. 3.7 fantasy points. Brady threw 150 yards and an interception, while the Patriots scraped out a tough win based almost exclusively on their defense. Buffalo's defense really is that good, by the way. Don't start a fringe player if they're visiting the Bills.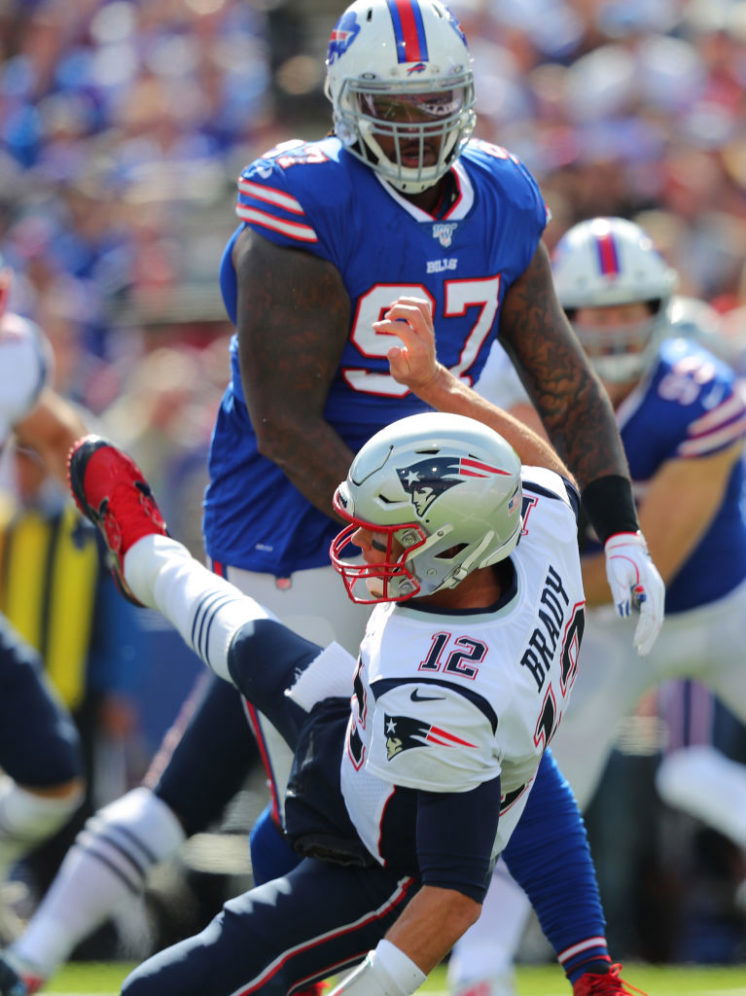 Odell Beckham Jr. ­– Even worse than Brady in terms of the impact it will have on your team, your fringe first/second round pick putting up an absolute dud is never going to feel good. But this felt outright weird to see. Not only did Nick Chubb absolutely explode this week, and the Browns won, the terrifying discovery was made that if the Browns can get ahead, it will be the Chubb show. Beckham only had 2 receptions and finished with 20 yards. Amusingly, he would have done a much better job had he completed the rather optimistic pass attempt he chucked up, but his owners are not happy right now, and their schedule isn't particularly exciting over these next few weeks, either.
Sammy Watkins – Sammy Watkins is one of the most frustrating players in the entire league for fantasy players this season. He went berserk Week 1 and has been absolutely average since then. This week he finally had the game that was actively below average. Nobody is going to complain at the 8 or 9 range, but this week he dropped down to just 4.9 fantasy points, after a fumble and an absolutely fantastic play in the end zone to strip him of a touchdown that would have made his week look fine. Top tip, though. Keep an eye on Watkins, as a potential post-hype trade target this week – if his owner is getting bored of seeing single digits, you might be able to bring in Patrick Mahomes' WR1 (on volume at least) for cheaper than he's worth.
Marlon Mack – The following statement is important: Marlon Mack didn't let your fantasy team down because he got injured. His absence for much of the fourth quarter came when Nyheim Hines mode (hurry-up pass heavy offense) was already firmly on the cards. The Indianapolis running back couldn't get it done, and he had over three quarters to put up points, and he didn't. The Raiders run defense is very underrated and they stopped Mack from giving his owner's the production they expected. Now, going into Week 5, we have to consider how that injury will affect him. Keep an eye on his status as he heads into a matchup with the Kansas City Chiefs – who will give a terrible game script for Mack.
Week 5 Starts of the Week
#Dolphinwatch – It's their bye week! We can play a whole entire week of fantasy football without our opponents stacking as many of Miami's opponents as possible!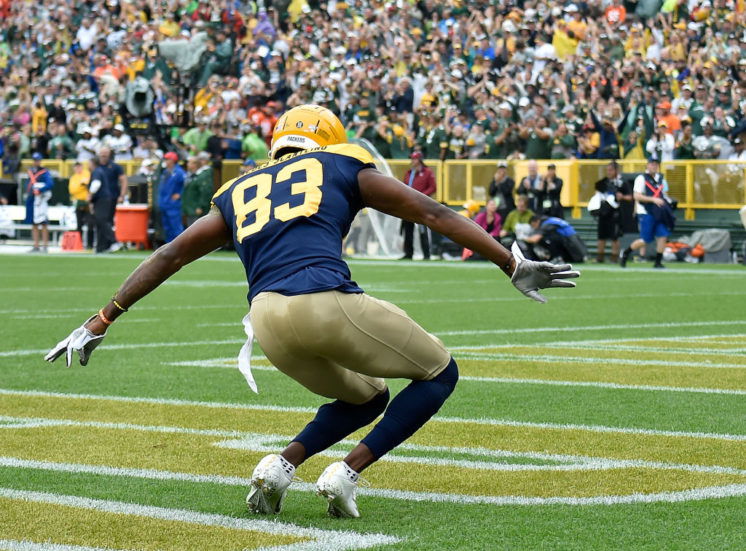 Marquez Valdes-Scantling – Depending on how many people of your leagues, there is a chance you already see Marquez Valdes-Scantling as a flex-worthy player, but right now he has a real upside with Davante Adams suffering from turf toe. MVS has already seen some very respectable target volume, even before the WR1 went down. His high of 10 targets (which he turned into 6 receptions) could go up if he gets a week or two without Adams, and he [and Geronimo Allison if you just want to see if you can steal some upside from a cheap receiver] should be more safe than he normally would be, as well as having more upside. Dallas is not an easy defense, but there is the real possibility that they can do enough on offense to force Rodgers to throw the ball.
Will Fuller – This is probably my favourite start of the week, not only is he the exact type of person you're making that weekly tough decision, do you want to put him in the flex/WR3 start? Will Fuller has so many air yards without actually catching the ball it is becoming ridiculous, all it takes is one deep bomb for a score and everything else is a bonus – he has legitimate weekly WR1 upside when Watson gets on the same page. I think this is the week.
James White – I am almost certain that James White's wife isn't going to give birth again this week, like 80% sure. In which case you can finally return James White to your lineup! While this matchup should theoretically be one which lends itself to the run, and therefore a running back more like Sony Michel, but the Raiders like to pass the ball, almost in a 'I can so I will' way, which I approve of. White is a player who's been on your bench for probably two weeks in a row and its time to get him back in, if you need that receiving floor in your lineup.
Week 5 Sits of the Week
Devonta Freeman – Obviously if you have this player on your roster, it is very possible you don't need this advice, but I think this game is going to be very pass heavy, on both sides of the ball. The Falcons have been unpredictable anyway, and there is a real fear in starting Devonta Freeman every week, but I think that it is worth the mention that Houston are having success at home, and I think it would take a player better than the Falcons have in their backfield to keep up with the Texans in their bounceback attempt.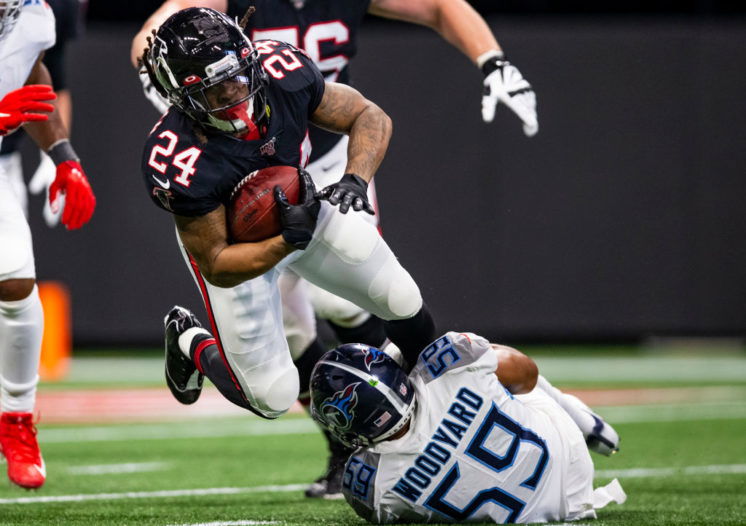 Terry McLaurin – This is one of the rare sits where you might not have to make the decision at all, as Terry McLaurin is listed as questionable this week, however I am including him to assure you that you don't need to burden yourself with the last-minute start/sit decision. The Patriots are dominating this year, and they are famous for taking away your best weapon, it is absolutely inarguable that for Washington, that weapon is McLaurin. If he isn't playing, the Patriots will have an even easier time dispatching of the disappointing Redskins.
Golden Tate – This isn't a tip to take someone out of your lineup so it is a bit easier to take the advice, if you have Golden Tate, in theory. In reality, however, he has been sat on your bench and waiting for this week, which makes it very tough to keep him out again. As much as we love to stash players and then getting that value when they come back, this match up against the Vikings isn't good. On top of the tough week he's returning to, it's not even clear what the role will be when he arrives. I would like to remind you that one of either Sterling Shepherd or Golden Tate will have to be playing outside on any play… Translation: either Shepherd or Tate is about to be uncomfortable and get a fantasy downgrade. I won't be starting either until I see what they want to do, and hopefully whichever one you own in fantasy wins the slot role.
What to watch
Chargers RB usage – A simple one to start here. This is our chance to try and get a valuation on the two Chargers running backs. Only time will tell how they plan on using Gordon, and will Ekeler's role now be bigger than it was last year? I'm very excited to see how this plays out.
JuJu Smith Schuster – Suffering with a toe injury, it isn't clear whether JuJu Smith-Schuster is going to play this week, and he hasn't been anywhere near as good as you would have hoped anyway, so you need absolute confidence that he's healthy if you're going to play him. Keep an eye on Sunday, because even after a disappointing September, you'd probably rather not get a 0 if he's a late decision to sit out.
Is Stefon Diggs going to play / get traded? – This situation is completely up in the air at the moment, but the Vikings actually have a good matchup this week, so if Diggs is playing you probably won't want to bench him, making this a really important check to make. Top tip, if you want to buy Adam Thielen, today is your last day to do it, because if Diggs gets traded the asking price will go up, and last week he had a rough game.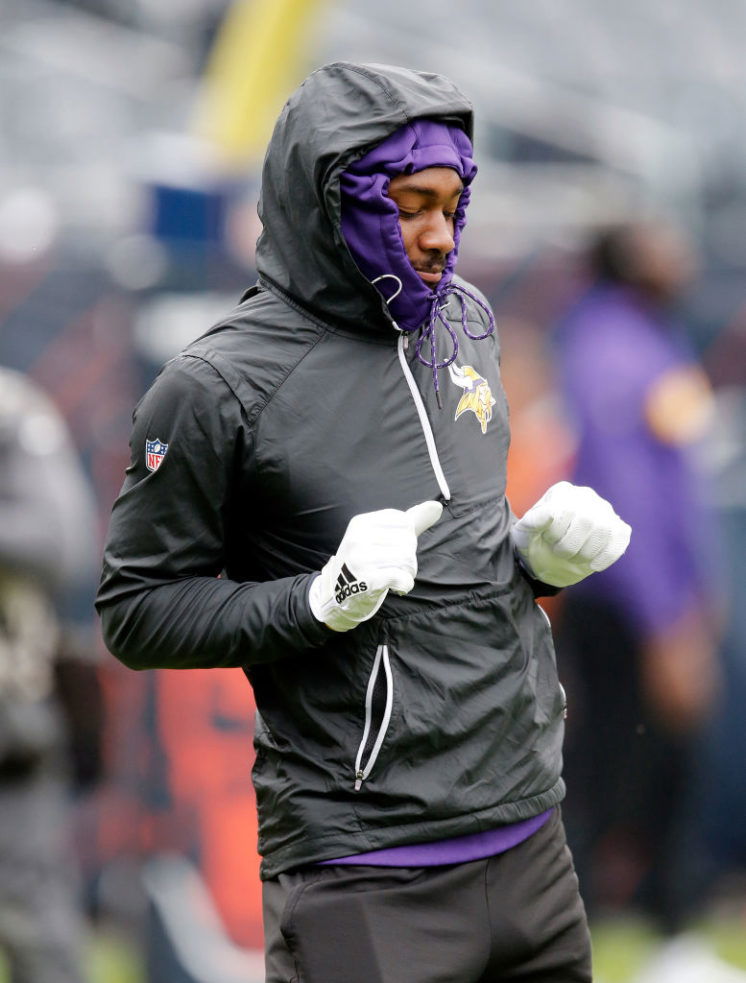 Questionable players – This week there are multiple guys just to confirm on Sunday to be playing. Sammy Watkins, Marlon Mack and Tyrell Williams are all question marks and it may well be a case of keeping an eye on them if you own them or one of their teammates. An example of this – if Nyheim Hines is in your pool or free agents, and Marlon Mack isn't playing, he is a genuinely good flex play in the pass-heavy game script against Kansas City. Keep an eye on all of your players' statuses and never let a 'Q' dictate what you do, find out what's going on and set your lineup accordingly.
Washington Quarterback – I'm joking.
Minnesota playcalling [in game] – This is actually a really big deal. If you own any single person from the Vikings, this week is a big week. As they face the very beatable New York Giants, immediately after their two star wide receivers have both called out the playcalling. They won't need to pass the ball to win this game, but if they choose not to I will be very interested to see what goes down. Thielen and Diggs want the ball, and this week I think they're going to get it. I hope that this team can be more balanced, and utilise more than just the skills of Dalvin Cook.
Josh Allen – This is looking like a Sunday confirmation, as Allen went through the concussion protocol this week and hasn't yet been locked in as the definite starter for the matchup against Tennessee. Josh Allen is one of the last QB's you'd have drafted without looking for other options each week, meaning if he can't play you need to pivot to a free agent – in one of my leagues I'm running Andy Dalton out there and just having to roll with it.
Returning players – Possibly the most important ones to watch here, a few players who haven't played yet are returning from their respective suspensions: Golden Tate for the Giants, Chris Hearndon for the Jets and Benjamin Watson for the Patriots. None of these are a locked in first week start, but all have the potential to be at least rosterable and so you need to keep an eye on how they do and their roles.
Saquon Barkley and Tyreek Hill – Two elite players who have returned to practice but are still not quite ready. I am absolutely terrified of Saquon getting re-injured but it's really important that when he does return (I'm predicting next week) he is in your lineup. Tyreek Hill is closing in on a return too, however he has had more time to recover. Both of these may very well be back in their starting lineups next week, and will be a massive boost for their owners. Top tip: if you picked up Wayne Gallman, and hear that Saquon's starting again, don't drop him – if Barkley is getting rushed, he may still be worth holding for a week or two longer.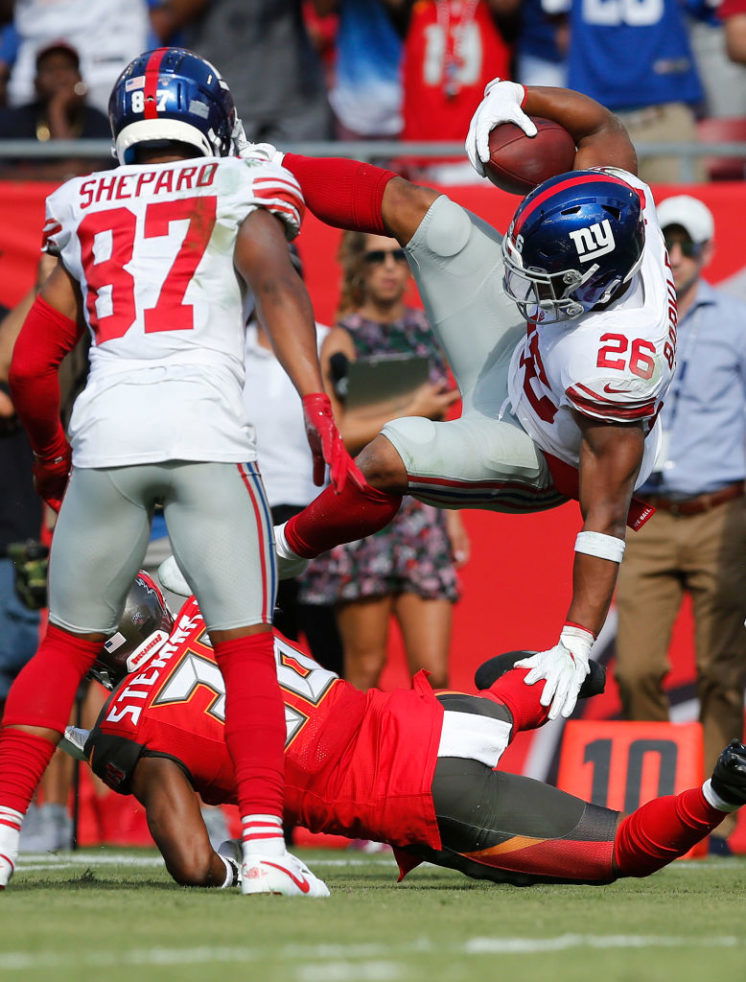 ---