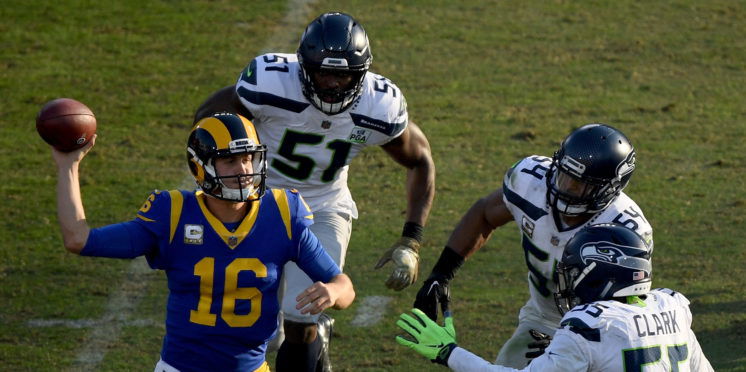 Walking The Lines – Week Five
Allow me to introduce the best 11 seconds of my life to you.
YouTube: Robert Alford Pick 6 Off Tom Brady! | Patriots vs. Falcons | Super Bowl LI Highlights
I'm a very lucky guy. I have had a lot of great experiences, and there are a ton of great people in my life. It's not a comment on my life being bad when I say Robert Alford's pick-six to put the Falcons up 21-0 in Super Bowl LI was the best moment of it.
It's an indictment on sports and the effects it can have on people, especially myself.
It's week five of the NFL season, and frankly it's one I've been dreading since the schedule was unveiled in April. My Atlanta Falcons will be playing in Houston this Sunday for the first time since February 5th, 2017.
I care about the Falcons a great deal less than I used to. I still care plenty, but I don't have the same obsessive quality as I do for the other sports teams in Atlanta, especially the baseball team. Some of it has to do with realizing it wasn't good for me, some of it is apathy towards the direction of the franchise, and a lot of it is just the "if you don't laugh, you'll cry" mindset I have.
But even in my depleted state of fandom, hardly a day goes by where I don't replay February 5th in my mind. I'm fully aware of what happened after it and how it was rendered ultimately meaningless in the context of the Super Bowl, but Alford's pick-six will always stick with me.
There are exactly 11 seconds between when Alford intercepts the Tom Brady pass and when he crosses the plane. I know that because I've watched it so many times over the last 2.5 years.
I have never felt anything like those 11 seconds. Not just in sports, but in any aspect of life. I seriously doubt if I ever will again. I'm not even sure how to properly describe it. Raw euphoria. Unadulterated happiness. I realized something I had been dreaming of for literally as long as I could remember might actually happen. And the entire realization came in one 11 second burst.
Sports are weird in that way. We say sports are our release from the stresses of daily life, but it's really inverted. Sports are one of the stressors in your daily life, and they will give you a release when they feel like it.
It's a cruel illusion of control. That you somehow think you can take your mind off your problems by watching sports, and you are now controlling your time. You escaped to your release, and now you're watching hoping for a release within that release.
But when you get that moment, savor it. Never let it go. It's the reason you watch sports. Enjoy it with people you care about.
My personal moment lasted 11 seconds. I was released from everything bad in life for exactly 11 seconds, and then whisked back into it when James White crossed the goal line in overtime.
But results be damned, I'll always have those 11 seconds Robert Alford gave me last time the Falcons played in Houston.
Hopefully all of you can find a few seconds like that with your teams this season. And if your release revolves around winning some bets on picks against the spread, it's time for me to try to help you with that.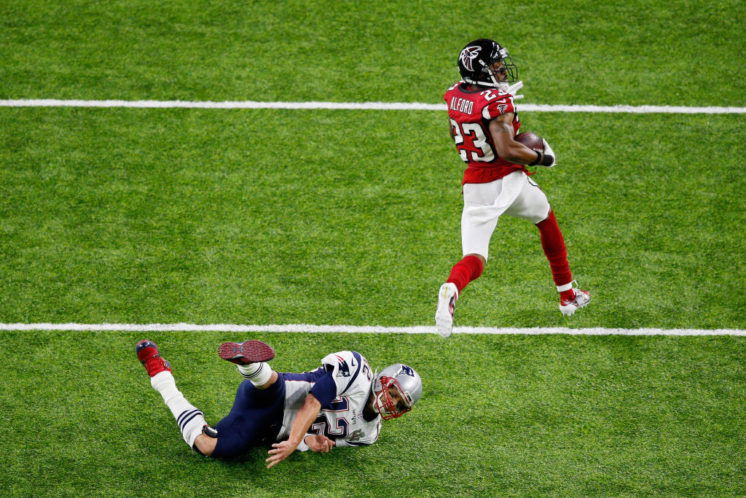 ---
All lines are consensus lines from The Action Network as of Wednesday night. Picks are in CAPS.
Last week: 9-6
Season: 33-30
LOS ANGELES (+1.5) @ Seattle
Like Al Yankovic, the NFL is weird. Sometimes you just have to accept that without reading too much into it.
The Tampa Bay Buccaneers hanging 55 points on the Rams in Los Angeles was very abnormal, but it was one game. An awful game for the Rams, but it was just one game. The NFL is just an unpredictable league with a ton of parity, and it produces wacky games like that. Just ask the Saints, who lost 48-40 to those Bucs at home last year and still finished with the best record in the NFC.
I feel like what happened last week is skewing the spread a little further towards Seattle than it should be. And even last week, the Rams only gave up 88 yards on the ground in that 55-40 loss. The Seahawks are all about establishing the run, much to the chagrin of my colleague Joe Hulbert. You're giving me one of the best teams in the NFC, with points, in a charged up rivalry game where they will be desperate to bounce back and make a statement. I feel good about going with the Rams here.
Buffalo @ TENNESSEE (-3)
You're basically asking me to throw a dart at a board while blindfolded and hanging upside down from the ceiling, but I did my best.
The Titans are the most confusing team in the league. They're sitting at 2-2 with a great win over the Browns and a game where they didn't even look like an NFL team against the Jaguars mixed in. Marcus Mariota's performances are fluctuating from week to week more than Chip Kelly's career did from Oregon to the NFL.
The Bills are 3-1 with three wins over bottom-feeders and one loss to the best team in the league. Who are they? A team with legitimate wild card aspirations, or one who took advantage of a soft schedule to rise to a fast start?
One way or another, it will be a very revealing game. It was my toughest pick of the week, but what swayed it for me was the Titans getting Taylor Lewan back from his four-game suspension. The Titans are fifth in the league in sacks allowed, only behind Arizona, Cincinnati, Miami, and Houston. Yikes. Getting their starting left tackle back should do a lot to remedy the situation, and sneak them past Buffalo.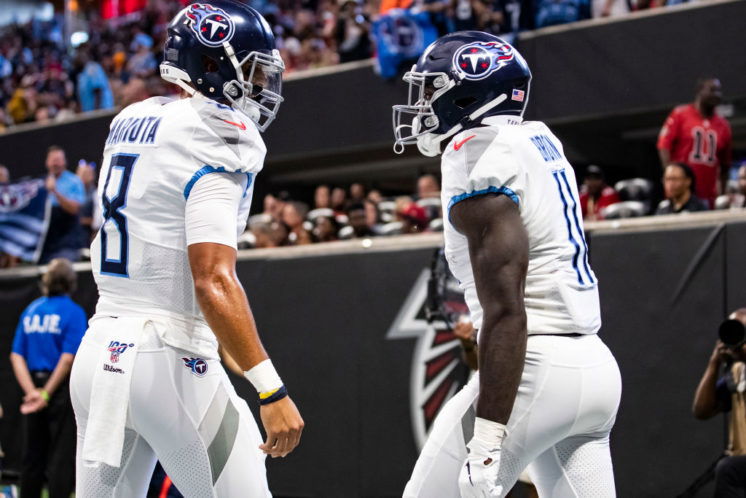 Atlanta @ HOUSTON (-5)
I got most of what I wanted to say about 28-3 and this return trip to Houston out of the way in the intro, but I do still have one piece from that day to share.

This is Ross. He is another writer here at the site. He tweeted prematurely. Don't be like Ross. Always wait for the clock to hit 0:00 before sending a tweet like this and jinxing one of your friends.
Alright, back to the present. And it's pretty grim for the Falcons. They're 1-3 after getting embarrassed at home by the Titans, and that win over Philadelphia really does look like a fluke now. The Texans dropped a home game against an NFC South opponent last week, and it won't happen two weeks in a row.
Also, the Falcons are 7-20 vs. AFC opponents since 2013. Yes, that's a real stat. It doesn't seem like it could be, but the Falcons never fail to defy logic of just how bad things can be. I'd probably take this spread as high as Houston -283 the way Dan Quinn's team looks on defense. I'll take Houston to drop a bomb here and cover by way more than five points.
BALTIMORE (-3.5) @ Pittsburgh
Again, this is a kneejerk reaction from Vegas, the AFC version of what you'll see in the Rams-Seahawks game. Baltimore is being sold short because of a ghastly performance last week, but one game should not make the spread this low. It's an emotionally charged rivalry, and one the Ravens will be desperate to have.
Back in the day, this was one of my favorite games to watch. I just think back to Troy Polamalu and Ray Lewis leading unbelievable defenses. It felt like every game they played ended 13-10, but you were never bored. It was truly the best rivalry in the NFL for about half a decade when both sides were at their peak.
On Sunday, I see a return to this hard-hitting rivalry. Well, for the Ravens. The Steelers probably won't be doing much hitting as Baltimore runs through them and scores. The Ravens will prove last week was an aberration with a big road win led by the defense.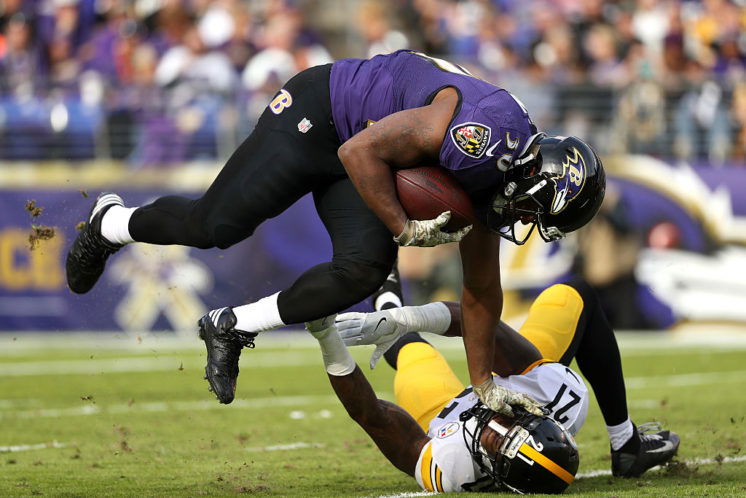 NEW ENGLAND (-15.5) @ Washington
New England is very good. Washington is very bad. That's it. That's the analysis.
Every week I take the section about Miami's game to talk about a college spread. This week, with the Dolphins on their bye, I'm putting it here. It's a huge matchup of 5-0 SEC teams in Gainesville, as the No. 7 Auburn Tigers invade The Swamp to take on the No. 10 Florida Gators.
If a game ever existed where you wish you could have a time machine, it would be this one. 2008 Tim Tebow vs. 2010 Cam Newton would be appointment viewing, but as it is we have Bo Nix vs. Kyle Trask with Auburn laying a field goal. I'll take the visitors to cover that. The Gators have already pulled out a couple close wins, and they are fortunate to be 5-0. I think the luck runs out as the Gus Bus races past Florida to improve to 6-0.
JACKSONVILLE (+3.5) @ Carolina
Welcome back to another edition of "The Spiderman meme as an NFL game" here in Charlotte. Both teams started 0-2. Both are now 2-2 after stealing road wins in the final minutes last week. Both have backup quarterbacks. Both played an early-season Thursday night game. They have a teal/blue color in their scheme. And they are both cat mascots!
In all seriousness, these two teams have had very similar starts to the season. It's a difficult game to get a read on, and I'm not surprised the Panthers are sitting at -3.5 with basically just the standard three points attached as the home team.
If you had told me before the season I would be genuinely intrigued by a game between Gardner Minshew and Kyle Allen, I would ask you why the sports universe was so dead in mid-August that I was watching preseason football. But no, this is somehow a regular season game, and a pretty fun one.
I'll ride with Minshew Magic and the points. I just think this is going to be a very close game one way or another. Three out of Carolina's first four games were decided by one possession, and the Jaguars have played two contests within a margin of two points. This margin will be decided by a field goal either way, so I'll take the Jags at +3.5.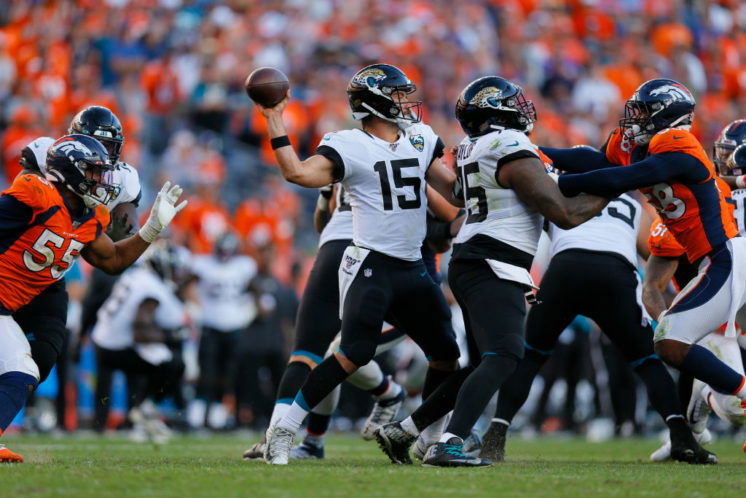 Arizona @ CINCINNATI (-3)
A casino in Las Vegas at dusk.
Oddsmaker 1: Alright, what's the next game?
Oddsmaker 2: Arizona @ Cincinnati. What line should we attach to this game?
Oddsmaker 1: …
Oddsmaker 2: …
Oddsmaker 1: The home team gets three. Just make it Cincinnati -3. I'm sure nobody will notice.
Oddsmaker 2: Perfect! We're done here.
This is exactly how the line was set here, and you can't convince me otherwise. I mean seriously, does anybody want to watch this game? In the spirit of Halloween, I'm sure "dress like an empty seat day" will see a nice turnout at Paul Brown Stadium.
It's a critical game in the tank race, as the Bengals will be looking to take another step forward on Operation Tua, and the Cardinals will try to get Kyler Murray some help. With Arizona having to travel for a 10 AM body clock kick, the Bengals win the football game, but lose the draft positioning.
Tampa Bay @ NEW ORLEANS (-3.5)
This is literally the peak of one game skewing the line way too far. It opened at New Orleans -6.5, and the public has been all over Tampa to the point where the line has moved by a whole field goal.
The Buccaneers played the best game of their season last week. And full credit to them, it was a great win. But it's not happening again. They can't match that level in consecutive road games against the two best teams in the NFC. If the line was still at 6.5, I might consider taking Jameis Winston and the points. But at 3.5, this is all about the Saints.
It's a very exciting week in Tampa sports. The Rays are playing their first postseason games since 2013, and the Lightning will get their season cranked back up with NHL action commencing. The Buccaneers will not be a part of the fun when they drop to 2-3 on Sunday.
CHICAGO (-5.5) vs. Oakland (in London)

Welcome to the Khalil Mack Bowl! Right now is a good time to remind everybody that the Raiders traded the best defensive player in the league to the Bears, and also sent a second-round pick with him. Yes, they gave up an asset while they were giving up one of the most valuable assets in the league. People forget that.
There are a lot of angles here. For one, I feel bad for everyone on Oakland's team plane who will have to listen to how excited Jon Gruden is about London for 12 hours. "I'll tell ya what man, we're going to London freaking England, what a town, man. They've got another Big Ben over there. That's wild!"
For those of you who read that in Gruden's voice, I'm really proud of you. Another angle here is Chase Daniel, who will be playing for the injured Mitch Trubisky. Is that an upgrade? Early returns might say yes. Can Oakland build off of last week's surprising win in Indianapolis?
There are a lot of questions here in what will be a very confusing game, and it has a confusing spread to go with it at only 5.5. The game at Tottenham Hotspur Stadium is really putting the pressure on me here, but I'll roll with the Bears to pick up a fourth consecutive win.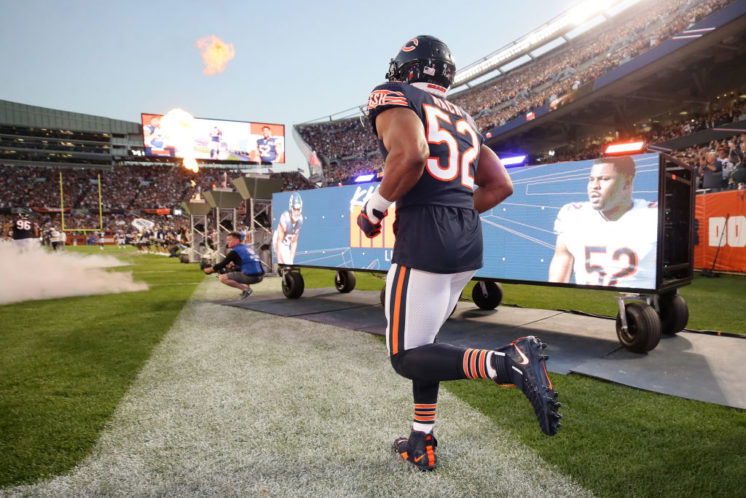 NY JETS (+14) @ Philadelphia
I just picked Luke Falk in a football game. Send help. Or an MRI, because I might have a concussion. I'm pretty sure I'll be chalking up a loss here, but I was 4-0 picking underdogs last week so let's give it a shot.
The Eagles will win the game, that's not the issue. But I've already been burned once by them not covering the spread when they failed to cover as 9.5-point favorites over Washington in week one. The Jets are coming off of a bye week, and they did cover as 23-point underdogs in New England last time they took the field.
The number is just too big. I could see a very comfortable Philadelphia win, a game where maybe they race out to a 27-0 lead and give up a couple garbage time touchdowns to win it 27-14. I'll take a backdoor cover, and hope Carson Wentz doesn't slam the door in my face.
Minnesota @ NY GIANTS (+5.5)
I'm actually picking both New York teams to cover the spread. New York, New York indeed. What do you think Frank Sinatra would've had to say about some random NFL picks column? I don't know, but I do know this would be a lot more fun with Sinatra singing my picks.
The Vikings are breaking apart right now. Kirk Cousins and Adam Thielen got into a spat this week. Stefon Diggs missed practice Wednesday for an undisclosed reason. Once again, they fell flat in a big division game at Soldier Field. This team is 2-2 and lacking any sense of direction. They're 0-2 on the road, and facing a New York team riding a winning streak.
The last time a group of Vikings was in this much trouble, it was the year 1066 at the Battle of Stamford Bridge.
I'm going with Daniel Jones and the Giants. It would be a horrible loss for the Vikings to drop to 2-3 with a loss to a rookie quarterback, but I'm just not sure if they can stop the bleeding. At least Minnesota fans have the Twins in the postseason to look forward to this week.
Denver @ LA CHARGERS (-6.5)
The Broncos are 1-7 against the spread in their last eight games dating back to last season. They've already dropped two home games this season. Vic Fangio's defense has been like Jim Harbaugh's tenure at Michigan. All hype and no results.
My colleague David Howell might say his Chargers would be better off losing this week to block Denver's efforts to get Tua Tagovailoa in a year where they don't look great. But he's out of luck. The Broncos are awful and will get blasted by more than a touchdown here.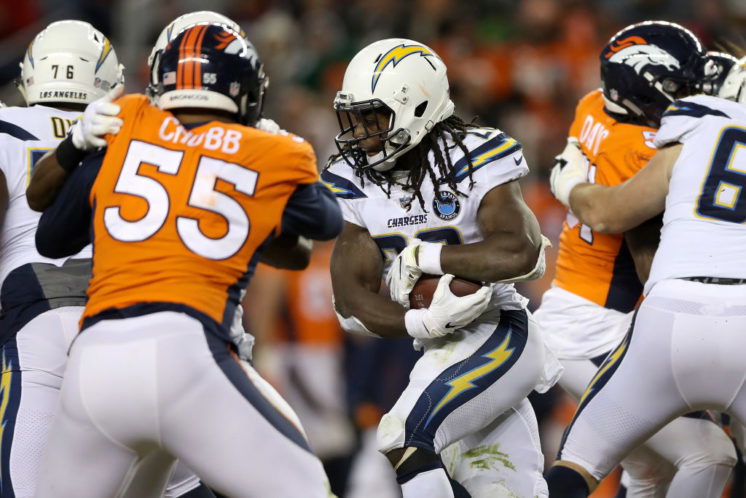 GREEN BAY (+3.5) @ Dallas
This is probably the game of the week, and it will be treated as such. This is going to be a national broadcast on FOX with Joe Buck and Troy Aikman, just as it seems like every Packers-Cowboys game in history has been.
Another feature of Green Bay vs. Dallas games in AT&T Stadium is that Aaron Rodgers always wins. Like, always. He is 2-0 against the Cowboys in the Jerry Jones Dome, and 3-0 overall including the Super Bowl he won there. Both wins over the Cowboys were eerily similar with scores of 34-31 and 35-31. And in both cases, he had the ball last and won the game right at the death.
It's crazy that Jerry Jones sold the Cowboys and they are now owned by Aaron Rodgers, but I guess you never know what can happen in the crazy world of NFL ownership.
Word of advice, Cowboys. Get the ball last. Might be a good way to stop this from happening. If you need me for more coaching help my social media information is at the top of the column.
I will be taking the Packers though. You're giving me Aaron Rodgers with points in a building where he has dominated, and the Packers have had a little extra time to prepare off of a mini-bye.
INDIANAPOLIS (+11) @ Kansas City
In case you haven't noticed yet, I think a lot of the numbers this week are off-base because of what happened last week.
That was a horrible loss for the Colts at home against Oakland last week, but they still have a lot of ingredients to make this a game. Last week I picked Detroit to cover against Kansas City because they run the ball well and the Chiefs really struggle against the run. Kerryon Johnson proved me right with 125 yards on the ground, and Detroit rushed for 186 as a whole as they controlled time of possession and kept the game close.
I see the same type of thing here. The Colts are seventh in the league in rushing at 132.5 yards per game. Marlon Mack will have a big day, they'll control the clock, and at least keep it tight. The Chiefs should win, but the only reason the number is this high is because of a game last week. I'll take my chances with 11 points.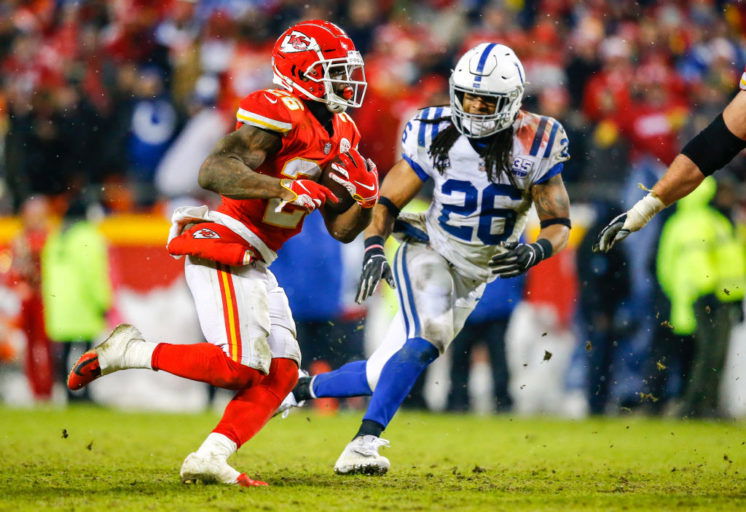 Cleveland @ SAN FRANCISCO (-3.5)
Is it? Could it be? It is! A Monday night game worth watching! We've got Baker Mayfield and the Browns coming off of a huge win in Baltimore against the 3-0 49ers. If nothing else, this will be refreshing to watch after Luke Falk, Mitch Trubisky, Case Keenum, Andy Dalton, and Mason Rudolph all started primetime games the last three Mondays.
I haven't seen a reason to pick against the 49ers so far, so I'll keep rolling with it until someone gives me a reason not to. Could it be the Browns? We'll find out Monday.
---