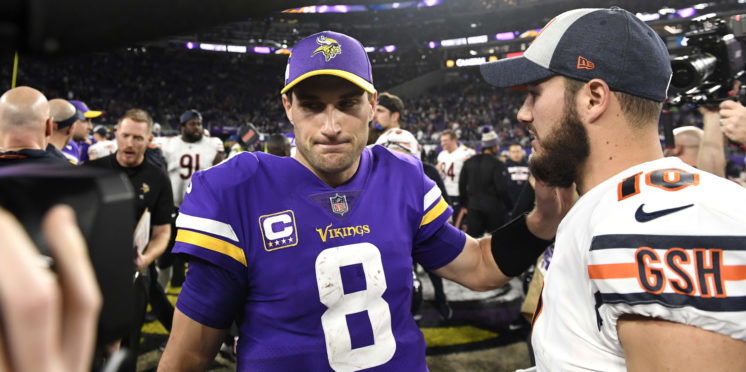 Week four will begin separating fact from fiction
At the start of an NFL season, we know nothing. Everyone is 0-0, rookies haven't played, and anything we think we know will almost certainly be torn up within the first few weeks.
Week by week, our opinions gradually start developing with each piece of knowledge. Every game is another brick in the wall. Then every once in a while, the league throws up a slate of games where a lot of teams in a murky state will get some answers.
No, it's not December. No playoff spots will be clinched this weekend. But for a lot of teams, we're about to figure out what was real from the first three weeks, and what may have been an illusion.
Welcome to week four of the NFL season, where we will begin separating fact from fiction.
It starts at Lambeau Field, where one of the early season favorites will be facing a pivotal fork in the road. The Philadelphia Eagles are incredibly banged up, on a two-game losing streak, and now go on the road with a short week of preparation to face the 3-0 Packers. If there was any doubt about how important this game is, the Eagles bringing Alshon Jeffery and Dallas Goedert back into the fold shows just how crucial it is.
Who are these Eagles? Are they actual Super Bowl contenders like everyone thought they were a month ago? Or are they a team who everyone thought would do well but couldn't withstand some early injuries, similar to the 2018 Falcons?
Everyone said this team had the most depth of any team in the league. It's time for them to prove it by going and winning a big game on the road. They're already two games behind the Dallas Cowboys in the division, and that number could balloon to three by the end of the week. One way or another, this will be a very revealing game for the fate of this Philadelphia team.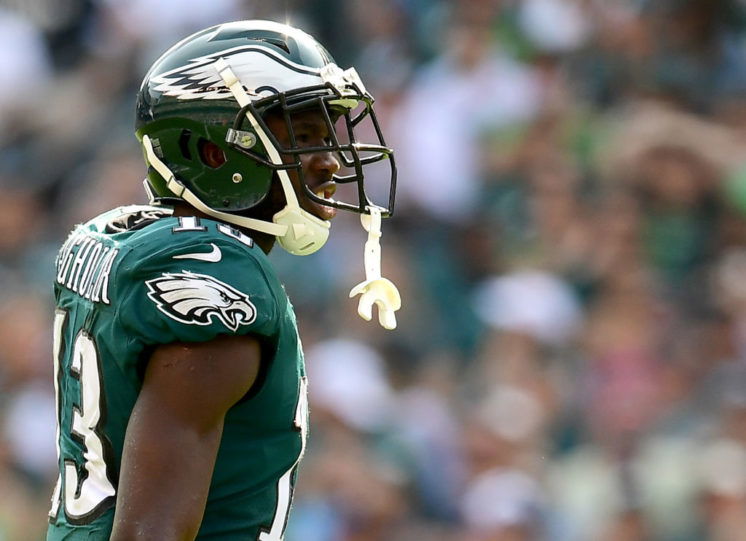 Speaking of the Cowboys, they're 3-0, but it's about the softest 3-0 you could possibly imagine. They beat the pre-Daniel Jones New York Giants in week one, went to Washington to play that tire fire, and then came back home to beat the Dolphins already well in the midst of their tank. The combined records of those teams sits at 1-8, and the only win came from the Giants winning 32-31 on a shanked field goal in the final seconds.
Next up? A Sunday Night Football showdown in New Orleans. Obviously you still have to beat bad teams and those games count on the record, but this is where the season really begins for the Cowboys. They already took out the trash. Now they have to get some real work done.
Win there and the Cowboys are 4-0 with some cushion in the division, and it will set up a game that could be absolute pandemonium the following Sunday against Green Bay. Lose it, and this is a team still searching for its first real win heading into that big game against the Packers.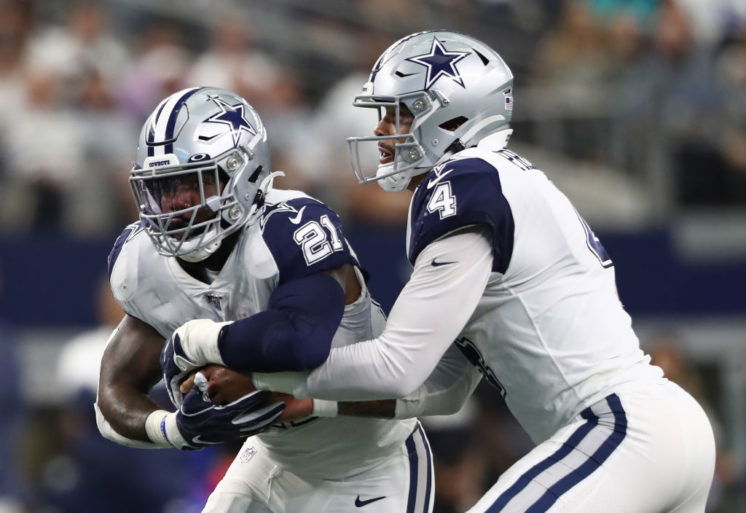 And what about the Detroit Lions? This is a really tough team to get a read on right now. The tie in Arizona was egregious. Unforgivable, even. But then they responded really well by grinding out wins against two pretty good teams—at least on paper—in the Chargers and Eagles. Are the Lions good, or are those two teams underachieving?
We'll find out when Patrick Mahomes and the Chiefs roll into Ford Field. To be clear, all would not be lost for the Lions with a loss on Sunday. But a win changes everything. The narrative about this season—and the Matt Patricia era—would completely change with a win on Sunday.
This is a team built on defense. It's what made blowing a 24-6 lead to Kyler Murray in his NFL debut that much worse. But if they can even slow down Mahomes, it will say a lot about this football team. The idea that the process is on track will be put to the test. To use a phrase many Detroit fans use when things go south for their football team, a blowout loss would show that these really might be the SOL, or Same Old Lions.
But a close loss where the defense plays well will show that the train is at least on track. A win would show that it's barreling down it towards the rest of the NFC.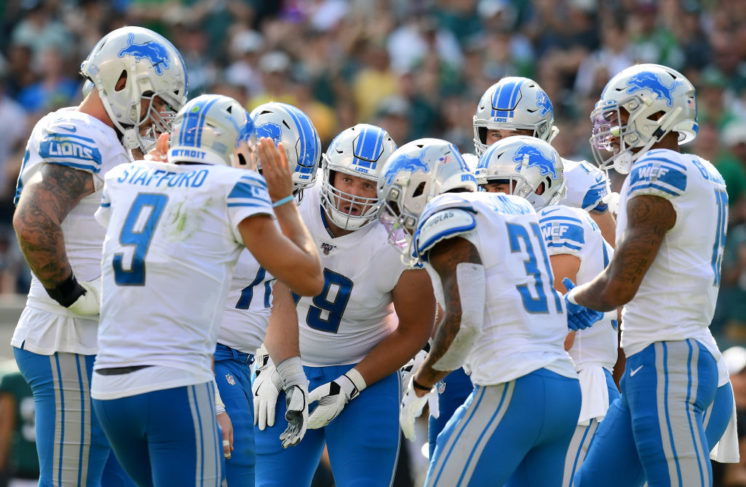 Elsewhere in the NFC North, there's a big crossroads game at Soldier Field. It's especially such for the quarterbacks. Can Kirk Cousins finally beat a good defense in a high profile game? What about Mitch Trubisky – was what we saw against Washington an aberration, or signs of improvement?
The Bears already dropped one home game to a division rival when they lost to the Packers on opening night. The Vikings came back and lost to those Packers a week later. One team is coming out of this game with a 3-1 record, a winning streak, and plenty of reasons for optimism after being a rival. The other will be 2-2 on the season, 0-2 in divisional play, and already chasing the leaders in a division that looks a lot better than anybody would have anticipated in August.
The NFC North is 7-0-1 against all other divisions so far this season. Now it's time for two of the heavyweights to use their boxing gloves on each other instead of the rest of the league.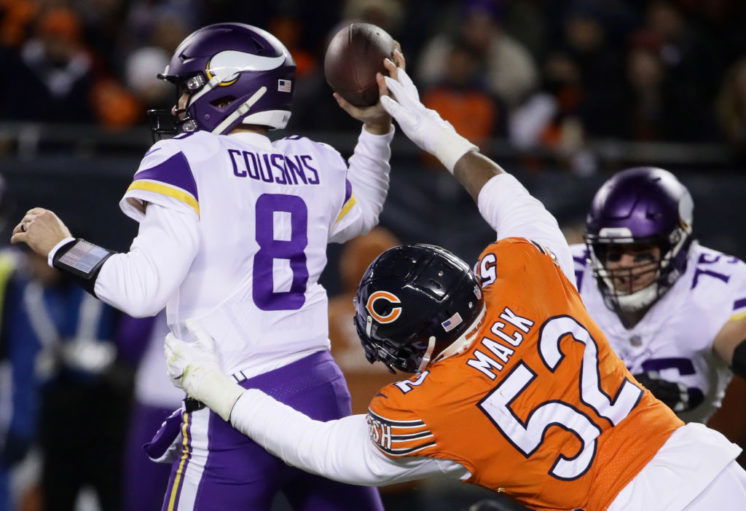 Moving across the aisle to the AFC North, things are very different. The Pittsburgh Steelers are 0-3 and Ben Roethlisberger won't be back. The Cincinnati Bengals are 0-3 and any sense of relevance won't be back. The only team who can stop the Baltimore Ravens from completely running away with it is the Cleveland Browns. But so far, the Browns have looked like, well, every Browns team of the last two decades.
They're sputtering at 1-2 with the only win coming over a third-string quarterback in Luke Falk. They've already lost two home games. All of the hype from the offseason about Baker Mayfield and the trade for Odell Beckham Jr. looks a little bit unfounded so far. But right here, they have a chance to take back some control. To live up to the hype, and as surreal as it might sound to all of us, be in first place entering the month of October.
And it comes in the perfect setting. The pivotal game will be in Baltimore, Browns 1.0 vs. Browns 2.0. It always means a lot to the Cleveland faithful when these two hook up, but the added sense of urgency for the Browns makes this a real pressure cooker game for Freddie Kitchens' team.
Are the Browns contenders or pretenders? We won't know for sure on Sunday, but we'll know a lot more based on their performance against the only other team in the division with the former distinction.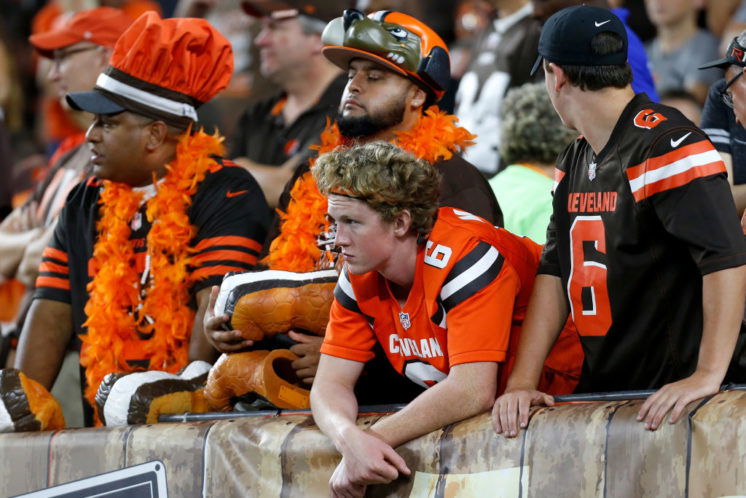 And last but certainly not least, how good are the Buffalo Bills? Being 3-0 is a solid accomplishment for a team still on the early side of the rebuilding curve, but they were ugly wins over the Jets, Giants and Bengals. They needed late comebacks to win two of those games.
The numbers would suggest this is a mediocre team who beat up on bad ones. But now here comes a good one. Not just a good one, a great one. The big, bad New England Patriots roll into Buffalo for a matchup between two of the three AFC teams sitting at 3-0.
It's the measuring stick game to end all measuring stick games for the Bills. For Josh Allen, for the defense, for the new playmakers, for Sean McDermott, for everyone. Anything they've accomplished so far this season will be seen as legitimate if they play the Patriots tough, or just puff wins against bad teams with a bad loss to New England.
Finally, the Bills will get a clear picture of what they have this season. And they're not alone, as a host of teams around the league will finally be able to evaluate themselves after Sunday.
Buckle up. Your view on the 2019 NFL season could be very different in a few short days.
---