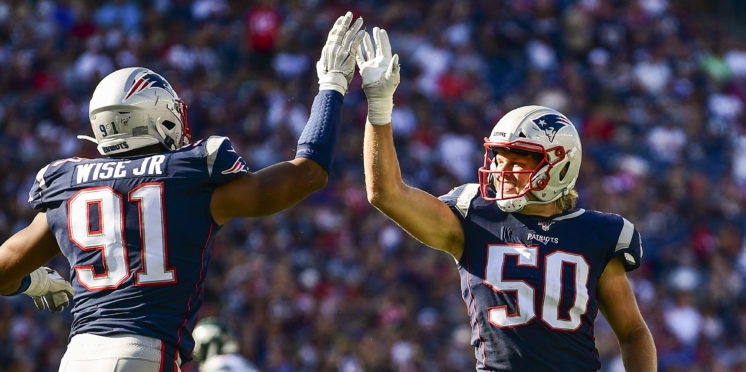 NFL Power Rankings: 2019, Week Three
The 2019 NFL season is starting to take shape. Some teams are looking good, some teams are looking less good, and one team is looking like a case for introducing a draft lottery.
But quirks of scheduling have made some teams particularly tough to place in NFL power rankings until they get a different kind of test. In a league where an entire season is only 16 games, making judgments based on small sample sizes is all too inevitable, but that doesn't make it any more reliable. Then again, that's part of the fun of these lists, isn't it?
The order is properly disputable, and everyone will mix things up a bit towards the middle in particular. Get the sodium chloride ready and sprinkle it over this list…
1. New England Patriots last week: 1
Bill Belichick will never tire of making bad teams look worse, especially bad teams in his own division. Two in a row these Patriots have obliterated now, and it's off to the Canadian border for the hat-trick next. Remember, September's normally the part of the season when this team look worst…
2. Kansas City Chiefs last week: 3
Patrick Mahomes seems to be toying with us at this point, spotting his opponents a first-quarter lead before switching the Madden difficulty level to Rookie for the second quarter. The one-handed Demarcus Robinson grab off a back-foot bomb from Mahomes was the kind of play that only makes sense with that framing, especially against a supposedly elite defense. They play the Patriots in week 14, and by that time they might already have clinched the AFC West at this point.
3. Los Angeles Rams last week: 2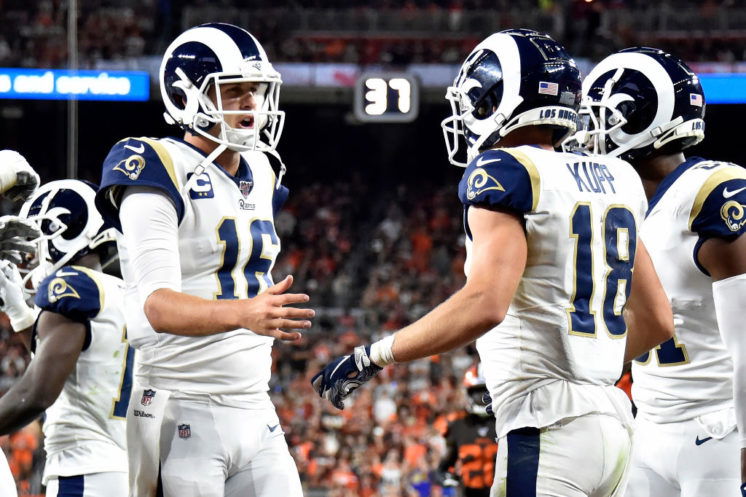 The Rams might only be the best team in the NFC by default, but the best team in the NFC is certainly what they seem to be at the moment. It helps that when they said this offseason Cooper Kupp was actually faster and stronger on his new ACL than he was on his old one, they apparently weren't joking. And there I was thinking he was being overdrafted in fantasy even at an appreciably lower ADP than Brandin Cooks and Robert Woods…
4. Dallas Cowboys last week: 4

The gap between them and the top three looks like an even bigger tier break than it did before, but we are still talking about a team who were here before this week and then won by 25. They also have almost zero to worry about in their division at this point, which has to help psychologically.
5. Baltimore Ravens last week: 5

I thought going in that Ravens-Chiefs would teach us something about these Ravens. It arguably taught us more about the NFL as a whole. Namely, that 'defense wins championships' is starting to look like a cute relic of history. There's no defense against some of today's offense. The Ravens are probably still what I thought they were before – near the top of a sizable NFL middle class behind the elite three – but we might need to see them play another good-not-great team first. Not happening any time soon with freefalling divisional rivals Cleveland and Pittsburgh up next.
6. Green Bay Packers last week: 6
Aaron Rodgers may not be truly Aaron Rodgers right now, but he quite possibly doesn't need to be. The Packers have a quality defense, and particularly a quality secondary, for the first time in an age. Next, they get to play one of their toughest home games of the year at the exact perfect time – facing a banged-up, on-tilt Eagles team on short rest.
7. New Orleans Saints last week: 8

Welcome back to the NFL, Teddy Bridgewater. After that career-threatening injury, he's kinda hard not to root for, and winning a Seattle shootout at CenturyLink Field is one heck of a result no matter how you cut it or how much help he got.  We've seen QBs squander even better supporting casts than this, and maybe Teddy will squander this one too. But not this week, and there's only so many left before Brees presumably returns.
8. Chicago Bears last week: 12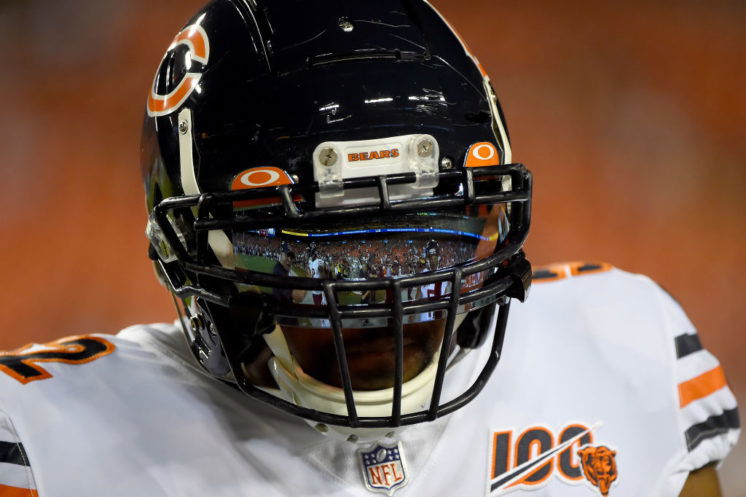 Is 'defense wins championships' actually a cute relic of history? The Bears have seemingly spent the entire 21st century testing that hypothesis, but perhaps never as intensely as this. Their primetime pummelling of Washington will surely have been gladly received by broadcast TV networks on the opening night of the 2019-20 US TV season.
9. San Francisco 49ers last week: 10

It was awkward, but they got it done in a week where not everyone in their part of last week's rankings did. Their problems start with their super-early bye this week, something that could really bite them in the backside come December.
10. Philadelphia Eagles last week: 9
The strokes of misfortune have been thick, but perhaps this depleted WR corps happen to be burning their drop supply ready to have none left for big games later in the year? If only it worked like that. Enough apparent quality to keep them on the top-ten fringes, but how big is Thursday night for them now? They haven't even had their annual Carson Wentz injury yet.
11. Seattle Seahawks last week: 7

It was a big missed opportunity at home against a backup QB, but at least Russell Wilson looked good, eh? Maybe Schottenheimer needs replacing by Dr. Strangelove so this team can learn to stop worrying and love the bomb.
12. Indianapolis Colts last week: 18
Beating Atlanta definitely makes Chris Ballard and company look a lot better. So do the defeats around them. Can Jacoby Brissett take them into January? Malik Hooker's knee injury will not help.
13. Buffalo Bills last week: 14

Another box resolutely ticked in holding off a desperado team in Cincinnati. Needless to say, New England will be a quite different test, making this a volatile projection however you cut the cake. But at least we know they can slice through bad opponents, so most likely they belong in the top half.

14. Houston Texans last week: 15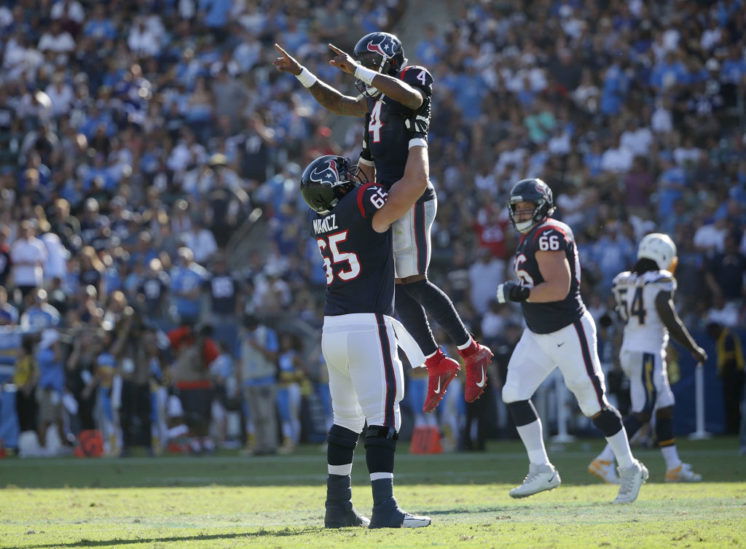 Games like this week's absolutely have to go your way if you're going to justify the kind of all-in move the Texans made in the Tunsil trade. This one did, thanks to some wild chunk gains in the air. This team lives and dies by the health of Watson, which is the first and last justification for that deal they made.
15. Minnesota Vikings last week: 16

Kirk Cousins took care of business against a bad team, and continues to be a quality starter outside of actual tough-game situations. Like, you know, @ Chicago next week. Oh well.
16. Detroit Lions last week: 17
A second consecutive week taking advantage of the misfortune of their opponent – in this case the obliteration of the Eagles' receiving corps – but this one led to a road win, which is surely more impressive than the home one they got last week. Is this team for real? I'm still not convinced. Let's see if they can keep Mahomes and company down to 30 next week before we embrace them.
17. Atlanta Falcons last week: 11
18. Los Angeles Chargers last week: 13
Some teams take advantage when they have an elite quarterback to build around. Other teams play their home games in soccer stadia, lose half their defense to injury, and kick around the .500 mark.
19. Jacksonville Jaguars last week: 24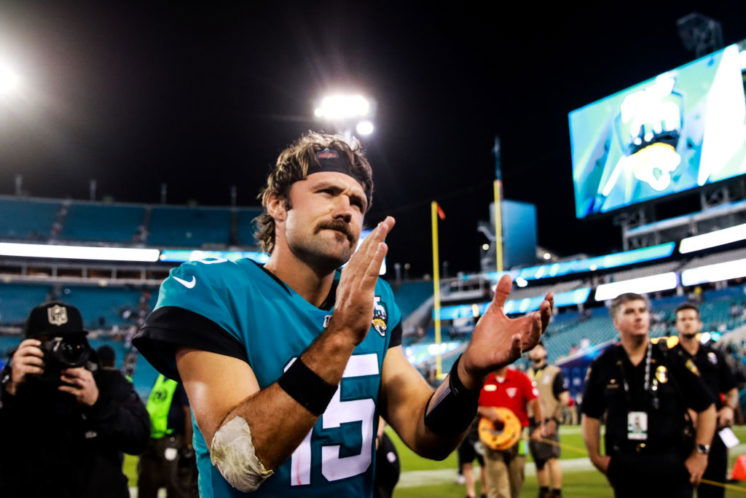 See, we all knew the Jaguars would finally upgrade on Blake Bortles this year! What we didn't know is that it would be with a sixth-round no-name who in an alternate universe would have spent 2019 either holding a clipboard for 2020 Dolphins quarterback Tua Tagovailoa or helping him out as a graduate assistant coach. Gardner Minshew and his magic moustache could be ready to guide the Jags to the promised land of (checks notes) Fisherville.
20. Tennessee Titans last week: 20

This is where things start to get immensely depressing. The Titans are basically only this high because Derrick Henry is looking good and they really humbled Cleveland that one time.
21. Carolina Panthers last week: 23

Is Kyle Allen an actual upgrade over damaged-goods Cam Newton? That hypothesis is going to get extensive testing with Cam now out for potentially much of the season with his foot injury. He looked like a real NFL QB against Arizona, but he wasn't playing a real NFL defense.
22. Tampa Bay Buccaneers last week: 21

Oh, Tampa. You were all about to get the buzzkill home win against the Giants with Mike Evans making a monster grab to complete a monster game that was the mother and father of all fantasy bounceback efforts… and then fifth-round kicker Matt Gay missed from 34 yards. After Bruce Arians took a delay of game penalty because – this is a real quote – he thought Gay was better from longer distance. Better at what? Improving draft position?

23. Cleveland Browns last week: 19
Yes, they were playing the best team in the NFC. But this really is looking like the same old Browns now. They are who we thought they were, apparently.
24. Cincinnati Bengals last week: 27
25. Pittsburgh Steelers last week: 26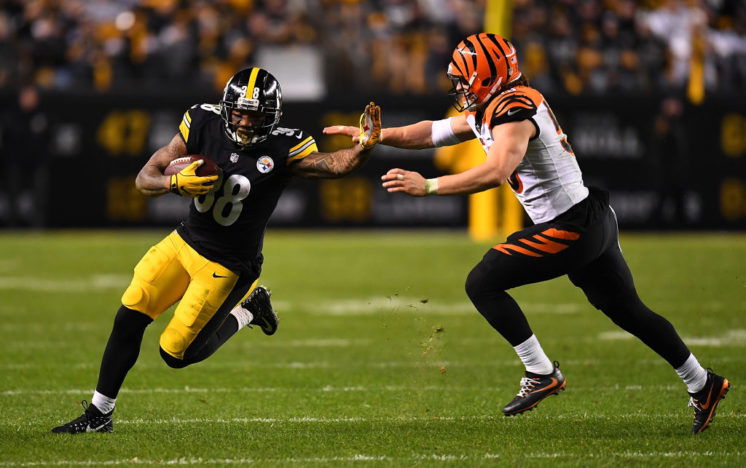 The two AFC North rivals have been notorious for their brutally violent clashes over the years. They meet again on Monday night for what might be the most brutally violent of all, as they both square off with tanks… wait, Pittsburgh actually traded away their first-rounder this year? This year? No, I'm still not over that.
26. Oakland Raiders last week: 29

How much is there to say about this team? Only that their next real home game is in November and there's a very good chance they'll still only have one win on the board when they play it. But they don't seem to be quite the same level of dumpster fire as some other teams.
27. Arizona Cardinals last week: 28

The best you can say for them is that some other teams have less grounds for optimism than they do. The Week 7 return of Patrick Peterson could singlehandedly raise their defense all the way up to being below-average!
28. Washington last week: 25

Two of the touchdowns they allowed to Taylor Gabriel were amongst the worst defensive mixups I've seen in my life, and some of Case Keenum's turnovers were worse. Hey, at least they have Terry McLaurin? And his college quarterback on deck to throw to him soon? Maybe next week, given the opponent…
29. New York Giants last week: 31

…who are still eminently beatable (remember they would have lost to the not-so-mighty Bucs were it not for a FG miss from PAT range), but at least they might possibly have something in their own rookie quarterback. Daniel Jones' Madden 20 overall rating coming into his first start was 68. I'm prepared to guess that might be going up.
30. Denver Broncos last week: 22
When a Vic Fangio defense manages to go three games with zero sacks (!) and zero takeaways? And the offense has late-career Joe Flacco "leading" it? Yes, the Broncos belong in this bracket. They are massive, massive tank candidates now.
31. New York Jets last week: 30

Luke Falk has a name that almost but isn't quite rude-sounding. There's nothing impolite about what he does to defenses, he makes them feel extremely comfortable. Sam Darnold cannot return soon enough; it's rare a bye as early as this is a good thing, but this might be an exception.
32. Miami Dolphins last week: 32
The Dolphins have finally moved on from the tank. They cut EDGE Tank Carradine for the second time this offseason. It's not yet clear he won't return to the team as a mascot.
---