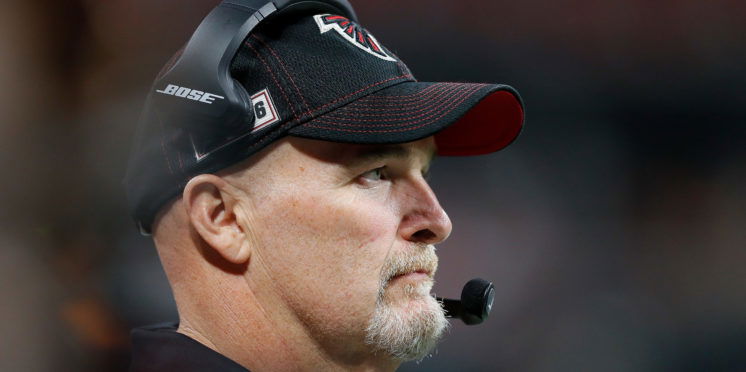 Unprepared Falcons showed same faults of 2018
When it comes to dealing with week one, everything has to be taken in fact. It is simply too early to form any concrete opinions about the season.
Even what is unquestionably the most quoted NFL statistic this time of year—the fact that teams who start 0-2 have a greater than 90% chance of missing the playoffs according to history—deals in two games of facts.
A year ago the 12 teams who ended up making the playoffs were a combined 5-7 their season openers.
It's too early to work with opinions, but it's never too early to work with facts. And one fact was absolutely undeniable on Sunday in Minneapolis, where the Minnesota Vikings beat the Atlanta Falcons 28-12 to start the season.
The Falcons were not ready to play.
Within the first three minutes, every phase looked grossly incompetent for the Falcons. Matt Ryan was sacked on the opening snap on a blitz Jake Matthews never picked up. Two plays later Matt Bosher saw his punt blocked, setting the Vikings up with great field position.
And after firing defensive coordinator Marquand Manuel and taking over defensive playcalling duties himself, Dan Quinn saw his defense yield 31 yards on two plays to give Minnesota the lead.
Matt Ryan threw an interception after that, Quinn's defense let the Vikings go 41 yards in four plays, and the game-winning points were scored with 8:22 remaining in the first quarter.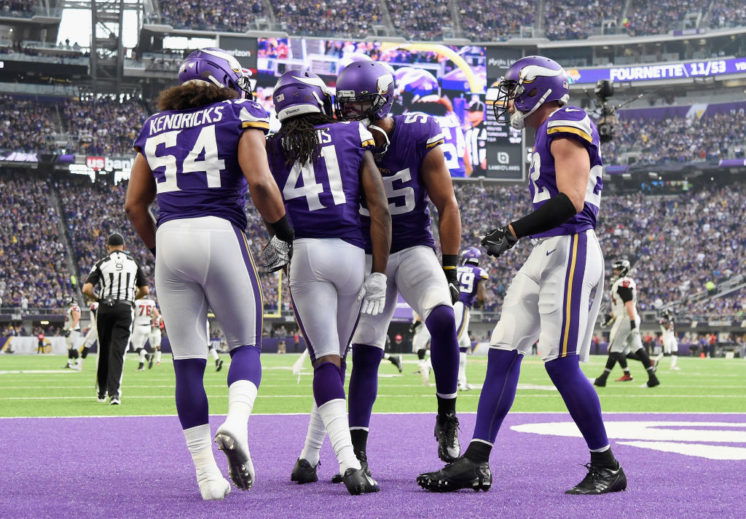 It's a number so jarring it needs to be repeated. The game-winning points were scored 6:38 into the game. The Falcons were so unprepared to play on Sunday that they put themselves in a deep enough seven minute hole to render the other 53 meaningless.
But even as they tried to claw back into the game, it was clear there were no answers anywhere.
The Falcons invested the bulk of their draft capital in rebuilding the offensive line, selecting Chris Lindstrom and Kaleb McGary in the first round. The result? Matt Ryan was sacked four times, and the leading rusher was Ito Smith with 31 yards.
Maybe it was always going to be a mismatch with arguably the best front four in the NFL facing a rookie-laden offensive line playing in a hostile environment. But the magnitude of dominance from Minnesota's defense left didn't leave room for much benefit of the doubt.
What's the excuse for Matthews, a supposed franchise left tackle now in his sixth year in the league? He was beat off the edge literally right from the first snap, and it never improved.
What's the excuse for the run blocking as a whole? How is it possible that Devonta Freeman's longest rush of the game went for a whopping five yards?
As for the pass rush, forget about it. Vic Beasley was given another chance to prove himself when his fifth-year option was picked up, and his game was nothing short of a disaster. Lost in pass coverage, rarely getting pressure, and the one time he had a chance to hit Kirk Cousins resulted in what might go down as the worst missed sack of the season when all is said and done this season.
Twitter: https://t.co/FV2jT1iO7X (@MattIanta)
When one player or unit looks bad, it's fair to blame said player or unit. When an entire 53-man roster comes out in week one and fails to show any semblance of a gameplan, you have to look above them.
Quinn is five years into his tenure, and three years removed from his Super Bowl appearance. After a season with Super Bowl expectations ended with a 7-9 record and all three coordinators getting fired a year ago, 2019 was always going to be a defining year for Quinn.
One test down, one test failed.
Any defensive gameplan he spent the offseason implementing wasn't evident. He spent the summer preaching turnovers and taking the ball. The Falcons were -3 in the turnover department. The biggest cliche he has used during his entire time in Atlanta is "fast and physical" for his defense.
If Julio Jones had a dollar for every time he heard his head coach say he wanted a fast and physical defense, his earnings would dwarf the $66 million contract extension he just signed.
Fast and physical is good in theory, until you watch the game and realize the Falcons had neither aspect on Sunday. The Vikings took 51 snaps on offense, and there were a grand total of four tackles in the backfield for Atlanta's defense. The bedrock of what Quinn builds his defensive philosophy on was non-existent in the season opener.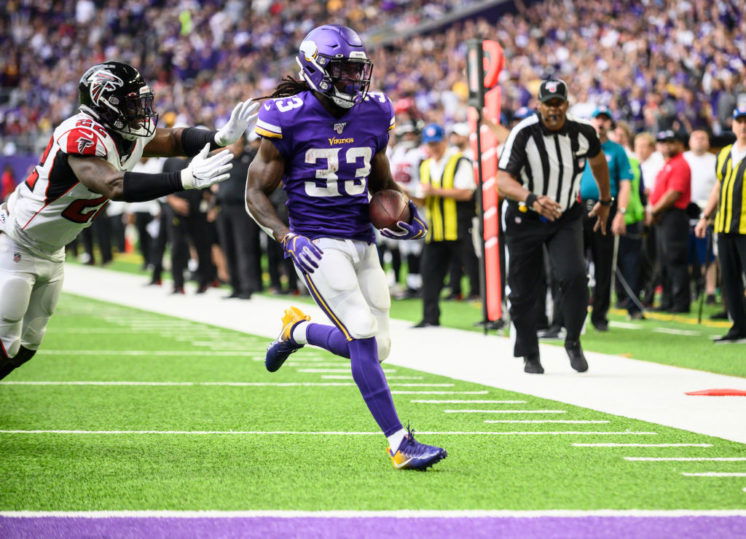 And perhaps most concerning of all, his team lacked energy. They looked dead on arrival, and once the tide started to turn against them, there was no chance of pulling it back. It almost looked like a team that wasn't buying in to the message being sold to them.
And things won't get any easier. In a week, the Falcons will open up their home slate against the Philadelphia Eagles in a Sunday Night Football showdown that already looks like something of a must-win game.
But something is going to have to change in the game planning. The Falcons were unprepared in every phase on Sunday, and completely deserved the 28-0 deficit they faced in the fourth quarter.
Everything the Vikings tried worked, nothing the Falcons tried did, and that shouldn't happen for two teams with similar talent levels on paper.
Sunday came down to coaching and preparation. Mike Zimmer's team had it in spades. Dan Quinn's looked completely lost.
The only positive for him is the Falcons have 15 more games to find their way.
---