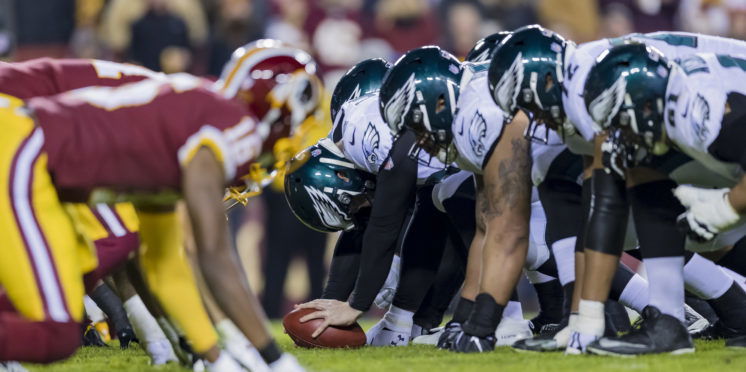 RAF Survivor League: Week One
The name of the game is simple.
Survive and advance.
Each week, our team of writers will choose one NFL team they believe is a lock to win their game at the weekend.
If the team wins, the writer moves on to the next week. If the team loses, the writer is eliminated. And once you select a team to win, you can no longer use that team for the remainder of the season.
Last man standing wins.
Ahead of a slate of week one games featuring a few games that look obvious on paper, and some other tough ones to call. Alan Cole, David Howell, Ste Hoare, Alex Murray, Joe Hulbert, Tyler Arthur, Sam Brown,will be making their picks every week.
Will all seven scribes survive the opening week of the season? 

---
Alan Cole: Dallas Cowboys (vs. New York Giants)
I know there's no such thing as a sure pick in the NFL, but I feel very good about this one. Eli Manning is 5-14 in his last 19 road games, and the Cowboys have won four in a row against the Giants overall. Even if it might be a little ugly without Ezekiel Elliot, the Cowboys should have more than enough in the tank to win this game.
David Howell: Seattle Seahawks (vs. Cincinnati) 
I didn't want to burn a nailed-on contender early or I'd have taken the Eagles against a bad Washington team missing their best player. I also didn't want to burn the Ravens on a road game (even one at the Miami Aquarium: Home of the Tank) as they have home games I can use them on later.
Ste Hoare: Kansas City Chiefs (@ Jacksonville) 
Normally I would take a home team in week one, but I feel confident in the Chiefs going to Jacksonville and taking care of business.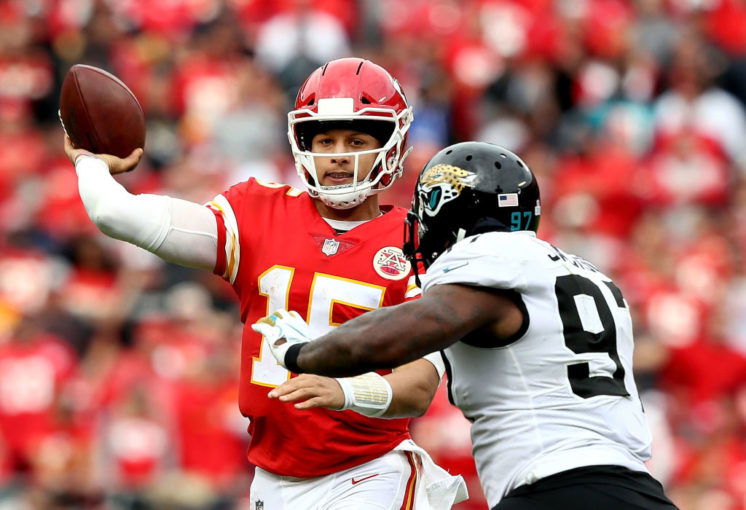 Alex Murray: New York Jets (vs. Buffalo)

Week one is always a weird week for picking a team to win. You've got nothing to go off apart from the meaningless pre-season, so you really have to go with your gut. The Jets started last season off with a big victory on the road, and I have them to win again. Leveon has a lot to prove, and I think he does show it against Buffalo.
Joe Hulbert: Baltimore Ravens (@ Miami) 
The Ravens have the best secondary in the League, meaning not even quick throws will save Josh Rosen behind that awful excuse for an offensive line. I'd be surprised if Miami crossed the 50-yard line.
Tyler Arthur: Cleveland Browns (vs. Tennessee) 
The Cleveland Browns are everyone's new second favourite team, and I think they're going to start strong against an ambiguous Tennessee team, forcing them out of their preferred smash mouth Derrick Henry strategy and making them pass against the Browns stellar defense. Baker and co. have some tough games in the following weeks, so I am taking them week one while they have this favourable matchup at home.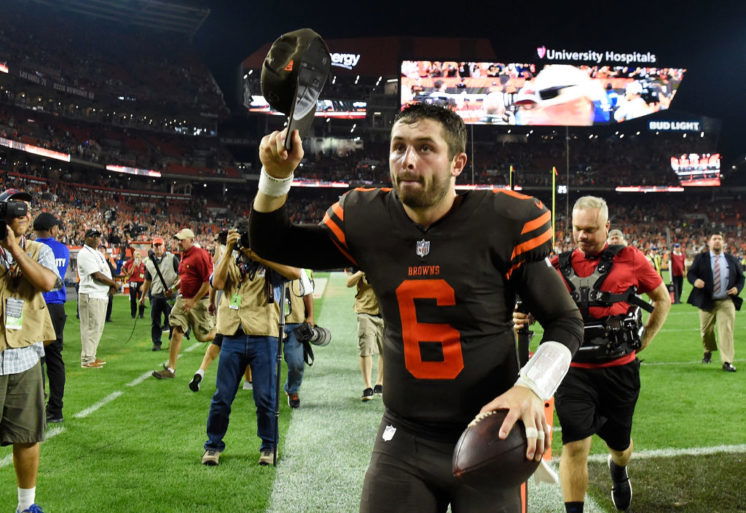 Sam Brown: Philadelphia Eagles (vs. Washington)
Washington's team is throwing up way more questions than answers right now, and I can't see the Eagles having too much trouble at all sweeping them aside in Week One. I love the way Howie Roseman builds his team – stack the offensive and defensive lines, and let your skill position players go to work. Philly by 20.
---