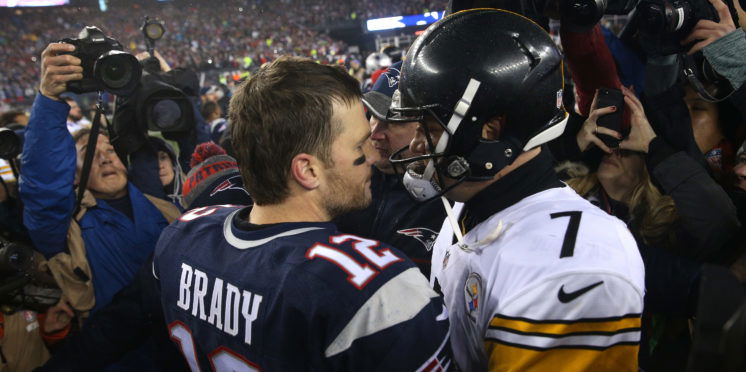 Walking The Lines: Week One
You might be about to read the worst picks column on the internet.
Actually, let's take the doubt out of there.
You are definitely about to read the worst picks column on the internet.
Ask any handicapper or professional gambler, and they'll tell you that a gold standard in betting is about 60%. If you can get six out of every ten predictions right, you'll turn a profit, and eventually be able to make it work.
Of course, I am not a professional gambler. In fact, I have no experience with it.
For the baseball fans in the crowd, you know that a player hitting .300 is very good. If we apply the baseball handicap to my own NFL picks against the spread, I might be in decent shape.
In a league where -7 is considered a big spread, games are always on a knife-edge and the smallest things can tip the spread. The difference between a 6-10 week and a 10-6 week might be half a dozen plays, and it's why even the best gamblers in the world miss 40% of the shots they take.
Which means even if I'm having a really hot week, the numbers would suggest 40% of what you're about to read will be incorrect and a waste of your time.
But I'm going to have some fun anyway. My colleague David Howell suggested I title this column "Walking The Lines" with the built-in W-T-L for my wins, ties, and (many) losses.
And trust me, there will be plenty of losses.
But you're going to keep reading anyway, and I appreciate that. Because at the end of the day, aren't we all just trying to succeed 60% of the time?
---
All lines are consensus lines from The Action Network as of Wednesday night. Picks are in CAPS.

GREEN BAY (+3) @ Chicago
Right out of the shoot, we have a pick I really don't feel good about. There are a lot of potential landmines on both sides here.
It's a hangover game for the Bears after last season's brutal playoff loss, and it's tough to get a read on the Packers without knowing what new head coach Matt LaFleur will look like in his first game.
Week one games in general are really tough to call, but this one feels like it especially is. I know I'm walking into a bit of a trap here by taking a road team in week one, but I'll take Aaron Rodgers against a team breaking in a new defensive coordinator with points.
I look forward to my 0-1 start when Mitch Trubisky pulls a rabbit out of his hat and outduels Rodgers.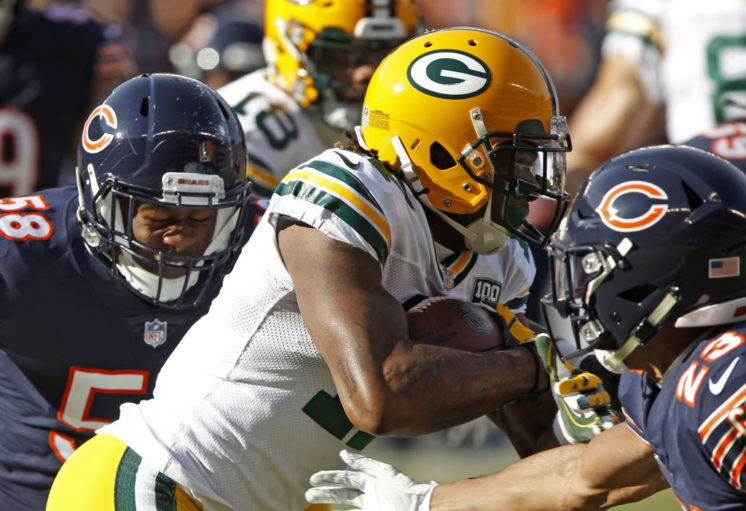 Tennessee @ CLEVELAND (-5.5)
This is the most hyped up the city of Cleveland has been about anything since the ending of the movie Major League. The 1989 Cleveland-based film taught us that it takes a while for a group of guys to gel together as a team, and sometimes the wild gunslinger gets off to a slow start.
But not this time. The Titans are down Taylor Lewan at left tackle, Jack Conklin also didn't practice on Wednesday, and Derrick Henry might not be at 100% even if he is playing.
Myles Garrett and that Cleveland front should be in for some success at the line of scrimmage, and I trust Baker Mayfield to make enough plays at home to get the Browns off to a winning start.
I will say I'd feel much better about this if the line was at 4.5 or even 5 and I didn't need a full touchdown, but I'll take the home team in week one.
BALTIMORE (-7) @ Miami
Nothing complicated here. I think the Dolphins will be in the running for the No. 1 draft pick come the end of the year, and it's just a touchdown for the Ravens to cover.
This line opened at 3.5 and has doubled in that time, giving a pretty clear indication of what the people think about Baltimore and Miami. Lamar Jackson and that stout defense will go down to South Beach and bulldoze Ryan Fitzpatrick.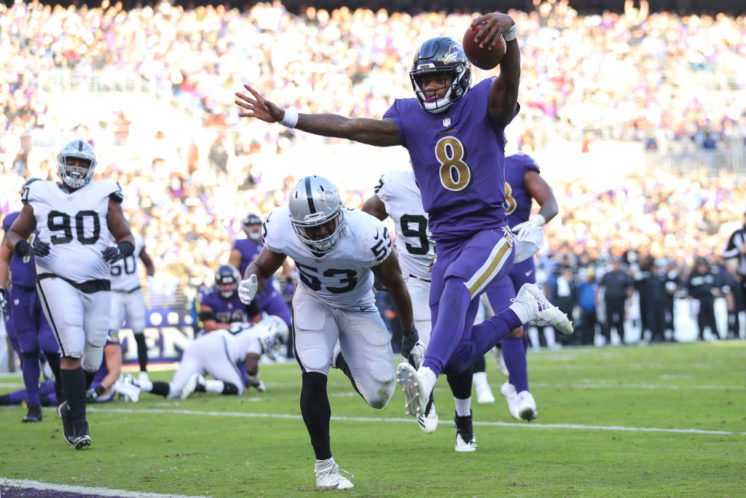 ATLANTA (+4) @ Minnesota
Screw it, I'll ride with my team for one week.
And by ride with them, I mean pick them to lose on a last-second field goal, therefore covering the spread in the most painful way possible.
In all seriousness, it's a game where we don't know what either team is. Kirk Cousins went 1-6 against teams with a winning record last year, but dominated losing teams at a 7-1-1 clip.
The problem? We don't know if the Falcons are any good. They're a bounce-back candidate if everyone stays healthy on defense, but they're still extremely fragile with their pass rushers and will be starting two rookie offensive linemen in a tough road environment.
In a game full of question marks, I'll take the points and expect it to stay close in either direction.
And as a lifelong Falcons fan, I know that the most Falcons thing ever would be to cover the spread and still lose at the last second, so I'd like to have that possibility on my side in case it comes off.
Buffalo @ NY JETS (-3)
I see the Spiderman meme in a lot of ways here. Two AFC East teams with sophomore quarterbacks, some new skill position players that they're hoping will liven up the offense, and fresh new stud defensive tackles in Quinnen Williams and Ed Oliver.
The only difference between the two is that in New York a hot seat is a term used to describe a coach under pressure, while in Buffalo a hot seat is very literally a seat or table that was set on fire by Bills fans at a tailgate outside New Era Field.
I'll take the home team here, but not with any real confidence. I just feel slightly better about the Jets getting up for the first game of the Adam Gase/Le'Veon Bell era, along with having more faith in Darnold than Allen.
I also need to pick someone to move this along.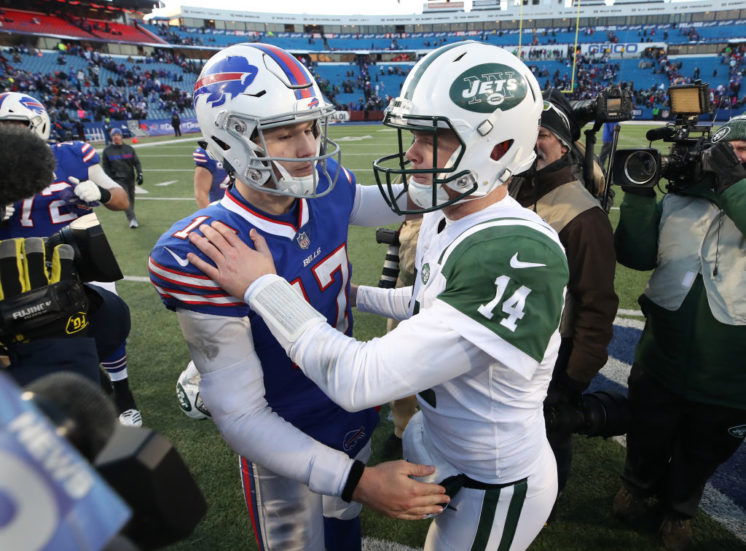 Washington @ PHILADELPHIA (-10)
I know I'm walking into a trap here. I know it. To reference a Philadelphia movie, this is like Rocky when he walked into the ring against Clubber Lang…the first time. Bad things are about to happen to me with this pick. My prediction is pain.
A double-digit spread in the NFL is almost always a scenario where you take the points.
But I just can't do it.
The Eagles are my Super Bowl pick for this season, and they're at home against a team full of question marks. Trent Williams won't be playing on Sunday, and that gives Philadelphia's already elite pass rush another advantage.
I'll lay the ten points fully knowing how badly this could boomerang in my face.
LA Rams @ CAROLINA (+2.5)
This is hangover city for the Rams. After putting in the worst Super Bowl performance of all time, they get rewarded with a cross-country flight and a 10 A.M. body clock kick in week one. The Panthers are 12-3 in their last 15 home games where Cam Newton plays, and that stat plays here with a healthy Cam to open up the season.
I actually think the Panthers just win this game outright, so I'm fine taking 2.5 points.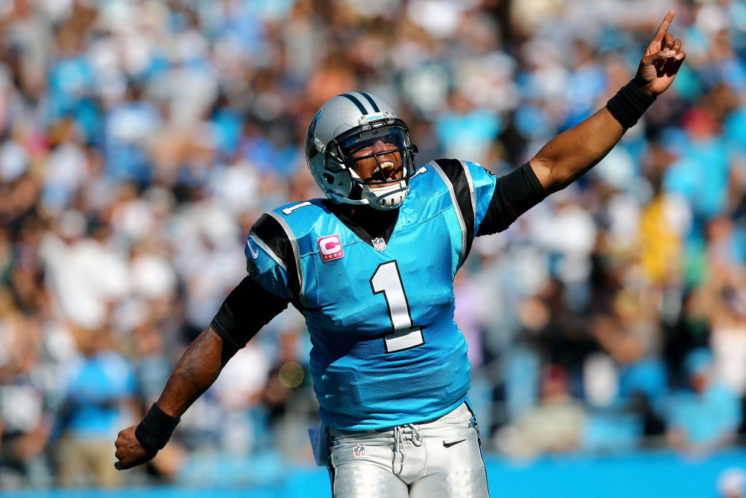 KANSAS CITY (-3.5) @ Jacksonville
My problem with a game like this is the spread looks too good to be true. Patrick Mahomes and the Chiefs coming off of an AFC Championship Game appearance only laying 3.5 in Jacksonville? Where's the typo?
Are the bookies expecting a slow start from the Chiefs? A little regression? Did they find a time machine to go back to January 2018 Nick Foles? Did Jalen Ramsey take up a hobby of handicapping in the offseason and is giving the Jaguars more credit than they deserve?
There are plenty of conspiracy theories in play here for why this spread is so small, but I'll take the bait and go with the Chiefs. This is how people lose money, isn't it?
Indianapolis @ LA CHARGERS (-6.5)
There's a nice little bit of nostalgia in play here for us long-time NFL fans.
Doesn't this just feel like an awesome Sunday Night Football game with John Madden on the call in a beaten up Qualcomm Stadium where 60% of the crowd is cheering for the visitors? LaDanian Tomlinson running through holes, Peyton Manning and Reggie Wayne hooking up for scores, and the best throwback uniforms in the league involved on the San Diego side.
It was a simpler time. A time before we knew Dignity Health Sports Park would be a real NFL stadium or that both of these franchises would spend another decade trying and failing to chase down Tom Brady.
As for the 2019 edition, this is about which team can adapt better. The Colts will be rolling with Jacoby Brissett at quarterback after Andrew Luck's retirement, and the Chargers will have to make do on defense without standout safety Derwin James.
There are pitfalls on both sides here, but I feel good about the Chargers covering a touchdown against an emotional Indianapolis squad.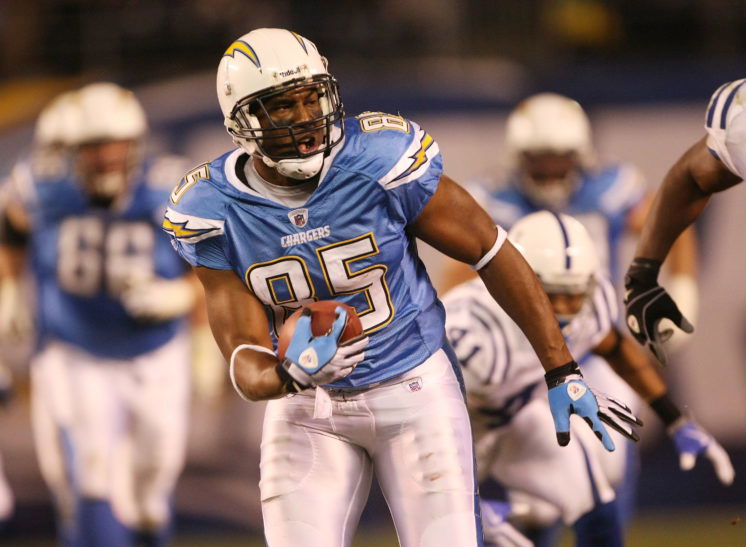 CINCINNATI (+9.5) @ Seattle
If you think the ending to Pete Carroll's tenure at USC was ugly, wait until you see his week one performances in the NFL.
The Seahawks are 4-5 in nine openers under Carroll, and two of the wins were in 2013 and 2014 with teams that ended up making the Super Bowl.
Along the way, there are some tough losses. In 2012 the Seahawks lost to an Arizona team that finished 5-11. The 7-9 Rams beat Seattle to start 2015, the 7-9 Packers beat Seattle to start up 2017, and a Broncos team that went 6-10 and fired Vance Joseph still got the better of Seattle in last year's lid-lifter.
The moral of the story? Even if the Seahawks are much better than their opponent, they rarely win big in week one.
And the notion that Reggie Bush somehow didn't win the Heisman Trophy along with the NCAA's practice of vacating wins we all saw is still beyond absurd, but that's another Pete Carroll discussion for another day.
Don't get me wrong, I think the Bengals will be awful this year and the Seahawks should still win the game. But you're giving me 9.5 points against a team who always stumbles out of the blocks. I'll take Cincinnati with a back door cover here.
NY Giants @ DALLAS (-7)
Cowboys by way more than a touchdown. You could double this spread and I'd still consider laying the points. Eli Manning has Nathan Peterman tire fire potential in this game. Next.
DETROIT (-2.5) @ Arizona
I know it's week one, but I really feel like this is a game the Lions can't lose.
I covered it in much greater detail in another piece, but in short, this is as close to a must-win game as you can have in week one for Detroit.
If the Lions have anything about them this year, they'll go to the desert and open up a crucial year for the franchise. And they'll do it by at least a field goal.
SAN FRANCISCO (PK) @ Tampa Bay
A pick'em!
It's intrigue city here with two of the best offensive minds in football facing off in Bruce Arians and Kyle Shanahan. I think the latter has some better pieces to work with now that Jimmy Garappolo is healthy and he's reunited with Tevin Coleman after their days in Atlanta. If they can get something out of Deebo Samuel at the wide receiver position, the offense becomes very sharp and a big problem for other teams.
Is it a risk picking a team coming off a 4-12 season on the road without any points? It sure is, but that's what I'm here for. Give me the Niners to take a win back west with them.
Pittsburgh @ NEW ENGLAND (-5.5)
The Patriots are 15-2 in home openers with Tom Brady under center. It's as close to an automatic bet as there is in football at this point. Brady is also 4-0 at home against Ben Roethlisberger, and 8-3 overall. Again, very close to a sure thing.
Just go with the numbers and take the Pats. It's the easiest thing to do.
HOUSTON (+7) @ New Orleans
Crazy but true stat: The Saints have lost five consecutive week one games, and are 1-7 in their last eight season openers. Even on the way to an NFC Championship Game last season, they surrendered 48 points to Ryan Fitzpatrick and the Buccaneers to start out last season.
It's the same principle as Cincinnati and Seattle. The Saints might win, but you're giving me a touchdown against a team who almost never starts out fast. I'll take Deshaun Watson and the Texans to keep it tight with Laremy Tunsil now aiding the cause at left tackle.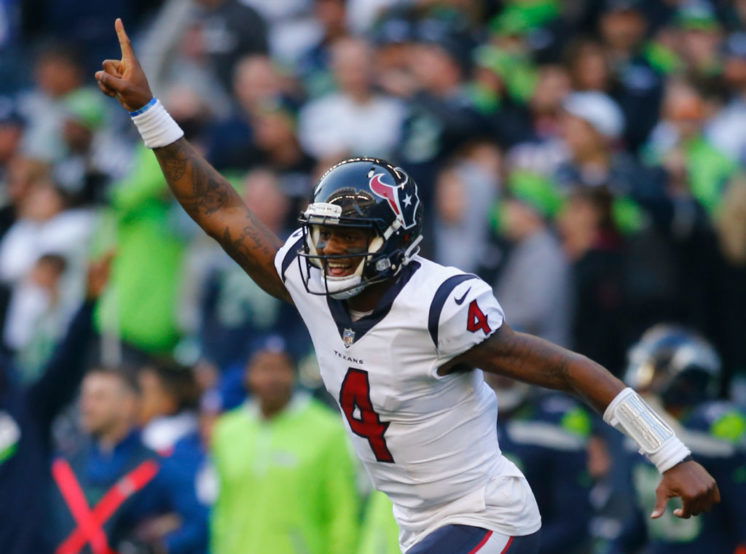 DENVER (PK) @ Oakland
If you're here, you read all the way to the bottom of some random picks column, which means you might have a football addiction. It also means even though this game has absolutely nothing you actually want in your football life, you're going to watch it anyway. Let's take a quick tour.
Mediocre AFC West teams. An extremely bland quarterback matchup. A kickoff time that is way too late at night. A backup broadcasting team. And last, but certainly not least – baseball dirt!
Are you not entertained? Yeah, neither am I.
I'll take Vic Fangio and Denver's defense in a pick 'em, and hopefully we can never discuss this game again once the clock hits triple zeroes.
---