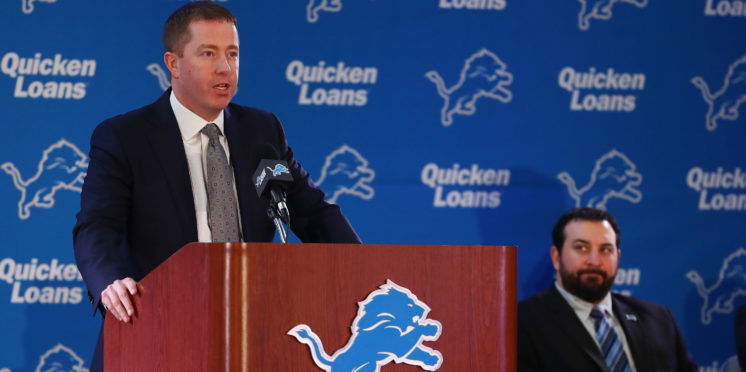 Nobody needs a week one win more than the Detroit Lions
Every single thing that could possibly go wrong in a football game went wrong for the Detroit Lions in their 2018 season opener.
Seriously, everything.
Matthew Stafford threw four interceptions. The leading rusher was Theo Riddick with a minuscule tally of just 20 yards. They were lit up on the ground, allowing 169 rushing yards. A rookie quarterback tossed two touchdowns on them in his first career start. By the end of the night it was so bad, backup quarterback Matt Cassel was getting reps.
Did I mention the game was at home, and it was a primetime contest on Monday Night Football?
It all led to a humiliating 48-17 home loss to the New York Jets in Sam Darnold's debut, and it set the tone for the season Detroit would have in the first season under Matt Patricia.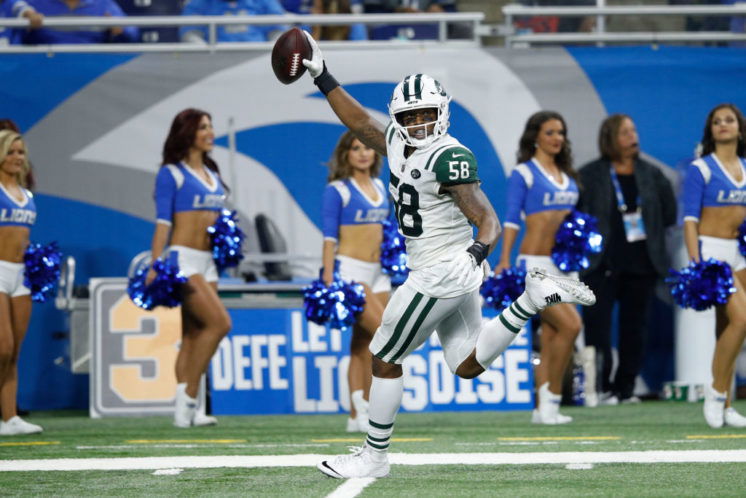 The NFL schedulers have given the Lions a chance to fix the first big mistake they made last season right out of the gate. They will have another week one game against a quarterback making his NFL debut in Kyler Murray of the Arizona Cardinals.
And they really can't afford to play the way they did in last season's opener.
Patricia came to Detroit with a lot of question marks, and he has spent his time with the Lions creating what he believes is an NFC version of the New England Patriots.
At least, that's what he's going for. But his actions all year did nothing to suggest any type of serious culture changes were taking place. From calling out a reporter in a press conference for not sitting up to showing up late for team events, Patricia did nothing to really get his team or the city behind him in year one on the job.
When you attempt something as extreme and radical as the transformation in Detroit, players have to buy in. This was a coach coming into a situation trying to literally mold the entire franchise into another, much more successful franchise.
The first chance Patricia had to get his team on board with everything he was trying to bring to the table was the week one game against the Jets, and his team came out and laid down. They allowed one of the three worst teams in football to dominate them from wire-to-wire, and it was obvious the players weren't totally in on everything that happened.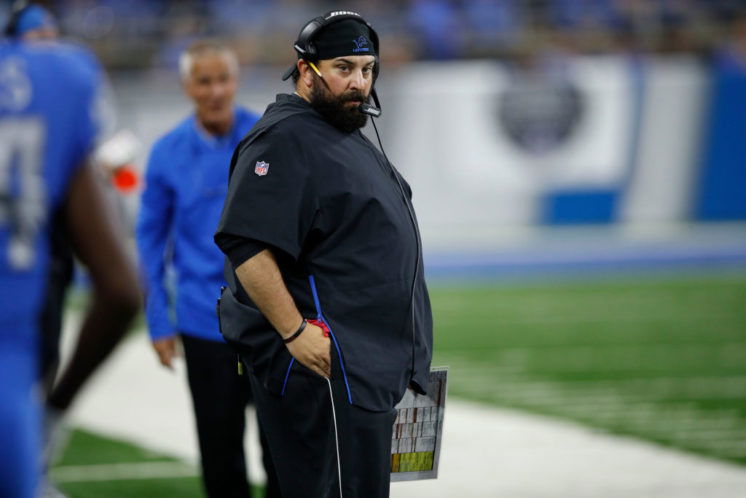 So what did the franchise do after a 6-10 team where nobody felt great about the team culture?
They doubled down on said culture by signing three more former New England Patriots in Lions Trey Flowers, Justin Coleman, and Danny Amendola. They are going all in on becoming the Detroit Patriots, and it speaks volumes on the man above Patricia as well, general manager Bob Quinn.
Quinn also has strong ties to New England. He spent 16 years with the Patriots in various roles, working his way up to the Director of Pro Scouting before taking the General Manager position in Detroit in 2016.
So far, the returns are shaky at best. He burned a second-round pick on Teez Tabor in 2017, and he was cut from the squad just two seasons later. This past year he passed up some highly-rated defensive options in Ed Oliver and Devin Bush to draft T.J. Hockenson, and he stunned everybody a round later by taking Jahlani Tavai out of Hawai'i.
And of course, he hired a friend when he had a chance to bring in a head coach by bringing in Patricia. It's only fair to assume he has been in lockstep with Patricia about building the New England culture in Detroit, and aided him in bringing former Patriots onto the roster wherever possible.
The Lions have gone 24-24 in 48 regular season games since Quinn took over in the front office, and their one playoff appearance ended in a lifeless exit at the hands of the Seahawks.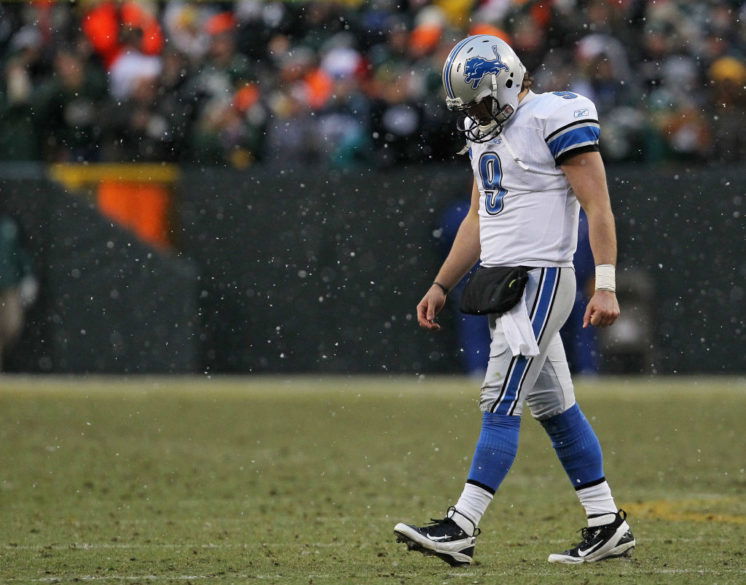 Three years without accomplishing anything tangible is a long time in the NFL, especially when those seasons should have been the prime seasons of their franchise quarterback's career. The three years under Quinn have been the age 28, 29, and 30 seasons with Stafford under center, and the team is still waiting for results.
Speaking of Stafford, 2019 is a pretty big season for him. The first overall draft pick from 2009 had his worst year since his injury-shortened 2010 in terms of yards, and he had his lowest touchdown output since 2012 despite starting all 16 games.
Right now doing anything with Stafford is unfeasible for the Lions given his contract, but there is a possible exit looming. After the 2020 season, the dead cap money on Stafford's deal plummets down to 10 million dollars, giving them a chance to move on in two seasons if the franchise can't get back on track.
By all early appearances, the 2020 NFL Draft has a loaded quarterback class. From Tua Tagovailoa to Justin Herbert to Jake Fromm, there should be plenty of options for a new signal caller in April. If the Lions want to draft a quarterback next spring, they could let him sit for one season behind Stafford before turning over the reigns completely in 2021 without any major salary cap issues.
It's a completely moot point if Stafford comes out in 2019 and shows that his sub-standard 2018 was an aberration, but it puts a ton of pressure on this season. For maybe the first time in his entire tenure with the Lions, there is huge pressure on him to win. If it's another repeat of 2018, the beginning of the end may be near.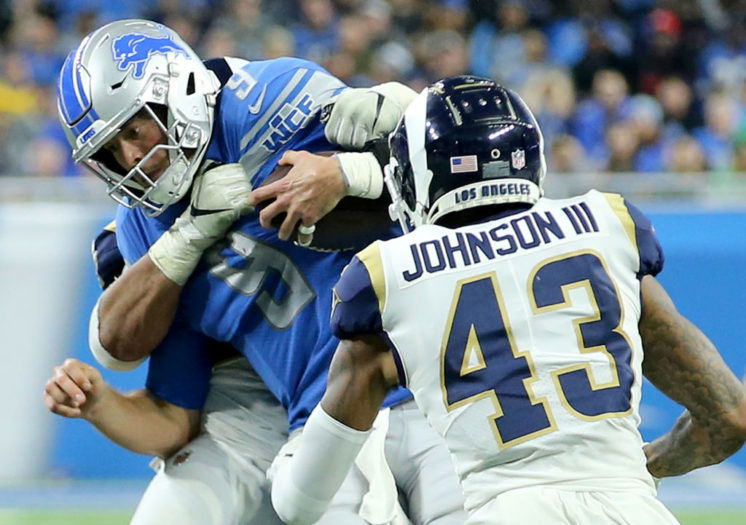 And in what is unquestionably a defining year for the franchise, you have to start looking for wins. What's the path to nine wins? Is there a way to maybe get to 10 and win the NFC North?
The schedule certainly softens up in the middle and could be manageable down the stretch, but the Lions have to make it there still in the hunt. And with the brutal early schedule they're facing, it's no guarantee they will.
They get the Cardinals and the rookie in week one, and Arizona might have the worst roster in football. They will need that win, because it gets really bad from there. The Lions will host the Chargers in week two, travel to Philadelphia in week three, and then host the Kansas City Chiefs in their fourth game before a very early bye in week five. After the bye week they get a primetime trip to Lambeau Field on Monday Night Football.
That's three teams who played on Divisional Weekend last year and a road battle with Aaron Rodgers in the four games following week one. The Lions would do well to make it out of that stretch with a 2-3 record, but that becomes almost impossible with a loss to Arizona in week one.
If Matt Patricia's total culture change doesn't net any big results in 2019, it's tough to imagine him keeping his job.
If the blood is on Bob Quinn's hands for hiring one of his friends to be head coach and said head coach is fired, Quinn almost certainly wouldn't be trusted to lead another head coaching search.
And if Matthew Stafford has two consecutive bad seasons, and what would be 11 seasons total without a playoff victory or even a division title, there might be a way for him to be out the door by the end of 2020 with a new quarterback waiting in the wings.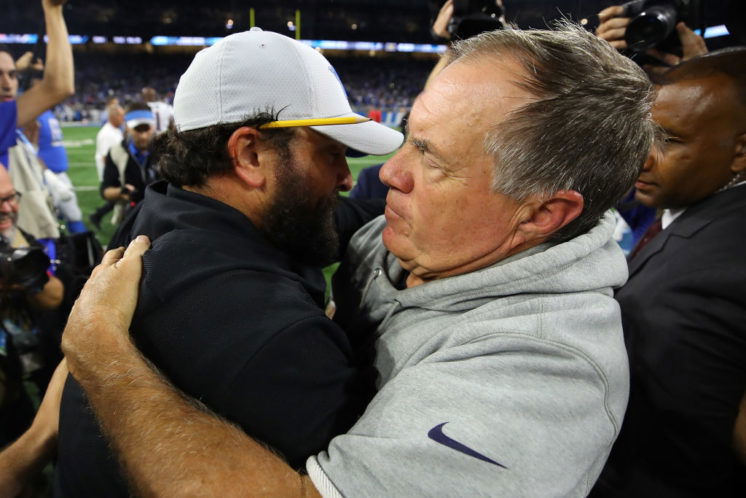 Everything is on the line for the Lions this year.
And any path to a successful season and a reprieve for Patricia, Quinn, and Stafford starts with righting last year's wrong and beating Kyler Murray in week one.
If the Lions lose in Arizona, the schedule and mindset from the team sets up for a bad season that could lead to major repercussions for the entire franchise.
---