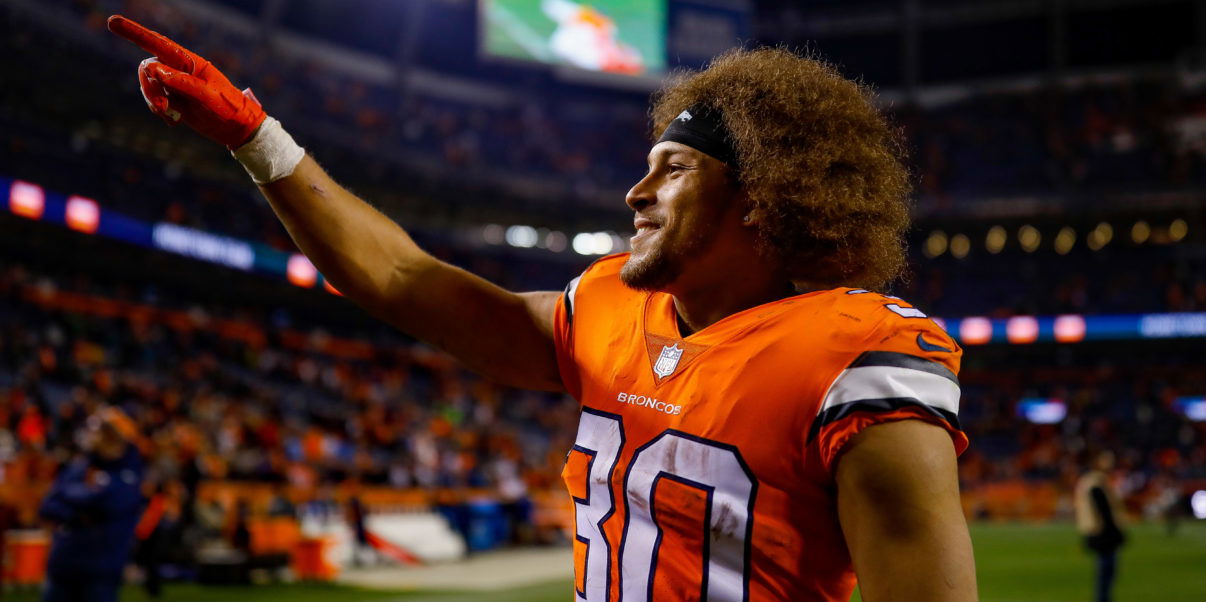 Diamonds in the Rough: The All-NFL Undrafted Team
With the 2019 NFL Draft firmly in the rearview mirror and rookie minicamps set to take place in the coming days, teams vie to secure the services of undrafted rookie free agents. Although the majority of these UDFAs will not make the final 53-man roster, there is still hope for those who were left disappointed after UCLA's Caleb Wilson was anointed Mr. Irrelevant 2019 with the final pick of the 2019 Draft.
League legends such as Night Train Lane, John Randle, and Kurt Warner all entered the league as unheralded rookies before going on to carve out Hall of Fame careers.
Only a handful of UDFAs have ever made it to the Hall of Fame, but who do this year's class have to look up to in the NFL right now? To answer this question, we've assembled a team of current players who never heard their name called out on stage during draft weekend.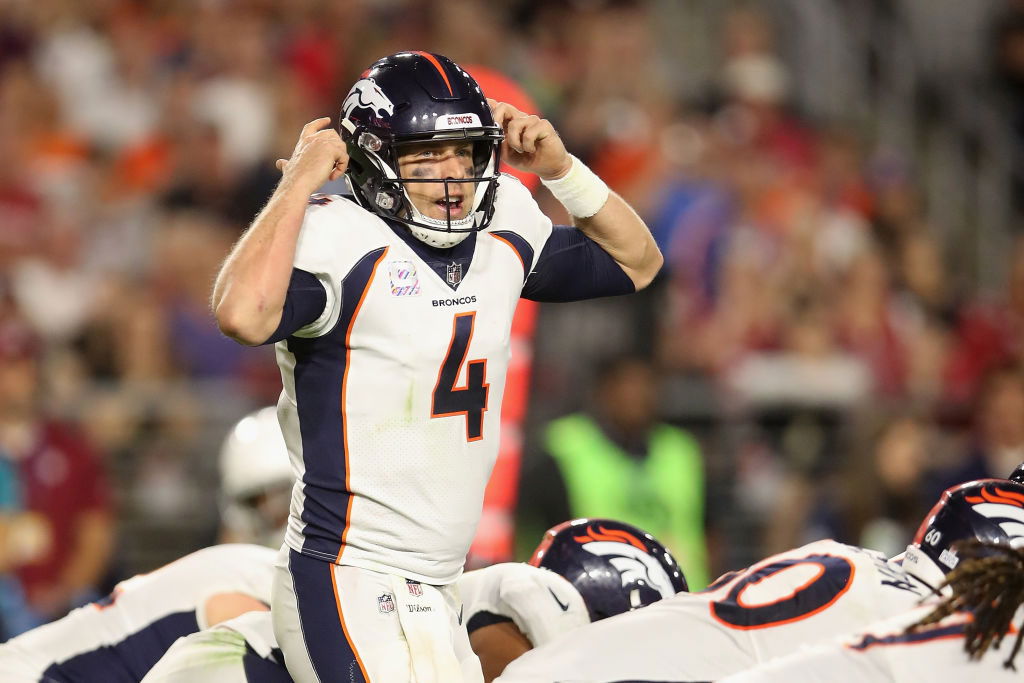 Quarterback
Quarterback: Case Keenum
The former Texan, Ram, Viking, and Bronco is definitely not lacking in experience, and the journeyman QB enters 2019 competing with Dwayne Haskins and Colt McCoy for the Washington starting job. Despite breaking numerous NCAA records with the University of Houston Cougars, Keenum went undrafted in 2012 before ultimately staying in Houston with the Texans.
Now two years removed from a strong season with the Vikings which peaked with the Minneapolis Miracle, Keenum underwhelmed in Denver and was cut loose. This eighth-year signal caller is a nice fit for a team of players still trying to prove themselves in the NFL.
Honorable Mentions:
Taysom Hill, Nick Mullens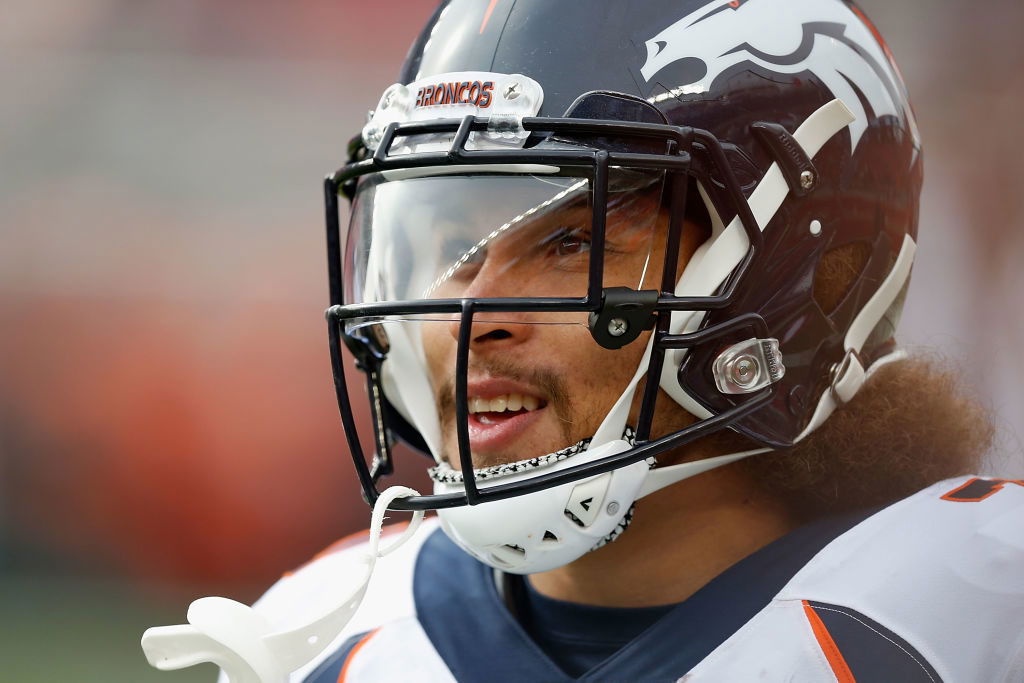 Running Back
Running Back: Phillip Lindsay
Born and raised in Denver, Lindsay was picked up by the Broncos out of the University of Colorado in 2018 before going on to be the first ever undrafted offensive rookie to make the Pro Bowl. Lindsay amassed 1,278 yards from scrimmage despite only starting 8 games last season, and figures to be a prominent piece of the Broncos offence for years to come.
Honorable Mentions:
CJ Anderson, Legarrette Blount, Austin Ekeler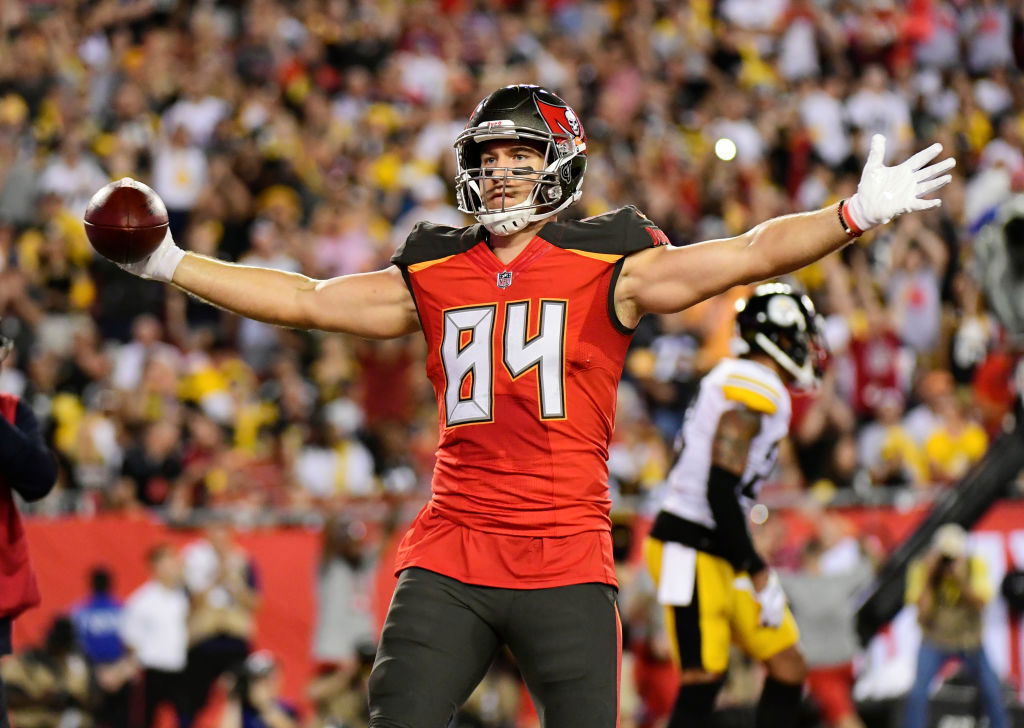 Tight End
Tight End: Cameron Brate
In recent years, Antonio Gates, one of the all-time greatest undrafted players, would have been the clear choice for this position. However, with Gates now 38 years old and currently without a team, there are a host of players looking to stake their claim as the league's best undrafted tight end.
Choosing a tight end proved fairly tricky, with little to separate Brate from others such as Jack Doyle and Trey Burton. I've opted for Brate here as he has recorded at least six touchdowns per year for three years running, despite seeing less of the field due to the presence of OJ Howard in Tampa Bay. Brate's redzone threat makes him a valuable asset for this team.
Honorable Mentions:
Jack Doyle, Trey Burton, Ricky Seals-Jones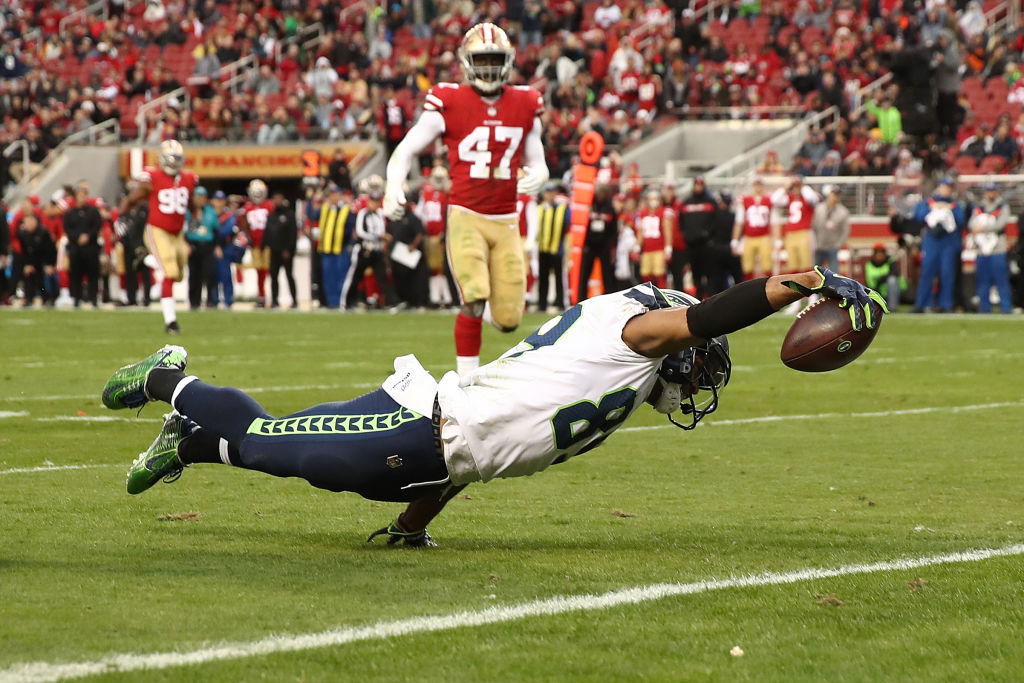 Wide Receivers
Wide Receivers: Doug Baldwin, Adam Thielen, Adam Humphries
Doug Baldwin, who may be about to retire, is a two-time Pro Bowler and still feels perennially underrated. Adam Thielen posted eight(!) consecutive games with over 100 receiving yards to start the 2018 season. Adam Humphries value as a slot receiver in the league's most prolific passing game in Tampa Bay earned him a four-year, $36m contract with Tennessee this past off-season.
Although some position groups in this team lack depth or genuine starter-quality players, I genuinely do believe this trio would be a top-5 receiving corps in today's NFL.
Honorable Mentions:
Willie Snead, Robby Anderson, Tyrell Williams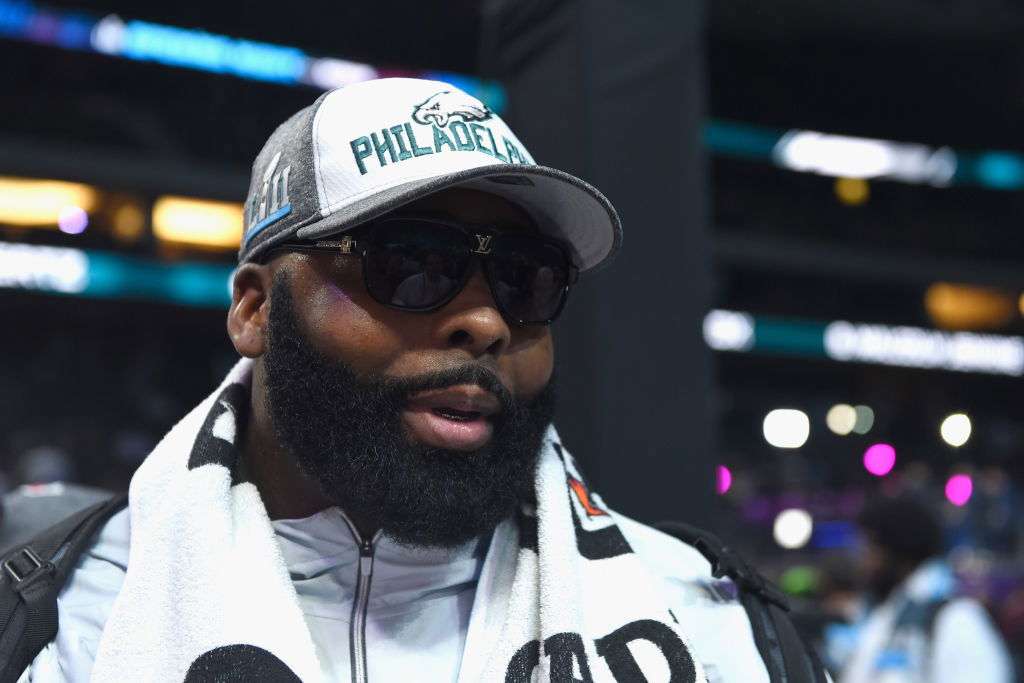 Offensive Line
Left Tackle: Jason Peters
Left Guard: Andrew Norwell
Centre: David Andrews
Right Guard: Quinton Spain
Right Tackle: La'el Collins
I could easily use this whole section to wax lyrical about Jason Peters (9x Pro Bowls, 2x 1st Team All-Pros and 4x 2nd Team All-Pros might make Peters the biggest bargain of the 21st century), but the other members of this unit deserve credit as well. The Jaguars made Norwell the NFL's highest paid guard in 2018, David Andrews has won two Super Bowls, La'el Collins has been a fixture on one of the best o-lines in the league in Dallas, and July 1st is Quinton Spain day in Petersburg, Virginia. This line may be thin in places, but you can't argue with the resumé put together by the starting 5.
Honorable Mentions:
Alejandro Villanueva, Ronald Leary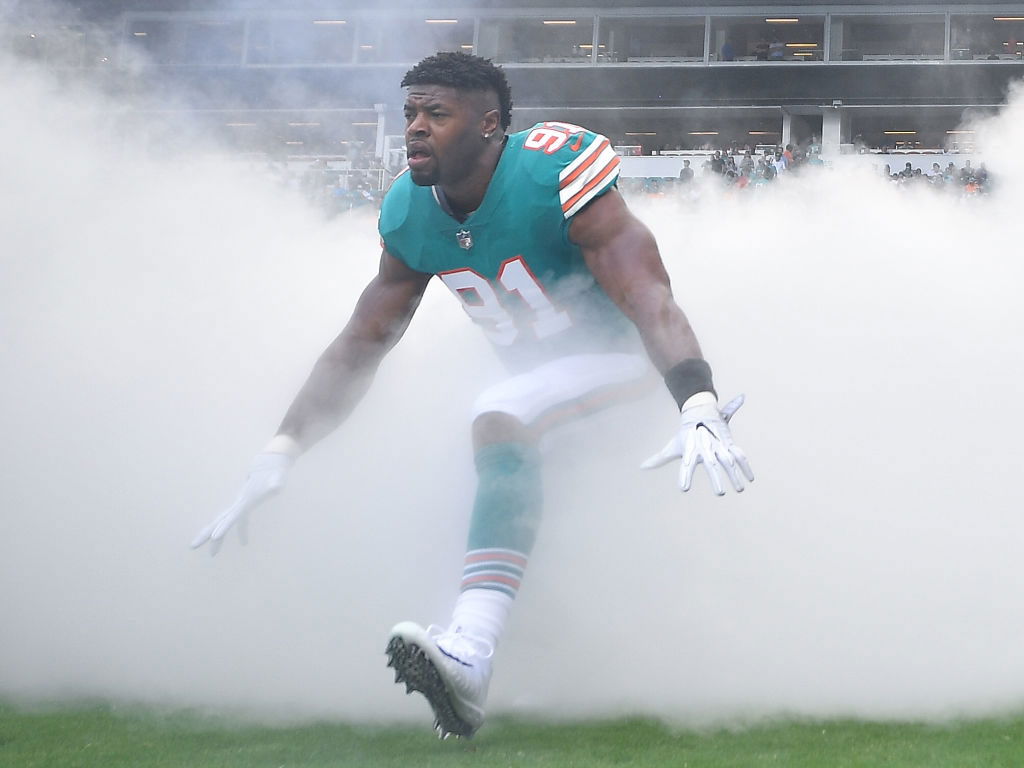 Defensive Line
Defensive Ends: Cameron Wake, Michael Bennett
Defensive Tackle: Damon Harrison
Cameron Wake is 37 years old and still producing. The former BC Lion left the CFL for Miami in 2009 and has since racked up 98.0 sacks, 5 Pro Bowls, a 1st Team All-Pro nod and 3x 2nd Team All-Pro appearances.
Snacks Harrison was undrafted in 2012 out of tiny William Penn University in Oskaloosa, Iowa, and has been on a steady diet of run-stuffing ever since, being nominated 1st Team All-Pro in 2016. Fun fact: Harrison played 17 games in 2018, being traded from New York to Detroit before the Giants' bye week but after the Lions'.
Of all of these guys, Michael Bennett may be the one who plays with the biggest chip on his shoulder. Picked up by Seattle in 2009, Bennett then spent three years in Tampa Bay before returning to the Seahawks to become a cornerstone of the Legion of Boom, winning Super Bowl XLVII in the process.
Honorable Mentions:
Mario Addison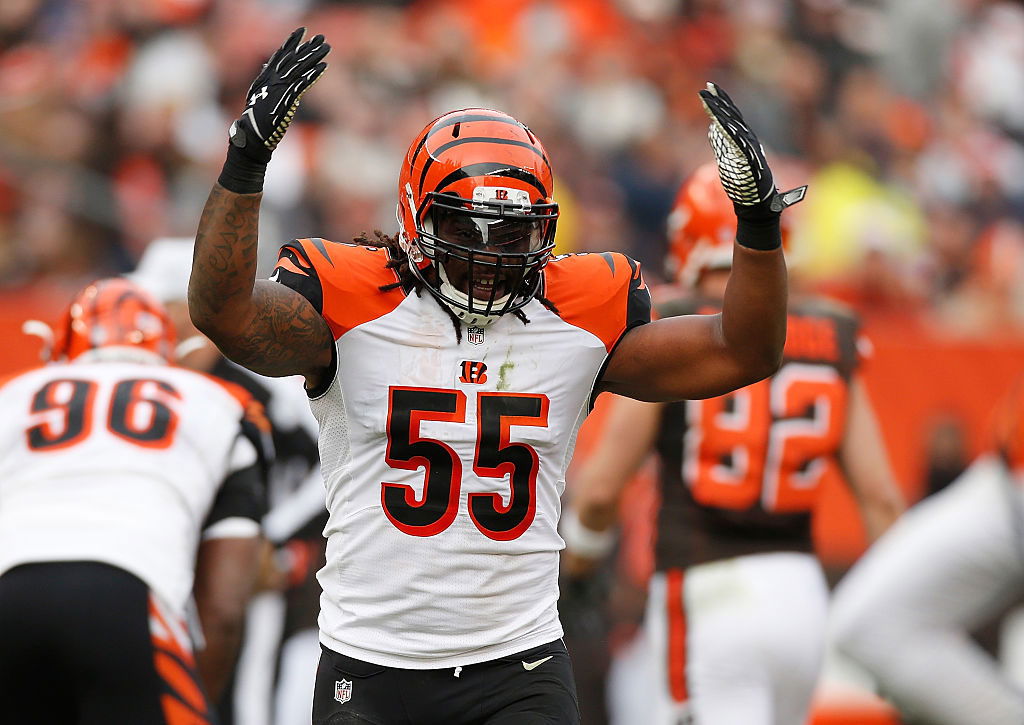 Linebackers
Outside Linebackers: Shaq Barrett, Vontaze Burfict
Inside Linebackers: Cory Littleton, Craig Robertson
This linebacker corps is almost certainly the weakest position group of the team. Shaq Barrett was a sometime-starter in Denver for four years before signing for Tampa Bay this spring, and Craig Robertson has enjoyed a fairly successful stint in New Orleans over the past three years. Cory Littleton was a valuable player for Wade Phillips and the Rams in 2018, and also made the Pro Bowl as a special teams starter. 
Plenty has been written about Vontaze Burfict since a poor Combine, a failed drugs test and concerns over his character caused him to go undrafted out of Arizona State in 2012. In a seven-year career with Cincinnati, Burfict was fined more than $400,000 in total, and was suspended for 10 games. However, Burfict was fairly productive when actually on the field, so he makes this team as a starter on the defence. 
Honorable Mentions:
Uhhhh… Dylan Cole and Reggie Gilbert?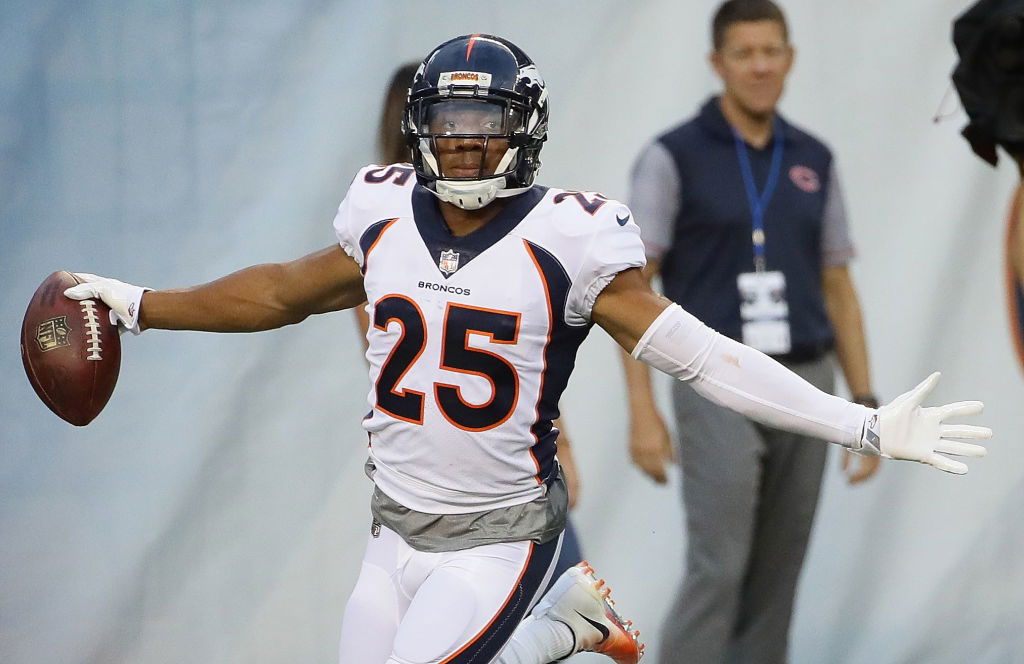 Defensive Backs
Cornerbacks: Chris Harris Jr., AJ Bouye
Safeties: Tashaun Gipson, Tony Jefferson
Rounding out the defence, Chris Harris Jr. is a 4x Pro Bowler and figures to receive a big-time pay day before Week 1 of the 2019 season. Harris has been a stalwart of the Broncos defence this decade, and recorded a 35-game streak of not allowing a touchdown in coverage between December 2013 and December 2015. Much like the rest of the Jaguars, Bouye struggled in 2018, but posted 6 interceptions in 2017, and was listed as the 12th best cornerback in the NFL that season by PFF.
Another member of that 2017 Jaguars defence, Tashaun Gipson picked Ben Roethlisberger off during a 30-9 Jacksonville victory in the regular season en route to the AFC Championship Game. Strong safety Tony Jefferson has started 30 games for Baltimore in the past two years, playing a pivotal role on a defence which allowed the least yards of any team in 2018.
Honorable Mentions:
Malcolm Butler, Nickell Robey-Coleman, Andrew Sendejo, Darian Stewart, Jahleel Addae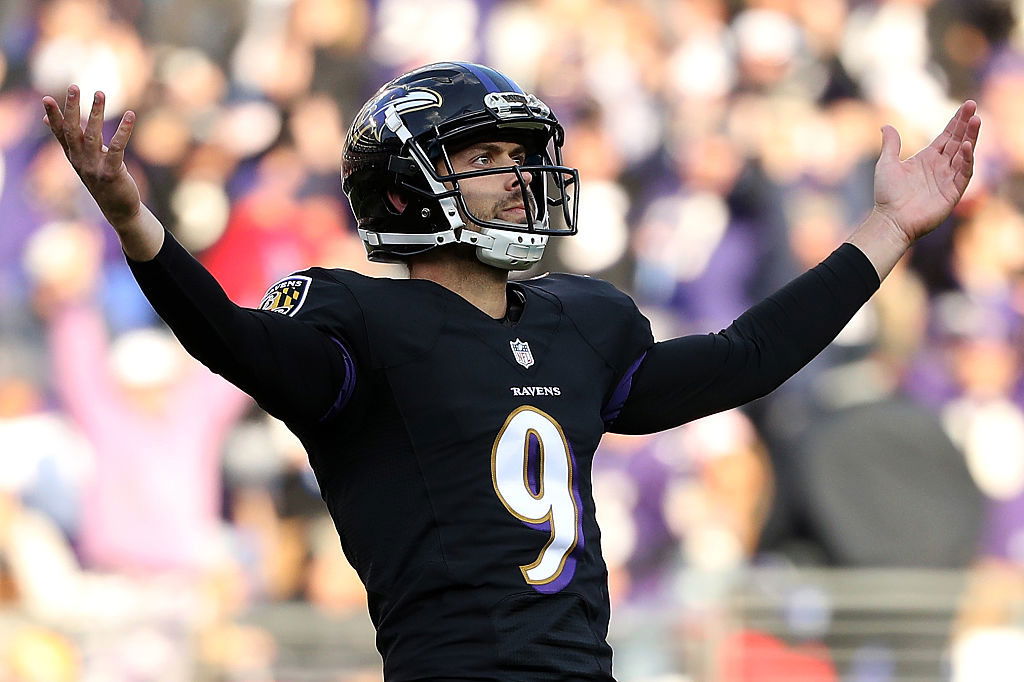 Specialists
Kicker: Justin Tucker
Punter: Johnny Hekker
If you've been underwhelmed by this team up to this point, then allow me to present what may be the most dominant position group in NFL history. Just Tucker has a career field goal success rate of 90.1%, which is good for the best ever. Not satisfied with being the most automatic kicker of an American football ever, Tucker is also known for his operatic singing ability. Hekker is also regarded as one of the most valuable punters and holders in NFL history, making the 1st Team All-Pro on four occasions.
Honorable Mentions:
Most of the league's specialists enter the league undrafted, but with a special teams unit like this one, I don't know why. #PuntersArePeopleToo
---