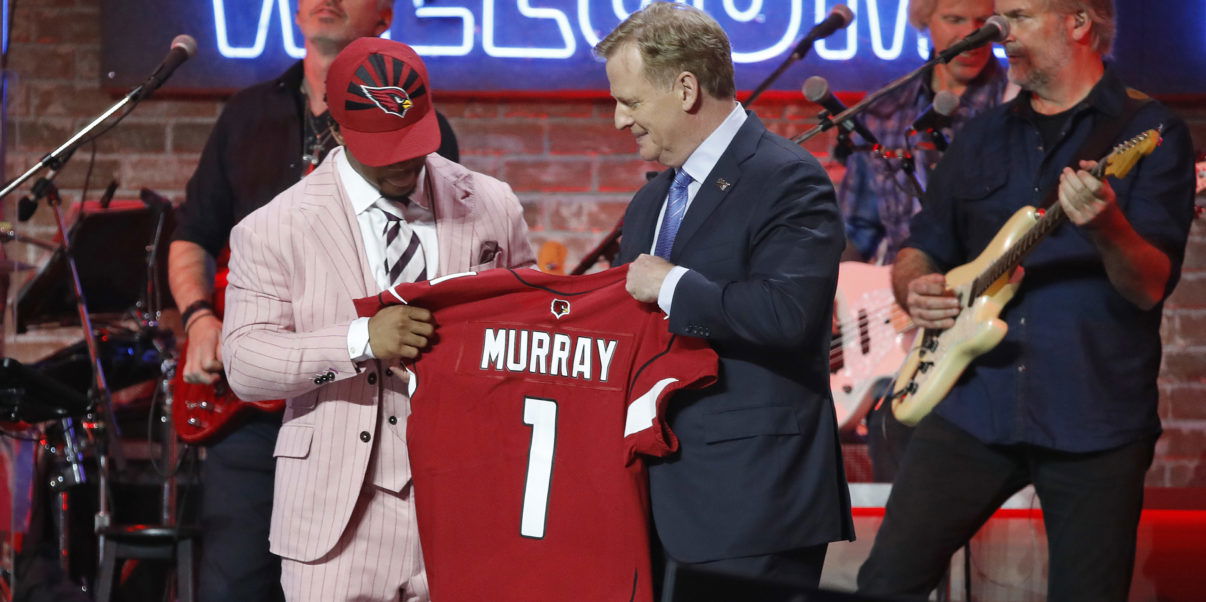 Desperation in the desert: The Kyler Murray experiment
Don't let the routine nature of it fool you.
It felt very ho-hum when they drafted Kyler Murray with the first overall selection in Thursday night's draft. It was pretty much what most people expected them to do. But it was anything but an ordinary top overall pick.
In one draft pick, the Arizona Cardinals just launched their attempt to smash every mould ever made on how to rebuild a franchise.
What the Cardinals are doing here is trying to completely re-invent the wheel. There's no obvious comparison for this, and no real precedent for its success or failure. You draft a quarterback, you try to build around him, you give him a few years (or longer) to see it if works out, and you go from there.
Unless you're Arizona.
This is what desperation looks like. This is the draft pick form of throwing a hail mary from your own 35 on an untimed down.
A normal franchise wouldn't even attempt this.
Healthy organisations don't trade three draft picks for a quarterback, play said quarterback for less than one season with little to no talent around him, and then draft a new, equally unproven quarterback with the first overall pick. In the ensuing draft.
But these are the Arizona Cardinals. The NFL's most desperate franchise.
Kliff Kingsbury was hired as the head coach of the Arizona Cardinals on Jan. 7th after a dismal 3-13 season that saw Steve Wilks get canned after one season in charge.
Firing a head coach after one season in charge of maybe the worst roster in the league was another sign pointing to just how desperate the Cardinals are for any bit of good mojo.
That 3-13 season certainly didn't do anything to make the Cardinals absolutely sure that Josh Rosen was the saviour of the franchise, but the team's awful record wasn't his entirely.
He showed flashes of brilliance in games, but also a concerning amount of immaturity with his decision-making. There were great moments, such as a game-winning drive in the final minute of a home victory over the San Francisco 49ers, and some concerning moments with 14 interceptions and 10 fumbles.
In short, it was the typical rookie quarterback experience. You take the good with the bad, you judge his strengths and weaknesses, and try to build off of that for year two and beyond.
Instead of following every piece of conventional wisdom ever, the Cardinals decided to hire a coach who had connections to a quarterback in the upcoming draft in Kingsbury and give him the power to draft Kyler Murray.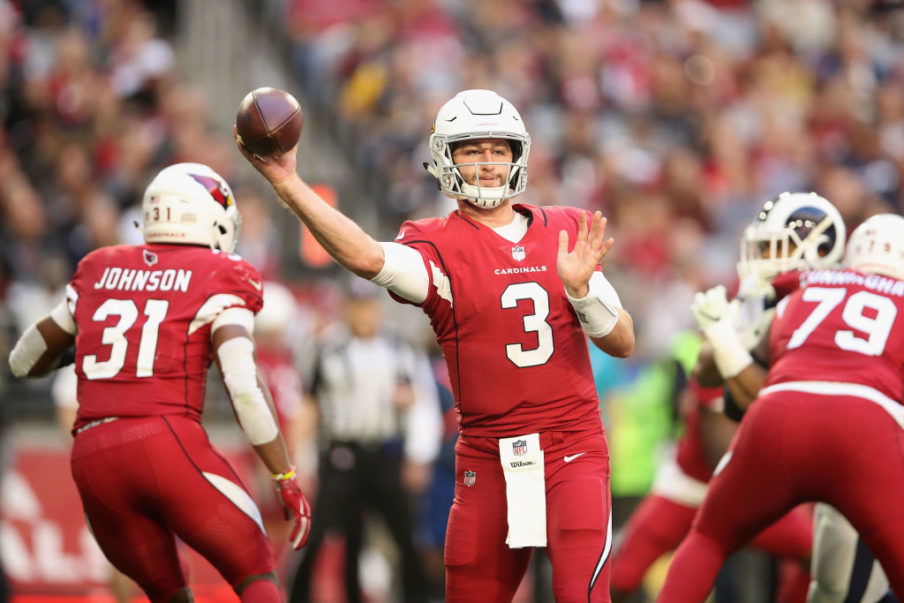 You can debate his numbers and performances all night, but not what's important here. The Cardinals are punting on Rosen after less than a season's worth of games.
At worst, Rosen is an unknown right now. He could follow a path like Sam Bradford, the top overall pick in 2010 who never put it all together. His first year also looked similar to Jared Goff's, a first overall pick who stumbled as a rookie with a poor supporting cast and subpar coaching. Two years later, he ended up in the Super Bowl.
The most valuable commodity in the NFL is a franchise quarterback—and it's possible Rosen will never become one—but the Cardinals weren't even willing to wait and find out before giving up.
Why did the Cardinals give up so quickly? There are many other teams in the league who have followed the traditional structure of drafting and developing quarterbacks over time. Many of them even take it to the other extreme and give the quarterback they drafted too much time without producing results.
Matthew Stafford was drafted in Detroit in 2009, showed flashes on a team without a lot of other talent in his rookie year, and ten years later he is still in Detroit without a single playoff win.
Andy Dalton was drafted by the Bengals in 2011 and has been there ever since without a lot of tangible results. Ryan Tannehill was selected in Miami a year later, and although his fate is uncertain right now, he is still there for the time being seven years later.
The rest of the NFL is so married to the idea of having even an average quarterback that they are willing to put up with years of not winning at the risk of failing to find an upgrade under center.
It's possible that Rosen could be better than Stafford, Dalton, or Tannehill, but if he is it will have to happen with another team.
And can you blame them? These are the Arizona Cardinals after all.
In 2009 they made a run to the Super Bowl, but it was behind a 37-year-old Kurt Warner at quarterback. They weren't opening a championship window; rather trying to take squeeze through it before it closed.
After Warner retired they moved into years of wilderness under centre. In 2010 they had four different signal-callers, they moved to a tandem of John Skelton and Kevin Kolb in 2011-2012, then signed 34-year-old Carson Palmer.
Palmer got them to the NFC Championship Game in 2016, but he retired and the Cardinals haven't been back to the playoffs.
The last time the franchise had real continuity with a young quarterback was when they drafted local product Jake Plummer in the second round of the 1997 draft out of Arizona State. Plummer started 82 games for the Cardinals across six seasons and won the franchise's first playoff game in 52 years with an upset over the Cowboys in 1999.
And that's it. The Cardinals have won six playoff games since 1947, and all of them were with a quarterback over 35 excluding the one for Plummer that never materialized to anything bigger.
Jake Plummer aside, the Cardinals have never had a young and successful quarterback who was in it for the long haul, and even Plummer's tenure only made it six seasons.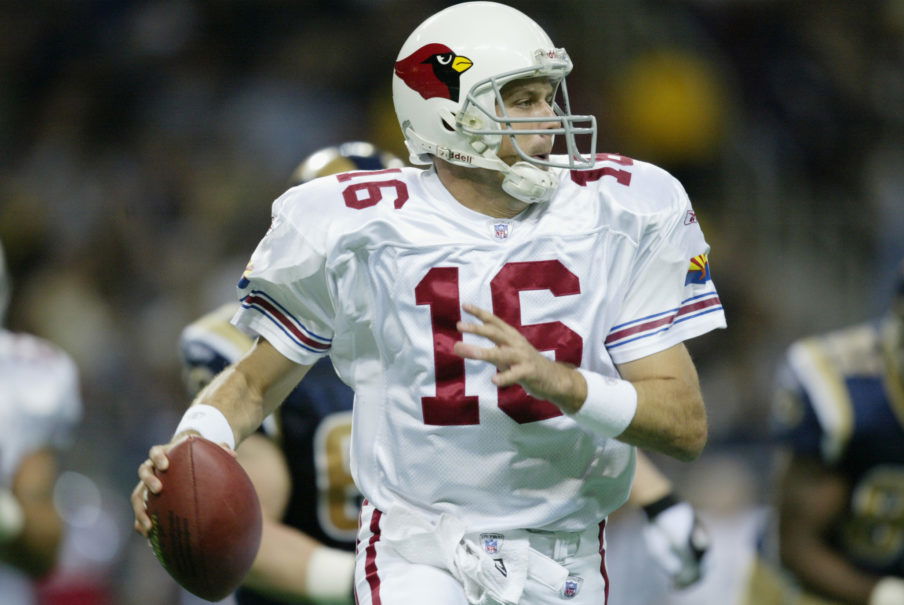 Murray is talented enough to make this worthwhile. At the end of the day, he is a Heisman Trophy-winning quarterback. Who knows, maybe one day he will bring the desert its first Lombardi Trophy to the desert, and shift the paradigms on how to build a roster in the process.
There's also the possibility that he never puts it together, and this goes down as one of the biggest failed experiments in NFL history.
But the Cardinals have been in the abyss without a young quarterback for so long, they are willing to do anything to change the narrative. That includes the things other teams wouldn't even dream of.
They fired a coach who didn't have a lot of talent after once season. They hired a new coach with no NFL experience. They rendered last year's big draft day trade for Josh Rosen irrelevant after only letting him play 13 games. They drafted a very boom-or-bust quarterback who wasn't even sure what sport he would be playing six months ago.
This is the ultimate prayer they need to be answered. This is looking at everybody who has been zigging on how to rebuild a team for decades and deciding to zag on a whim.
It's an act of total desperation from what is now undoubtedly the NFL's most desperate franchise.
---