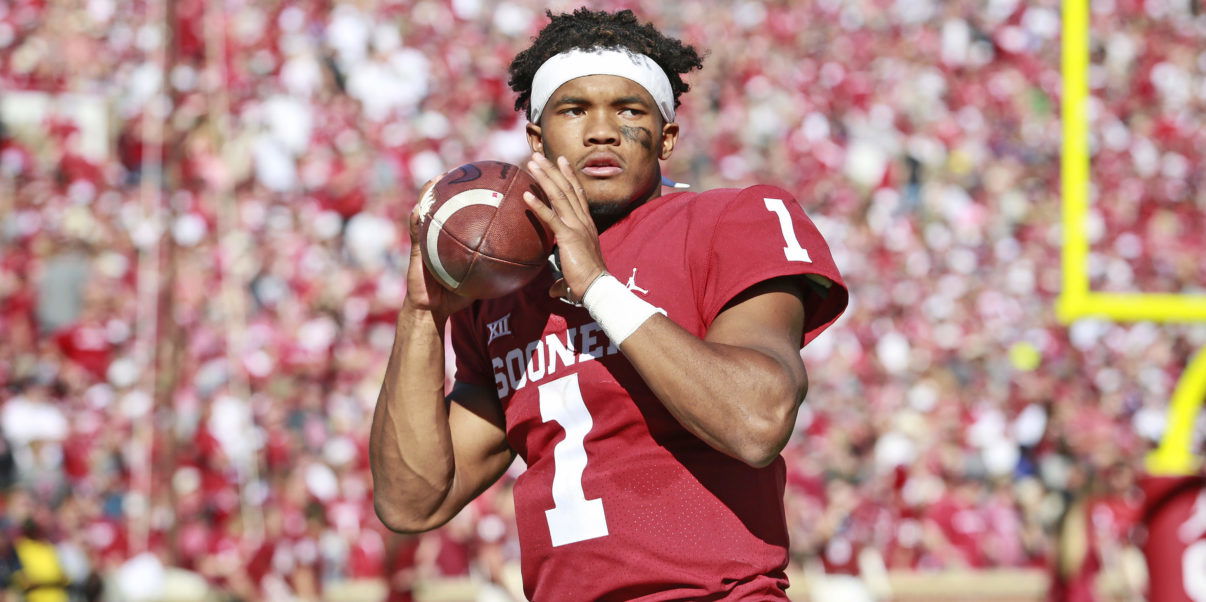 2019 NFL Draft Roundtable
The centerpiece event of the 2019 NFL offseason is upon us, and it's anybody's guess how this will go.
The 2019 NFL Draft class is stacked with some high-end defensive talent, some very polarizing quarterbacks, and a few late-round gems that could end up being steals.
It all gets started on Thursday night from Nashville, where the Arizona Cardinals will kick it off with what should be the selection of 2018 Heisman Trophy winner Kyler Murray.
After that, who knows? But our team of writers answered a few questions trying to figure it out.
Chargers fan David Howell, Seahawks supporter Joe Hulbert, Colts enthusiast Sam Brown, beleaguered Falcons fan Alan Cole, and a nervous Raiders fan in Tyler Arthur took a stab at answering some questions on how Thursday will go.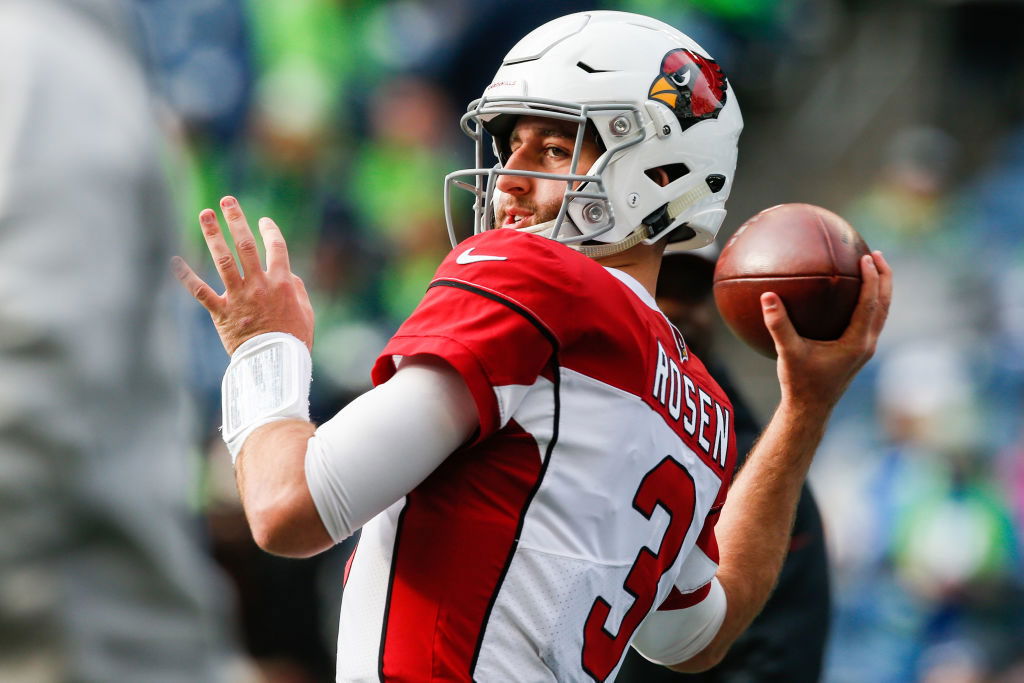 Kyler Murray is going No. 1 barring something unthinkable at this point, so that means Josh Rosen needs to be dealt. Where will he end up?
David: I think it's possible and perhaps even likely the Cards keep him and wait for an offseason QB injury that gives them the leverage back. Remember the Vikings' panic trade for Sam Bradford when Teddy Bridgewater went down?
 That sort of scenario is the only way the Cards get more than 20 cents on the dollar for Rosen. If he moves this weekend, I'd say the Chargers and Pats are the likeliest contenders – perhaps he's a trade chip that gets the Cards back into the first round for Marquise Brown?
Joe: I think Rosen ends up with the Miami Dolphins. They are already reportedly looking to trade out of the first round to acquire further picks next year, which makes me think their 2019 second-rounder is somewhat expendable. I rate the new Dolphins regime including Jim Caldwell, and I think Rosen is a really nice fit here.
Sam: I'm saying he'll end up in Miami. The Dolphins wouldn't necessarily have to start him right away if they didn't want to, and if the whispers from the trade market is to be believed they might not even have to give up a first next year to get him. 
If he sucks, you've performed an exemplary tank job and get a high pick in the QB-loaded class next year. If he's good, you've found your QB.
Alan: First of all, I think any team with an immediate need for a QB should be all over this. Rosen is every bit the unknown commodity as the quarterbacks in the draft at this point, but he has a year of NFL experience under his belt and won't cost a first-round pick. 
Having said that, I think he ends up with the New York Giants. It makes sense to get a quarterback on a rookie deal after they failed to do so last year, and the high second-rounder I'm assuming they would give up is good return value for Arizona. 
Tyler: I think the best place for Rosen to go is New England, and I think this will be the eventual outcome if Washington jumps up into the top five. If the rumours of that trade aren't true, then Jay Gruden might have to give Arizona a call, but I think that Rosen sitting behind Brady is as good a place to put him.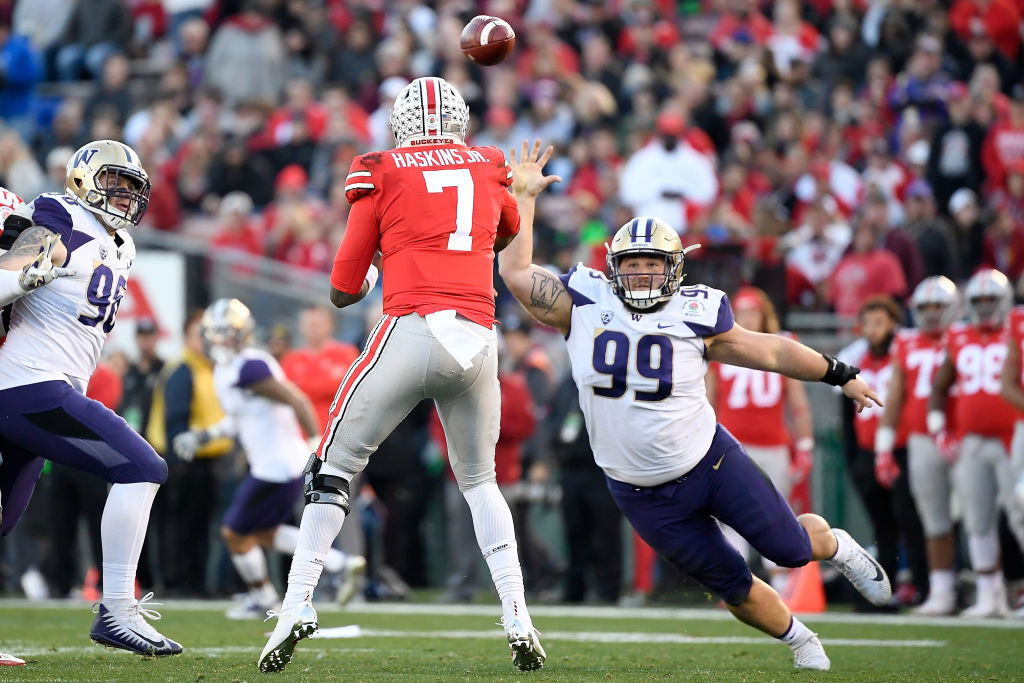 Outside of Murray and Rosen, there are three other quarterbacks who look like factors on Thursday. Dwayne Haskins, Drew Lock, and Daniel Jones. Who ends up where?
David: I have absolutely no idea. I could see all three being off the board in a hurry (like in my most recent mock), and I could see at least one falling deep into day 2. The one prediction I will make? At least one, and possibly all, of these QBs will be taken via a trade up, like every first-round QB not in the top two since 2014.
Joe: Jones to Washington, Lock to the Giants, and Haskins to the Bengals. 
Sam: Drew seems to be a Lock for Denver (thanks), and I can absolutely envision Bruce Allen of Washington giving up some draft capital to capture Daniel Jones. Haskins is an interesting one, with many expecting him to slide to the base of the first round. I think we see a team jump back up into Round One to get him, with Cincinnati the most likely.
Alan: All three quarterbacks are questionable and nobody looks ready to commit to drafting one, but I'll take a stab. Lock goes to Denver, Jones goes to Washington, and Haskins goes to Cincinnati. 
Tyler: I think Haskins ends up at the Giants, Lock goes to the Broncos, and Jones ends up with Washington.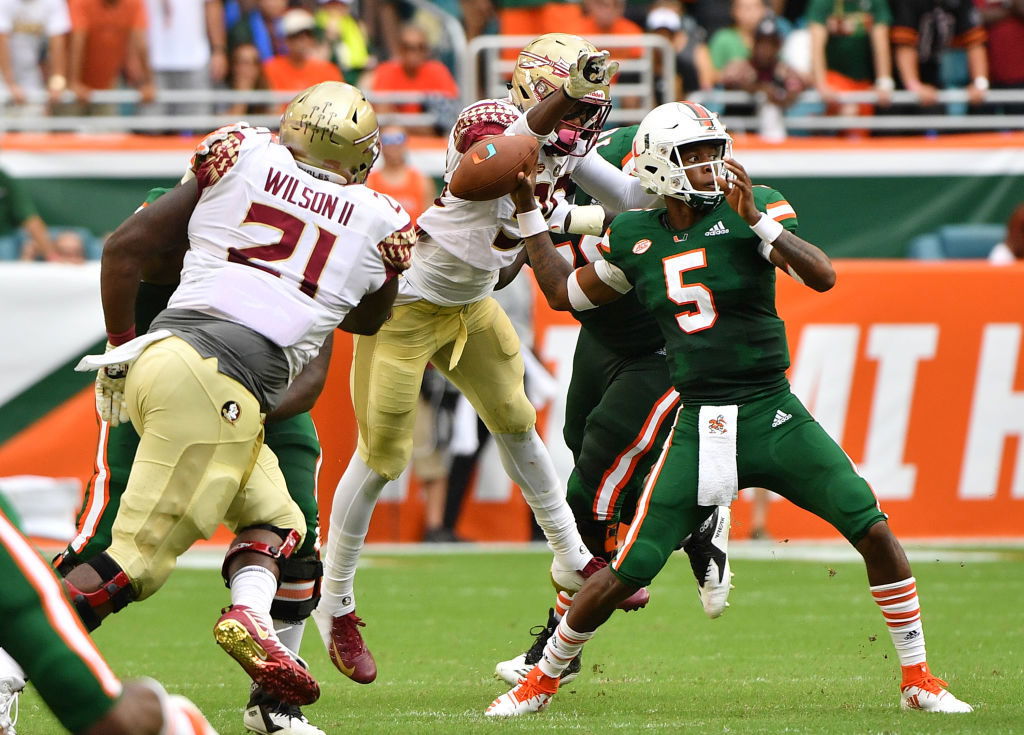 This draft class is littered with talented edge rushers. Outside of the obvious answer in Nick Bosa, who do you like the most out of these players?
David: Josh Allen, and there's no "outside of Bosa" qualification required.
Joe: I really like Brian Burns. I have him fourth on my draft board overall. He can win from pretty much anywhere and is a perfect fit in a four-man front. I'd love him to land in Buffalo or Atlanta as Sean McDermott and Dan Quinn could both maximize him.
Sam: Give me Brian Burns. A lengthy frame, a good deal of power, this guy can impact both the rush and pass from day one. An insane 45-degree bend will make him seriously difficult for opposing tackles, and I can't wait to see him making plays in the NFL.
Alan: I'm split between Josh Allen and Brian Burns, but I'm giving it to Allen by a hair. He's got the perfect frame to attack the tackles he faces, and enough speed off the snap to get past him. I expect him to go to Oakland at fourth overall, with Burns going sixth to the Giants. 
Tyler: I think Brian Burns is my favourite pure EDGE after the first two picks of the draft. I do recognize that Josh Allen can be really good too, but in the NFL I think you're more likely to succeed off the edge from a hand in the dirt, where Allen has the added bonus of being able to move backward and laterally.
 I'll take the more traditional rusher, and maybe so will Mayock and Gruden.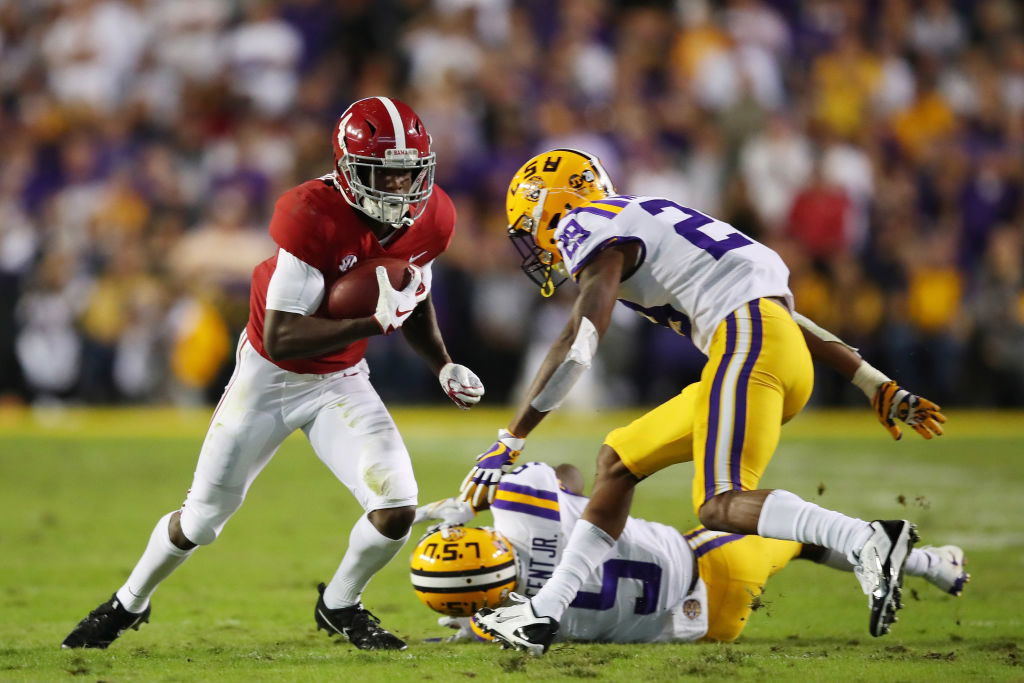 Who is the player you see being over-hyped right now as someone who will be over-drafted?
David: Greedy Williams. When a 6'2″ corner runs a sub-4.4 40 it's basically a matter of who overpays for him.
Joe: Outside of the quarterbacks I think Andre Dillard is being a bit over-drafted. Some hype him as an immediate 'win now' fix on the offensive line, but the schemed he played in with Washington State does not translate well to the NFL. Essentially he has an awful lot of learning to do, and I think the learning curve makes him a better fit for teams with an established offensive line already in place.
Sam: Greedy Williams. I'm just absolutely, not even slightly interested. I question the desire to tackle, and whilst he's fast, he's not quick. That might sound like an oxymoron, but I believe you'll see it on the tape. He can reach a terrific top speed, but agile receivers can get the beating of him off the line. I think anyone drafting him in the first round is making a mistake.
Alan: I'm going with Montez Sweat. Anytime a guy lights up the combine to the degree he did, there's going to be a fair amount of hype. I'm just not as sold on his tape, where he can struggle to use his speed and can often get bogged down with it comes to moving laterally. 
He's a fine player, but in a class full of other talented players at his position, I wouldn't be taking him in the top 10, where others have suggested he will go.
Tyler: D.K Metcalf is the first name that springs to mind. This is one of the more varied WR classes you'll see, with gadget players like Parris Campbell, playmakers like Marquise Brown, and 4.48-running Power Forwards like Hakeem Butler. I don't think you need to pay the price that people are suggesting you'll have to for Metcalf. Obviously, if he gets towards the later end of the round, the value is better, but that's not where a lot of people see him.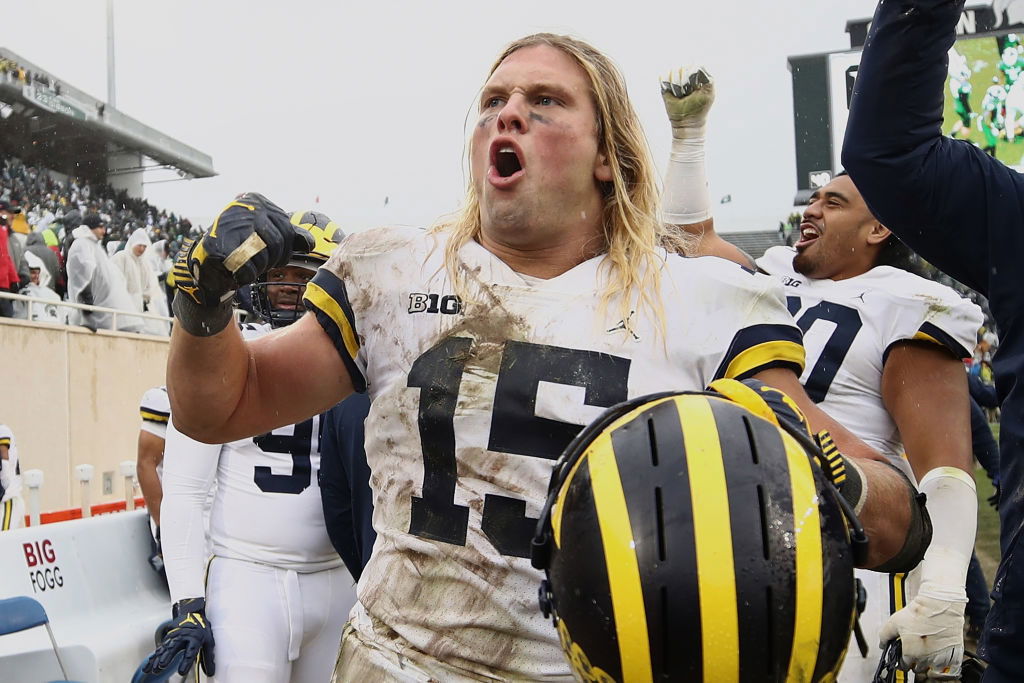 Is there a player you see not getting enough hype, and could be a steal?
David: Chase Winovich gets the assumption he wins with brain over brawn, but he proved he had plenty of the latter at the Combine, a sub-7 three-cone and position-leading 4.11 short shuttle being particularly valuable. Why is Rashan Gary considered a first-round lock and Winovich a Day 2 pick?
Joe: I really like DaMarkus Lodge, WR, Ole Miss. The problem he has is that his two classmates AJ Brown and DK Metcalf are both more flashy and appealing to the untrained eye. It honestly wouldn't shock me if Lodge had the best career out of these three guys. His releases are the best in this class and I think he can be an absolute weapon against press coverage. If he joins a team with speed receivers who teams will want to jam at the line of scrimmage, I think he can thrive.
I'm watching out for Dylan Mabin, a cornerback from Fordham, as a late round steal. His tape was really good, he simply stuck to receivers like super-glue. His combine stats were also very good, though they had little impact on my evaluation. 
He could be a nice option for a team towards the end of the fifth round as teams like to swing for the fences in those situations.
 Sam: I'm gonna stand on top of my house for this one and shout into the megaphone – ZACH ALLEN. 
The Boston College defensive lineman is a legitimate three-down player, who can line up in any gap you need him to. Versatility is becoming increasingly important for the modern day NFL defensive lineman, and I think a team with a stud already on their d-line could get a steal taking Allen late in the first or early in the second.
Alan: I'm not saying he should fly up into the first round, but more people should be talking about Max Scharping. The Northern Illinois man played at both tackle spots and a little bit of guard in college, and didn't look out of place. He's versatile and talented enough to find a home as an NFL starter, although it probably won't be until Friday. 
Tyler: Chase Winovich – the 'other' EDGE from Michigan, who instead I will refer to as the more productive EDGE from Michigan. Winovich isn't some fifth-round prospect who I think needs recognition, he's definitely billed to go near the end of the 1st or definitely in the 2nd round, but I think that it's worth noting that he could potentially be the best defensive prospect coming from a Michigan defense also offering Rashan Gary and Devin Bush Jr 
 If Winovich makes it back to the fringe between Thursday and Friday, he will be great value.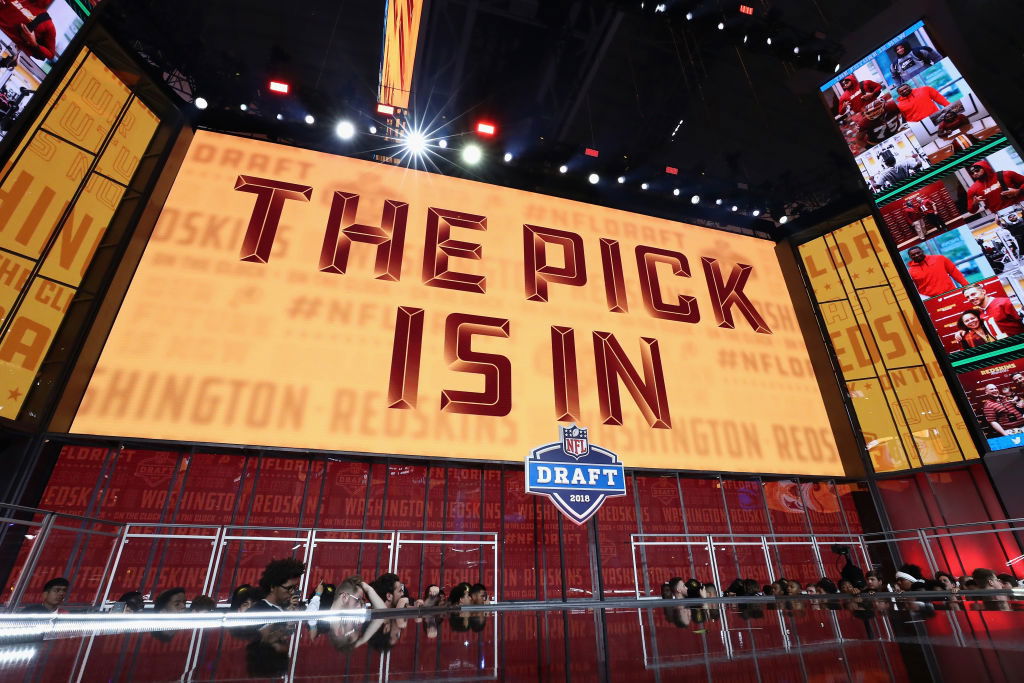 What team sitting outside the top 10 do you see as most likely to trade up on Thursday?
David: Washington, because they have an impulsive front office and a QB situation that invites them to follow their worst instincts.
Joe: I think Washington is the obvious candidate here. I think it's clear they want to move up, as Greg Gabriel has already reported it. With Alex Smith potentially never playing again, I think Washington will panic and move up for Daniel Jones or Dwayne Haskins. 
Bruce Allen is like a rabbit in the headlights in the NFL Draft and I think we see him overdo it again. A team I'm potentially watching is the Indianapolis Colts though, I think Ballard will be aggressive in this draft and a move up while trading down later on to recover assets is a real possibility.
Sam: It has to be Washington. Sitting at 15, there's no way they'll sit where they are and wait when they think their next signal-caller is on the board. It's the kind of move that gets a GM fired, or a contract extension. Between you and me, I would put good money on it being the former…
Alan: It's hard to disagree here. Washington is desperate and run by incompetence, which is an extremely dangerous combination on draft night. 
Tyler: I think Washington makes their way up to the top four. Whether it's a brotherly trade to the fourth pick or maybe moving up to three, I think Washington wants a QB. If that player isn't Josh Rosen, I think they're going to have to slide on up into the top four to get whoever it is.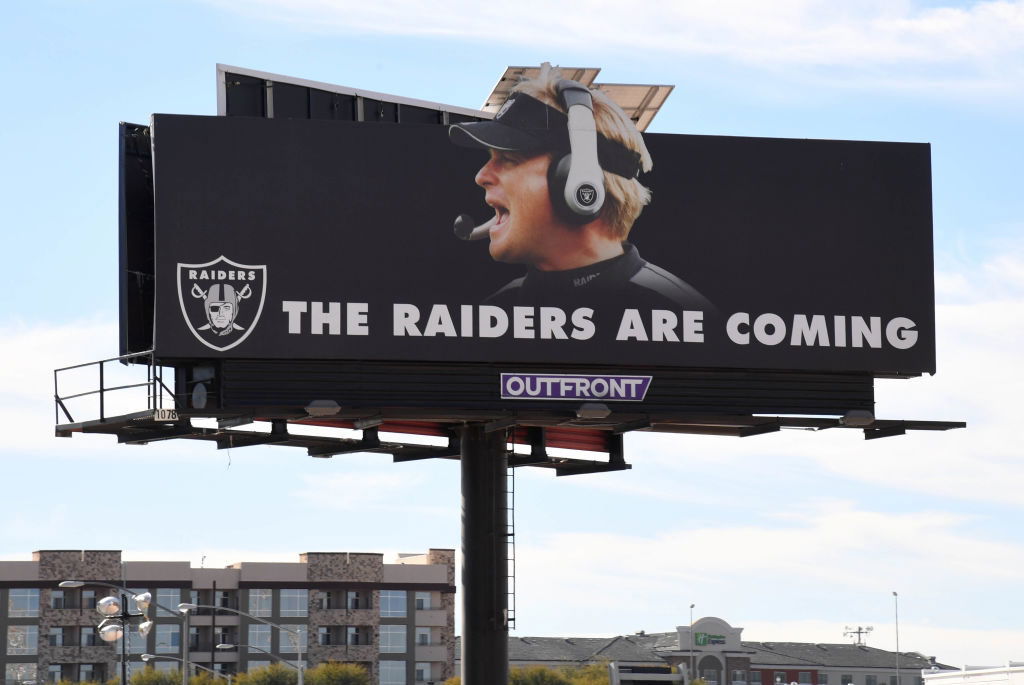 Finally, it's Friday morning, and we're looking back at a team who did something really stupid. Who is that team, and what did they do?
David: Washington, for following those instincts I mentioned and making a mega-trade for a QB who would have been a reach at 15.
Joe: I could see the Bengals panicking if there is a QB rush above them, and picking someone such as Dwayne Haskins or even Will Grier at the end of the first round. I have that little faith in this organization, and young idealistic coaches such as Zac Taylor tend to fall in love with a guy and think they're the answer. I'm looking at Josh McDaniels.
Sam: That team is the New York Giants. I can't tell you precisely what it's gonna be, but Dave Gettleman will pull something out of the hat.
Alan: I'm all in on Washington messing this up. Of all of the incompetent things Washington has done under Dan Snyder, trading up for Daniel Jones would take the cake. And I can see it happening. 
Be afraid, Washington fans. Be very afraid. 
Tyler: It's going to be the Raiders, let's face it. My favourite (so least favourite) rumoured fourth-overall selections are D.K. Metcalf, Joshua Jacobs, and T.J. Hockenson (listed in descending order of how much I'd cry). 
Any of these are genuinely believable, even with Quinnen or all-but-Bosa EDGE rushers still available on the board, and I'm terrified to see how they screw it up. Bring on the draft, I guess.
---