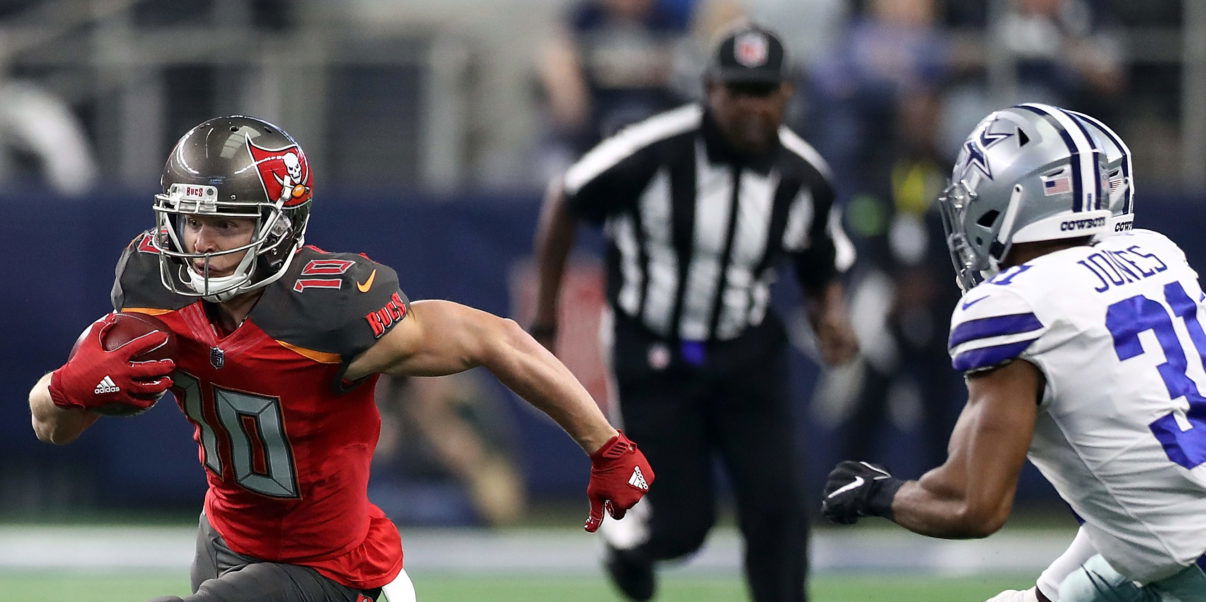 Five Buy Low Candidates in your Fantasy Football Dynasty League
While most Dynasty owners are focusing on the rookie drafts, some are aggressively trying to improve their teams in other ways. One of the most effective ways that good dynasty owners improve their teams, is by buying forgotten or overlooked players for very little. This 'Moneyball' like strategy has seen fantasy owners get the benefit of strong performances from players such as Chris Carson and James White in the last twelve months.
Below is a list of five players who you should be targeting, as their current prices are a lot lower than their potential output if things start falling into place for them.
Ronald Jones (RB, Tampa Bay Buccaneers)
To call Jones' first season in Tampa Bay a disaster would be an understatement. His rookie year was disrupted by injuries and he was a secondary piece in a bland running game as he only carried the ball 23 times. The more startling thing is that those carries only earned him 44 yards and one touchdown.
The reality is that Jones didn't play well, but it's insane to write a guy off after one injury-disrupted year. The Buccaneers run game was almost as bland as Mike McCoy's infamous 'behind the center every time' run game in Arizona. Dirk Koetter continued to run behind the center and left guard, despite these carries yielding just 3.1 yards per carry.
Bruce Arians' run game is much less bland, and he incorporates the running game into his overall game as opposed to just handing it off and hoping for the best. Jones' injury history should be a worry, but he can be had for as little as a second-round pick in rookie drafts. Don't let the statistics without context fool you; Jones was in a tough situation and the fact he couldn't turn water into wine shouldn't be held against him. Go and get him.
Mike Davis (RB, Chicago Bears)
The Seahawks run game was dominated by the no-show of Rashaad Penny and the emergence of Chris Carson, meaning that Mike Davis flew under the radar. He ran well for Seattle, averaging 4.5 yards per carry in the Seahawks revived run game. He ran particularly well behind DJ Fluker, averaging 6.2 yards per carry behind him. With Seattle looking to potentially pass the ball more this year, but also wanting to try and milk the first-round value out of Rashaad Penny, Davis became the odd man out.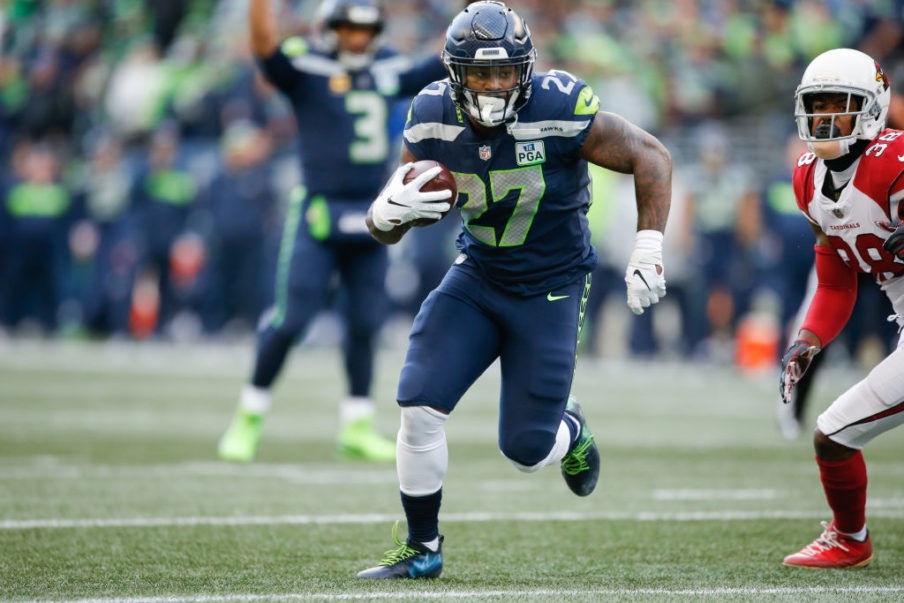 The Bears let Jordan Howard leave as he never really fitted Matt Nagy's diverse and gung-ho offense due to his inability to catch the ball from the backfield. Davis has not put up elite receiving numbers in Seattle but this is more because he played in the most outdated scheme in the NFL last year. His receptions usually went as far as him catching a dump-off pass in the flat, but there were a couple of plays that suggest he can be unlocked as a three-down back. Matt Nagy's issue last year was that the Bears were somewhat predictable; no team called more run plays from under center than the Bears in 2018. Part of the issue here was that the Bears did not have a back who could play both between the tackles and as a receiver. The Bears may well draft a running back but as of now, the Davis signing is one of the most important made during free agency. The Bears scheme is anything but predictable, but the play-calling was at times because the running backs were both 'specialist' personnel; Davis changes this for the Bears. I'd buy him now, because when fantasy football fever kicks in people will realise what a good situation he is in.
Golden Tate (WR, New York Giants)
Matt Patricia and Bob Quinn decided to move Golden Tate at the trade deadline year and eventually replace him with Danny Amendola for #character and #culture reasons. Philadelphia gave up a third-round pick for him, but he departed in free agency to join the New York Giants. Like the majority of moves David Gettleman has made, the decision to sign a big-money slot receiver to play alongside another capable slot receiver in Sterling Shepard, was an odd one. The Giants receiving group is now made up of three guys who work best from the slot and Saquon Barkley from the backfield.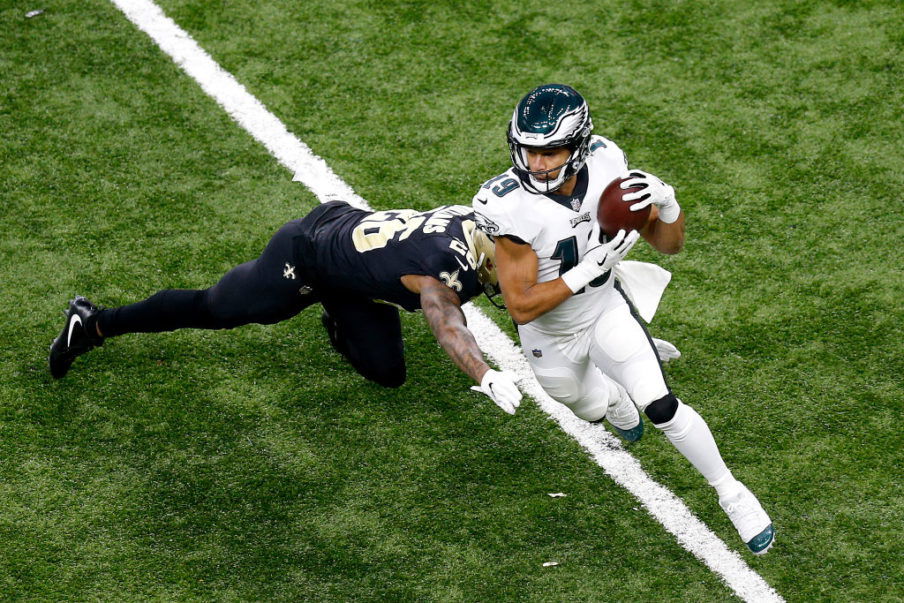 Amongst this chaos and rightful criticism of a jumbled roster, Golden Tate has become undervalued. He is clearly better than Sterling Shepard, who was arguably one of the biggest losers of free agency. Tate was on pace for a 1,200-yard season with the Detroit Lions, and he benefitted from the fact that Detroit played from behind a lot. Pat Shurmur will have a difficult job getting this group to work purely because most of his players operate in the same areas. But he is great at designing plays for slot receivers, so Tate should still get plenty of targets. The Giants will also be playing from behind a lot as their defense has been starved of talent, so Tate could be a PPR machine in the 2019 season.
Don't be fooled by David Gettleman's incompetence, Golden Tate is an excellent fantasy player who will be among the league leaders in targets. The lack of a deep threat means the Giants will face a lot of press coverage, but Tate is capable of beating it. He is being overlooked because of 'fit', but he has always found a way to provide fantasy value. Amidst the chaos and laughter surrounding this Giants team, Tate is slipping under the radar which is good for opportunistic fantasy owners.
Chris Herndon (TE, New York Jets)
Mike Maccagnan's reign as GM of the New York Jets has yielded very few hits from the later rounds of the NFL Draft. Fortunately for the Jets' loyal fanbase, they look to have found a gem in the form of Chris Herndon. The Jets were pretty forgettable last year, particularly on offense where they were plagued by Jeremy Bates' bland play calling. Herndon emerged to have a very impressive rookie season and he will be a big part of their offense moving forward.
One of the reasons I love his fantasy value right now is because of Adam Gase. The former Dolphins coach has become a bit of a laughing stock, but he is a good offensive mind. With Chicago, he used his favourite formation a lot, which is a 3 x 1 formation with the tight end lined up on one side and the three receivers lined up on the other side. This was an effective way to identify the opposition's coverage, and it was arguably Gase's calling card. The issue Gase had in Miami was that he simply did not have an effective tight end on that side. He started with Julius Thomas who had clearly lost a step, and ended with Mike Gesicki who struggled like rookie tight ends generally do.
Gase will likely begin to run this formation again, and Herndon could be the main beneficiary. Gase's logic in lining up the tight end on his own is that it identifies the coverage, but whether it is man or zone should not matter to Herndon. Per The Quantedge, Herndon saw zone coverage most of the time and Jets QBs had a 116.6 passer rating when targeting him. Against man coverage Herndon was simply amazing, posting a passer rating of 152.1. Herndon will potentially see a lot of man coverage, and Gase finally has a tight end who should be able to beat it.
Herndon saw a lot of time in the slot last year, and the addition of one of the league's best slot guys in Jamison Crowder has seen a lot of poeple leave Herndon's bandwagon. Sure, his slot snaps will obviously go down, but Gase's system will line him up in other areas and he will show he is fully capable of being a go-to tight end in the NFL.
Paul Richardson (WR, Washington Redskins)
The Washington Redskins and free agency busts fit together better than salt and pepper. Bruce Allen signed Paul Richardson to a five-year $40 million deal last summer, and it is fair to say that Richardson did not live up to that in his first year. He played just seven games before once again hitting the injury table, which left the Redskins in serious trouble.
Due to the uncertainty surrounding the QB position, many are out on the Redskins from a fantasy perspective this year. By doing this, they are potentially missing some good value. Richardson is an afterthought as things stand, but there is a very real chance that he emerges as the WR1 in the upcoming season.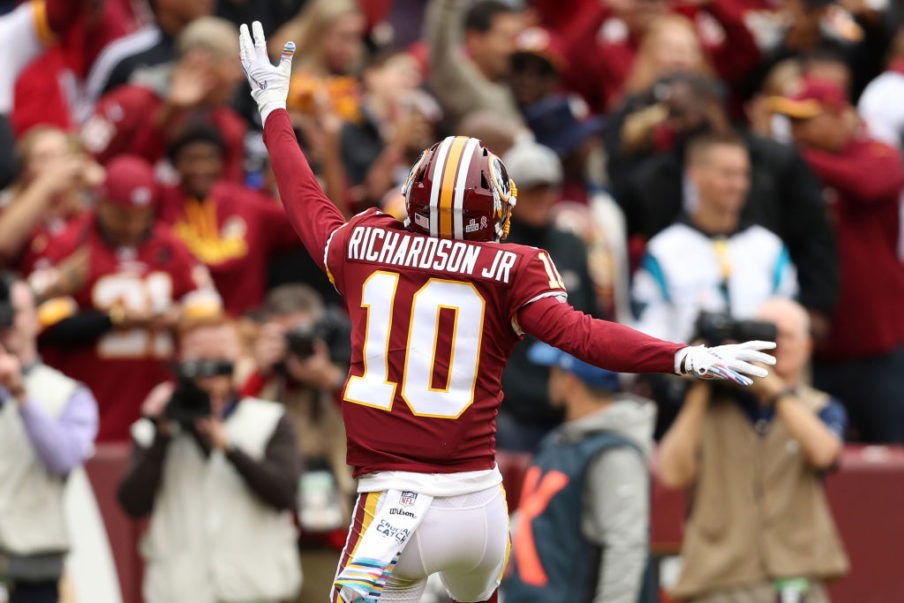 In Seattle, Richardson was an effective deep threat when he was healthy. He excelled against press coverage which fitted Seattle's run-heavy philosophy. One of the reasons I like him this year is because he fits into Jay Gruden's past philosophy.
When Washington was at their best under Gruden, they used DeSean Jackson in the slot. I am not suggesting Richardson is anywhere near the level of Jackson, but having a speedster in the slot to run crossing routes and post routes is probably the best way to revitalise a unit that could theoretically be terrible this season. Gruden will lean on Richardson to be that "DeSean Jackson lite" type of player, which means he is currently a steal. While everyone is bashing the Redskins and critiquing their QB situation, go and grab Richardson for next to nothing. He should perform at well above his current value, and his injury history is worth the risk at the price he currently fetches.
---