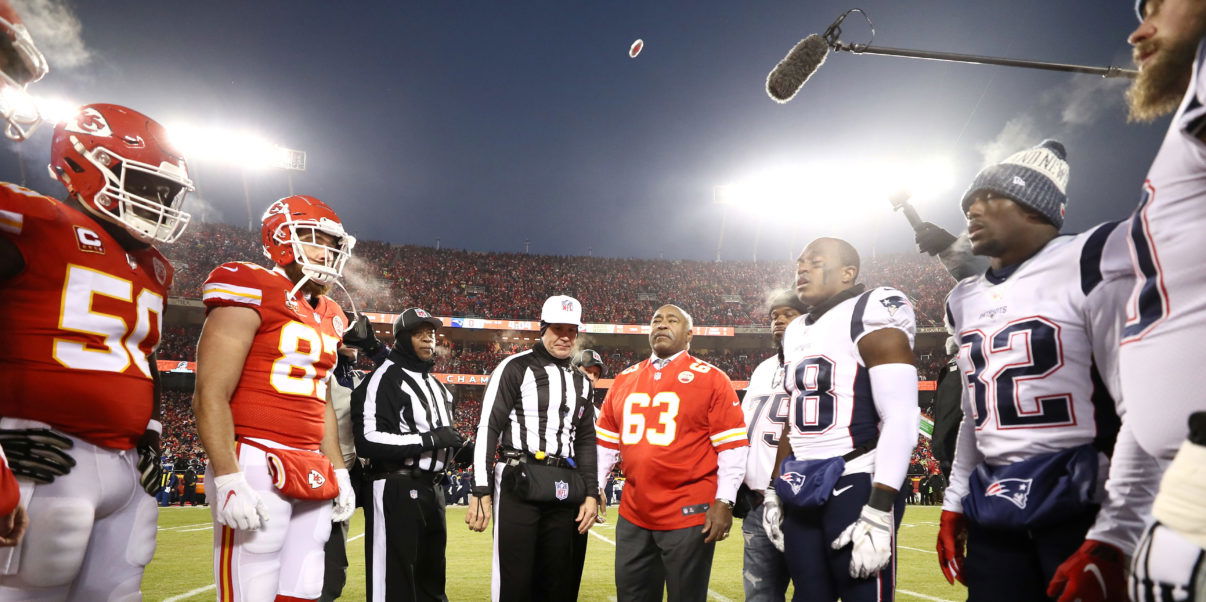 NFL Competition Committee set to meet on proposed rule changes
The expansion of instant replay was one of a number of proposed rule changes that will be discussed and voted on next week at the annual NFL owners meetings in Arizona.
Any rule proposal will need to be voted on by at least 24 of the 32 owners, but Rich McKay of the NFL's Competition Committee, speaking on a conference call to journalists on Friday, said he knows about the challenges of replay.
We know how tough replay is to get 24 votes on a proposal. The other discussion is different, and that is an official in the box who would have the right to throw a flag and call a penalty. That had no support from any committee member of ours."
But while a referee in the booth throwing a flag was something that received no support from the Competition Committee, McKay wasn't against the idea of referees doing more to get a second set of eyes on plays that would involve an ejection.
We want more collaboration between (the replay centre in) New York and officials on ejections. Last year there were four, and we agreed with all four. If the referee has any issues he can say to New York "I have a flag here, what do you think?" and ask for that consultation.
The Kansas City Chiefs put forth a proposal that would guarantee both teams a chance to possess the ball in overtime, regardless of who scores first. This comes after the Chiefs lost the overtime coin toss in the AFC Championship Game against the Patriots, and were eliminated 37-31.
We've had a lot of discussion about overtime rules over the years. There were a few other clubs that actually threw it out there, but Kansas City's was the only written proposal. Since 2001, 80% of the time, both teams possess the ball in overtime.
As always, concussions and advances in player safety are a major goal for the league, and they saw positive steps taken in that regard last season.
With the new rules put in place by the Competition Committee last offseason, concussions on kickoffs were down 35% during the 2018 season, and were down 25% as a whole on all plays last season.
Pace of play is also picking up in the NFL, as the Competition Committee noted the average time of game since 2015 has reduced by four minutes, now at 3:04:27 per contest.
---