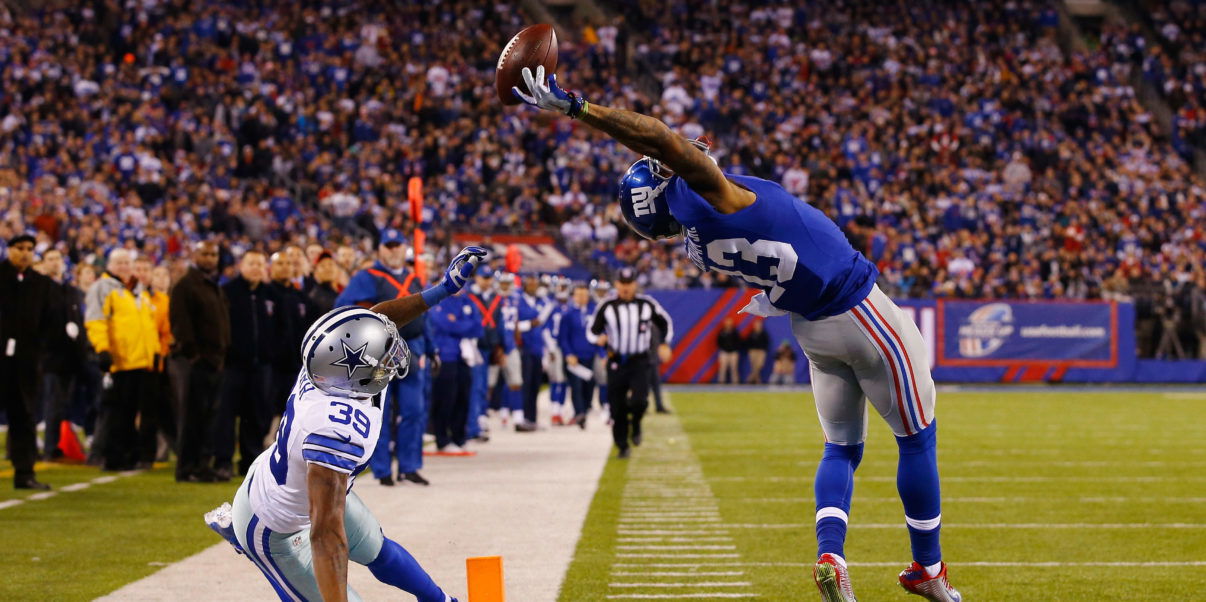 The Giants and Browns drastically illustrated their role reversal with the OBJ trade
The Cleveland Browns and New York Giants struck a deal where a wide receiver on a Hall of Fame trajectory was dealt for a draft pick in the bottom half of the first round, another draft pick at the tail end of the third round, and a mediocre safety.
At pretty much any other point in NFL history, that deal is going one way. It would be the Browns unloading a star that probably didn't want to be in Cleveland, and the Giants getting the fruits of their struggles by not having to give up a lot to bring him in.
The Browns just fleeced what used to be one of the model organizations of the NFL in acquiring Odell Beckham and as a result, they've shown once and for all that the script has been flipped on two of the NFL's constants.
The Browns have opened up a legitimate window where they can be great. Not "great by Browns standards" or "a nice feel-good story" or anything along those lines. Just great.
They went 7-8-1 last season with a rookie quarterback, Baker Mayfield, and that included winning zero out of three overtime games, and losing to the high-flying Saints thanks to a last-second missed field goal.
Cleveland will have four more seasons of Mayfield on a very team-friendly rookie deal against the salary cap. He'll be throwing to Beckham entering his prime at 26 with college teammat and good friend Jarvis Landry at wide receiver, and a running back in Nick Chubb who came within four yards of a 1,000-yard rookie season.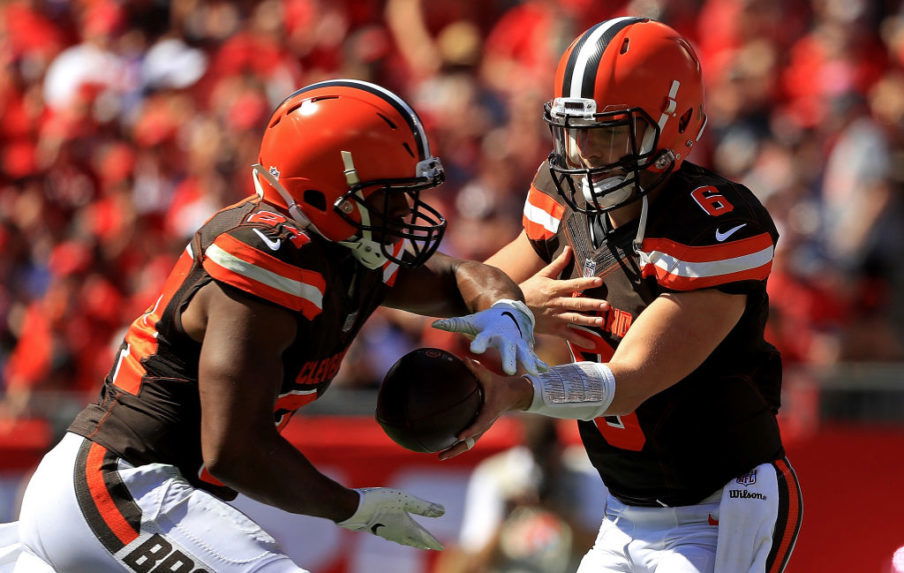 They have a franchise cornerstone on defense in former No. 1 overall draft pick Myles Garrett, and they also got Olivier Vernon from the Giants in a separate deal. Between Garrett and Vernon alone, that's 20.5 sacks from last season. Denzel Ward proved anyone who doubted why the Browns used the No. 4 overall pick on him wrong with a stellar rookie season.
And even beyond anything happening on the field, is there a reason not to trust the current Cleveland Browns front office?
Last year's draft was littered with quarterback talent, five were taken in the first round, and John Dorsey and company were able to identify and select the man who clearly looks like the best of the five one year later.
They've done a solid job replenishing an offensive line that lost Alex Mack and Joe Thomas in the last three years. The Browns surrendered 12 fewer sacks in 2018 as opposed to 2017, and the line held up well enough for Mayfield to make plays. Drafting Antonio Callaway in the fourth round looks like solid value, and won't be hurt by adding Beckham to the receiving corps.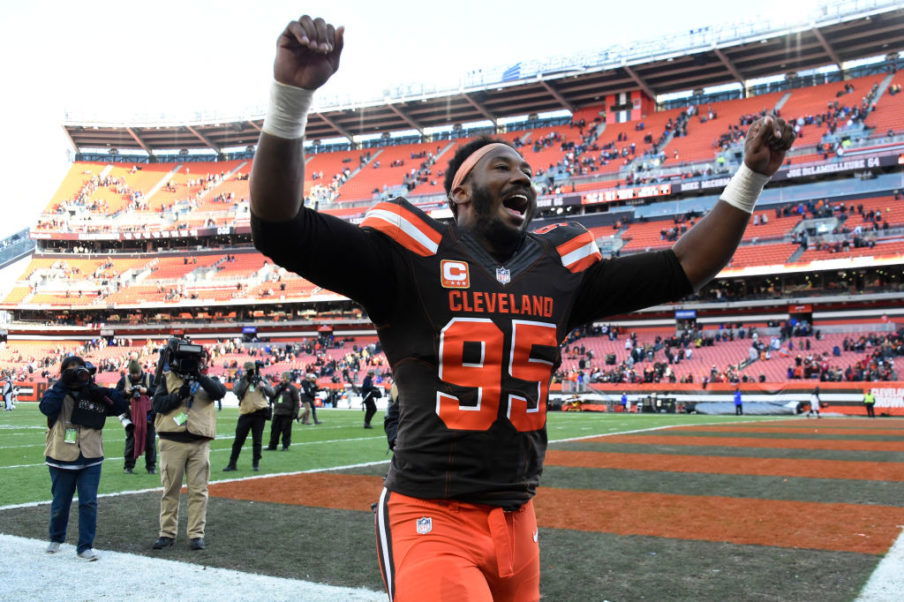 I'm not ready to hand a Lombardi Trophy to the Browns, but they're things they haven't done for two decades.
The right things.
They drafted and are currently developing a superstar quarterback. They made an obvious commitment to developing a pass rush in today's pass-happy NFL. They're drafting well not just in the first round, but in later rounds too. And the organization made the right move in promoting Freddie Kitchens to head coach after he broke out calling plays for Mayfield last season.
And when they saw an opportunity to make a franchise-changing trade, they took action instead of sitting on their hands.
These are things winning organizations do. How much the team actually wins and how soon they do it remains to be seen. But the front office has put the franchise in a position to win, and that's a complete change of pace for everything the second incarnation of the Browns have ever known.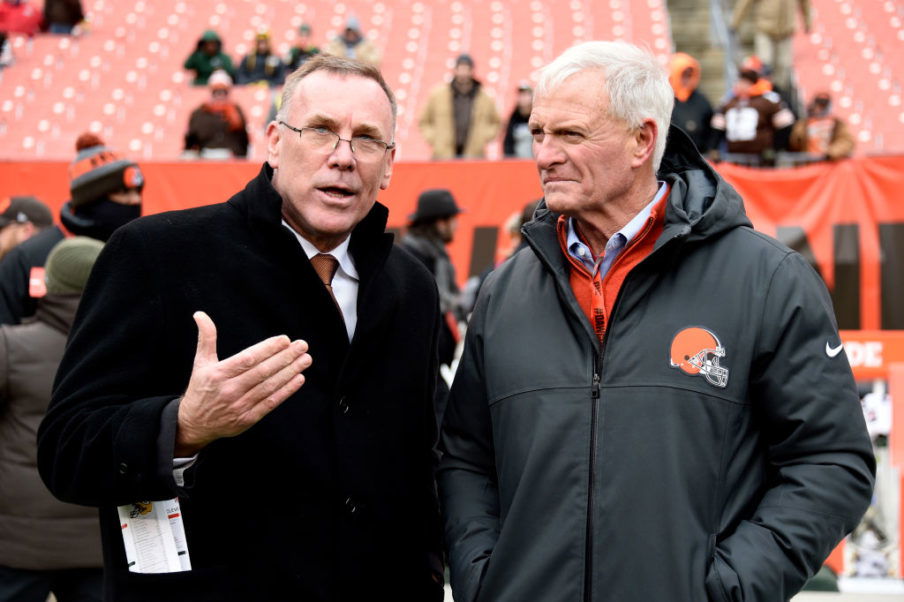 Speaking of things winning organizations do, the other side of this trade is about as far from that as it gets.
The trade itself was abhorrent from a New York perspective, but it somehow gets worse with context. Two days after trading arguably the best wide receiver in football, they signed Golden Tate in free agency. Tate has value, but there's no denying how much of a downgrade that is. And if the front office wanted some help at wide receiver, they could have, and here's a crazy idea, kept Odell.
In the return for Beckham, the Giants picked up two draft picks and Jabrill Peppers. One of those draft picks is a third-rounder, but it's not even the best one the Browns owned. Cleveland had two third-round picks, No. 80 overall and No. 95. The Giants acquired the latter.
As for Peppers, he's a box safety who will be plugged straight into New York's lineup. That would be fine, if they hadn't let a much better box safety in Landon Collins walk to a division rival in free agency 24 hours earlier.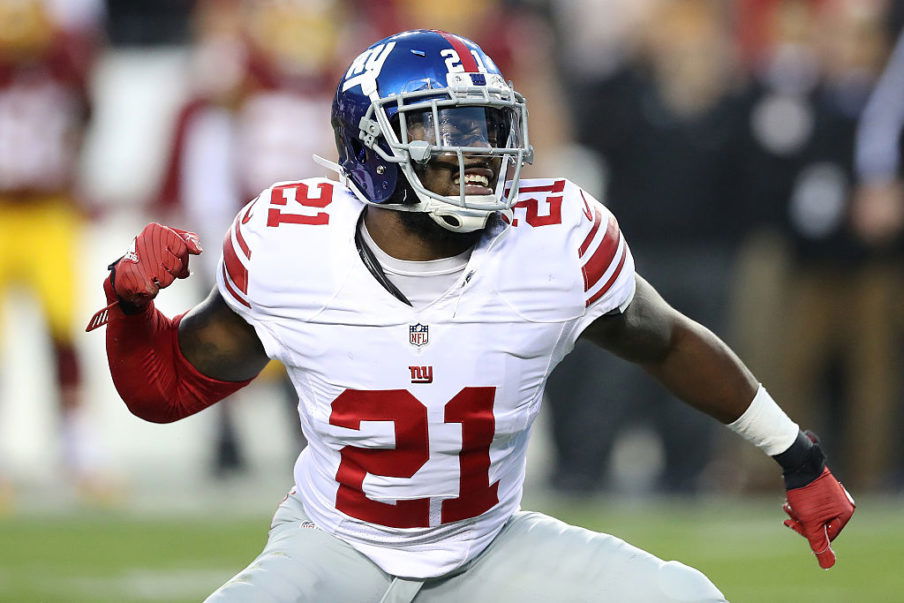 Trading away the franchise's most valuable asset for the lesser of two third-round picks and a player at a position you clearly labeled as less important a day ago is beyond belief. It sounds like the type of thing the old Browns would do. But this is Dave Gettleman, who will unquestionably go down was one of the worst GMs in NFL history when his disastrous tenure with the Giants ends the same way his time with the Panthers did.
But it's not unprecedented for these Giants. Maybe it's because they made the playoffs three years ago or because they still have a two-time Super Bowl winner at quarterback, but the Giants have quietly been a dumpster fire of an organization for a while now.
Since the Giants won their last Super Bowl in the 2011 season, the franchise has a 47-66 record. They've made the playoffs once in those seven seasons, and were flushed out 38-13 by the Packers.
Through it all, they've clung to Eli Manning while he's deteriorated into one of the worst quarterbacks in the league. Last season they had a golden opportunity to find Manning's successor with the No. 2 pick in the richest quarterback draft class in recent memory. They selected a running back.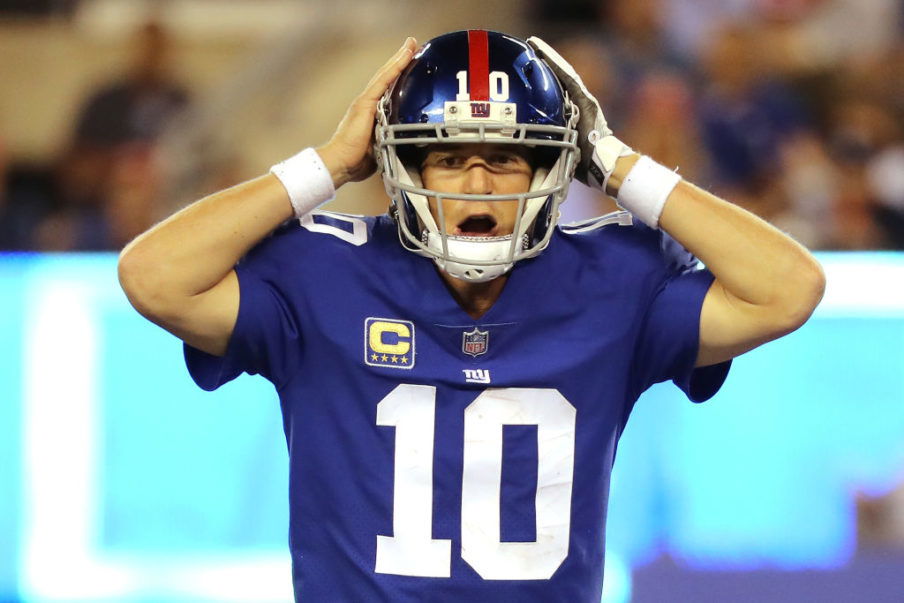 Now they're paying the price for Gettleman's incompetence. The 2019 squad will have Saquon Barkley and 52 others guys in football uniforms. Who's the most exciting player to watch on New York's defense? Can their offense really be anything more than Barkley running until his legs fall off while Eli just tries to game manage?
The Giants have won two Super Bowls since the Browns last posted a winning record, and the Giants are now undoubtedly the laughing stock of the two, and the league as a whole.
Cleveland just opened up a Super Bowl window by fleecing New York out of its best player and exposing once in for all how awful the front office operations are for the Giants.
Welcome to the new NFL.
---