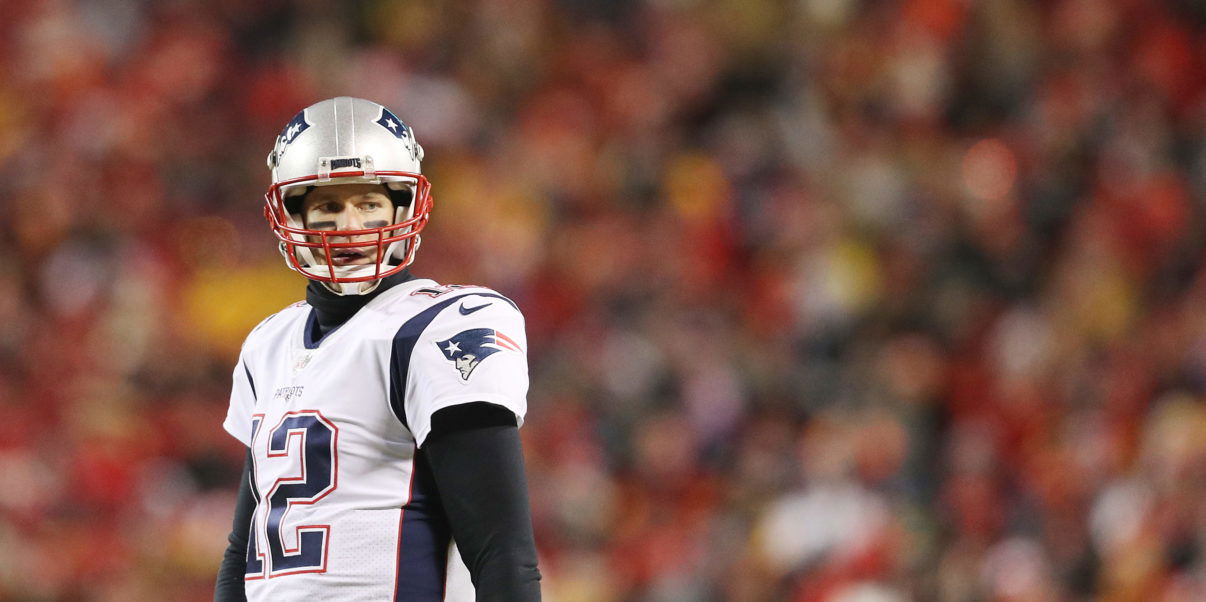 Nine times and counting – Brady's Super Bowl Dream
It's happening all over again like some incredible case of NFL déjà vu. That's right, we're talking about Tom Brady's latest trip to the Super Bowl that was booked on a Sunday when we saw the worst and best of the NFL in one day. Unless you're living under a rock, you'll know that this will be Brady's ninth Super Bowl appearance, which could bring him his sixth Super Bowl ring.
At the start of the season, Brady's Patriots were 5/1 to reclaim the crown they lost to the Eagles in last year's Super Bowl. But Brady's history in the NFL's biggest game isn't just about those rings and that record number of appearances. Here are the stats behind the quarterback's incredible Super Bowl career.
The stats
His five rings are more than any other quarterback in the history of the game, while his soon-to-be nine appearances are the most by any player. Brady also holds the record for most MVPs, winning it in four Super Bowls. He is also the leading passer with 357 passes and holds the record for most completions with 235, most yards at 2,576, and TDs at 18. Regardless of your affiliation, you have to agree; those are some awesome stats.
The appearances
Brady has appeared in eight Super Bowls to date.
XXXVI (2001) – Won vs. St. Louis Rams by 20-17
XXXVIII (2003) – Won vs. Carolina Panthers by 32-29
XXXIX (2004-5) – Won vs. Philadelphia Eagles by 24-21
XLII (2007-8) – Lost vs. New York Giants by 17-14
XLVI (2011-12) – Lost vs. New York Giants by 21-17
XLIX (2014-15) – Won vs. Seattle Seahawks by 28-24
LI (2016-17) – Won vs. Atlanta Falcons by 34-28
LII (2017-18) – Lost vs. Philadelphia Eagles by 41-33
Having appeared in the Super Bowl on eight occasions so far, Brady has only been on the losing side three times, with the New York Giants being something of a hoodoo opponent and last season's loss to the Philadelphia Eagles particularly painful. Super Bowl LI was one-of-a-kind, being the only Super Bowl to go into overtime. The Patriots rallied to score 25 unanswered points and tied the game at 28-28 with only 57 seconds left on the clock. The Patriots won the overtime toss and drove 75-yards to win with a short 2-yard touchdown. It was possibly one of the greatest sporting comeback of all time.
The greatest Super Bowl player of all time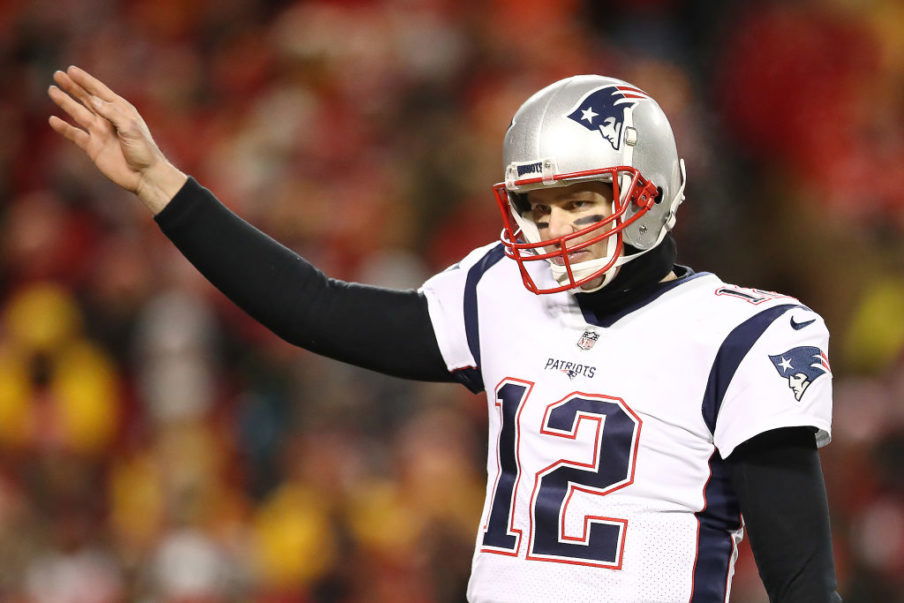 There are many fans who claim, with no small amount of justification, that Tom Brady is the greatest Super Bowl player of all time. But there's also a case for Brady to be named as the greatest player the NFL has ever seen. He's breaking records left, right, and center and there's still plenty of gas left in the tank.
He holds the record for most regular season wins by a starting quarterback at 207, while he has the most passing yards in a regular season and playoffs with 81,431 yards. He also holds the records for most passing touchdowns including postseason at 590, most touchdowns thrown to different receivers at 71, and most division titles at 16. And like we said he's not done yet.
Brady has previously said that he wants to continue playing until he's 45 and at the rate he's going, it's hard to see anything stopping him from doing so. However, to beat Favre's record of 298 starts over a 20-year career, Brady would have to stay healthy and start every game until the end of the 2020 season, which is almost half a year after his 43rd birthday. It's not impossible, but it's asking a lot of his body and lady luck.
Although it's unlikely that he will ever beat all of Peyton Manning's records – Drew Brees might have something to say about that – he will undoubtedly go down as one of if not the all-time greatest NFL player for his Super Bowl heroics alone. So it doesn't matter where your loyalties lie. When February 3rd rolls around, sit back and watch a man make history. He may not be your kind of player, and you may have a strong disliking for the Patriots, but you have to admit, Tom Brady is some player.
---