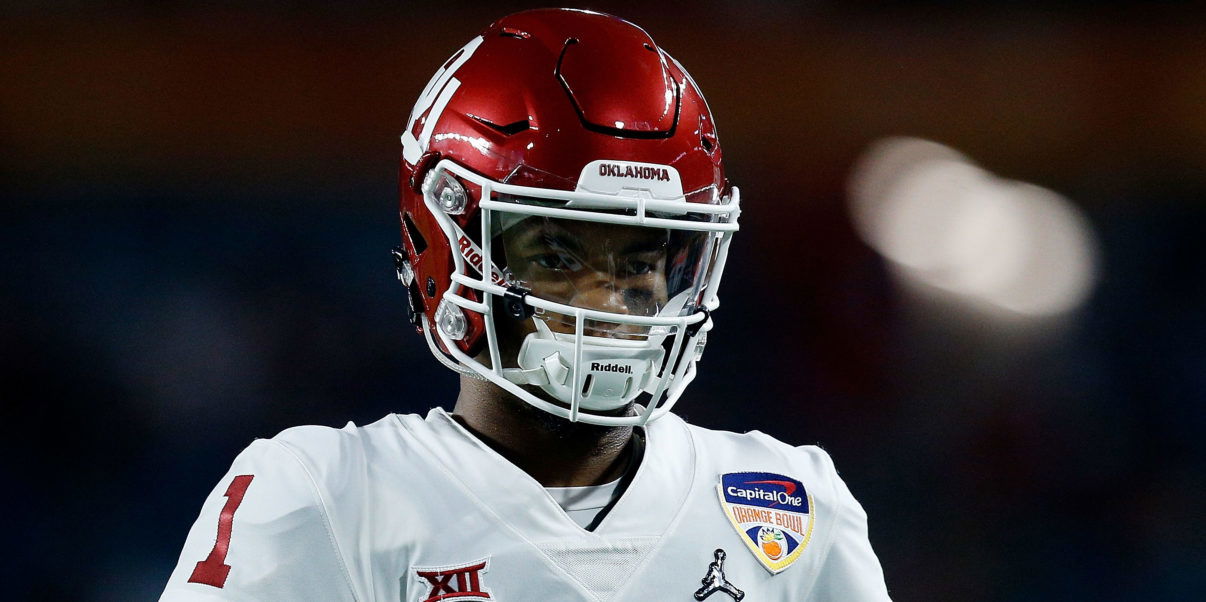 Kyler Murray and the Dual-Sport Dilemma
Few athletes in history have faced a decision on the scale that Kyler Murray does at the start of 2019.
In 2018, Kyler Murray was drafted ninth overall in the MLB Draft by the Oakland Athletics, securing him a $4.66m signing bonus and setting him off on the famously long path through the minor leagues to baseball's highest level. A great moment for any baseball player.
Except Kyler Murray is not just a baseball player. Kyler Murray is a quarterback, who backed up future Cleveland Browns grand tank prize Baker Mayfield at Oklahoma whilst being seen as very much a top prospect on the gridiron in his own right. No shame in being stuck behind a QB so good even the Browns couldn't ruin him. When he got his chance as a one-year starter, he won the Heisman Trophy.
There have been dual-sport superstars in the past who've faced this decision – most famously Bo Jackson, who was the #1 pick in the 1986 NFL Draft back in an era when running backs were #1 picks but refused to play for the Tampa Bay Buccaneers after they tried to force him out of his baseball career by sending him on the owner's private jet in a trip that violated the NCAA "amateurism" rules having been told otherwise. The Bucs ultimately relinquished his rights, he played out 1986 with the Kansas City Royals (earning a call-up from the minors late in the season), and went on to be a dual-sport superstar for four years with the Royals and the then-Los Angeles Raiders.
But Bo played running back. He could step in after the baseball season and make an impact at that position without it being his full-time job. Ditto Deion Sanders at defensive back. Both of those are positions where cheat-code athleticism can get you a long way on its own. Quarterback… isn't. It's a position with the most mental preparation and complexity of maybe any position in team sport. You simply can't play it part-time.
So when reports started to spread that Kyler Murray is planning to declare for the NFL Draft – and that the Athletics expected him to – there was a real sense of surprise. Murray had given every indication that he expected to stick to baseball, and now it looks as though he isn't. Is he making the right move?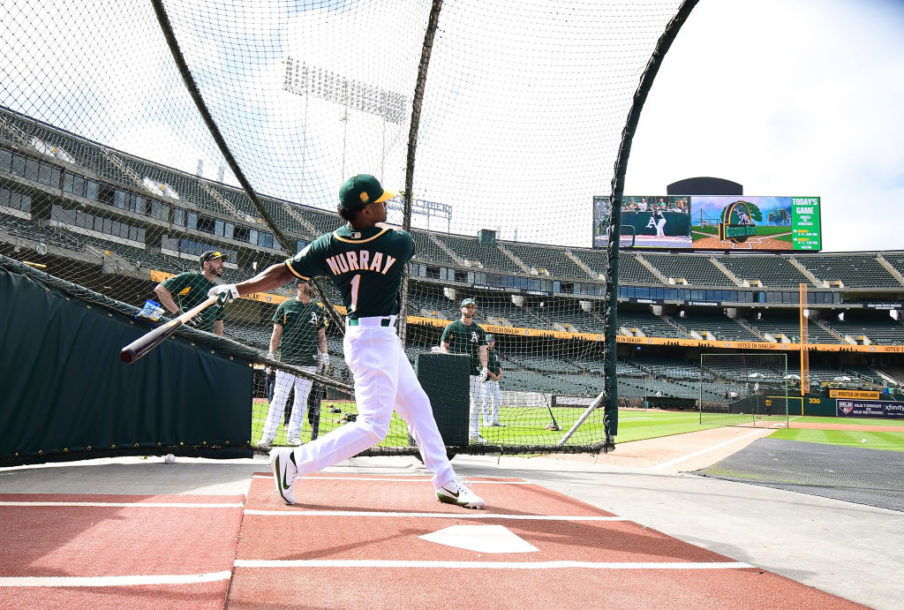 Let's look at what he's giving up. That $4.66m signing bonus from the Athletics, for a start; the contract stated he'd play one season at QB for the Sooners before committing to baseball full-time, so it surely won't be difficult for that bonus to be reclaimed due to breach of contract. A safer sporting career, thanks to the much lower risk of brain trauma on the diamond compared to the gridiron. But financially, would he be better off playing baseball in the long run?
Certainly, a lot of attention is paid to how baseball contracts are fully guaranteed, and some of the biggest can dwarf even the biggest NFL deals; Bryce Harper is expected to receive a ten-year contract for over $300m at some point this winter, and no fewer than 38 MLB players are currently playing out contracts equal to or greater than $100m. By contrast, only 13 NFL players have such a deal, and none have more than $100m fully guaranteed.
However, there's a long, long path to that money. For a start, there's multiple seasons of infamously low-paid toil in the minor leagues for even the best of players. Then, the first three years at the MLB level are essentially locked in at the league minimum (with some limited exemptions for top third-year players). Then, for the next three years, salaries are set via the complex and brutal process of salary arbitration, where teams and players present information in front of a panel who then decide between the player's suggested contract and the team's. (Sometimes, teams avoid this process by agreeing a one-year deal.) Only after six years in the majors do players become unrestricted free agents.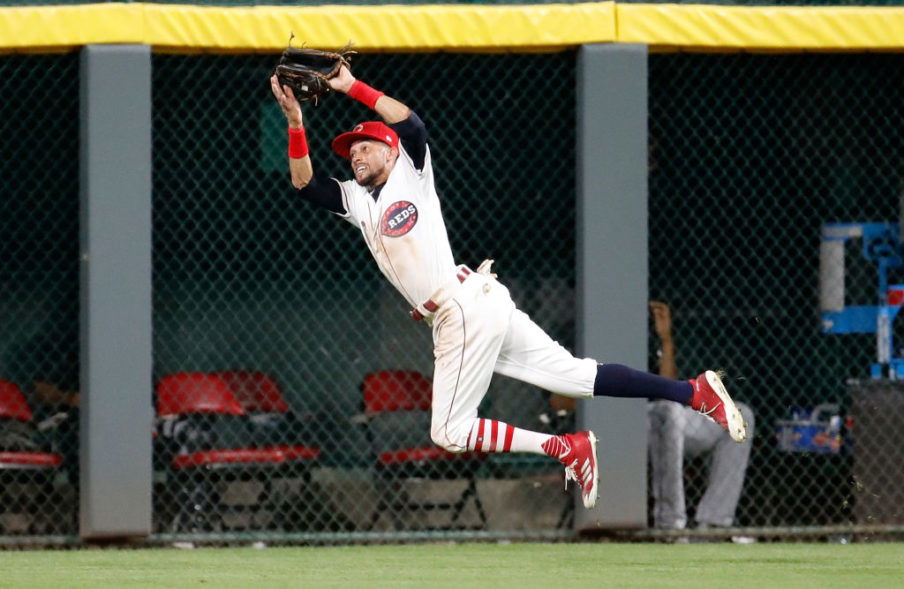 Let's take a look at how Murray's baseball career might pan out by looking at the case study of Billy Hamilton, whose devastating speed and underwhelming bat skills make him an obvious player comp for Murray. Drafted in 2009 as a second-round pick for the Cincinnati Reds, he worked his way slowly up through the minors before getting his MLB call-up late in 2013. His "true" rookie MLB season, in 2014, still saw him make just $500,000, a figure barely topped in 2015 and 2016. In 2017, he became arbitration-eligible, and he and the Reds avoided arbitration with a $2.625m deal; in 2018, they shook hands on a $4.6m salary. (Arbitration salaries rise through the three-year arbitration process.)
The Reds chose to "non-tender" Hamilton for 2019, becoming a free agent: he wound up signing with the Kansas City Royals in a contract that pays $4.25m in 2019 and has a $7.5m option for 2020 with a $1m buyout. All told, Hamilton has earned $9.55m in his baseball career to date, with a further $5.25m guaranteed. He has taken 11 years to make this money and likely has a few more years left to make an unknowable amount.
While there's monstrous uncertainty in his career path in either sport – especially given his combination of undercooked technical skills from not committing to one sport and the immense athleticism that allowed him to get this far in two – let's say Murray's baseball career is Hamilton-like only maybe a bit better. He likely makes $20-30m in ten years in that scenario, with room for significantly more if he plays into his 30s.
Now look at his earning potential on the gridiron; he would be in the big leagues from day one, and he'd get a significant multi-year contract reflecting that if he was drafted anywhere near as high as expected.
Let's say he's picked late in the first round by either a playoff team with a pressing but non-immediate need at QB – the Patriots and Chargers spring to mind – or a team with a high draft pick using it on one of the defensive studs of this class then moving up into the late first as the Ravens did for Lamar Jackson. Jackson received a $9.5m four-year rookie contract with a near-$5m signing bonus as the 32nd pick last year; Murray can expect to top those numbers by a little if he's a late first-rounder this year.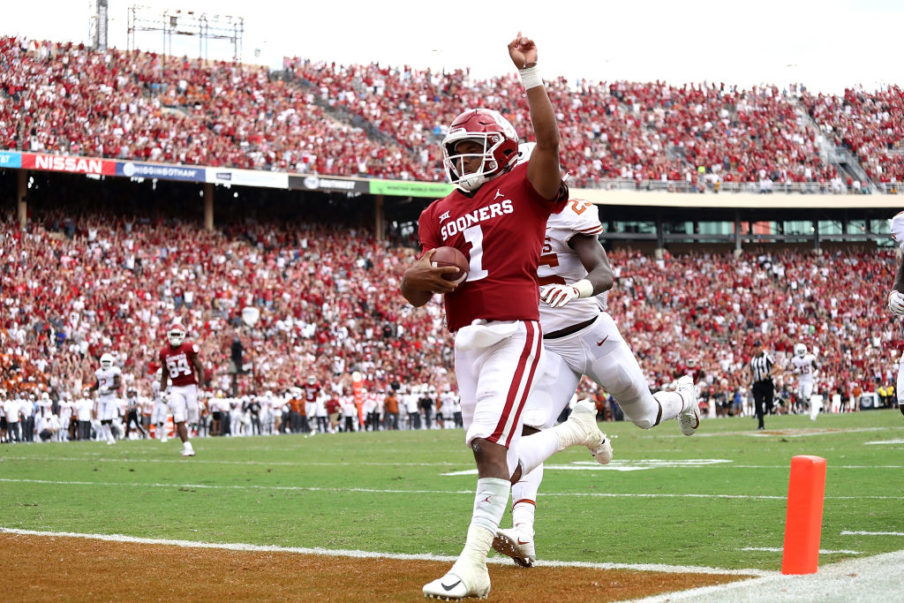 But he might not be. He might go a lot sooner than that; this was considered a weak QB draft class even before its consensus top prospect Justin Herbert opted to stay at Oregon, and the likes of Mayfield and (fellow one-time MLB Draft pick) Russell Wilson have helped teams feel more comfortable investing premium picks on shorter signal-callers. None quite as short as Murray – listed at 5'10" and likely not even that, he would be the shortest pro QB since Doug Flutie – but while that height is a legitimate drawback in terms of seeing over linemen, it's a smaller issue in a wide-open spread offense like the one Murray ran in college.
One look at this January's coaching hires shows how much the NFL is buying into that style of aerial attack in 2019, and if that's the case, Murray could easily be a top-10 pick with a fully-guaranteed contract in excess of $20m. Remember, the baseball player most obviously like him has not made that much in over a decade of pro baseball, and Murray could make that in four years while under cost control.
Yes, durability is a concern, and a bigger one for a smaller man like Murray. But QBs aren't the most vulnerable players on the field, even Murray-like dual threats, and they can have baseball-like long careers and nine-figure veteran contracts in a way that RBs in particular can only dream of. And even the lesser lights at the position get paid; Tyrod Taylor, arguably a poor man's Murray on the gridiron, has made over $43m in his NFL career, while Mike Glennon has made over $27m. Neither had rookie contracts nearly as big as Murray can expect. Robert Griffin III did, and he's made $8m after that contract despite being the epitome of the sort of cautionary tale Murray might be tempted away from the gridiron be.
Of course, if he gets either sport right he's going to make huge money, and if he becomes elite at either he might make comic book supervillain money. But the floor for future earnings looks a lot higher in the NFL, and so is his potential to be a household name (with all the attendant commercial revenue he might make from that).
If Kyler Murray is up for the challenge of being an NFL quarterback, the cold numerical calculations say he should chase that dream.
---