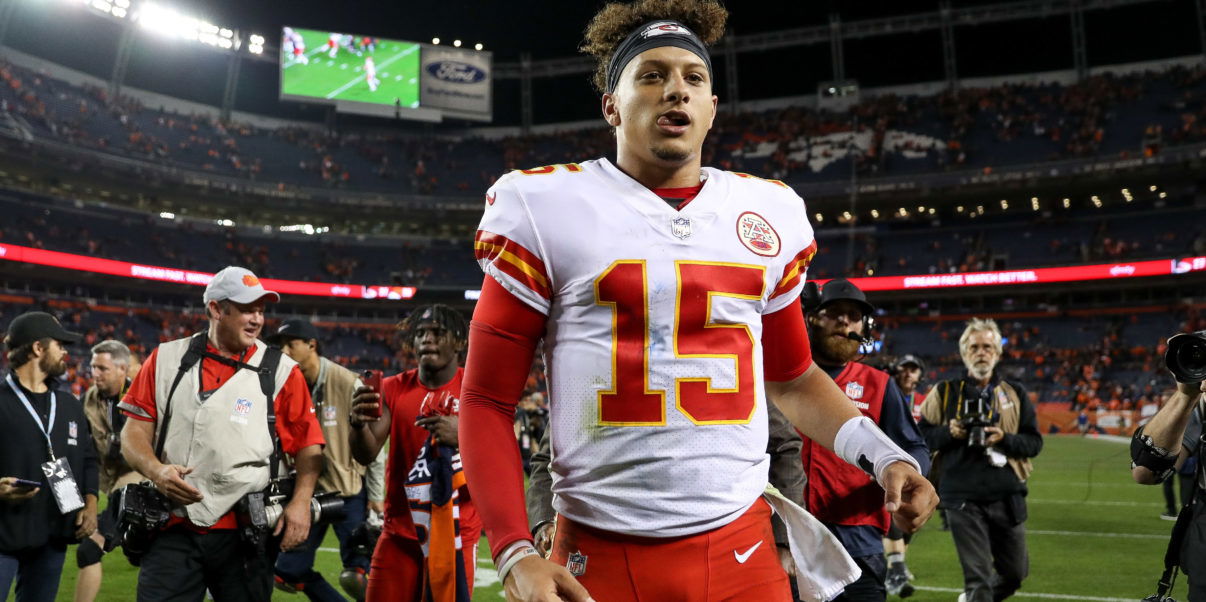 The RAF Quarter-Season Roundtable
It's never too early for a roundtable, is it?
With four weeks of the 2018 season elapsed, we've assembled five of our writers, Sam Brown, David Howell, Alan Cole, Tyler Arthur and Tristan Fitzpatrick, to discuss the first month of action, as well as give their thoughts on how the rest of the season may unfold.
This NFL has thrown up dozens of interesting storylines already, from Patrick Mahomes' red-hot start in Kansas City to the Browns ending their seemingly eternal winless streak. Rule changes have also been a hot topic of discussion, with roughing the passer becoming an increasingly called penalty. The Rams and Chiefs stand out as the league's top performers, with bigger names like Pittsburgh and Atlanta struggling, but as we've seen too many times before, it takes one week to shift the entire landscape of the NFL.
So, without further ado, lets get to the roundtable!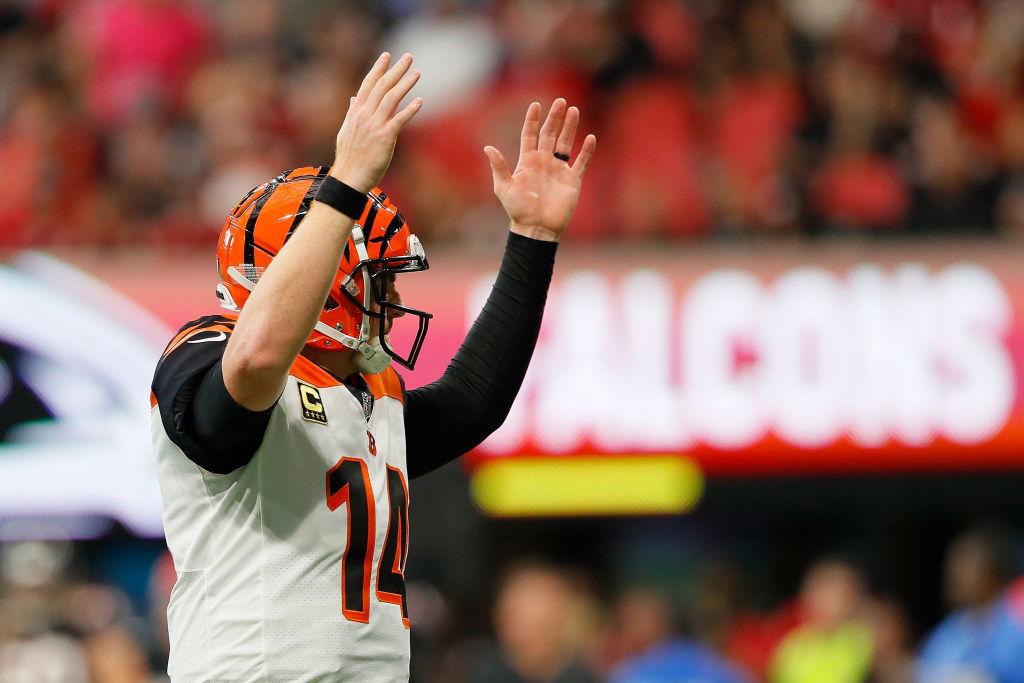 Which team has been the biggest surprise package?
Sam Brown: The Bengals have come out firing in 2018. Andy Dalton has decided he fancies it, and after four games Marvin Lewis' side sit joint top of the AFC North. AJ Green has five touchdowns, and the ginger wizard has been money all over the field.
David Howell: The Browns honest-to-goodness look legit. This team was one zebra error away from having a winning record after four games!! The defense looked impressive in the first three weeks, the offense has clearly stepped up under Mayfield, and the whole team is young enough to be on an obvious upward trajectory. It's not yet clear just how good the Browns could be, but they're finally off the tank track.
Tristan Fitzpatrick: The Miami Dolphins are 3-1. The Miami Dolphins … are 3 and 1, top of the division, while the Patriots are 2-2. Much like their Florida neighbours, The Bucs, this is unsustainable and came crashing to a halt in week 4, still a hell of a start though.
Alan Cole: The Cincinnati Bengals take that cake for me. They had a tough schedule to start with three of their first four games on the road as well as a Thursday Night game mixed in, and they've survived it by going 3-1. A.J. Green is on fire right now, and they are doing all of this despite being 29th in total defense.
Tyler Arthur: I am really surprised by the Chiefs. And by that, I mean Patrick Mahomes. Their defense is incredibly uninspiring, and yet they are one of the scariest teams in the league right now, all because their redshirt QB came through, he's immense.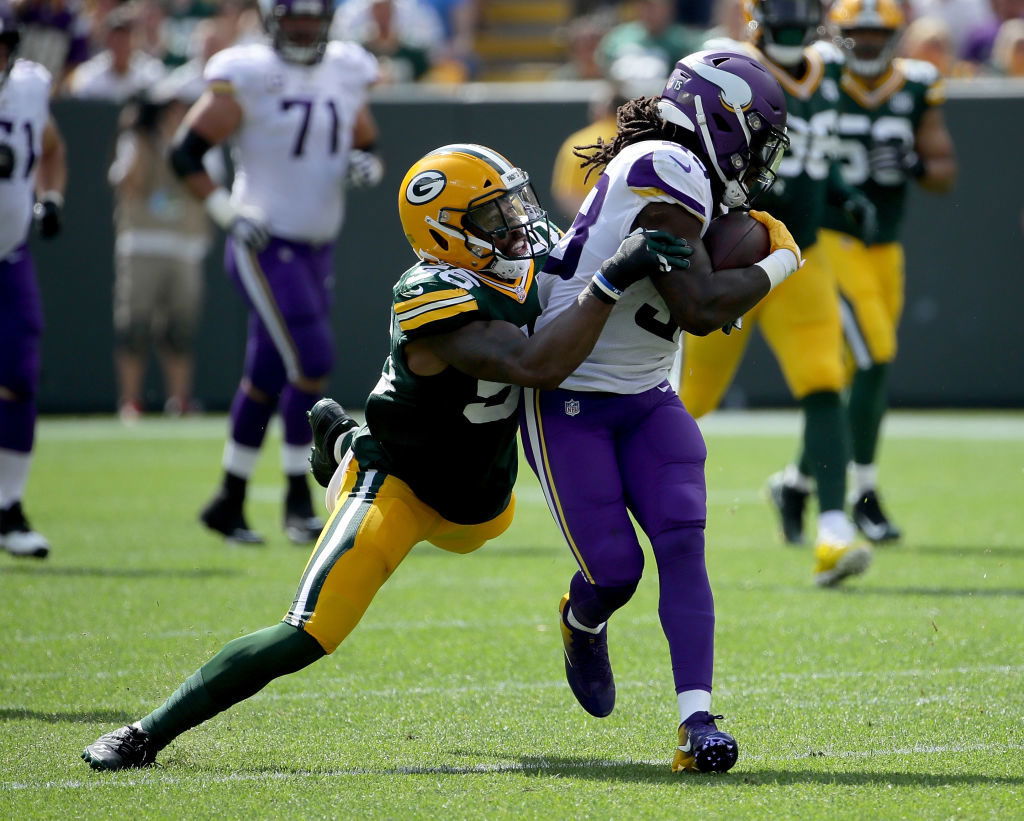 Which team has had the most disappointing start?
SB: The Atlanta Falcons. Oh dear. Oh dear me. Everyone is hurt. Teams are decimating this defense. The curse surrounding this football team is alive and well. Calvin Ridley looks good though!
DH: The Vikings. They have the same 1-2-1 record as the Browns, with far better zebra luck.
TF: The Houston Texans may not have the powerhouse name that fellow strugglers have (Vikings, Pats, Falcons and Steelers) but I really like this roster and they're division is so, so, so winnable. Their games? winnable too. Losing by 7 or less to the Pats, Titans and Giants, then just squeaking past the Colts. Texans could have been and maybe should be 4-0.
AC: I'll take the Minnesota Vikings. They would be 1-3 if they hadn't been bailed out by a shocking roughing the passer call in week two to salvage a tie at Lambeau Field. Minnesota proceeded to lay an egg at home against Buffalo and see their defense get cooked against the Rams. This team is way better than their 1-2-1 record and needs to play like it.
TA: Unfortunately, my Oakland Raiders take this one. I should stress… I'm not one of the fans who's disappointed because I check the record – I've watched every snap and I'm disappointed specifically in our ability to finish games. Hopefully that OT win in week 4 will be what we needed.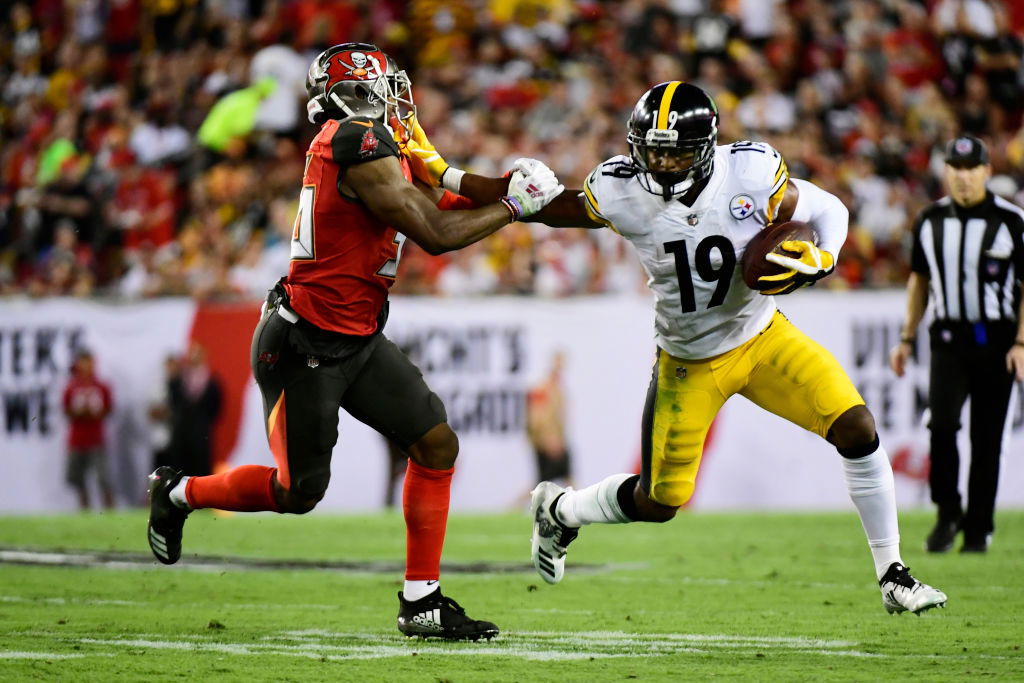 Which player is performing best under the radar?
SB: Fred Warner. I was tempted to say Darius Leonard, but I'll go for the other rookie off-ball linebacker. A strong start for Warner really has gone under the radar, with most talk about the 49ers relating to their injury problems. Always around the ball, the BYU product is also a presence in coverage. A great start for Warner.
DH: Austin Ekeler has sneakily been a fantastic rotational back for the Chargers, some of whose fans want him to usurp Melvin Gordon in the backfield. (They may get the chance next year – Gordon's fifth-year option could and maybe should be rescinded without penalty.)
TF: His team is 1-2-1, their best player is holding out and he's not even the best receiver on the roster… and yet Juju Smith-Schuster has 416 yards through 4 weeks. Not bad considering the chaos all around him.
AC: With everything happening in Pittsburgh with the Le'Veon Bell situation and the defensive disasters, JuJu Smith-Schuster is quietly eighth in the NFL in receiving yards. He has 144 more receiving yards than Antonio Brown and a much higher average length of reception. Somehow, the Steelers have the best receiver in football, and he's not leading the team in any major receiving categories.
TA: Marshawn Lynch takes this for me. Nobody talks about him on Monday morning, but he looks absolutely good-as-new. People who think he's too old need to watch him play; every single week he has at least one explosive play, that reminds you why he's called Beast Mode.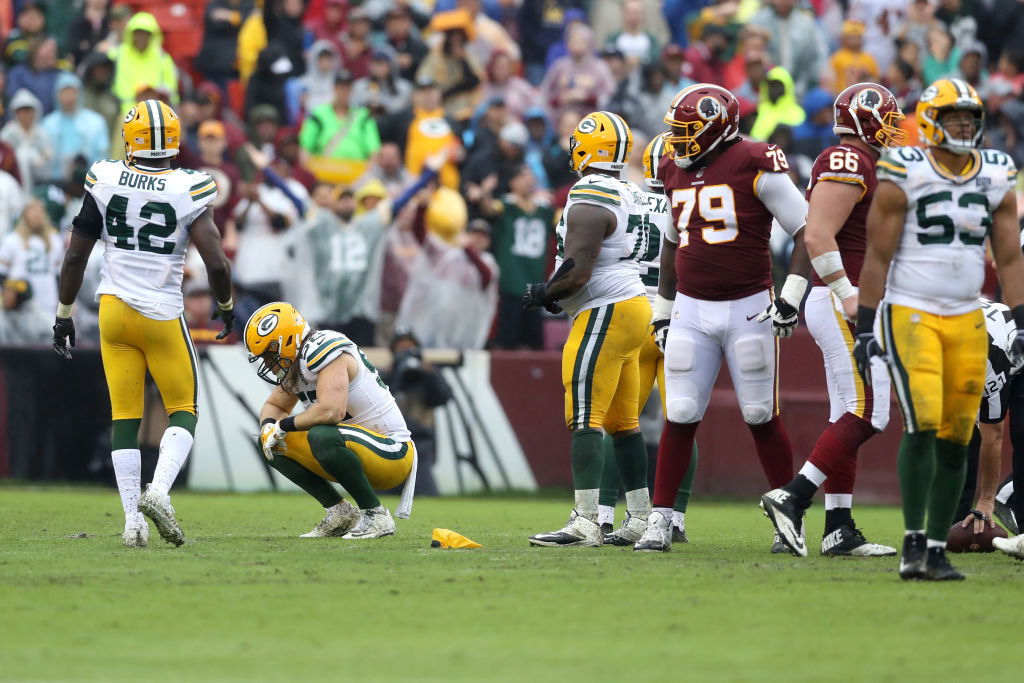 What are your thoughts on rule changes and referee performance so far?
SB: I will support any and all measures that bring misery to the Green Bay Packers. And these changes have done so in an abundance.
DH: The new rules on roughing the passer are well-intended, make good business sense – protect the QBs and you protect your best matchups for TV (and remember that TV money is what drives league revenue) – and have spectacularly imbalanced the league. We're on pace to have more 400-yard passing games this year than the last four combined! To use the language of eSports, QB protection needs a nerf.
As for the zebras generally? Blown calls happen, and some of them aren't even that egregious because they're judgment calls, but the video replay crew haven't had a good time.
TF: Referees had a bad week 4, that remains fresh in mind. It's hard enough for Cleveland to win games and they botched it for them in Oakland. Kareem Hunt also lowering his head into contact on MNF… I thought that was illegal now? They're rarely praised when they get it right though.
AC: It has been an unmitigated disaster. I understand the intention, and I'm absolutely for anything that can make the game safer. Except this. I don't know how defenders can tackle the quarterback anymore.
TA: Just like Clay Matthews, I'm not a massive fan. I've played Quarterback in real life and even I want to see people being allowed to hit again. I understand the logic, I understand the reasoning – but I am not a fan at all. I don't really blame the refs, I think they're executing badly updated rules. At least catching is better this season.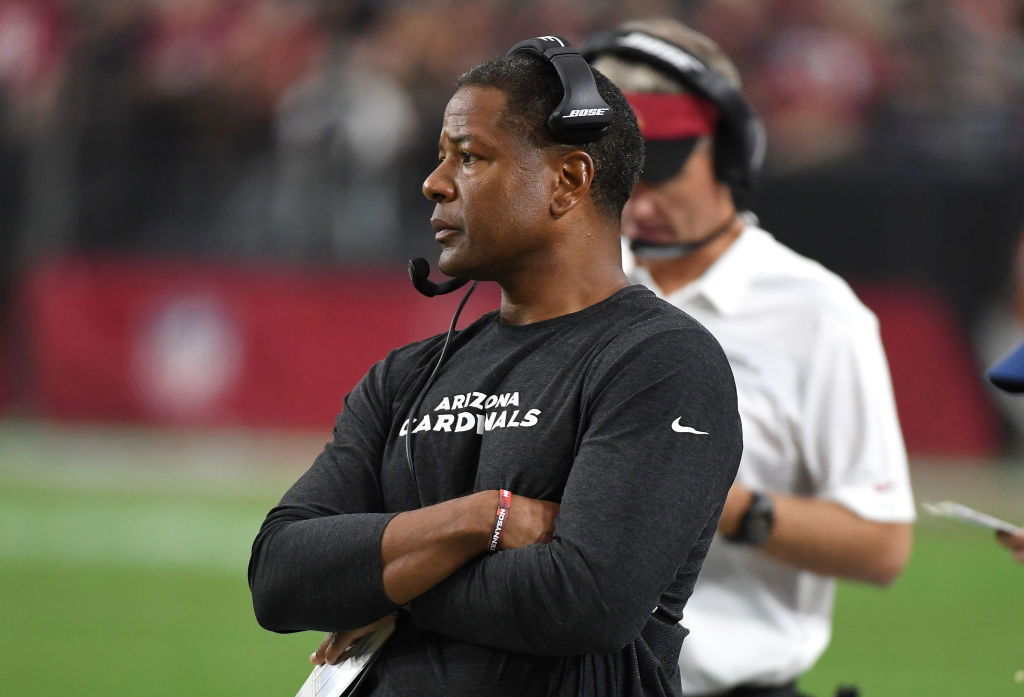 Who will be the first head coach to lose their job?
SB:  Mike Tomlin. The Steelers organisation is toxic. The star wide receiver is flipping off his own fans. The star running back is nowhere to be seen. Accountability on this team is a distant memory. It's time- CLEAN HOUSE.
DH: Should: Dirk Koetter. Will: Is it too soon to say Mike Zimmer?!?
TF: Steve Wilks in Arizona. Cards are the only winless team through 4 weeks. If they can't beat pretty average Seahawk and Niner teams in their division, or get production from David Johnson he'll be gone. Oh also, any friction with Josh Rosen, and we know who wins that battle.
AC:  Maybe this is a hot take, but I'll take Jason Garrett. The Cowboys are 2-2, but they look worse than their record and lifeless on offense. If they can't turn this around soon, I think Jerry Jones will pull the plug on him.
TA: I have a pretty strong feeling that at least one of my peers has suggested Jon Gruden will take the cake here, but I don't think so. I think that the Cardinals will part ways with Steve Wilks before anyone else. Wilks' strong commitment to 'best-man-stays out there' is noble, but he is ultimately taking the best players in their team off the field, and they are disappointing massively throughout the start of the season. They're a very close second to the Raiders in that department, in my opinion.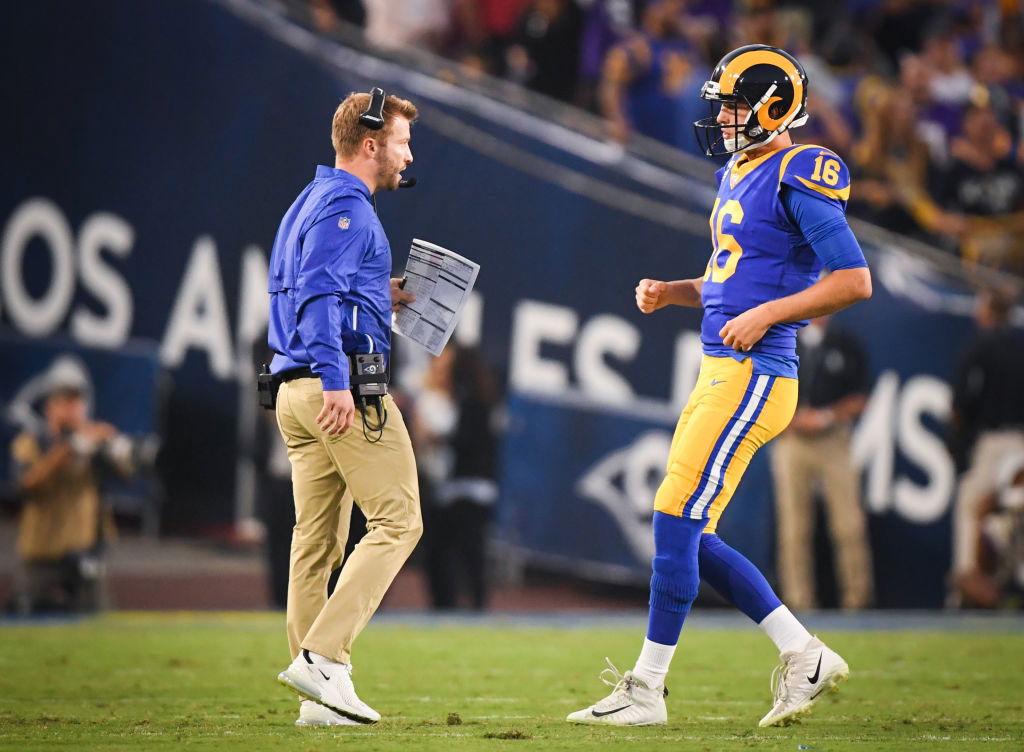 Based on the first four weeks, who will be meeting in Atlanta in February?
SB: Rams v Jaguars What a Super Bowl this would be! The Jags could finally get over the hump with Blake Bortles sorting his performance out, and the Rams are torching just about everything before them. It would be a genuinely interesting matchup, and not a Brady in sight. Glorious.
DH: Based on the first four weeks? Chiefs-Rams. (SB preview in Mexico Week 11!) But we all know how the AFC works – it'll be Patriots-Rams instead, and Brady's historic sixth ring will be won in the same manner as the first, an upset win over a historically good Rams offense.
TF: Chiefs and Rams, and it's not even close really is it? Long way to go sure, but the Saints, Vikings and Eagles look way off the pace compared to the Rams in the NFC. The Pats and Steelers likewise compared to KC in the AFC. I would take these two against the field to lift the Lombardi.
AC:  Before the season started I picked the Patriots and Saints, and it's too early to back off of that. New Orleans had a hiccup week one but look very strong at 3-1, and I think the Patriots are starting to figure out their issues. Also, they have Tom Brady.
TA: The LA Rams are absolutely terrifying. I think Sean McVay has a very good chance of making it to the big one, and I think if you're basing it on the first four weeks they'd be meeting the Chiefs there – that game would be a sight to behold.
---