Buffalo Bills 2018 Season Preview
*pours self a large whiskey* HELLO, ladies and gentlemen, children of all ages, and welcome to the Read American Football season preview series. The Hall of Fame Game is fresh in the memory, and the distinct whiff of the pigskin seems to fill the air once again.
To prepare for the new season, we'll take a look at each of the NFL's 32 teams in turn, starting from the bottom of Read American Football writer Joe Hulbert's power rankings, and working our way up to the top.
Therefore, we have to begin in the bereft wasteland of the NFL's cellar. The onus subsequently falls on me to provide a season preview for football's American metaphor – the Buffalo Bills.
Strap in, pour yourself a large one, and enjoy.
---
2017 Season 
If your car had a flat tyre, would you choose to instead change the engine? Of course not, because you are sane. The 2017 Buffalo Bills however looked at their offensive woes however, and deemed the problem to be Tyrod Taylor. For some reason. Starting Nathan Peterman in the Week 11 clash with the LA Chargers, the Bills watched as the boy scout walked helplessly into the lions' den. Five (count them: FIVE) first half interceptions was deemed enough, and Taylor would eventually close out the game, and the season.
Just a quick point – what kind of sick individual leaves him in after the fourth interception? I'm looking at you, Sean McDermott…
Finishing 9-7, the .500+ record was s0mehow enough for the Bills' playoff berth this millennium. Cue an unwatchable 10-3 loss in Jacksonville.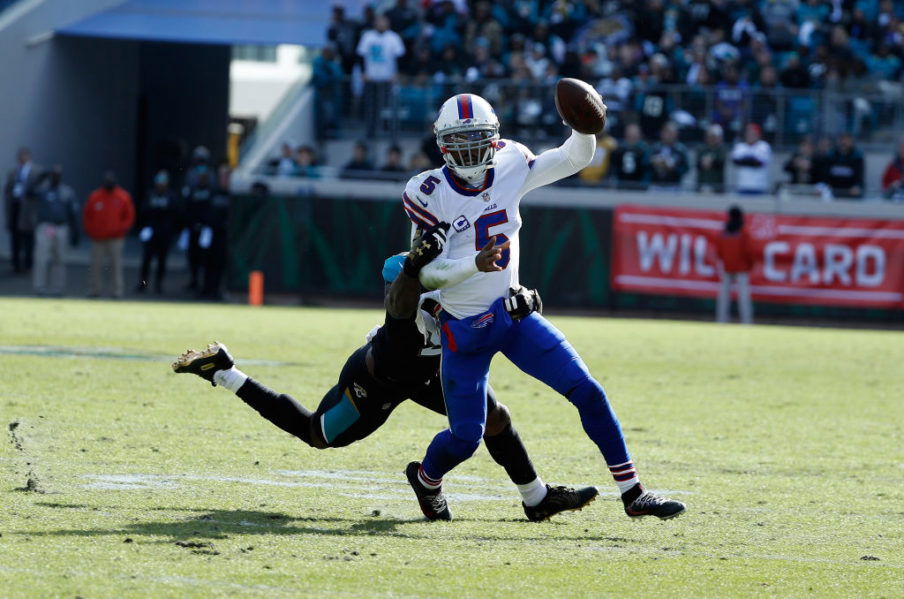 ---
Personnel Changes
So, you only made the playoffs by fluke. That's okay! You can add some pieces in free agency to get you over the line properly this time. So, a drum-roll please… BILLS FANS, YOU HAVE SIGNED JEREMY KERLEY! A man with a jaw-dropping 268 career receptions! An awe-inspiring 3109 yards! And LITERALLY, 13 touchdowns! This is your marquee signing, Bills! Enjoy it.
The draft saw the Bills sell the farm so they could draft Wyoming QB Josh Allen, which is as close to Jack from Jack and the Beanstalk selling the family cow for magic beans in NFL front office dealings as you will find.
(Also, the spine of your offensive line retired in Eric Wood and Richie Incognito. But that's okay, you replaced them with Russell Bodine and Marshall Newhouse. Smile, it will help.)
---
Team Strengths
errrrrr….. Alright then.
LeSean McCoy is three things: 1) Just about the only thing worth talking about on the Bills' offense, 2) Getting a bit old for a running back, and 3) Under investigation for ordering a home invasion at the house of his ex-girlfriend. Marvellous.
The defense offers a slightly brighter picture, with Jerry Hughes, Kyle Williams, Star Lotulelei, and Shaq Lawson making up one of the better defensive lines in the AFC. Rookie Tremaine Edmunds will see immediate playing time in the heart of the linebacking corps, and may have something of a baptism of fire in his first season in the professional football.
Corner Tre'Davious White will attempt to build on an impressive rookie season, and the arrival of veteran Vontae Davis could help the former LSU Tiger's development.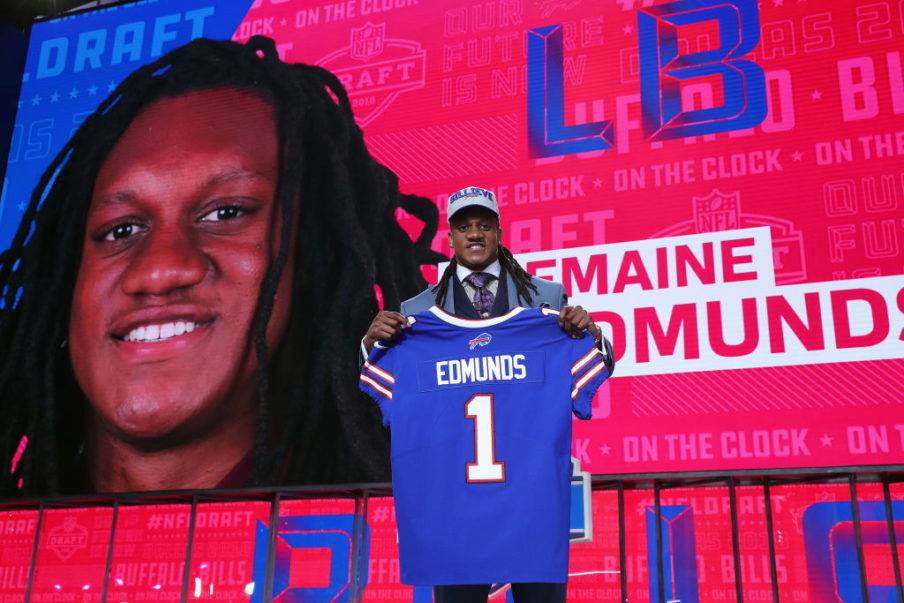 ---
Team Weaknesses 
Here is a list of men who can play quarterback for the Buffalo Bills in 2018:
Josh Allen
AJ McCarron
Nathan Peterman
Logan Thomas (a man who lost a positional battle to Ryan Lindley, and unable to live with the embarrassment, became a tight end)
None of those options offer anything more than catastrophic gridiron misery, and the weapons don't offer much salvation.
Kerley joins Kelvin Benjamin (who was dealt to Buffalo part way through 2017 from Carolina), and the slightly more interesting Zay Jones.
If McCoy is found to be guilty of that which has been accused, the Bills'  backfield will consist of Chris Ivory and Taiwan Jones. Make for the hills.
---
Best Case 
Bills fans will be hoping Josh Allen sees regular playing time and turns in a performance considered even partially adequate, LeSean McCoy turns out not to be a criminal, and Donald Trump builds his wall along the border of Mexico. 7-9, third in AFC East. 
---
Worst Case 
Allen is unable to hit water from the boat, AJ McCarron can't offer anything in his first full-time starting gig, and the Bills become entirely unable to move the football. The defense may do all it can to influence games and keep them close, but there may be weeks where we struggle to see how the Bills will even get a first down. 2-14, fourth in AFC East.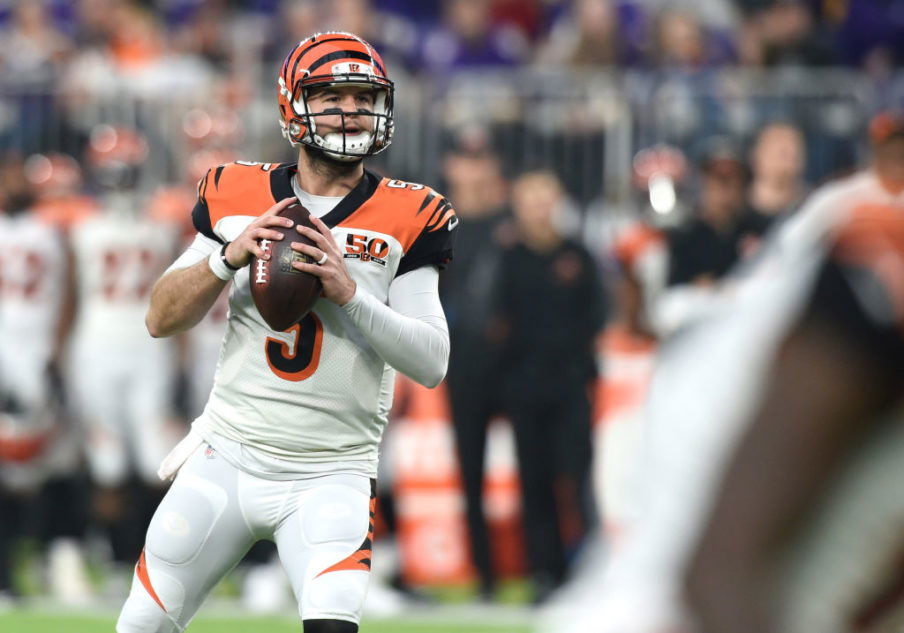 ---
Prediction
It's gonna be an ugly year for Buffalo. Snippets of film from training camp show Allen as not being even close to NFL starting calibre, and however good this defense is, it won't be on a level of similar teams with unbalanced rosters, perhaps in comparison to the Jacksonville Jaguars. Fasten down those hatches, and make sure you have lots of canned food. This is America in 2018. This is the 2018 Buffalo Bills.
---