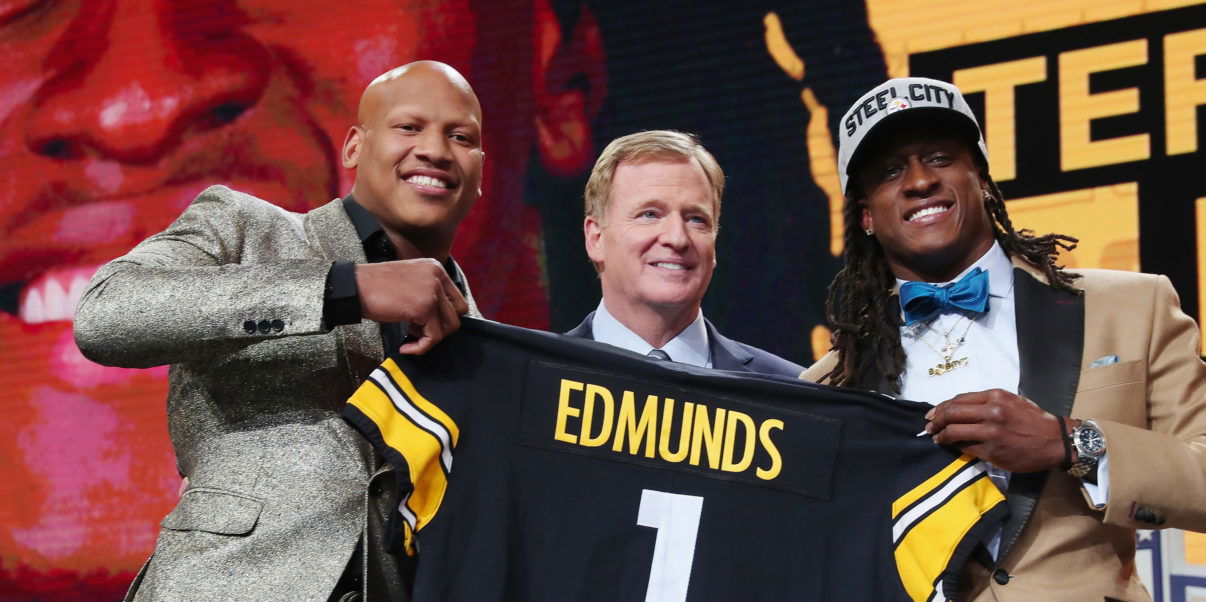 Terrell Edmunds: The Final Chance for a Philosophy on life support
In what was the most criticised pick of the first round, the Pittsburgh Steelers selected Terrell Edmunds (DB, Virginia Tech) with the 28th selection. The Steelers have whiffed on the majority of their defensive picks in recent drafts, and many Steelers fans already fear that Edmunds is going to be a bust. Steelers fans on the whole are not a pessimistic bunch, but it is hard for them to get excited about defensive picks, especially secondary players, as they continually struggle to turn their elite athleticism into good NFL play.
In recent years, the Steelers philosophy with defensive players has been to draft extreme athletes, and rely on the Mike Tomlin-led coaching staff to coach them up into good football players. Unfortunately for Pittsburgh, the majority of the high defensive players they have selected in recent drafts have turned out to be awful, with Ryan Shazier and Cameron Heyward the only exceptions.
While there has been a call from Steelers fans for this philosophy to end, they appear to have gone with it again, as Terrell Edmunds had an insanely good combine.
Artie Burns and Sean Davis were selected back to back in the 2016 draft, and in honesty, they have both failed to live up to expectations. Davis could develop into a solid rotational sub-package piece, but Burns is awful and has absolutely no play recognition, and doesn't use his athleticism to support against the run, which is something that is a problem for a blitz happy team.
You might be wondering what relevance two draft picks from two years ago have to the 2018 draft, but in my eyes, this Terrell Edmunds pick is the last chance for this philosophy. If Edmunds turns out to be a bust, then the Steelers need to completely change the way they scout and identify defensive players for their scheme.
Taking project players is fine, but if the coaching staff continually fails to coach these guys up into at worst, serviceable players, then you should probably stop taking players that aren't ready to contribute from day one. When you also consider the fact the Steelers are in win-now mode, this repeated failure to draft ready defensive players gets even more concerning.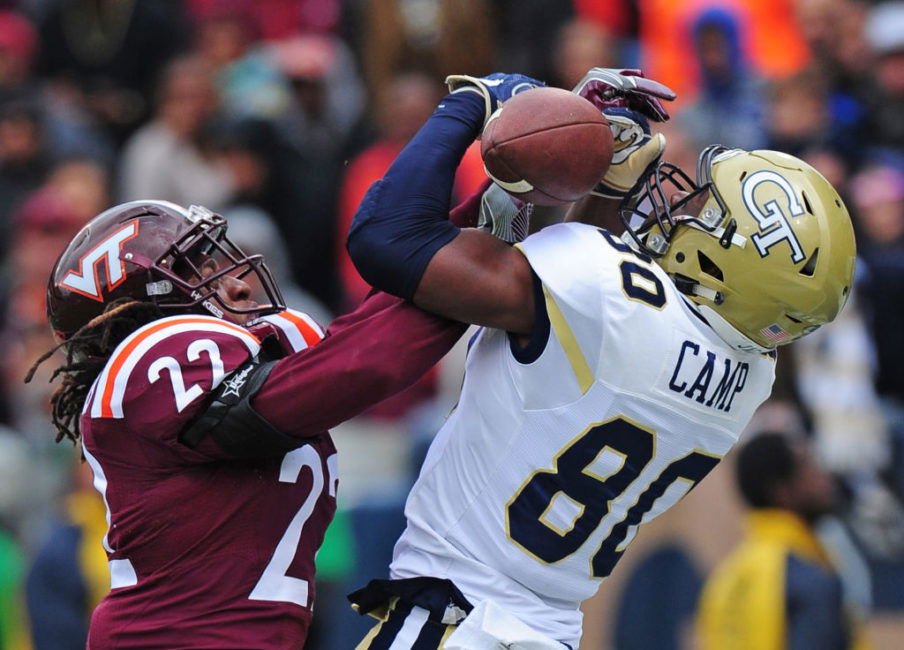 Now for the Edmunds analysis, and I can definitely see why the Steelers took him. Edmunds is one of the rangiest players in the draft class, and he attacks downhill fast and in a League dominated by good tight end play, he has the potential to be a highly important player. However, the main knock I had on him was that he was often too aggressive, and against creative play calls he was borderline useless.
If Edmunds is simply told to go and hit a guy, he will be alright in the NFL, but if you are dropping bodies and forcing your defensive backs to make split-second decisions, then he will not succeed. No one talks about defensive backs as being two-down players, but I personally do not see how Edmunds is going to contribute against the pass with his current processing skills. He might have some good plays against tight ends, but I could see him being the victim of some go-routes that lead to big plays because he overextends himself.
The weirdest thing about this selection for the Steelers, is it attempted to 'fix' one of the very few weaknesses the Steelers defence had, which was covering tight ends. Using fantasy stats in normal football articles is controversial, but the Steelers allowed the third fewest points to the position, which shows they covered the position well and matched up to big bodies over the middle of the field. The Pittsburgh defense was pathetic against the run, and they also struggled to contain speed receivers, and Edmunds will not be able to contribute in these areas from day one.
In the long-term, Edmunds does have the chance to develop into a rangy safety, but the fact the Steelers have failed to develop other defensive backs is the main reason I am totally against this pick. If Edmunds had been drafted by the Seahawks or the Vikings, I'd feel comfortable with the pick, but the Steelers have proven time and time again that they don't have the staff to make this philosophy work.
Grade- F 
---