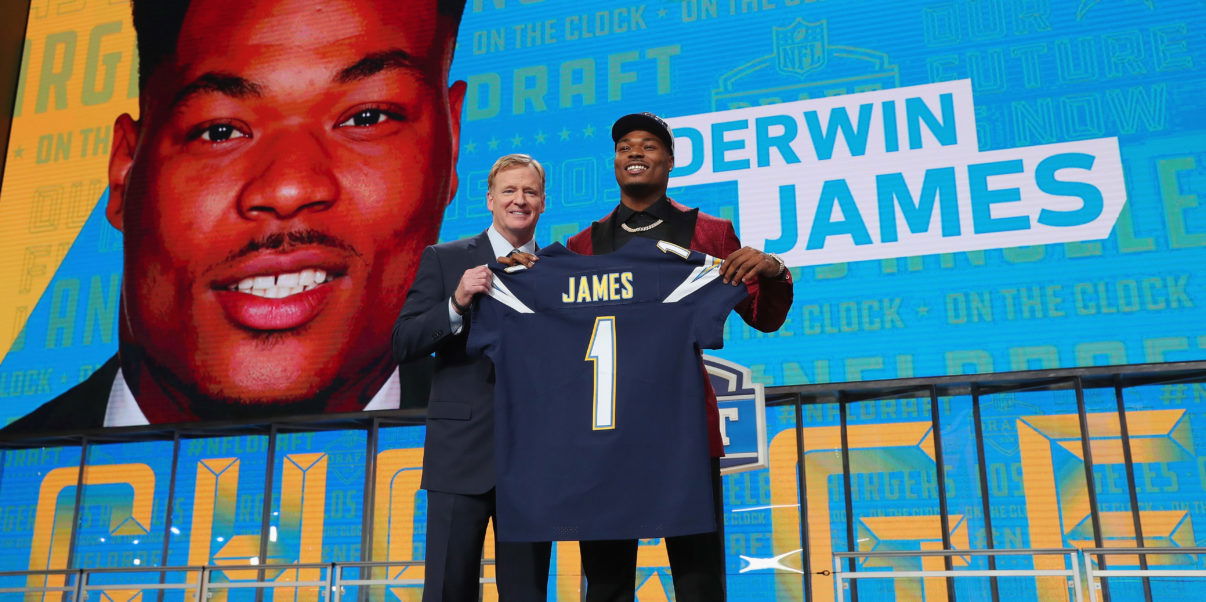 Derwin James: The Bolt From The Blue
Derwin James is a Los Angeles Charger. That's not something anyone could have imagined saying before the draft. It would have implied either a shock draft-day slide (I mocked him falling a couple of times, but never out of the top 16) or a similarly shocking trade – and while Bolts GM Tom Telesco has been more inclined to trade up than down, one might have imagined a falling quarterback to be the target of any Chargers, erm, charge up the board. Moving up from 17 to get a replacement for 17.
As a Chargers fan, I was rooting for that. No, allow me to get personal here – I'm only speaking on behalf of myself here – as a queer Chargers fan I was rooting for that. I struggle to describe Philip Rivers as "my quarterback" when I'm married to another man and Rivers endorsed Rick Santorum's Presidential bid in 2012 and cited his commitment to "upholding traditional marriage" as one of the reasons for doing so. My support for this team has felt fragile amidst the relocation, the drama, the inability to sell out a stadium less than half the size of any other in the league, and that continued presence of a face of the franchise who thinks less of some of his fans because of who they love.
And as Lamar Jackson fell down the board on draft night while his four white compatriots (including wild-throwin', wild-tweetin', bust-in-the-makin' Josh Allen) went in the top ten, I was laser-focused on him becoming a Charger. In that heady emotional moment, literally any other pick but him was destined to feel disappointing.
When Roger Goodell announced "With the 17th pick of the 2018 NFL Draft…" my heart was in my mouth. I've never had a more intense draft experience, not even in 2016 when the Chargers had the #3 pick and never hinted who might be taken with it.
"…the Los Angeles Chargers select… Derwin James. Defensive back, Florida State."
I'd prepared myself to be furious at literally any name that wasn't Lamar Jackson… and I wasn't.
That says a lot of good about James.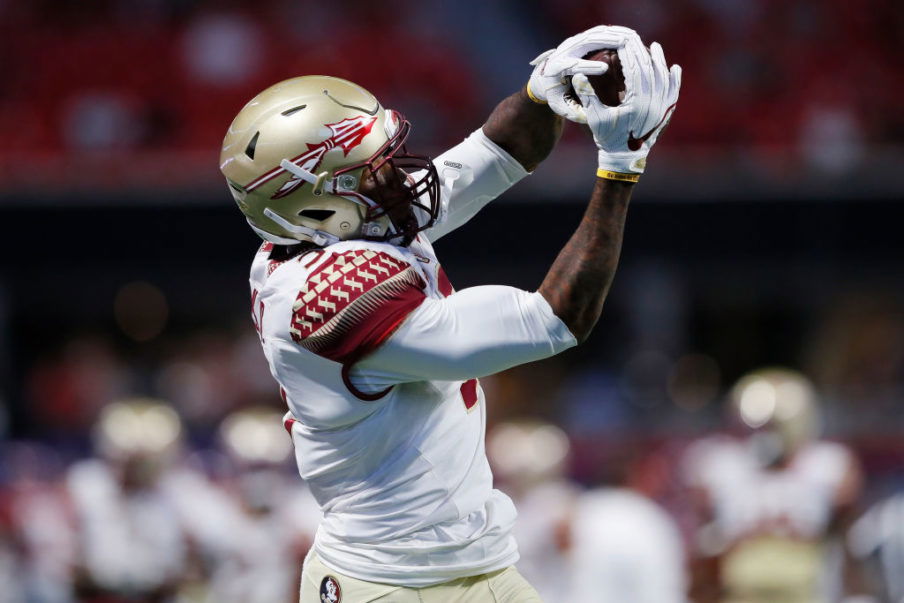 Besides a future quarterback, the Chargers needed defensive help between the hashmarks. The perimeter of the Bolts' stop unit – Joey Bosa and Melvin Ingram at edge rusher, Casey Hayward and multiple other solid options at corner – is at least the second-best in the NFL, only the Jaguars coming close. The interior of it allowed big run after big run, taking far too much of the sting out of the threat of those pass-rushing and pass-covering studs.
Derwin James will change that, and he will change it quickly.
Whilst announced as a DB, James is the type of safety that often plays near the line of scrimmage and acts as more of a coverage linebacker. (The Chargers actually drafted another one of those in the fourth round and announced him as a linebacker.) However, he's also got more than enough range to play the deep middle, as he proved at the Combine with a 4.47 40-yard dash. Add in widespread praise for his character and leadership, plus the fact he's been productive with relatively limited collegiate experience (partly because he missed most of 2016 with a knee injury), and you have yourself a seriously high-ceiling pick.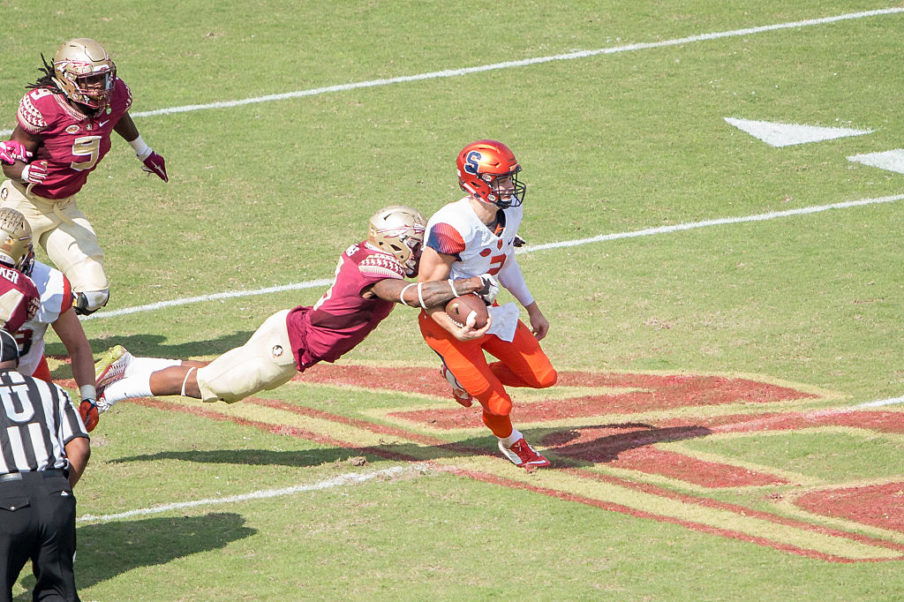 It's not entirely clear which safety position James will play – in all likelihood he'll move around – but strong safety feels the likeliest spot. Remember, this is a Gus Bradley defense, and he may well think of James as his new Kam Chancellor. Certainly he's got characteristics to fit that, with his hard-hitting nature, prototype measurables, and undeniable intensity. If teams are going to pound the rock between the tackles and/or put up short quick throws to neutralise Bosa and Ingram, James could become one heck of an impact player, literally and metaphorically.
The only problem? I can't stop coming back to the hypothetical where this pick was Lamar Jackson. Yes, emotion over logic, but also: I don't see the Chargers winning a ring with a declining Rivers at QB, however good the defense is (and with James, it probably will be really good).
This could be a situation where the Chargers are all but painted into a corner in the next couple of years – desperate for a quarterback, but too good to tank for one. A blockbuster trade up for the Chargers' QB of the future feels like only a matter of time, and it's going to be a bitter pill to swallow if it turned out the man was right there at 17 in 2018.
But there will be multiple other teams who will or should have brutal regrets if Jackson turns out to be a stud, and none of them got a player like James instead. Besides, if there's one team that can't pull off a tank and get away with it, it's the Chargers, the #4 football team in a city that's not that big on football to begin with. They have to be competitive just to make anyone even notice them, and Derwin James certainly makes them competitive.
Grade: A-

---