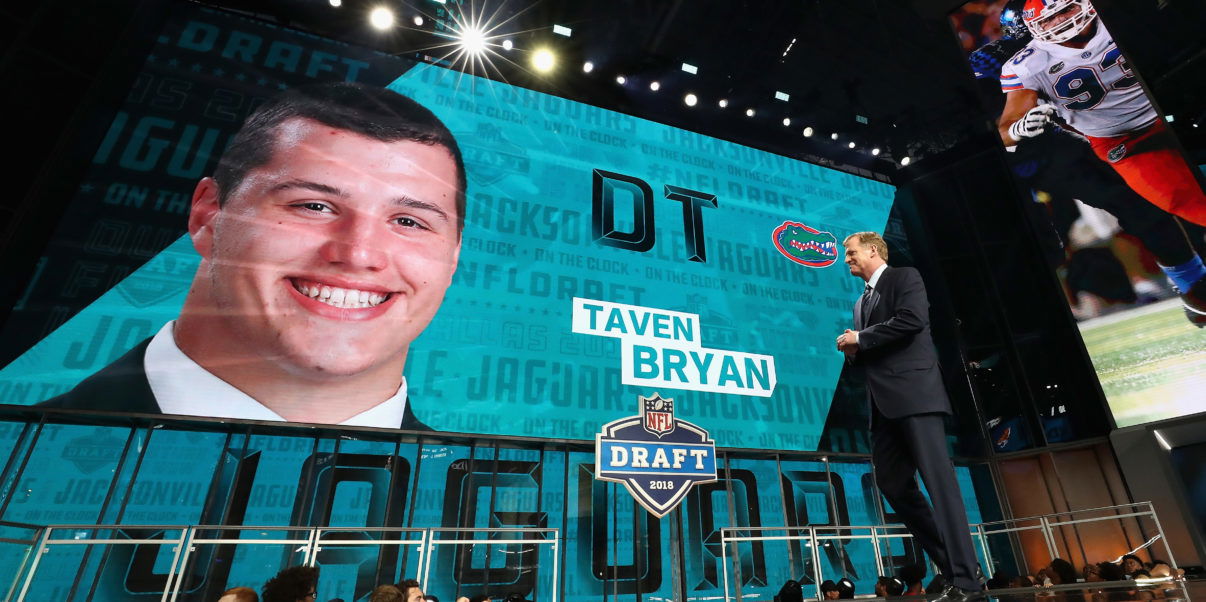 Taven Bryan: The Bat Out Of (Cap) Hell
The Jacksonville Jaguars drafted Taven Bryan because they needed a defensive lineman.
You did not misread this sentence.
Not for this season – although one principle of roster management I firmly believe in is that you can never have enough decent defensive linemen, because 300-pound humans running at full speed every 40 seconds unsurprisingly tend to get tired. (Offensive linemen don't tend to do as much of the "running" business, which is why they can and do stay on the field all the time.) It's a principle that was arguably at the heart of the Philadelphia Eagles' ability to win a Super Bowl with a backup quarterback. I will never criticise a championship contender – no, I still can't believe the Jags are one of those either – for taking a defensive lineman in the first round as a "luxury pick."
But, to the casual NFL observer, the Jaguars do not have a need on the defensive line. How can they? They've got Calais Campbell, Malik Jackson, and Marcell Dareus all on the same roster! Look at what they did last year!
Yes. They combined for over $32.5m in cap room, or around 18.5% of the entire cap for that year. That's what they did last year.
In 2018, with Dareus now getting paid for the whole year after being an in-season trade acquisition last year, make that over $43.1m and 21% of the cap.
And it's a similar story in 2019, except they can be easily cut in 2019 (with zero dead money in the case of Dareus). That matters, because the Jaguars have over $207m in 2019 cap liabilities, before their rookie classes from both this draft and the next one. The 2019 cap is expected to be around $190m. Cutting any of Campbell, Dareus, and Jackson would save at least $9.5m a go.
Still think the Jaguars didn't need a defensive lineman?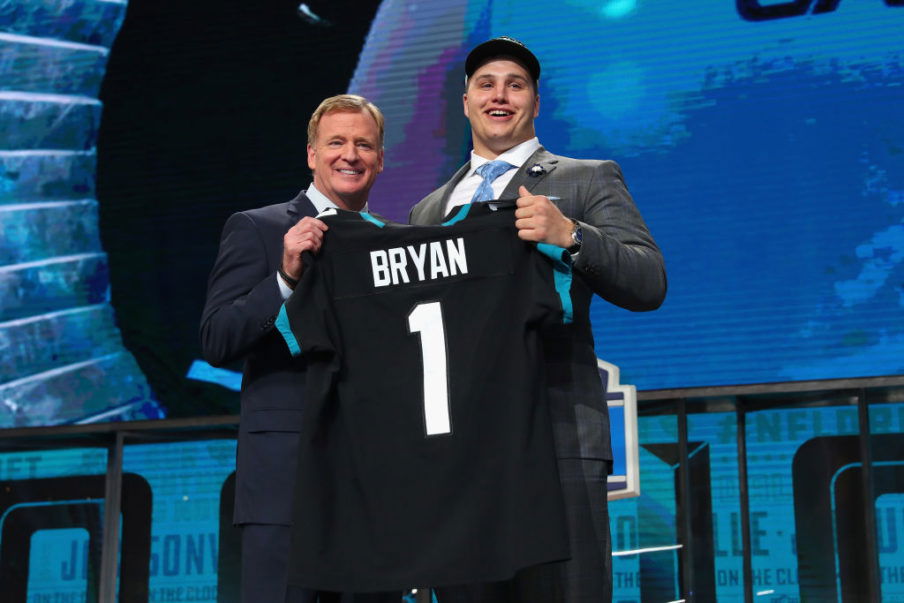 With the positional need established, let's look at the player.
Bryan has the characteristics of a player I'd have been anointing a potential first-round bust in any other situation but this one. His athletic gifts are undeniable – no coincidence that it was the Combine where he entered the first-round conversation. And his production – dysfunctional Florida Gators programme or no – is equally undeniable. Undeniably bad.
He has a total of 67 tackles in his college career. For comparison, Denzel Ward – who, like Bryan, was a one-year starter who filled a significant rotational role the previous year – also has 67 tackles at the NCAA level. Denzel Ward, of course, is a cornerback – and one who allowed a 32% completion rate over his NCAA career, so he did a good job of not needing to make tackles in the first place. Yet he finished his college career with as many of them as a man whose entire job is making tackles.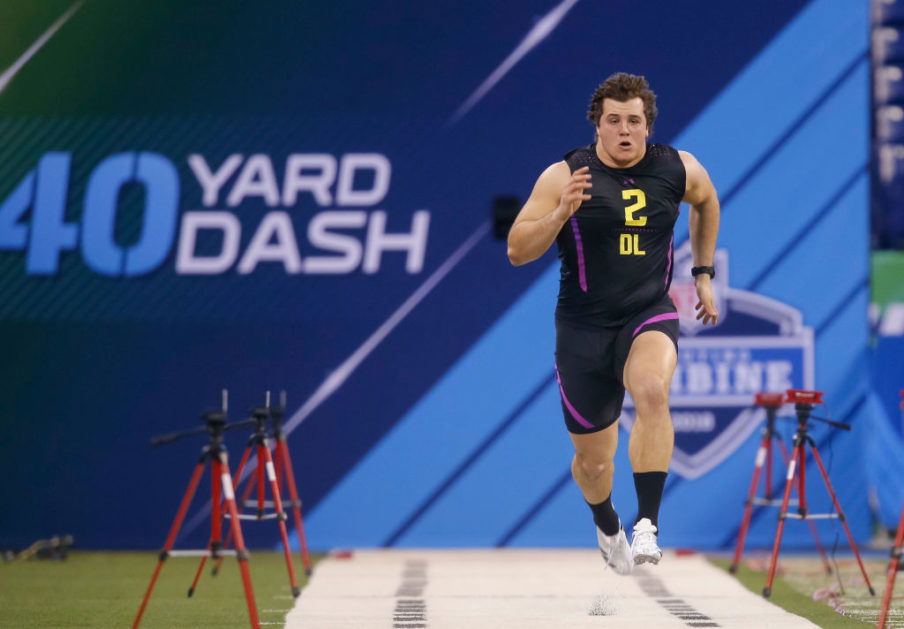 Many scouts ignored that because Bryan can get in the backfield. And indeed he can, with terrifying speed at that. He just looks completely lost when he gets there, with no plan on how to get to the ball-carrier. That 4.98 40 time – more than a little scary at 291 pounds, a weight that's more than maintainable on his 6'5″ frame – ought to be devastating when he gets into the backfield. Hard to be scared of it when he consistently takes the wrong angles, though.
Which is positively infuriating when you see how often he wins at the line of scrimmage. It's not like he was facing up to guys from St. Mary's School of Cupcakes every week either. He played SEC football! He got into the backfield like a bat out of hell by beating SEC blockers in multiple ways!
The man's got upside. And, let's be fair to him, his instincts aren't as honed as some. Bryan started off on the offensive line, didn't specialise on the other side of the ball until he got to Gainesville, took a redshirt year at least in part because of that. He's still learning.
Now he gets to learn from some of the best in the business. Campbell, Jackson, Dareus – those are some serious mentors for a defensive lineman. And their presence means he won't have to play many rookie snaps – he can learn on the job a bit in a rotational role, maybe he'll make a cameo with a special-teams block, but mostly he'll learn the way a developmental quarterback does, learning over time and riding the bench.
It'll probably suit him.
The Verdict: Bryan has the potential to be absolutely devastating. I had little to no faith in his ability to live up to even a fraction of that potential, but in Jacksonville, gaining effectively a redshirt year but with the odd bit of regular season on-the-job training? If he can't make it here, he can't make it anywhere.
It's up to him. The fate of the Jaguars' front office might depend on it.
Grade: C+

---