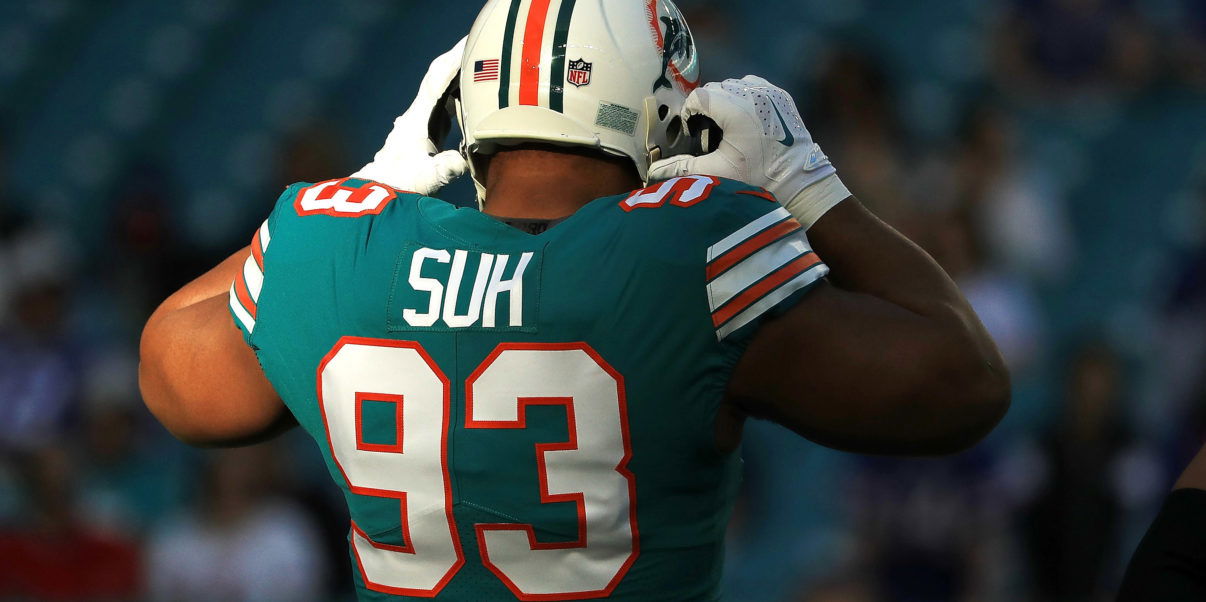 Tampa Bay Buccaneers MUST sign Ndamukong Suh
Today's big free agent rumor has the Miami Dolphins releasing Ndamukong Suh for cap reasons.
Many articles will be written speculating on where he might land but the Tampa Bay Buccaneers have to pursue him.
Chris Baker was a disaster free agent acquisition last year, but Suh is the right choice. Pairing the number two and number three 2010 NFL draft picks together instantly gives the Bucs a credible defensive line.
More importantly, it lets the fan base know that Buccaneer management is serious about building a contender. There is no way Tampa can fill all it's needs through the draft, they have to be active in free agency.
Already, several of the top free agents have been recruited to other teams and Tampa absolutely cannot sit idle as the best fplayers come off the board and expect the fan base to be enthusiastic about the team's chances for success in the 2018 season.
Suh is a significant upgrade over Baker and the Bucs have the cap space to pay him at a level he will require to sign.
Most important, they desperately need the buzz that signing Suh will generate.
Dont wait Mr. Licht, call his agent now!
---