College Football Pre-Season Power Rankings: Pac-12
The story on the west coast this year is arguably the most compelling in all of college football. The quarterback play in the Pac-12 is head and shoulders above the rest of the country.
The league games will be littered with NFL scouts. In Los Angeles, USC's Sam Darnold and UCLA's Josh Rosen are two of the most hotly tipped prospects at any position for the next NFL Draft. Our own Ste Hoare made NFL comparisons to Andrew Luck and Eli Manning respectively in a video on his new YouTube channel Cover 2 TV. Luke Falk of Washington State and Washington's Jake Browning also look like good prospects.
Beyond the quarterbacks though, what does the rest of the league look like? Without separating between the North and South divisions, I took a stab at sorting out the muddy field.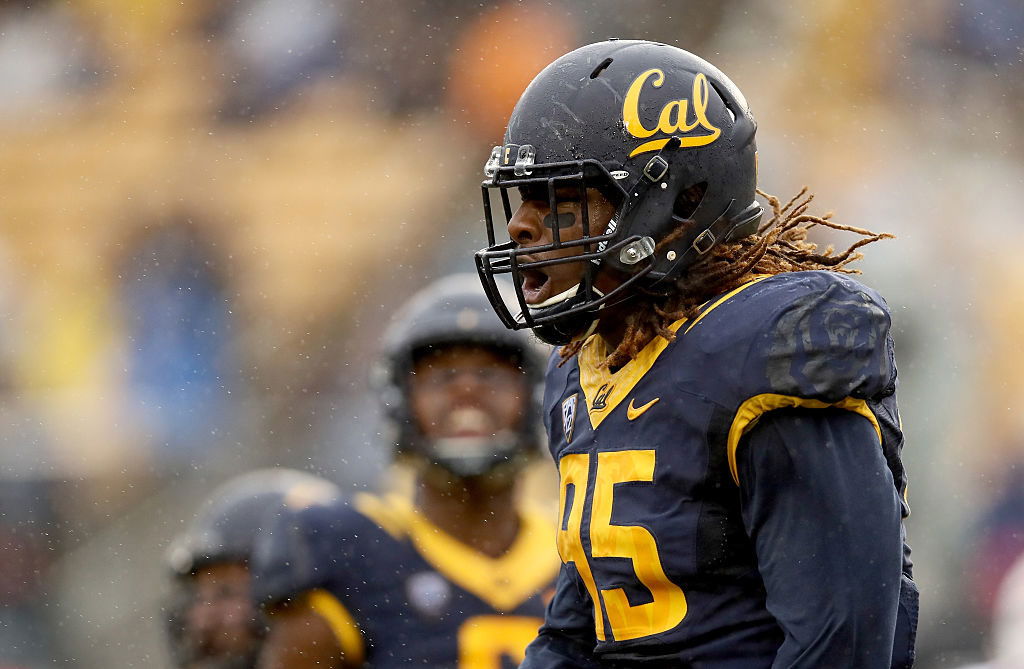 Arizona and California
12. Arizona
Things look less than promising in Tucson this year. The Wildcats went 3-9 last season, doormats of the Pac-12. The incoming recruiting class is nothing to write home about, and last season's quarterback Anu Solomon transferred to Baylor. Rich Rodriguez's already toasty seat is about to be boiling if he can't figure something out soon.
Very soon.
11. California
The schedule is hellish, they're going to be on their third new quarterback in three seasons, and the defense has all kind of question marks. If new head coach Justin Wilcox can just lay some groundwork for the future and at least be competitive, the season won't be a total loss.
Oregon State and Arizona State
10. Oregon State
Dare I say…I kind of like the direction the Beavers are trending in? This will be Gary Andersen's third season at the helm, and even though it was small, he did improve last season on his first year in Corvallis. It'll probably be another year of baby steps and maybe a one win improvement, but I think they're noticeably moving in the right direction.
9. Arizona State
The defense (and I use that term loosely) this team ran out there last season was nothing short of pathetic. The Sun Devils were torched last year, surrendering at least 37 points in nine out of 12 games. The offense was actually good, with quarterback Manny Wilkins and running back Kalen Ballage making a nice 1-2 punch. It wasn't enough to conceal a horrific defense.
Wilkins and Ballage are both back this year and the receiving corps can provide sparks, but I have no idea where the stops are going to come from on the other side.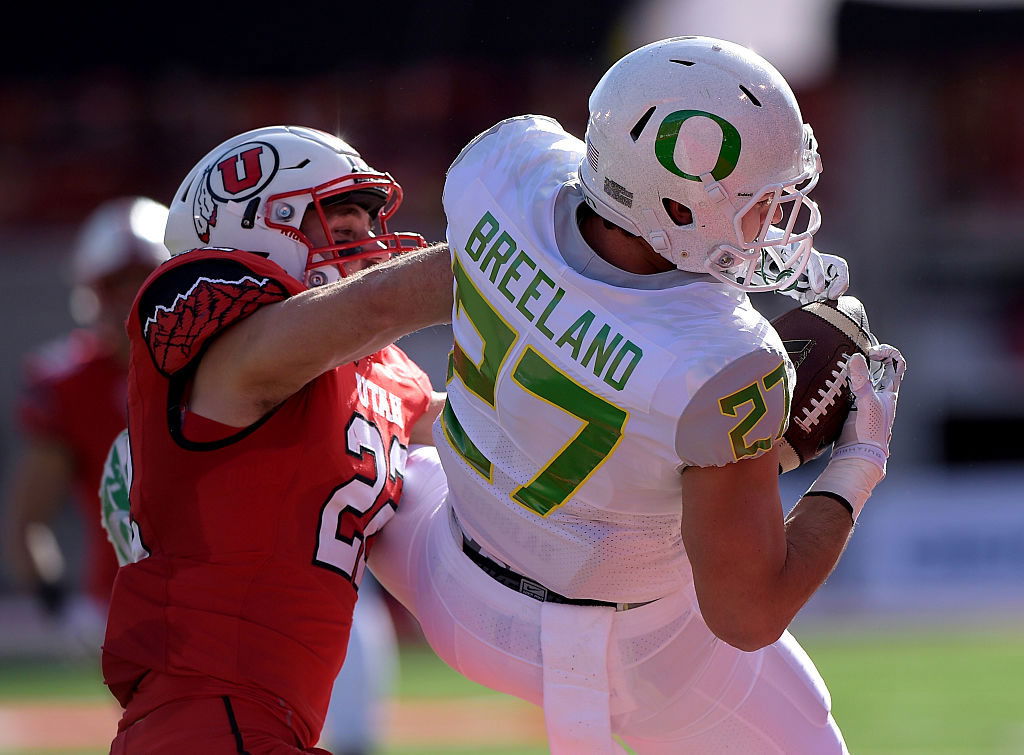 Utah and Oregon
8. Utah
You'd probably guess that the teams who made up the top five in most players drafted in the last NFL Draft are the usual suspects. Alabama, Ohio State, LSU, Miami, etc. But Utah snuck in there with eight players selected. Yes, the Utah Utes sent eight players to the NFL in April.
Head coach Kyle Whittingham has an enormous task on his hands to plug the gaps. Utah has been a consistently decent program under him, but it's difficult to imagine a ceiling higher than middle of the conference in 2017.
7. Oregon
There is always an adjustment for a first year head coach, but especially so here for Willie Taggart. The Ducks were on a run of 11 straight winning seasons, including eight 10-win campaigns entering 2016, but sputtering to a 4-8 season abruptly halted that.
The book on the Duck demise of 2016 was easy to read. Oregon finished 15th out of 128 teams in total offense, but 126th of 128 in total defense.
If Taggart can fix the defense even a little bit, Oregon should have a respectable season and at least return to bowl eligibility.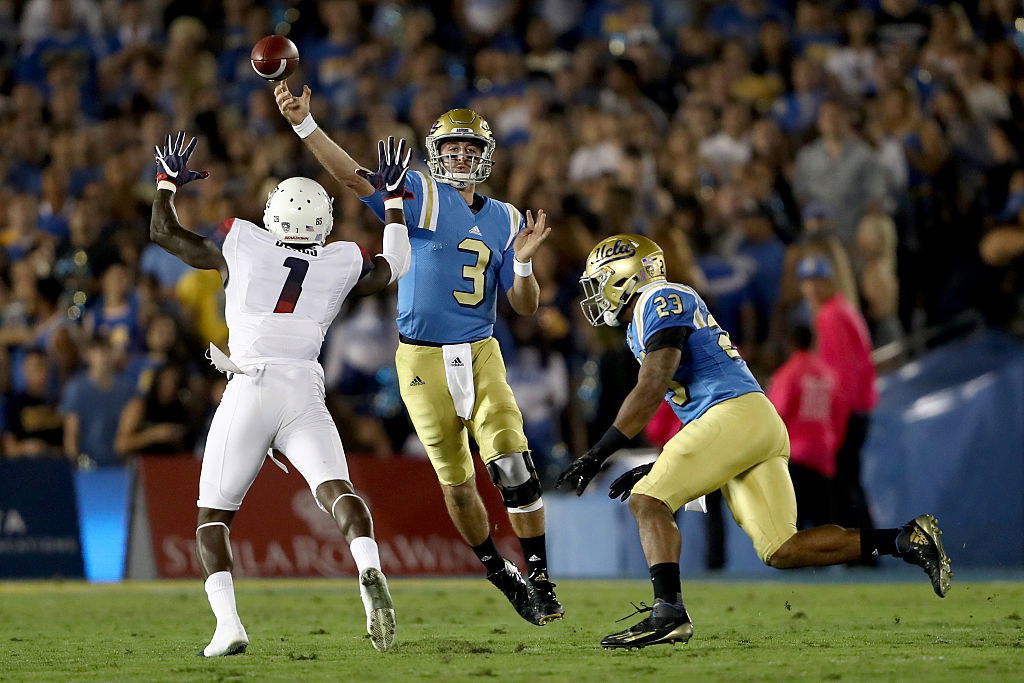 Colorado and UCLA
6. Colorado 
In the exact opposite story of aforementioned Oregon, Colorado got back in the College Football map last season. . They went from 10 straight seasons with a losing record to a 10-2 record and a trip to the Pac-12 Championship Game in what felt like a blink.
Was last year just a flash in the pan, or are they here to stay?
Losing quarterback Sefo Liufau as well as a host of defensive talent leaves legitimate cause for concern. I don't expect them to fall off a cliff, but I expect some realistic regression to the middle of the Pac-12, similar to Oregon's ascension.
5. UCLA
UCLA had an OK start to 2016. They went 3-2 in their first five, but both losses were to ranked teams, and one was in overtime. Then star quarterback Josh Rosen suffered a season ending injury, and the Bruins limped to a 1-6 finish. It was a real shame, because Rosen was playing at a very high level that had the attention of numerous NFL scouts
Football is truly a team game, so it's hard to pin everything on one player. Having said that, any smidge of hope UCLA has of making a run at crosstown rivals USC in the Pac-12 South depends on Rosen getting healthy and returning to his 2015 and pre-injury 2016 form.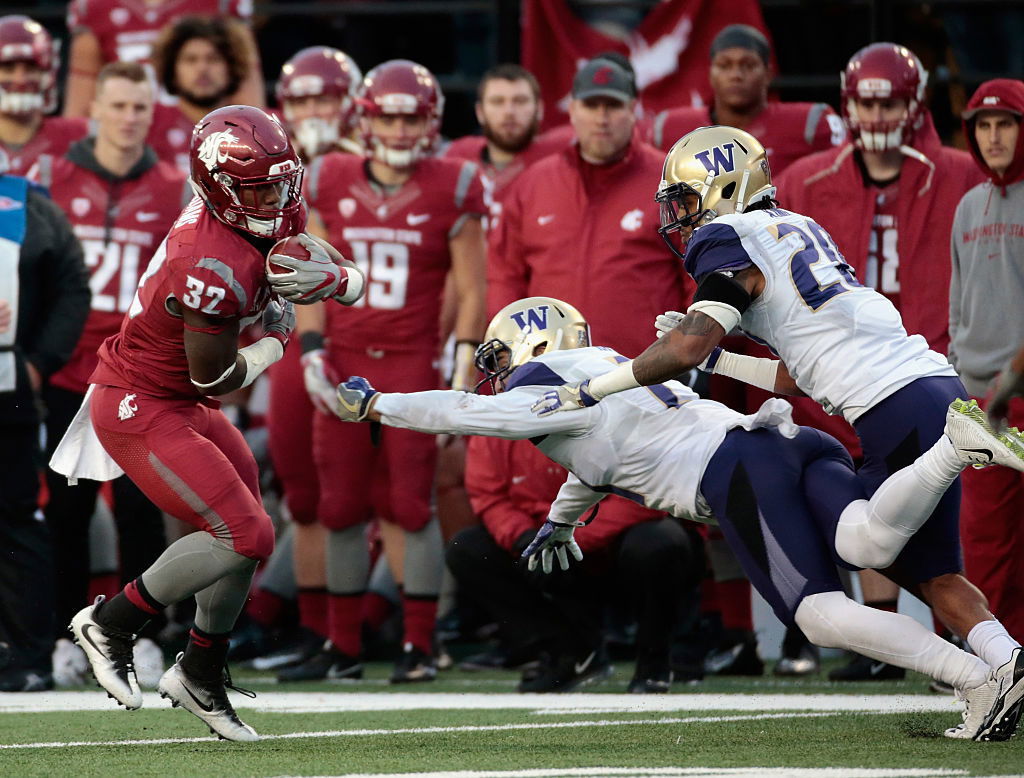 Washington State and Washington
4. Washington State
The Cougars have a potential first round prospect at quarterback with a cannon of an arm, and a coach who runs an air raid style offense. It's a match made in heaven.
When the offense gets on a roll with Luke Falk dropping dimes all over, it's borderline unstoppable. Unfortunately, he is prone to games at the other extreme that result in utter disasters.
They'll be above the middle of the conference, but beyond that, who knows with this bunch? Nothing is ever normal with a Mike Leach coached football team, so just enjoy the show.
3. Washington
With all the hype surrounding USC, people forget who currently holds the Pac-12 Championship. That would be the Huskies, who are coming off of a trip to the College Football Playoff. Jake Browning is a Heisman candidate, but can the defense hold out?
Washington lost four members of their defense to the NFL Draft, and three of them went in the top 45 picks! There are gaping holes at the back end that need to be plugged pronto.
Despite this, the offense looks lethal. That should be enough to put Washington in the mix for a trip back to the Pac-12 Championship Game.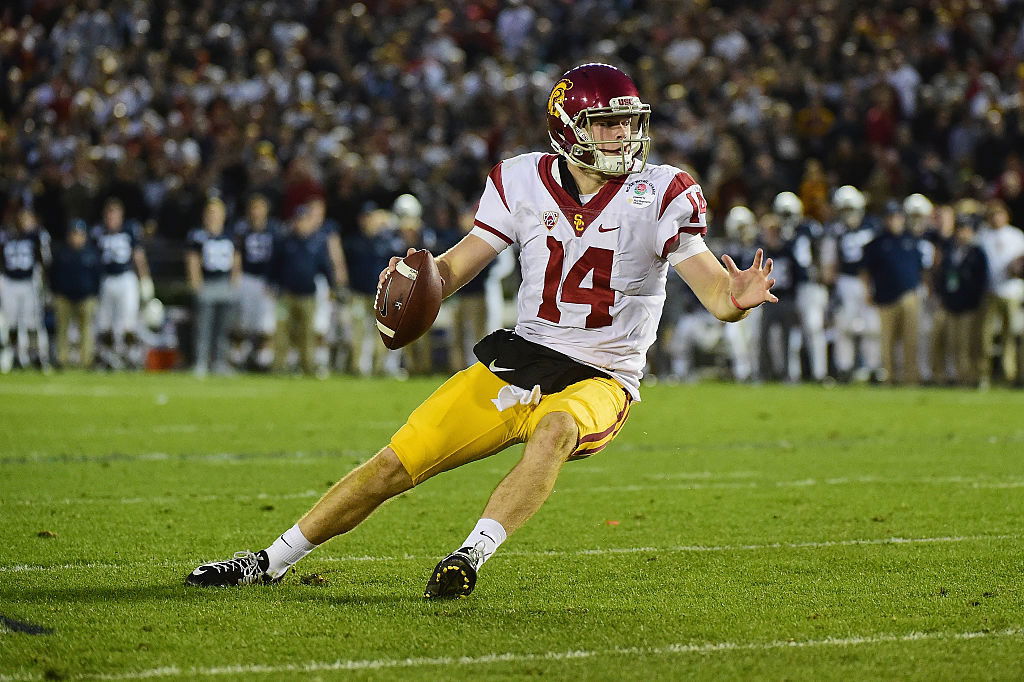 Stanford and USC
2. Stanford
For years under head coach David Shaw, Stanford has shown a remarkable ability to be both rebuilding, and sniffing around the upper echelons of college football. It's something right out of a Schrödinger experiment.
2017 is no different. Two of the top eight picks from the last draft came from Stanford, yet they still have a vicious defense and an offense that should at least score enough. I don't know if the College Football Playoff is in the cards, but they'll be strong yet again.
1. USC
The Trojans enter 2017 with their best squad since the dominant days with Pete Carroll at head coach in the mid 2000s. You already know about their quarterback Darnold, but they have beast Ronald Jones II in the backfield. After a 1-3 start last year, the Trojans furiously rallied to a 9-0 finish, including a dramatic 52-49 Rose Bowl win over Penn State.
If there is a pitfall for USC, it could be up front. Between losing tackle Zach Banner to the Indianapolis Colts in the NFL Draft and a messy injury situation, that could hold back the prolific offense.
Beyond that though, the Trojans look sharp all around and ready to challenge.
USC is back, and that could be a problem for the rest of college football.
---