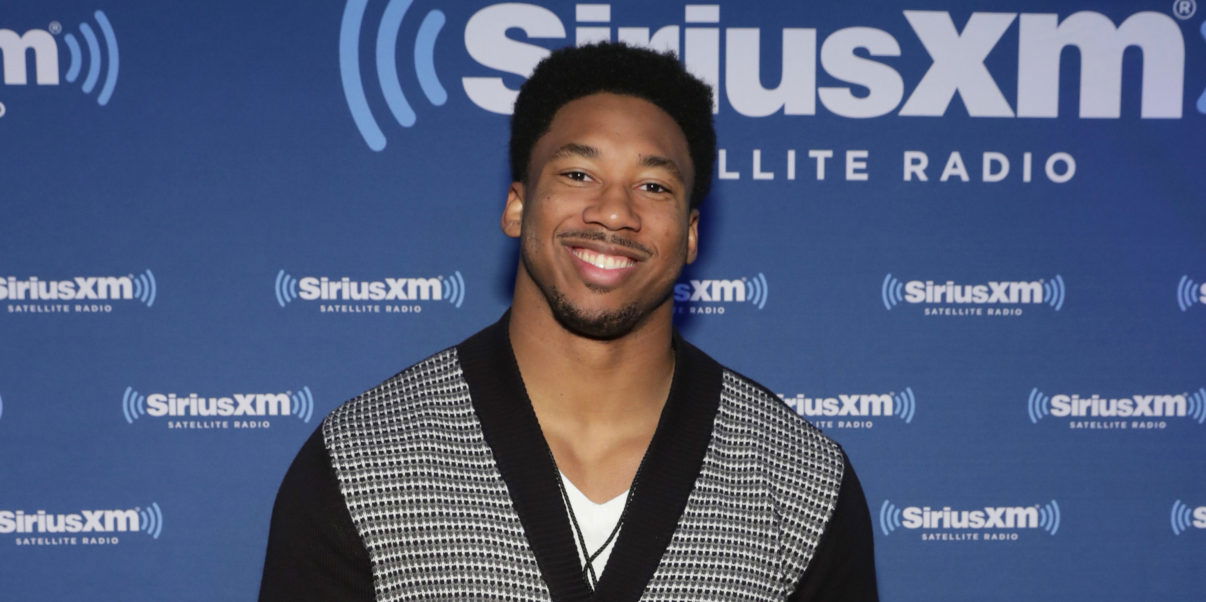 Myles Garrett Names Veteran QB Atop His Hitlist
Over the next few weeks, budding draft prospects are set to be asked a wide range of questions, from their understanding of zone coverage concepts to their favourite cartoons as a child.
One question consistently asked by the media to pass rushers is who their number one target to sack at quarterback is. This year is no different, and when likely top five pick Myles Garrett was asked, he had do doubt in his mind: "Tom Brady, I'm a Peyton Manning fan"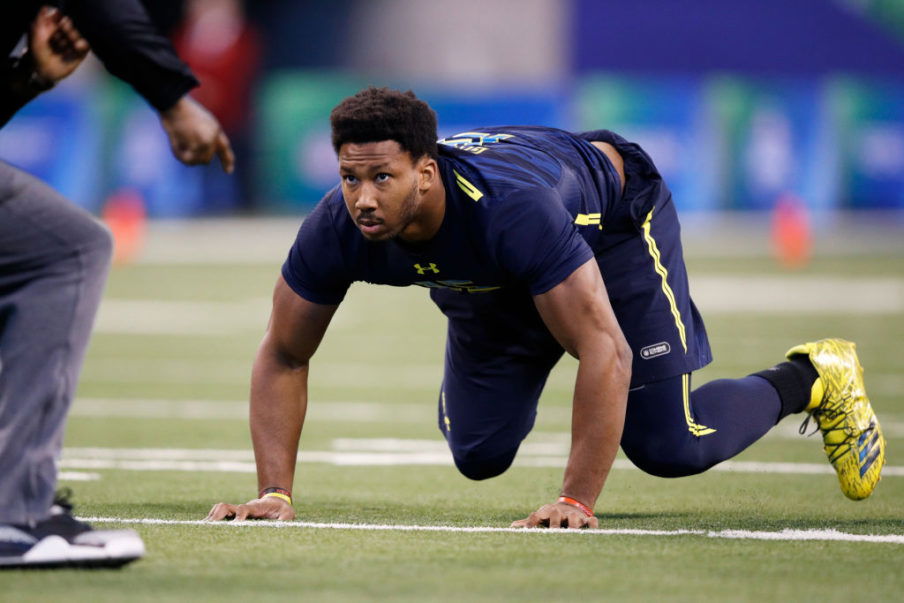 Of the teams in line with a chance to pick Garrett, only the New York Jets are set to face Brady and the Patriots in 2017. Joining the Jets would require an unexpected slide for Garrett, similar to the one experienced by Leonard Williams in 2015. Coincedentally, Williams made similar comments shortly after joining the Jets that year:
"I'm looking forward to a great matchup against him. I hope that he is my first sack of my career, against Tom Brady."
Since then  Williams has faced Brady four times in a Jets uniform, putting in some impressive performances but failing to register a sack on the 5x Super Bowl champion.
Brady's name was on the lips of another high-end prospect last year, with Joey Bosa singling out the Patriots' quaterback as his number one target in the league.
Whether or not Garrett can get to Brady is to be seen, but if he can follow the starts made by Bosa and Williams, he's set to make his mark on the league early.
---