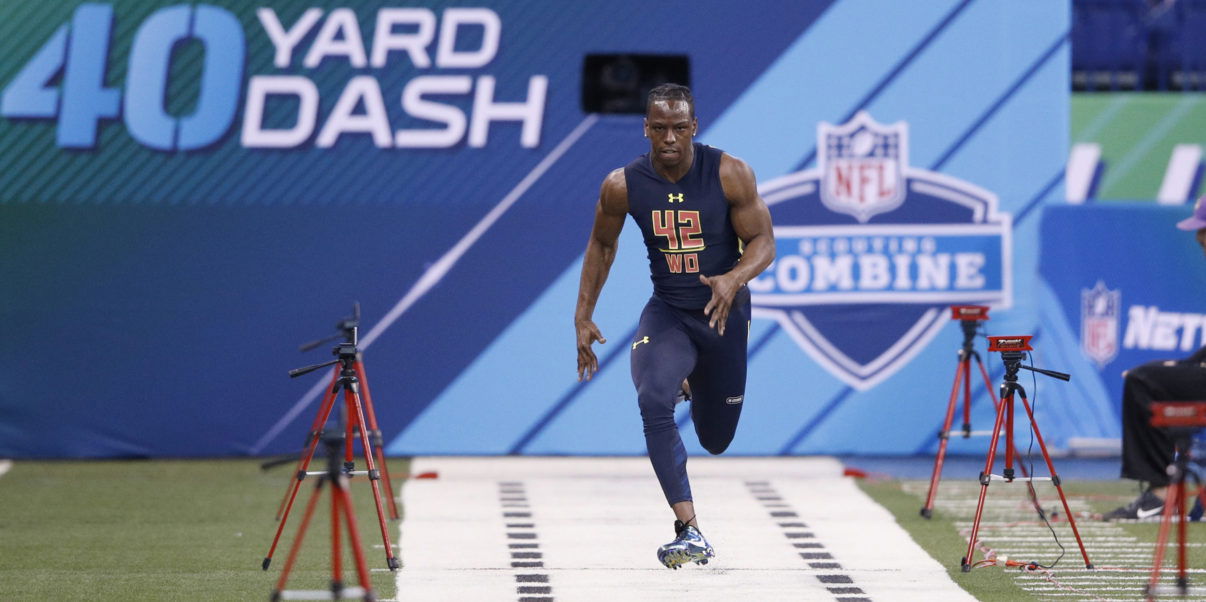 NFL Combine: Winners and Losers So Far
Day three of the NFL combine stands out as perhaps the most interesting day, as the Quarterbacks, Wide Receivers and Tight Ends took the field to showcase their skill and athleticism.
Whethere fair or not, the combine can make or break a team's decision to spend a valuable pick on a player, and on day three, some players helped their stock more than others.
Here are three winners and three losers from Saturday in Indianapolis:
---
Winner: WR – John Ross – Washington
Scouts knew that Ross was quick coming into the combine, but not many saw the Washington receiver breaking Chris Johnson's 40 yard dash record set in 2008. Ross ran an electrifying 4.22, smashing the previous record of 4.24 and raising the eyebrows of coaches and scouts in Lucas Oil Stadium.
Loser: LB – Rueben Foster – Alabama
Foster had been the top linebacker on many experts' boards, but a heated argument with a hospital worker saw him sent home from Indy. Team's will be still drawn by his talent, but this raises a red flag for sure.
Winner: RB – Alvin Kamara – Tennessee
A number of running backs had impressive days including Christian McCaffery, but Kamara stole the show. His vertical jump of 39.5 inches and 40 yard dash of 4.56, coupled with rave reviews from coaches in interviews saw Kamara move up draft boards.
Loser: RB – Wayne Gallman – Clemson
With so many running backs impressing on Friday, Gallman's mediocre performance could hurt him. Gallman only managed 29.5 inches in the vertical leap, while a 4.6 second 40 yard dash was lacklustre compared to others.
Winner: QB – DeShaun Watson – Clemson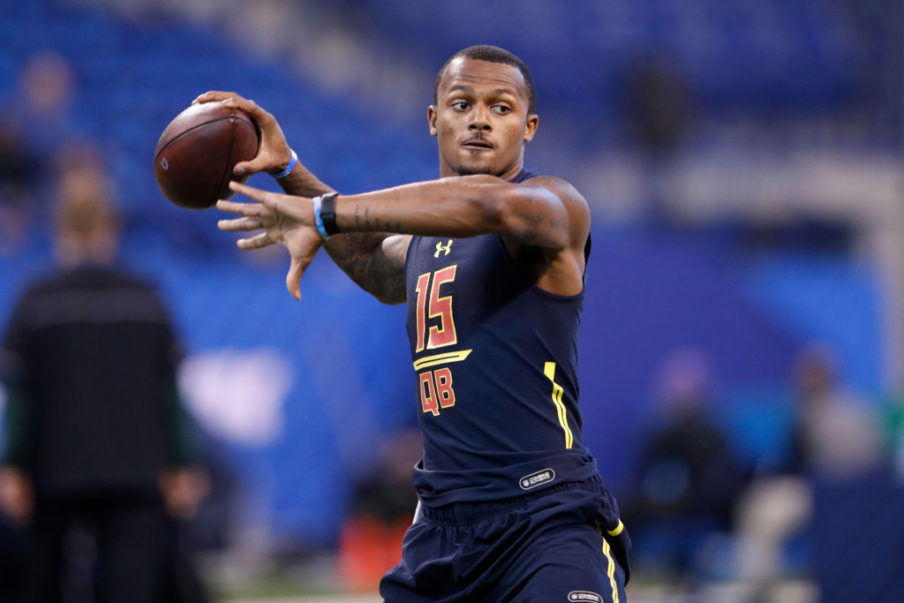 Watson had been the hottest player in CFB entering the 2016 season, and reignited some of that hype with a highly impressive combine performance. The Clemson Tiger was nearly flawless in throwing drills, and reaffirmed his athletic ability with good showings in the 40 yard dash, broad jump and vertical jump.
Loser: OL – Zach Banner – USC
Banner was one of a number of USC linemen who struggled on day one of the workouts, with his mobility, and in particular his lateral movement, an issue. Banner, who also ran a 5.54 40 yard dash, is likely to slide down draft boards following his showing.
---