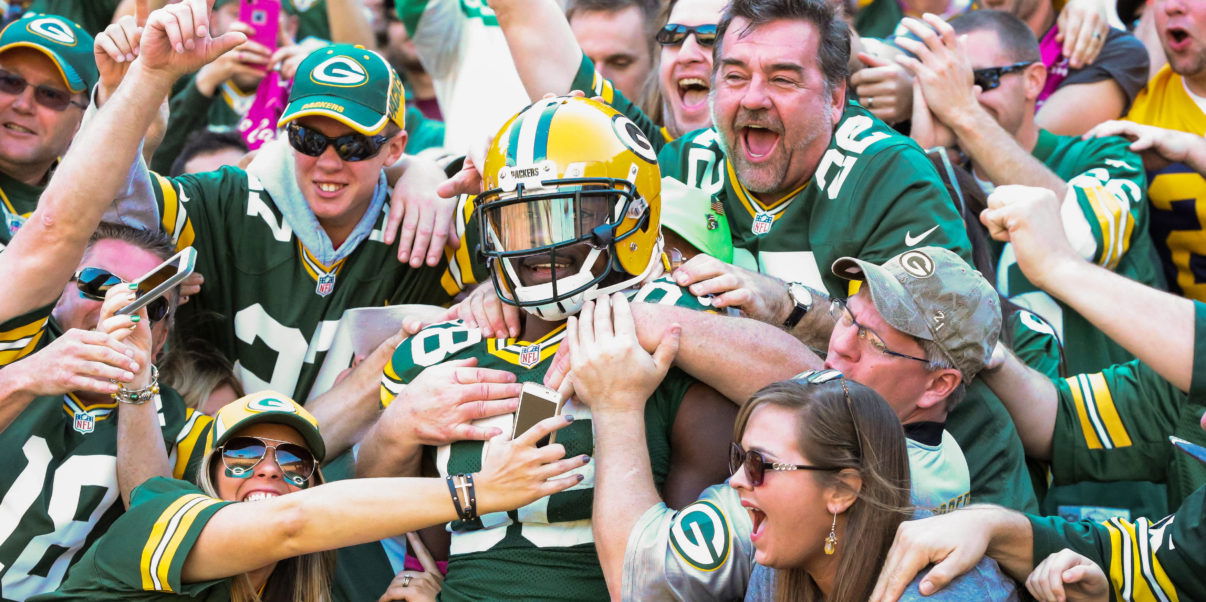 Fantasy Start/Sit: Week Seven, 2016
Week Seven takes us to around the halfway point in the fantasy regular season, depending on how your league organises playoffs, and it's another big one filled with tough start/sit decisions.
There's a highly relevant Thursday game between the Chicago Bears and the Green Bay Packers, plus a London game on Sunday, and byes and injuries to work around.
That is especially the case at the quarterback position, as Cam Newton and Ben Roethlisberger owners scrabble for alternatives with the former on bye and the latter healing his injured left knee.
As always, the matchups will – or should – influence your start/sit decisions, as of course will form and fitness.
It's time to bring all those influences together and provide you with someone to start and someone to sit at all of the four main offensive positions in fantasy – QB, RB, WR, and TE – this week.
Are you sitting comfortably? Good. Then let's begin…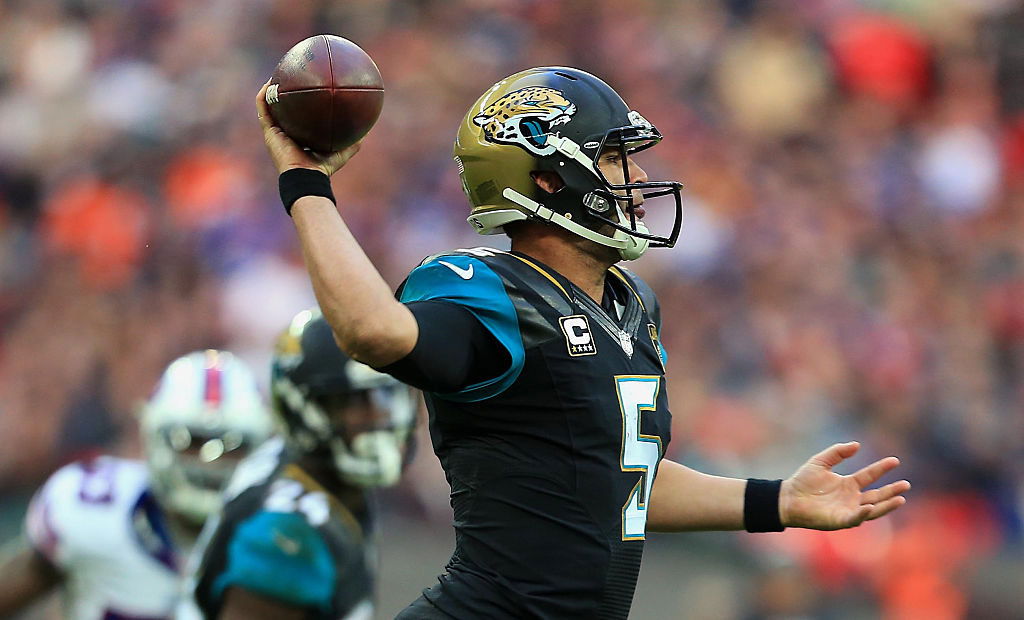 Start this QB: Blake Bortles
A home game with Oakland is a very promising spot for anyone from a fantasy perspective, as the Raiders seem to have lost their D, all while putting up enough points themselves most weeks to have four wins on the board. No wonder they've allowed more passing yards than any other team in the NFL.
Bortles and his Jacksonville Jaguars get that matchup this week, and go in with confidence after the biggest fourth-quarter comeback of the season not against the San Diego Chargers. The Raiders could be rattled after a lopsided home divisional loss to the Chiefs, and happen to be facing a cross-country road trip for a game that kicks off at 10am in their home time zone.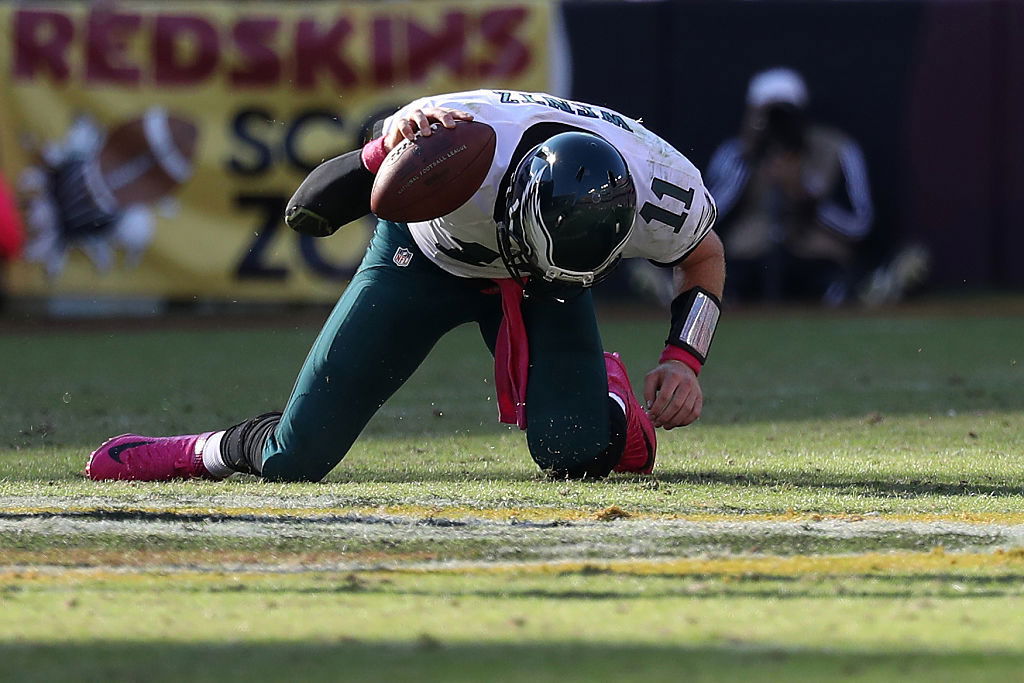 Sit this QB: Carson Wentz
The bloom has slightly tarnished for the rookie Eagles signal-caller after his improbable run without an interception came to an end. He's good, and Cleveland might possibly prefer to have him rather than 9,000 picks at this point, but it's time to flag down the hype train.
He can be dropped in all standard fantasy leagues, because there's only so much value rolling two-deep at QB there and even less value starting him against a Minnesota Vikings team who have had two weeks to prepare for this game and may have the best stop unit in the league.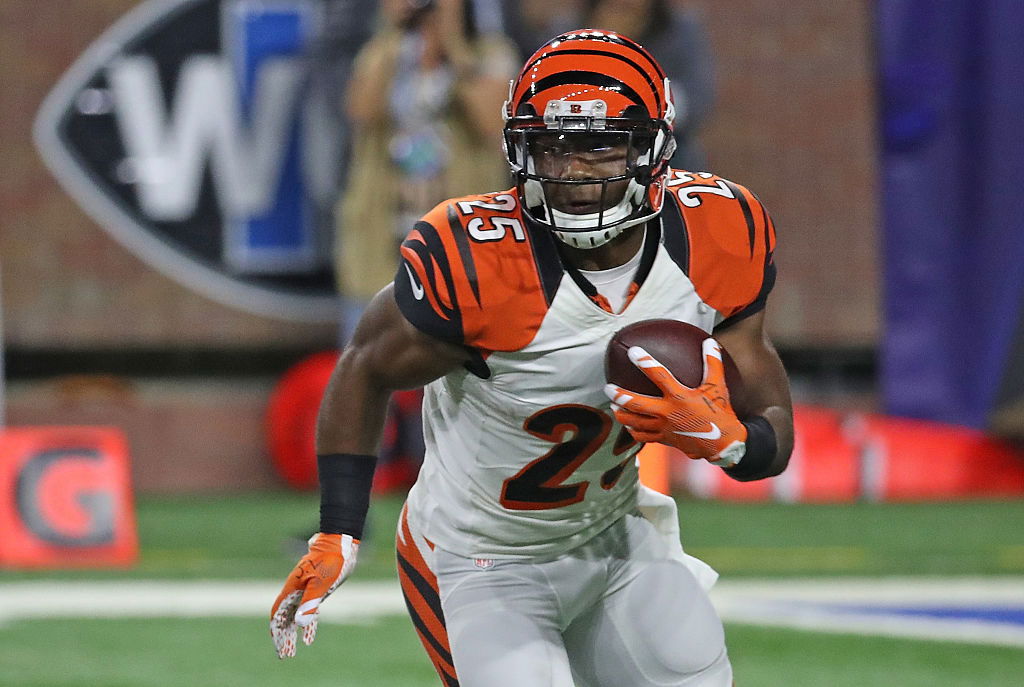 Start this RB: Giovani Bernard
The main obstacle to Bernard being a startable option in standard fantasy leagues – he's always been a weekly starter in PPR formats, thanks to his receiving skills – was the presence of Jeremy Hill in the Cincinnati Bengals backfield.
He's still there, but Bernard is now clearly the leader of this committee, getting more carries and doing more with them. He even got the goal-line work over Hill last week against the New England Patriots!
The Bengals get the Cleveland Browns at home this week, just in case you were still wondering if Bernard should stay on your bench.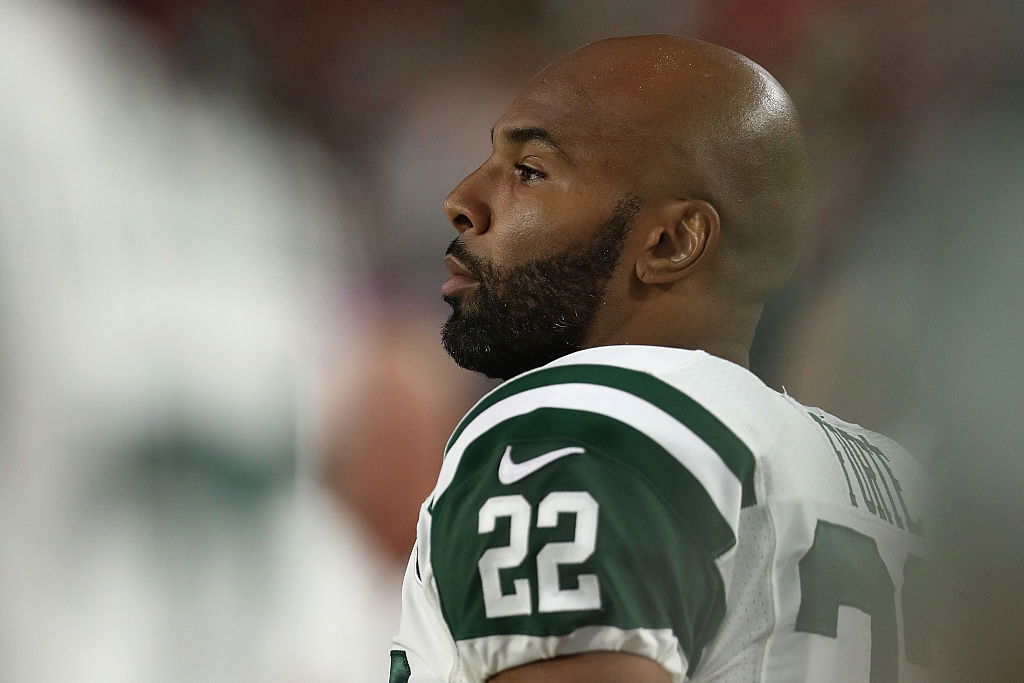 Sit this RB: Matt Forte
The veteran Forte has not been making much noise lately, looking less effective than Bilal Powell and not handling the massive workloads he did out of the gate this season.
This week is no spot for a turnaround, as he faces a Baltimore Ravens team that have allowed fewer fantasy points to running backs than any other team other than the Green Bay Packers. Teams have focused on torching their secondary instead – the Ravens have allowed a league-high 12 touchdowns to wide receivers – and the New York Jets are unlikely to be an exception, as Brandon Marshall will probably be able to burn whoever's covering him early and often.
Whether he'll actually get catchable passes when he does so is another matter…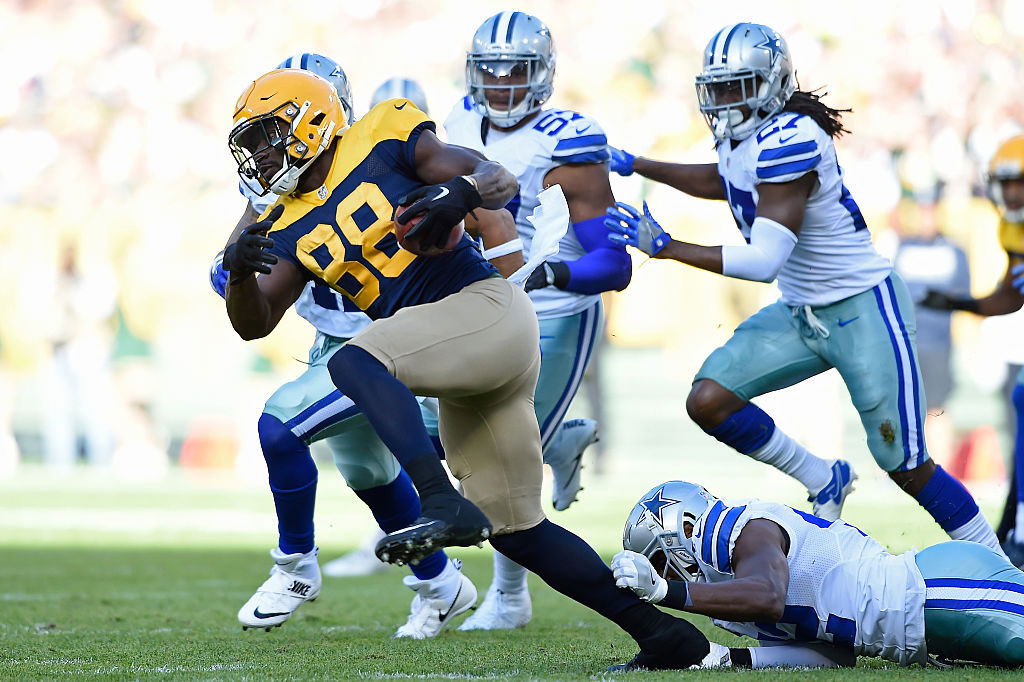 Start this WR: Ty Montgomery
Montgomery is well worth a starting WR spot in most leagues this week, but it's not his WR duties that are the reason for it.
The second-year speedster out of Stanford was utilised significantly as a running back – a position he got some snaps at in college and was pegged by some as his best NFL fit – last week. Now the Packers have even more desperation there, as Eddie Lacy's ankle injury is set to force him out of Thursday's game with the Chicago Bears, leaving them with no healthy backs on the active roster.
The Packers were sufficiently rattled to trade for Knile Davis – their first trade not on draft day in six years, just to give you an idea of how much of a desperation move this was – but he has the grand non-total of 60 hours to learn the playbook.
In other words, Montgomery will probably get extensive backfield work again. He's got as high a weekly floor as any wide receiver in the entire league as a result.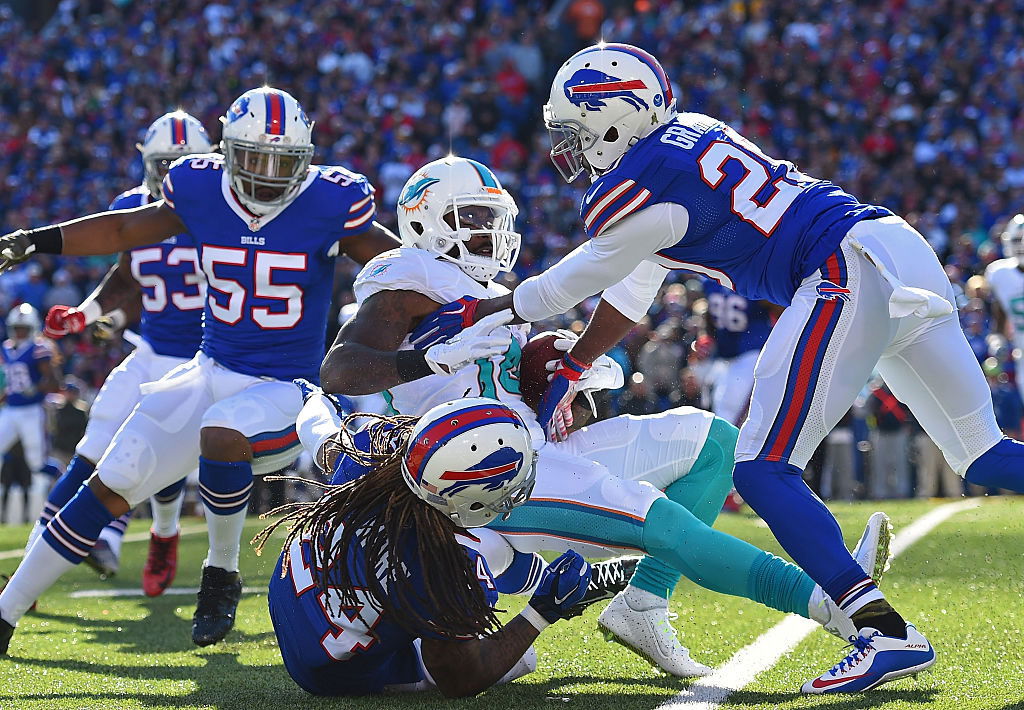 Sit this WR: Jarvis Landry
Speaking of high weekly floors, that's what Landry is generally assumed to have, but when he faced a Tennessee Titans team that basically chewed clock and rattled Ryan Tannehill all game two weeks ago, Landry had just three catches for 28 yards.
Now, that was an anomalous week – Hurricane Matthew had to have disrupted the Dolphins' preparations purely on an emotional level, even though it passed Miami days earlier with barely a glancing blow – but the Buffalo Bills are up next, and do the same thing only better.
Another stinker is legitimately possible. If you've got a good alternative on your bench, don't be afraid to pull the trigger.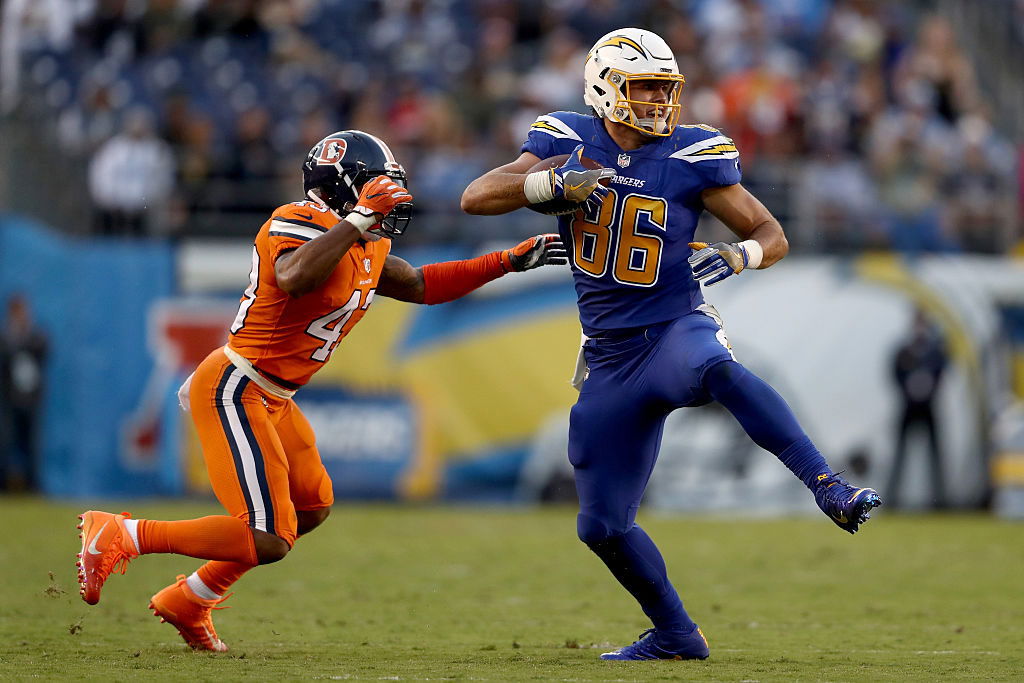 Start this TE: Hunter Henry
Rookie tight ends aren't meant to be fantasy options, as they struggle to adapt to what is a quite different position at the pro level compared to the NCAA game.
Henry has defied that – and made a mockery of the idea of being stuck behind Antonio Gates, whose days as an elite tight end are quite demonstrably over. The Arkansas product is the man Philip Rivers increasingly turns to in the red zone, and has picked up touchdowns in the last three games.
Against an Atlanta Falcons team built for shootouts, Henry could easily make that four.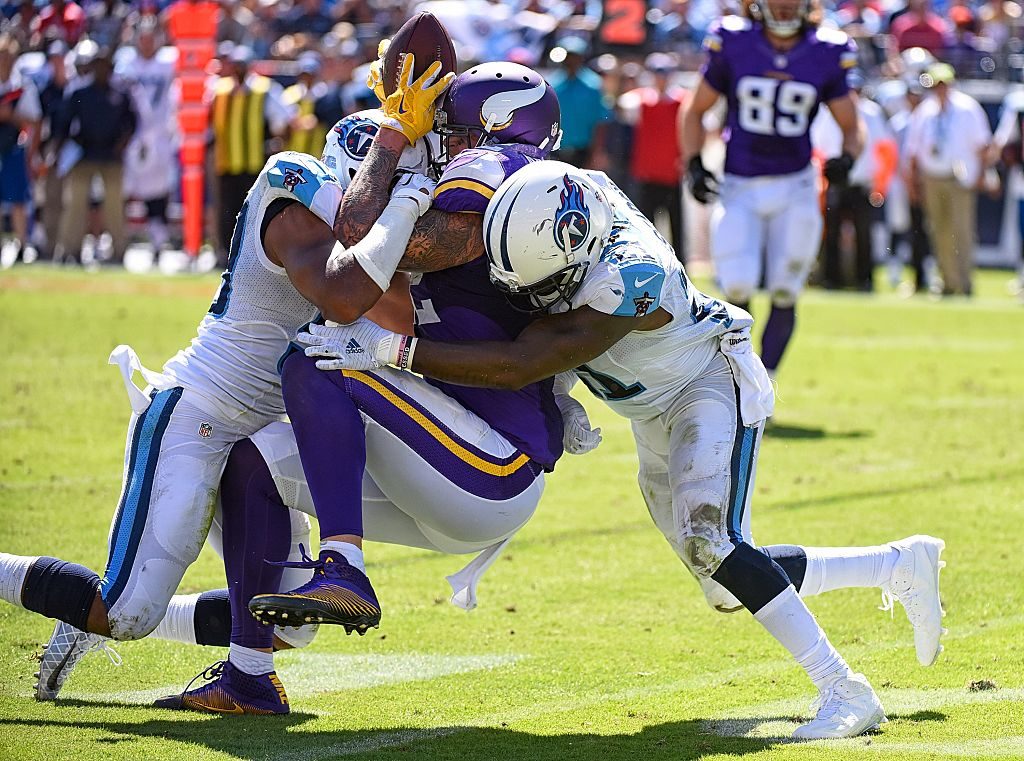 Sit this TE: Kyle Rudolph
Rudolph has had the breakthrough that many a fantasy expert has been jumping the gun on for years, but he was practically blanked against the Houston Texans before the bye, and has a lower per-game yardage average than Henry at this point.
He now faces a Philadelphia Eagles team who have allowed eight catches for 93 yards against tight ends. Combined. In four games. Seven separate teams in the NFL are giving up more than three times as many fantasy points per game to tight ends this season as the Eagles.
Rudolph in this won't reign, dear.
---