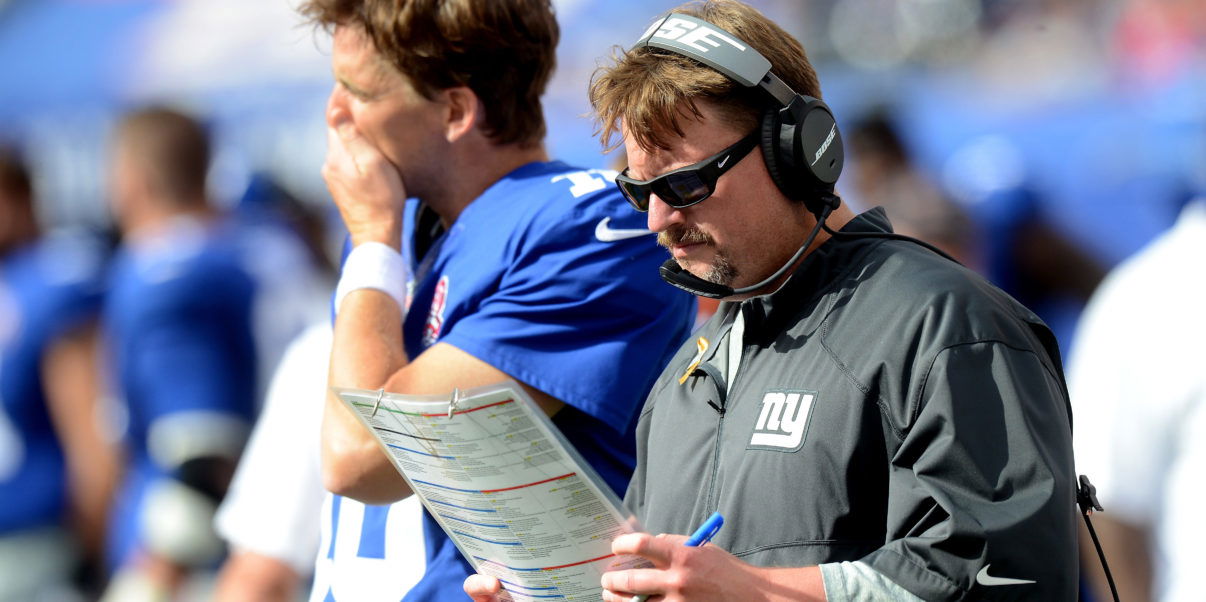 Bill Parcells Backs Ben McAdoo as NY Giants' Play-Caller
Legendary former New York Giants head coach Bill Parcells believes Ben McAdoo will continue calling plays for the Big Blue offense in the 2016 NFL season, despite being elevated from coordinator to the top job.
McAdoo has succeeded Tom Coughlin as head coach after serving as the latter's OC last season. But Parcells, who won a pair of Super Bowls with the Giants between 1983 and 1991, told John Fennelly of SNY.tv he expects McAdoo to follow the same pattern as previous offensive coordinators turned head coaches:
"I think if the person who has just become the head coach is an offensive coach and has been used to calling the plays, most of those people, at least for the first few years, usually continue to call the plays. I think back to my era with guys like [Joe] Gibbs and Bill Walsh and [Mike] Holmgren, those guys that were offensive coaches, they continued to call the plays for as long as I could possibly remember."
McAdoo has actually hired his own offensive coordinator since being named head coach, giving the job to former longtime Coughlin assistant Mike Sullivan. Yet, there are still reasons to believe the 39-year-old will carry on as play-caller on game days.
As Fennelly pointed out, McAdoo is "an ardent follower of his former boss, Green Bay coach Mike McCarthy, one of several NFL head coaches who call offensive plays."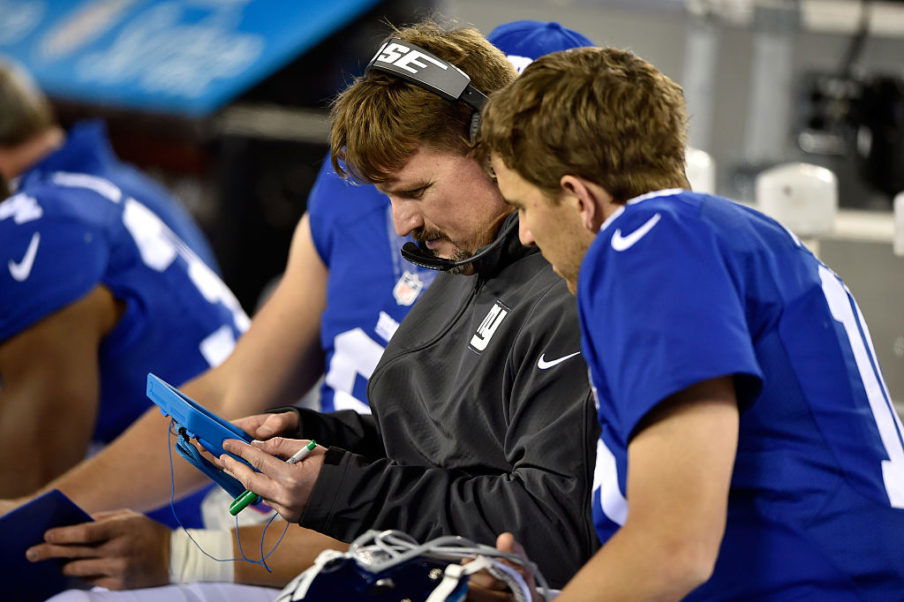 More to the point, McAdoo was actually a success calling plays for Big Blue's offense in 2015. He directed a unit that finished sixth in points, eighth in yards and seventh in passing. His offense was the lone bright spot of an otherwise dismal 6-10 season.
McAdoo proved himself creative and aggressive when designing ways to attack defenses. Those qualities should flourish even more now the newly minted head coach has some intriguing new weapons to work with.
The 2016 NFL draft was kind to the Giants' offense, yielding slot receiver Sterling Shepard in Round 2, running back Paul Perkins in the fifth and tight end Jerell Adams in the sixth.
It's an exciting trio that joins a solid core of skill-position playmakers led by game-breaking wide receiver Odell Beckham Jr.
Of the new arrivals, versatile Perkins is perhaps the most intriguing, having caught 80 passes to go with 29 rushing touchdowns in three years at UCLA, per Doug Farrar of Sports Illustrated. He'll be added to a ground rotation already home to a pair of capable pass-catchers in Rashad Jennings and Shane Vereen.
Their hands and move skills are ideal for a coach with a strong background in the west coast offense, a scheme that's always placed a premium on backfield receivers.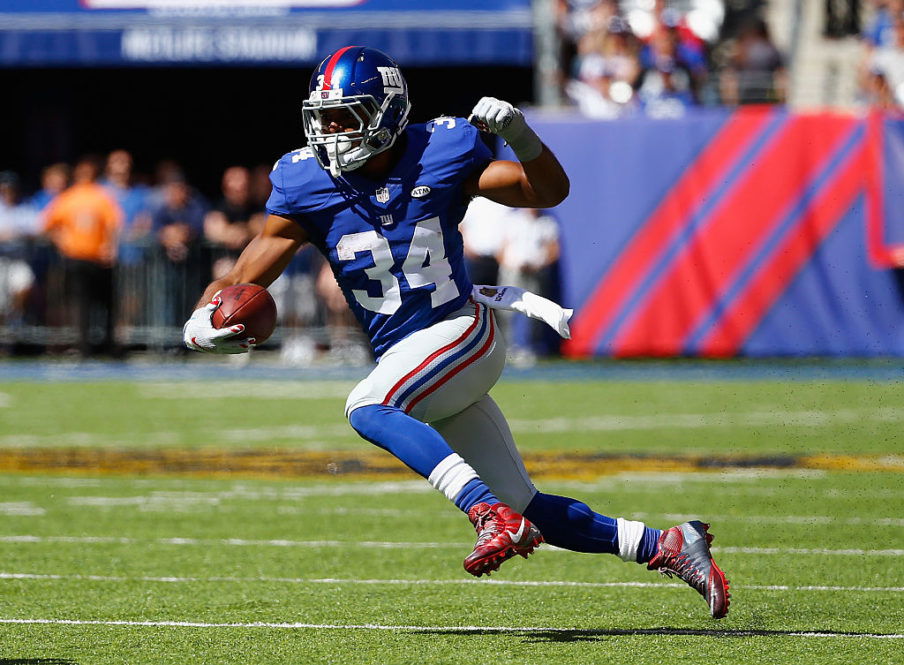 McAdoo should have hours of fun concocting formations where his running backs move around pre-snap to spread out coverage and create obvious mismatches for quarterback Eli Manning to exploit.
With Victor Cruz also returning to the receiving corps, the Giants offense is an embarrassment of riches for a bold play-caller. McAdoo was exactly that as a coordinator in 2015.
As long as he avoids the Norv Turner syndrome, where an aggressive coordinator becomes conservative once he's focused on the big picture as head coach, McAdoo continuing calling the plays can reap huge rewards for the Giants in 2016.
---