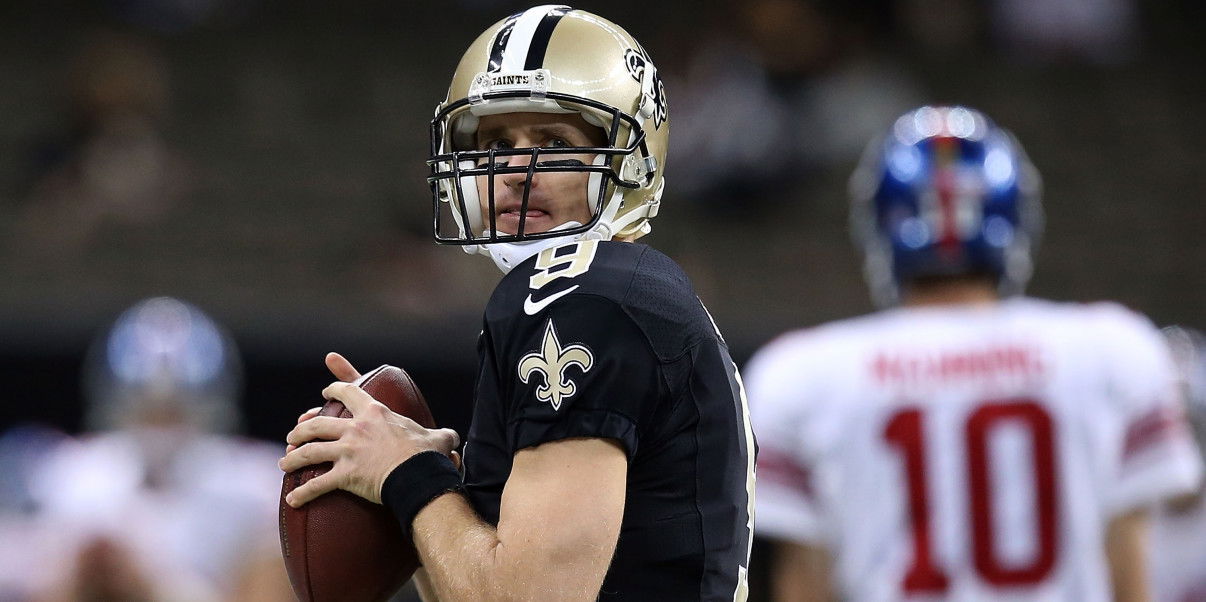 Giants @ Saints: Winners and Losers
Exhilarating, adj:
Definition: making one feel very happy, animated, or elated; thrilling
Alternate meaning: everything that seceded from the New York Giants 49-52 New Orleans Saints game.
I don't even know where to start. I don't know what to think, how to feel, I just don't know anything anymore. What a game.
Giants' quarterback Eli Manning returned to his home town and he generated a masterpiece that was matched throw for throw by his Saints counterpart Drew Brees. The pair combined to throw 861 yards and 13 touchdowns. Absolute insanity. Even video gamers would say those numbers are unrealistically high.
Manning contributed with six of those touchdowns; half of those went to Odell Beckham Jr. Meanwhile, Brees distributed his seven touchdowns more evenly, with Brandin Cooks and Willie Snead both hauling in a pair.
Here are some winners and losers from the Giants @ Saints game.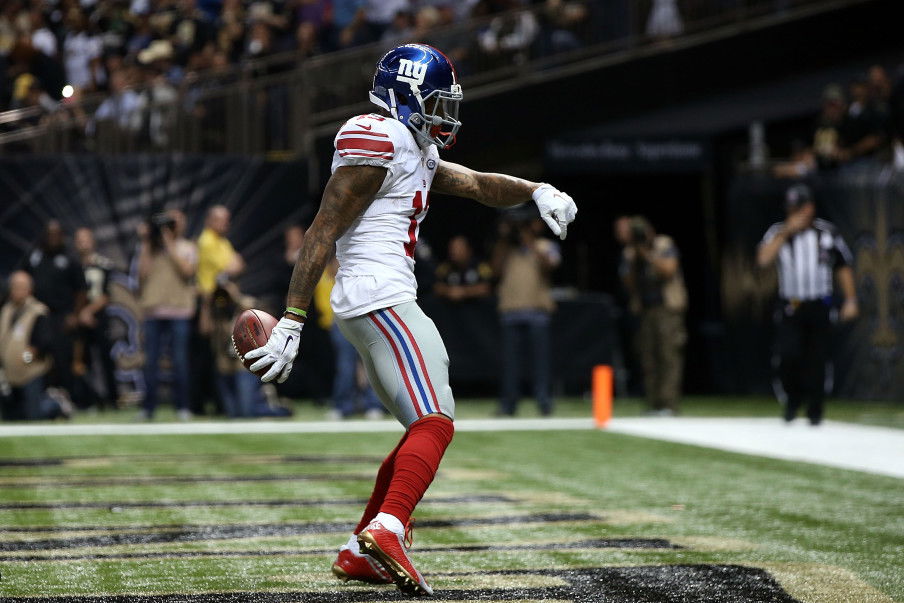 Winner: Aesthetics
What a beautiful, beautiful game of football. Bar some New Orleans penalties elongating a few Giants drives, both teams were meticulous and delightful in marching down the field, eloquently dictating whatever they pleased. Brees and Manning were puppeteers, rag dolling Steve Spagnuolo and Rob Ryan's defences on the day. I genuinely thought Ryan was going to pop a blood vessel.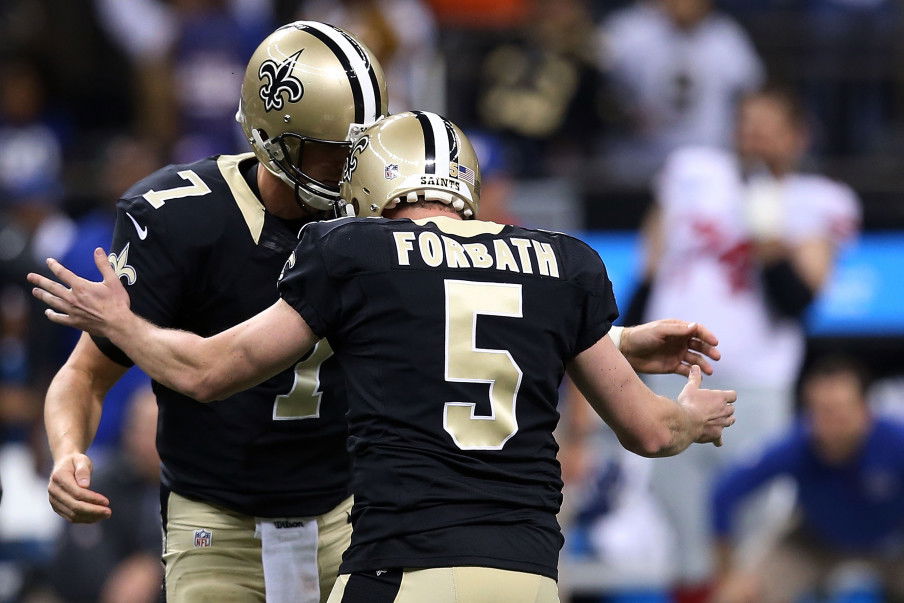 Loser: Fans with high blood pressure
I'm still breathing heavy. That was invigorating. I want to go run sprints, or do push-ups or something. (More than likely just watch more TV because I'm not a freak of nature like these men, nor driven enough to achieve goals such as that.)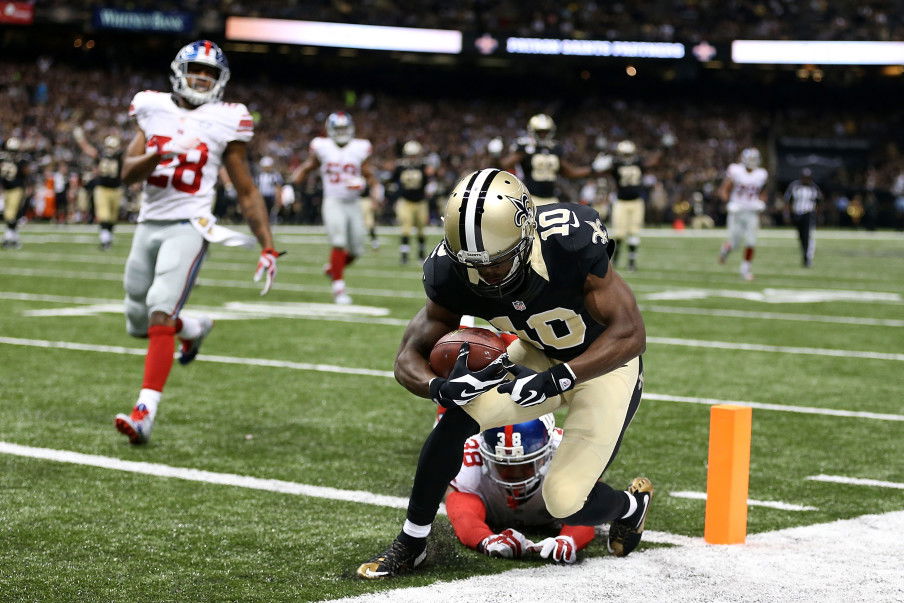 Winner: People Who Know Their Times Tables
Seriously, kings and queens of the rooms/social media were whoever could regurgitate the multiples of seven fastest.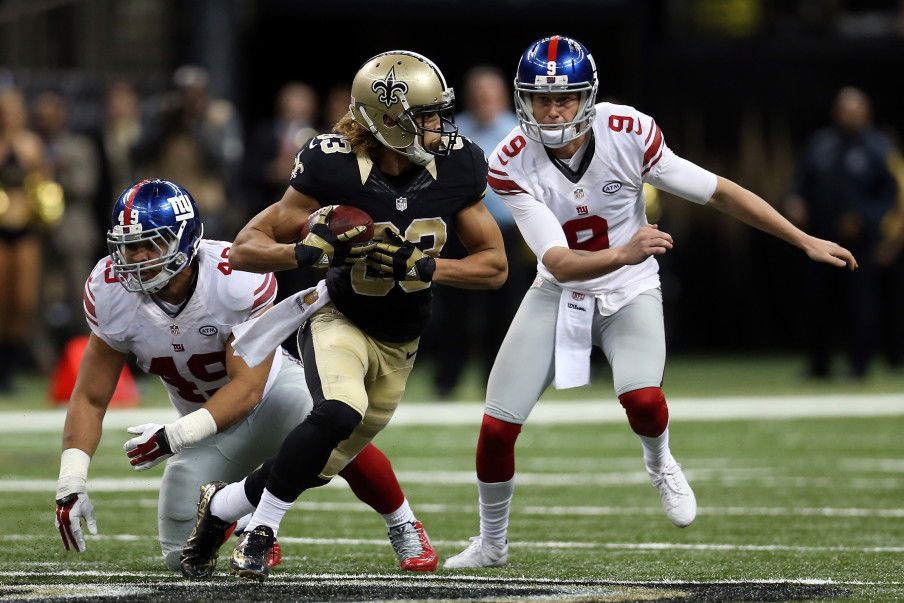 Loser: Punters Who Aspire to Tackle
For those who didn't watch the game (or passed out in the fourth quarter from loss of breath), the Giants punted the ball away with under thirty seconds left in the game. Giants' punter Brad Wing bombed one down the field that the Saints were threatening with a return to around midfield when the Giants got a hold on him, forced a fumble. The Saints picked the fumble up, and Wing got in on the tackle. From the spot of the tackle, it'd have been a 65-yard field goal. In other words, impossible; the NFL record is 64 yards, and that was set at altitude. But Wing, due to his poor tackling form, got flagged for a facemask, adding 15 yards for the Saints, turning it into a 50-yard field goal. In other words, very makeable. And they made it as time expired.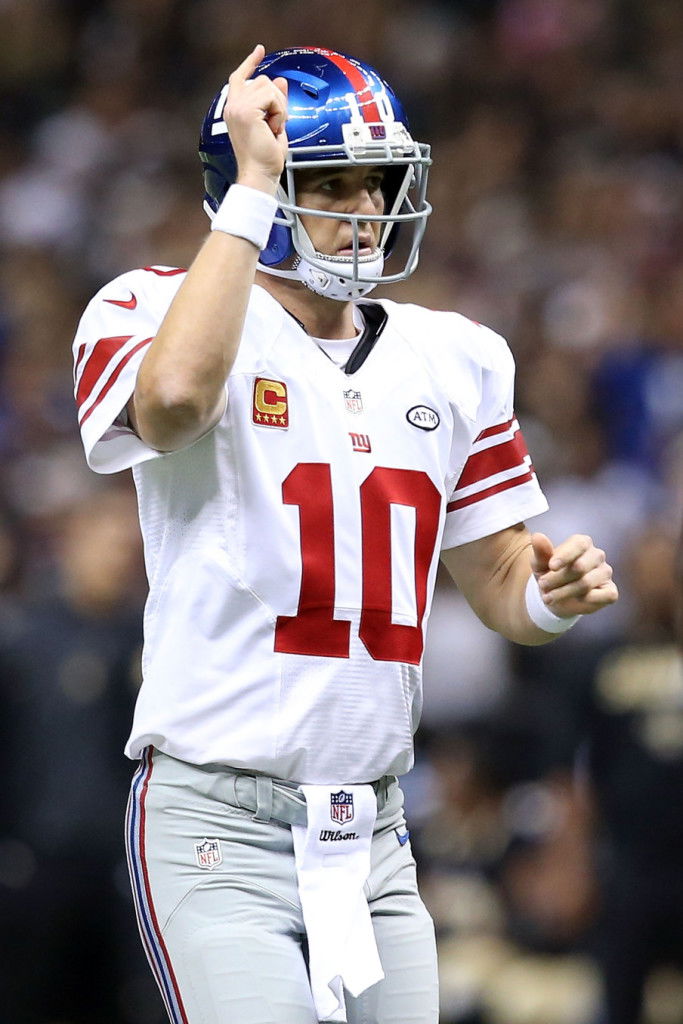 Winner: Homecomings
Manning and Beckham Jr. returned to New Orleans, where they each went to high school. Each enjoyed a career day, well, regular day at the office for Beckham Jr. Manning broke a career high with six touchdowns passes and no interceptions. He had 350 yards, 130 of those went to Beckham Jr.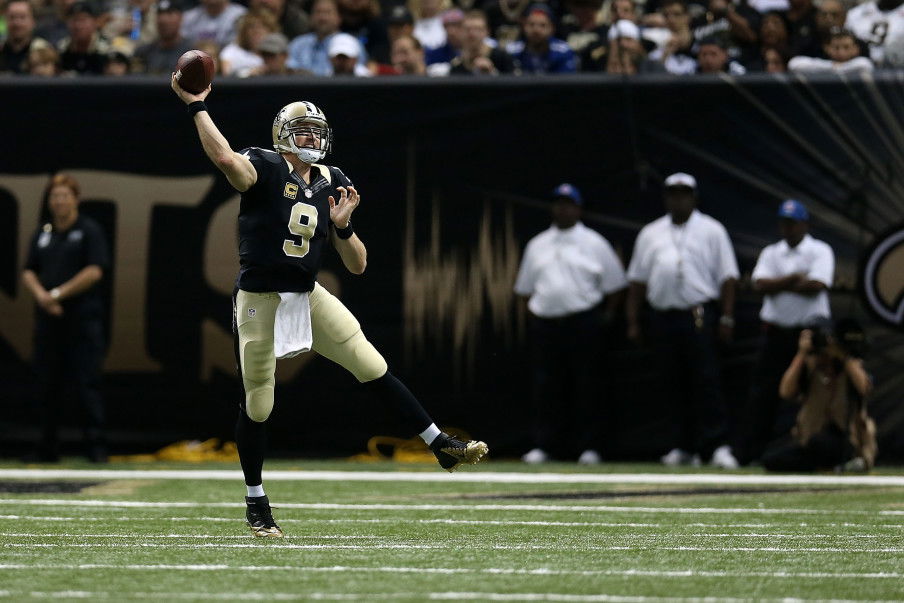 Loser: Statisticians
"That's another 47 yards for Brees, quick! Give me a calculator, I can't keep up! Cannot compute, noooo!"
---